Being a paw parent is hard, especially if we also want them to experience the outside world. Enjoy going to beautiful and fun places safely and without prejudice.
Well, this pet-friendly mall in Cebu has the answer to that and more.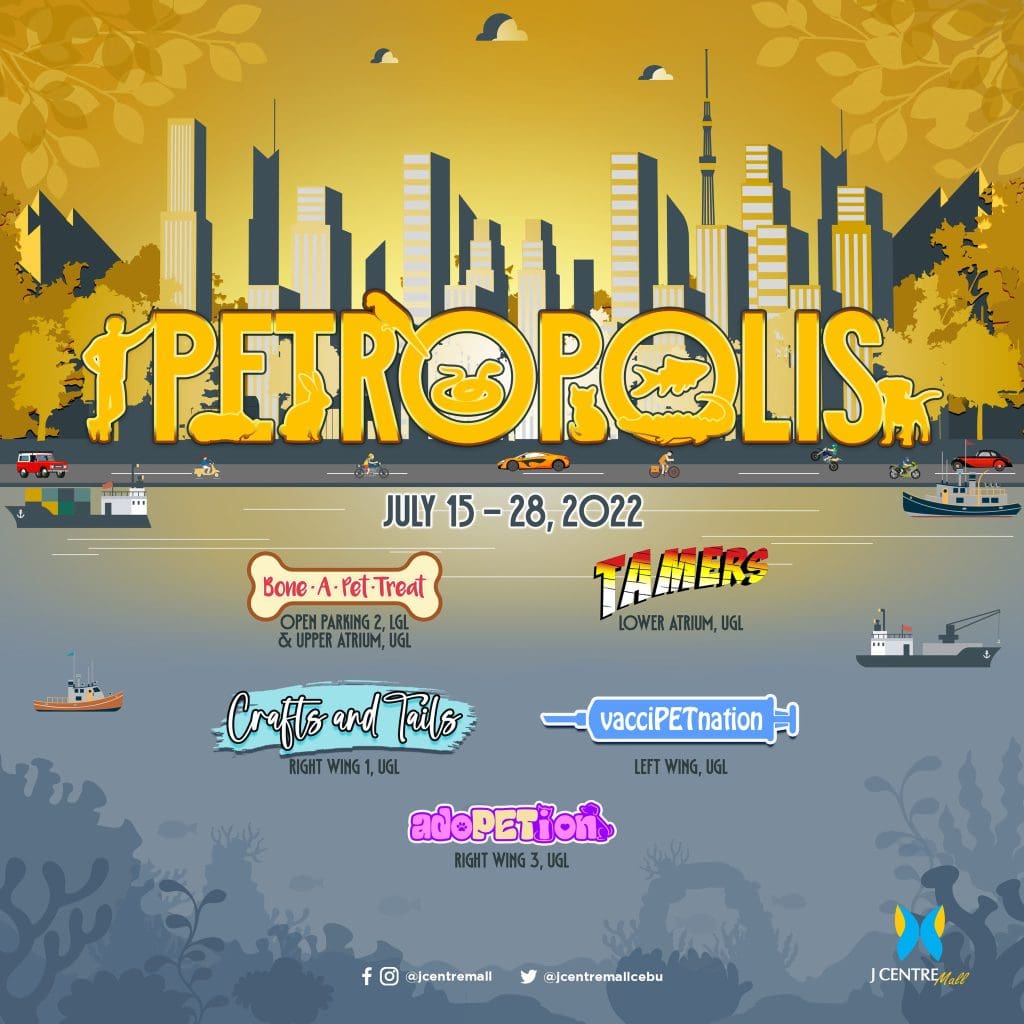 J Centre Mall, located in A.S. Fortuna, Mandaue City, has this great program as a home for you and all your pets.
The mall believes in togetherness and creating new memories as a part of the PAWmily. So, with this, they announced that by getting a J Home Pet ID, your pets can play and shop with you and can now take advantage of the Petropolis.
Petropolis Program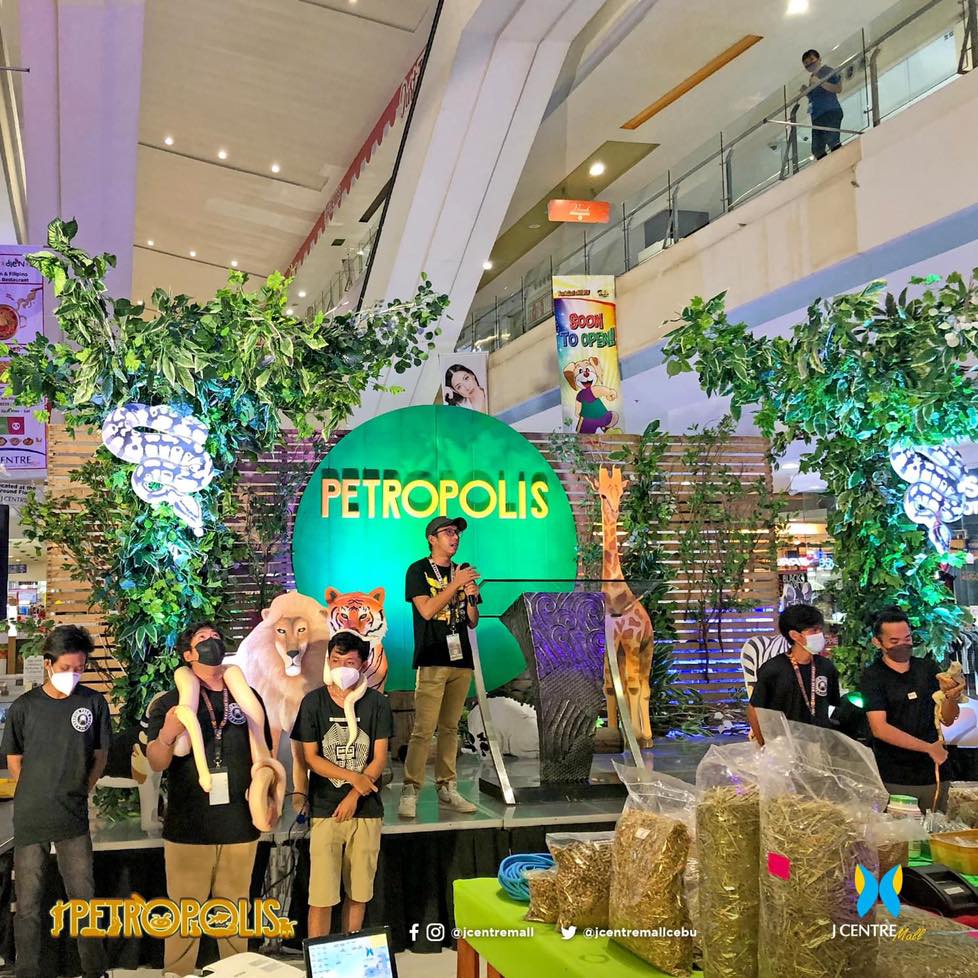 Petropolis is a program that holds from July 15-28, 2022. Here you can attend all the exciting activities they have prepared just for you. It includes all the favorite words of your pet, treats, games and your favorite words too like pet vaccinations and pet adoptions.
· Bone-A-Pet-Treat
Location: Open Parking 2, LGL / Upper Atrium, Upper Ground Level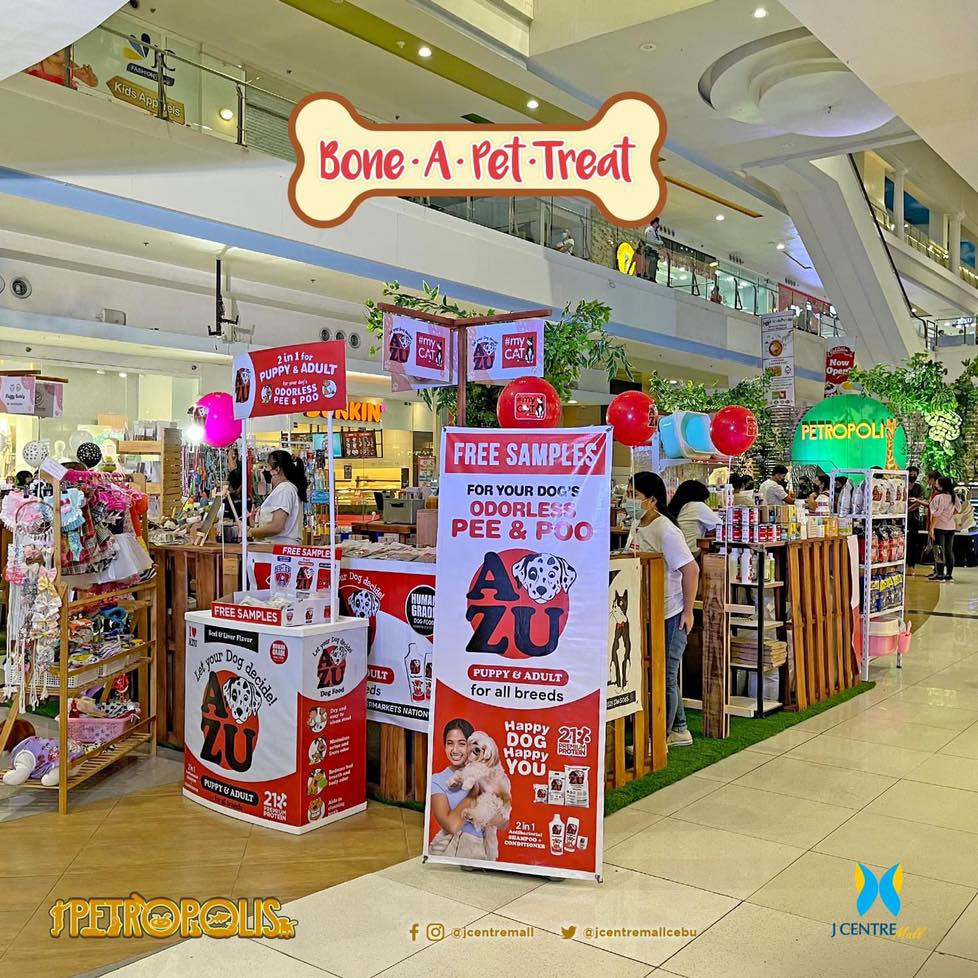 Location: Right Wing 1, Upper Ground Level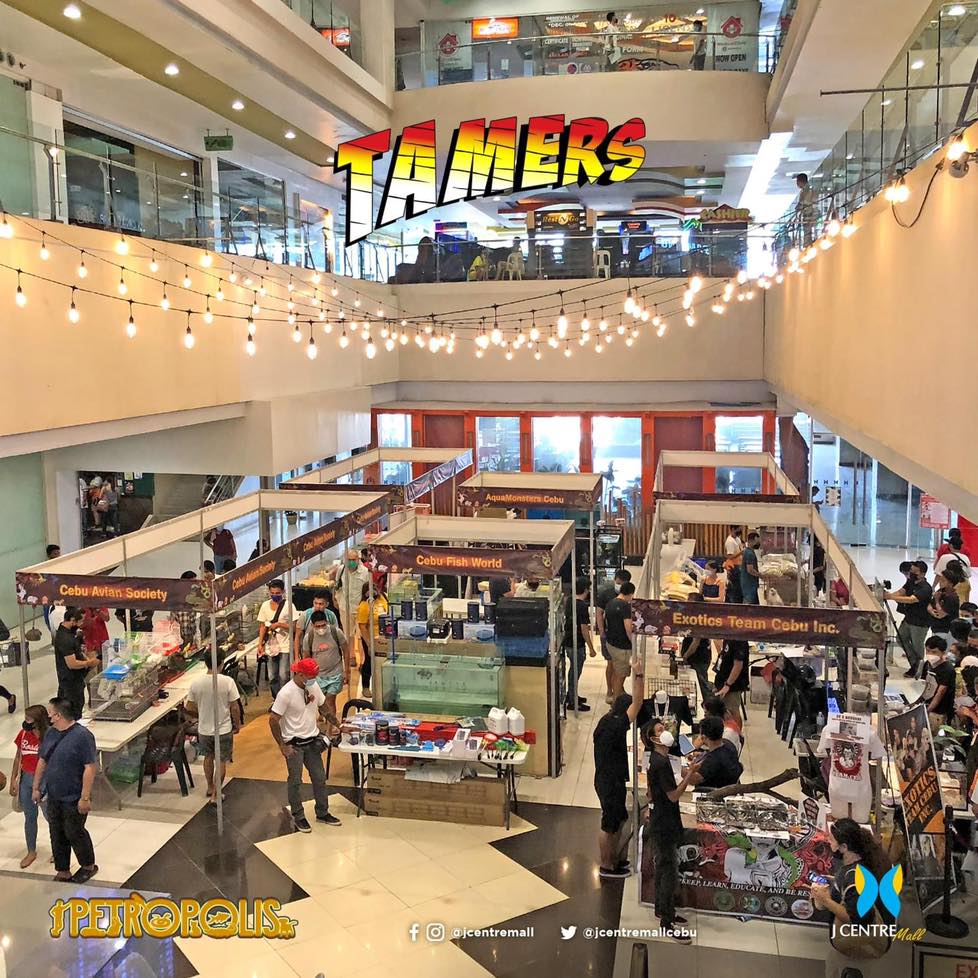 Location: Lower Atrium, Upper Ground Level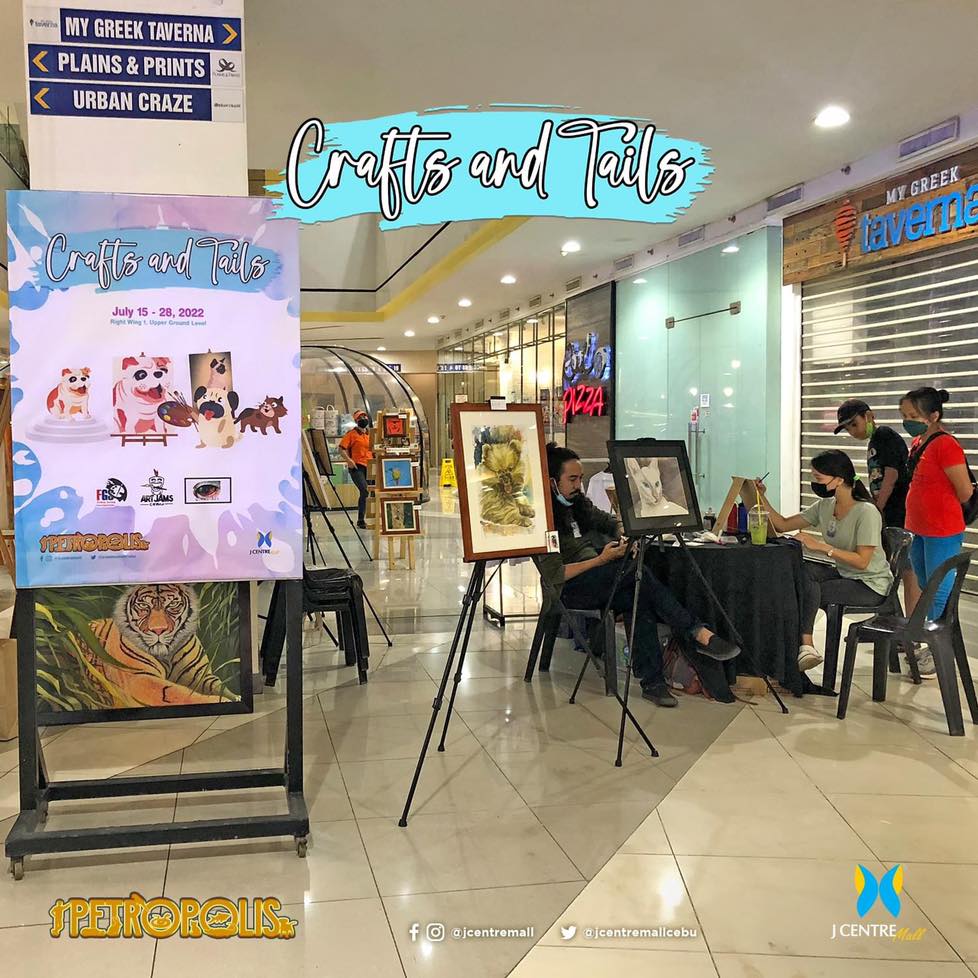 Location: Left Wing, Upper Ground Level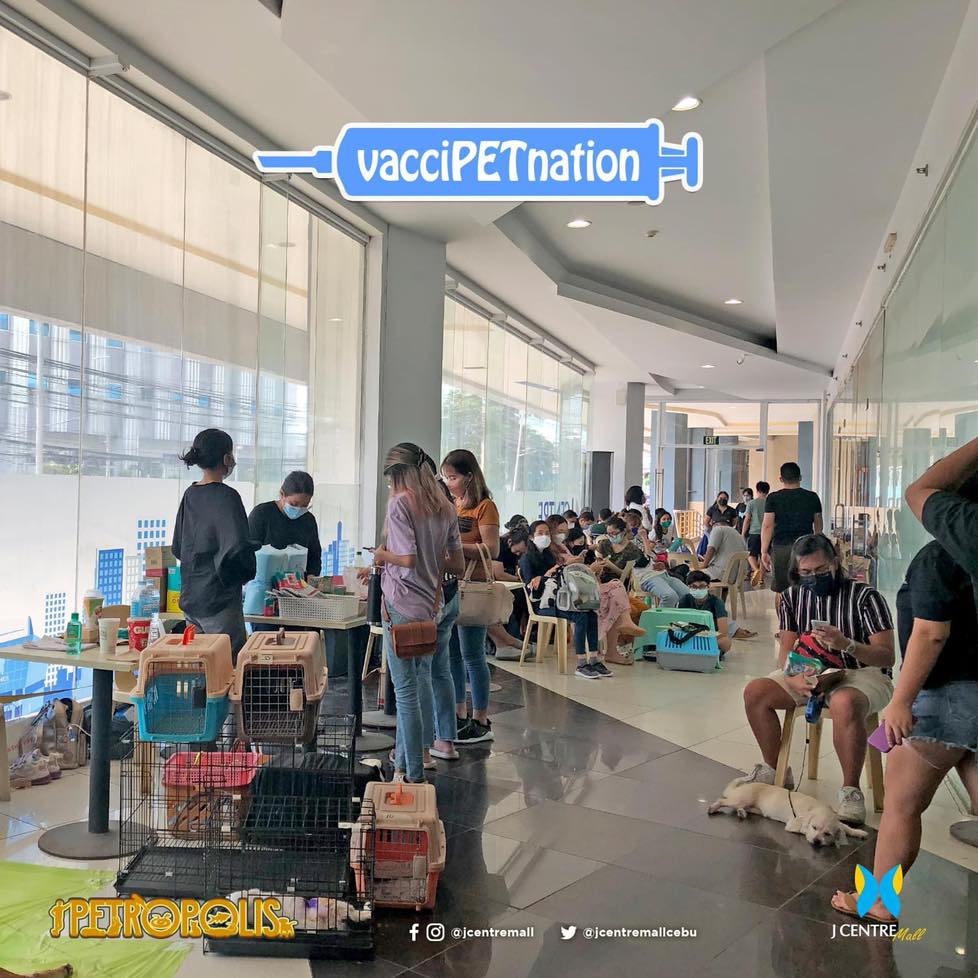 Location: Right wing 3, Upper Ground Level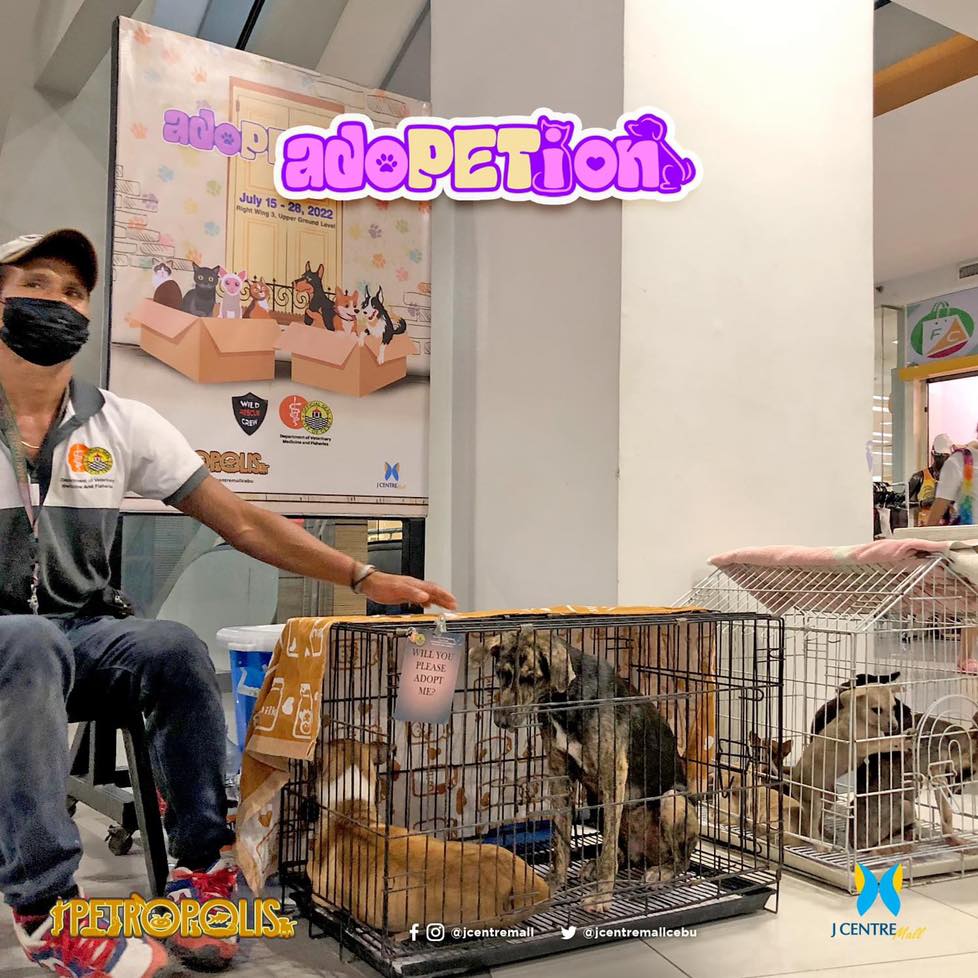 How to get your J Home Pet ID Online
You can personally apply at the concierge, Upper Ground Level, but it will be much easier and fast for you just to do it online.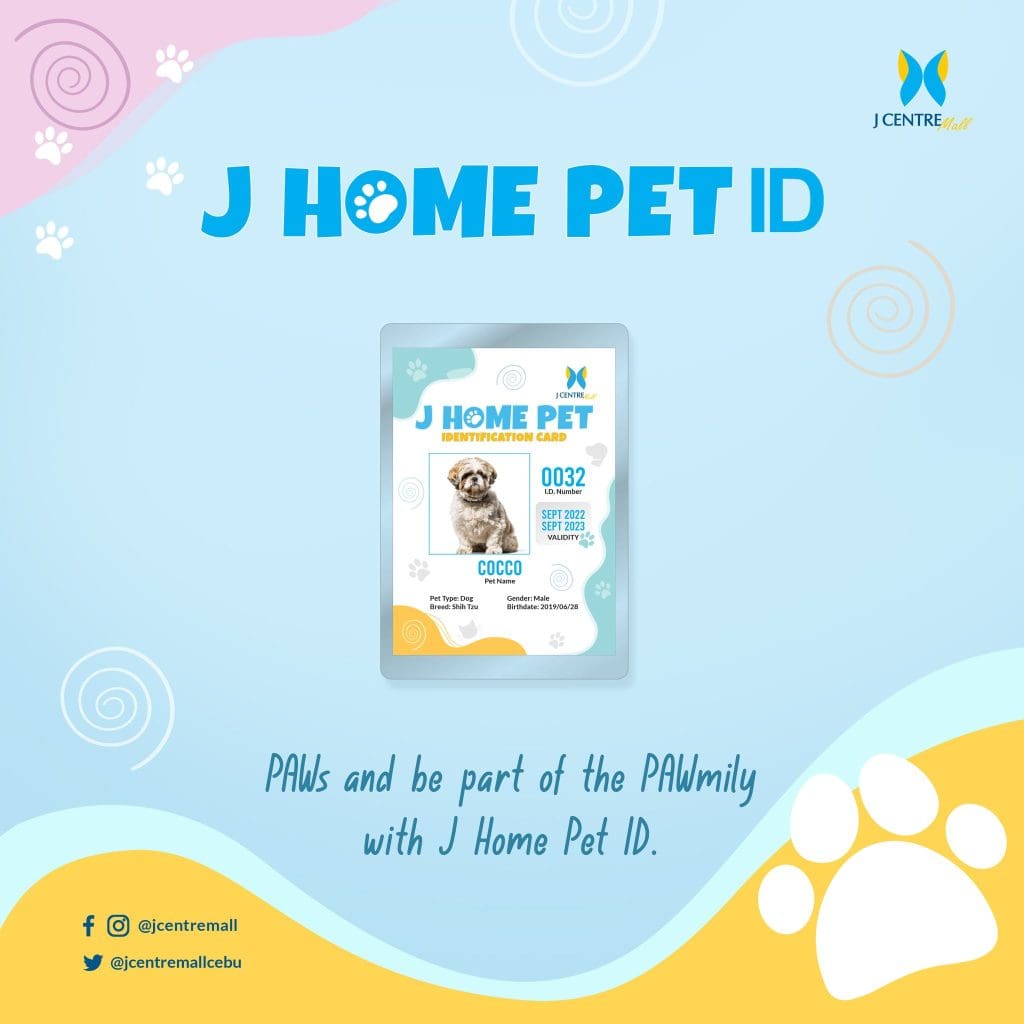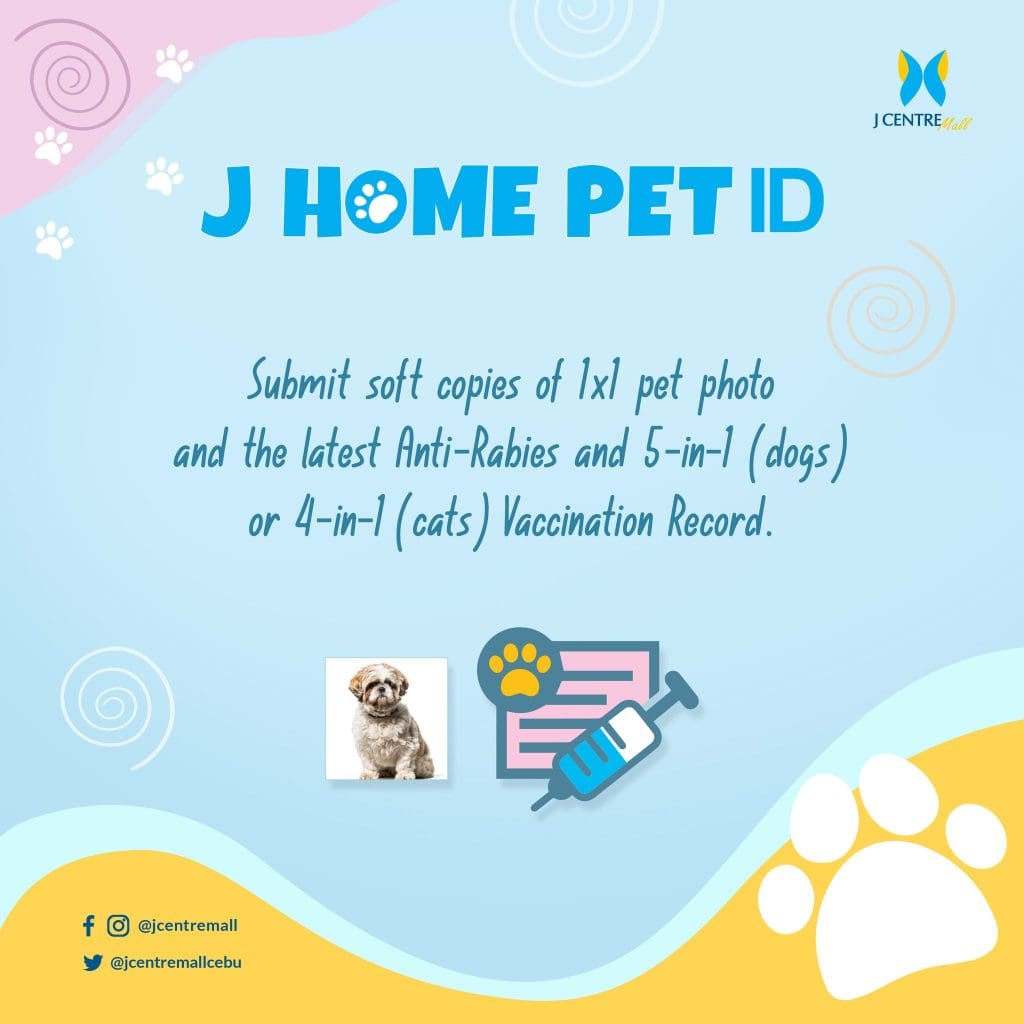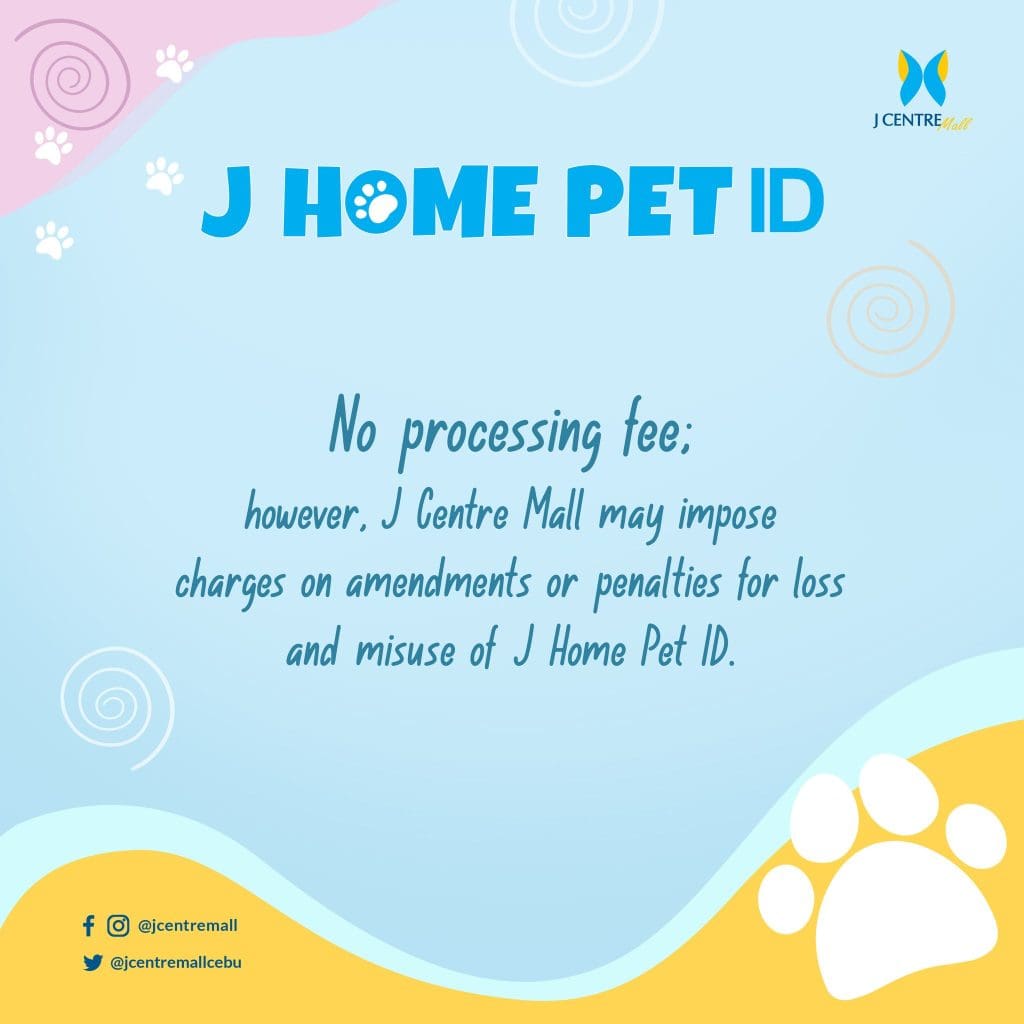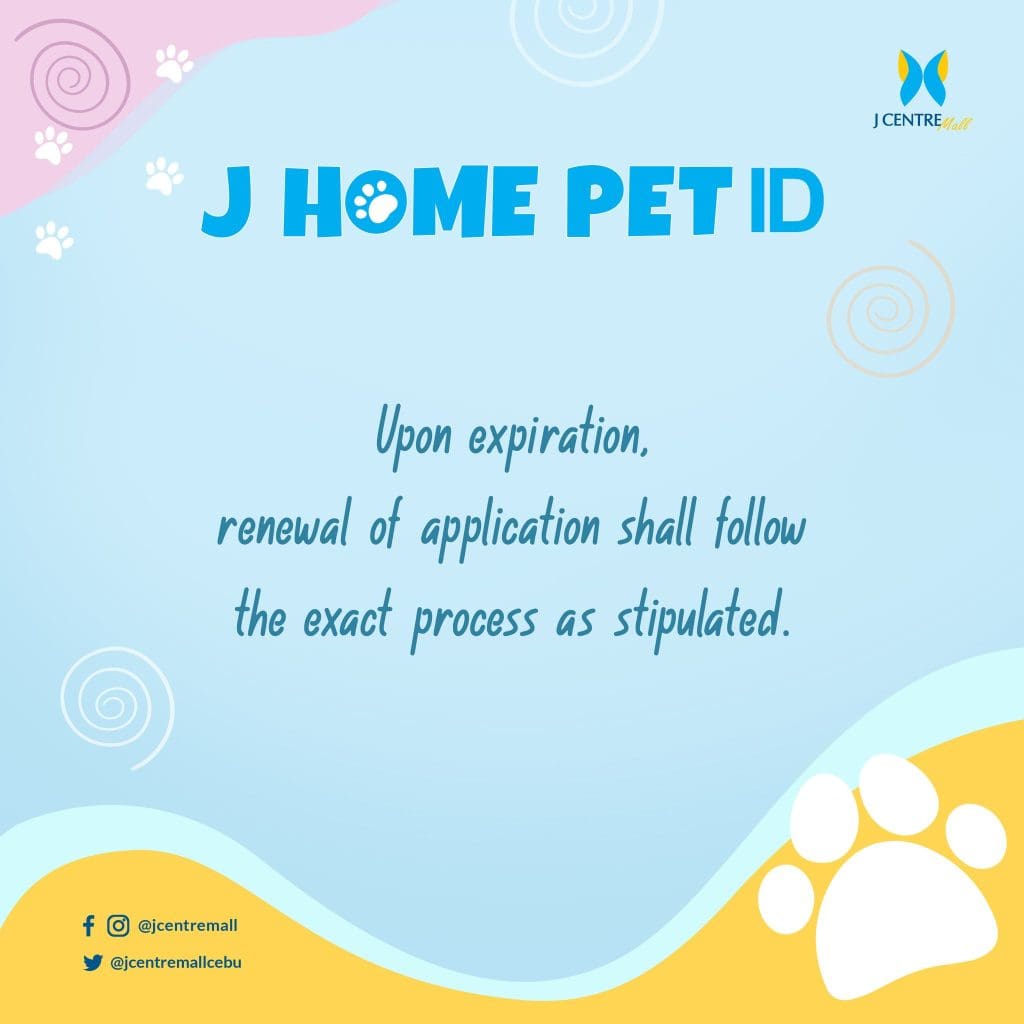 · Scan the QR code or click the J Home Pet ID Application Form link: https://forms.gle/1rXVnpwnT9MuXC6W7
· Fill up the application form with your pet's name, type, breed, gender and birthdate.
· You will also have to submit soft copies of 1×1 pet photo and the latest Anti-rabies and 5-in-1 (dogs) or 4-in-1 (cats) Vaccination Record.
· The owner's information has to be submitted as well like name, address and contact info.
· Wait for J Centre Mall's Notification to claim your J Home Pet ID within three working days after execution.
Note: No processing fee however, J Centre Mall may impose charges on amendments or penalties for loss and misuse of J Home Pet ID.
PAWrder (J Centre Mall Pet Guidelines)
There is no order without a few rules. The pets are given freedom and are welcomed with open arms but we still have to keep in mind that it is a public setting and certain guidelines must be followed.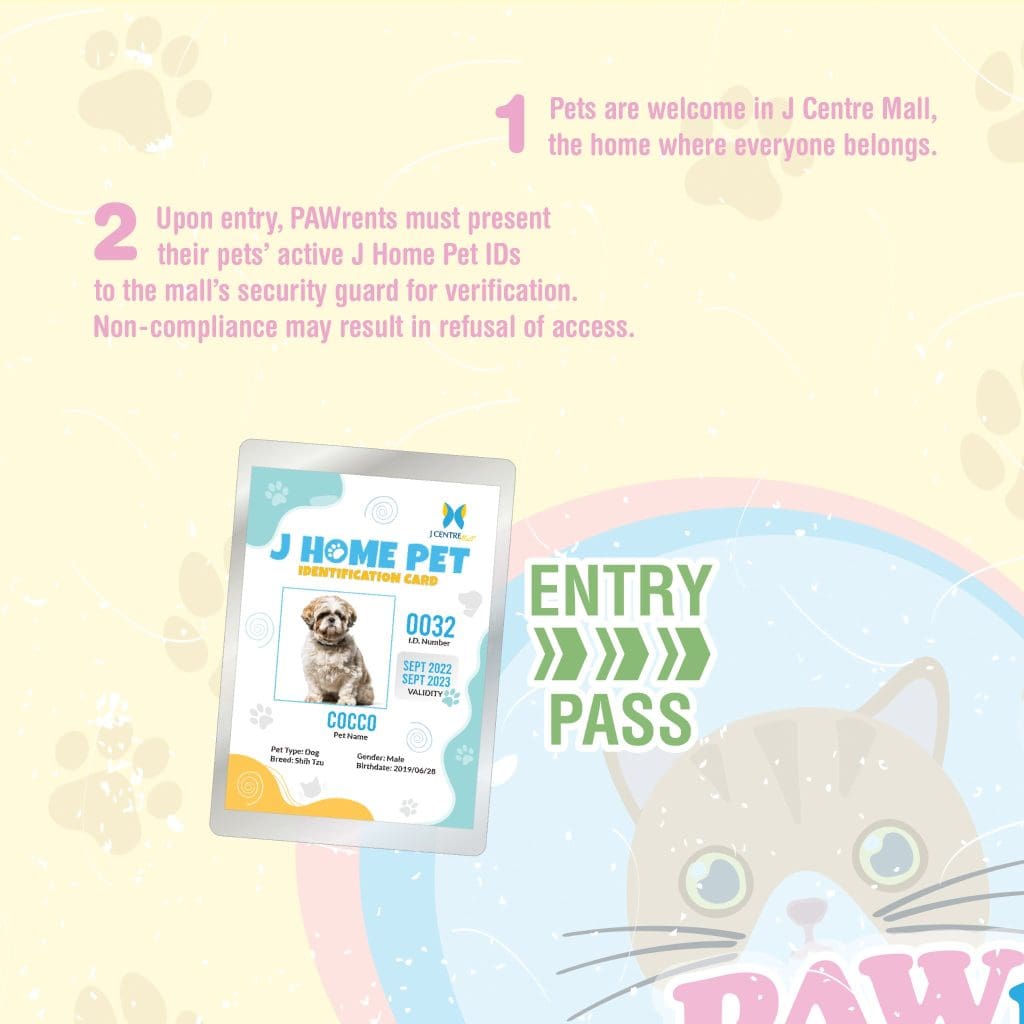 1. Pets are welcome in J Centre Mall
2. Upon entry, PAWrents must present their pet's active J Home Pet ID's to the mall's security guard for verification.
Note: Non-compliance may result in refusal of access
3. J Home Pet IDs shall always be visible on pet's collars or leashes.
4. Only common household dogs and cats are allowed.
Note: Sizes are not limited however, the mall has the right to modify the acceptable pets that may enter its doors periodically
HOW TO GET THERE?
Exact location: J Centre Mall in A.S. Fortuna, Mandaue City, Cebu
BY BUS: You can ride any Bus that will pass through J Centre Mall or these Beeps/Jeepneys:
– From the Ayala PUV terminal, ride a 20A jeepney going to Caltex Tipolo. From there, ride a 20I jeepney going to J Centre Mall.
– From Gaisano Country Mall in Banilad, ride a 20I jeepney going to J Centre Mall.
BY CAR: Navigate with Waze or Google Maps and set your destination to "J Centre Mall" in Mandaue City. Parking space is available.