It is hot, hot, hot in Cebu.
No worries though as we have found you the greatest and tastiest cure to the paralyzing heat — the Italian ice at Ice Monkees.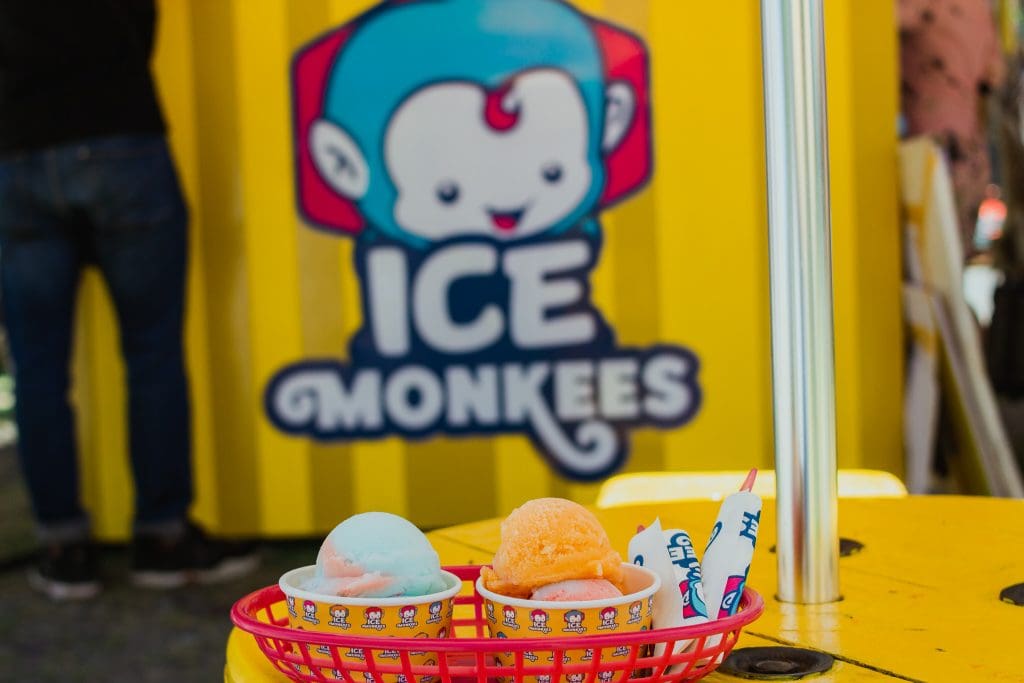 Yes, you've read it right, Italian ice treats here in Cebu. Ice Monkees is Cebu's very own Italian ice which are sweet- and semi-frozen treats made with fruit juices or other food flavorings.
Italian ice may be compared to sorbet and snow cones but the only difference is that it does not contain dairy or egg. Named after the immigrants from Italy that started it, it is said to have originated in Philadelphia and the South Jersey area.
Similar to its origin story, Ice Monkees was born out of inspiration and on the streets of New York which the owners then decided to bring home to Cebu.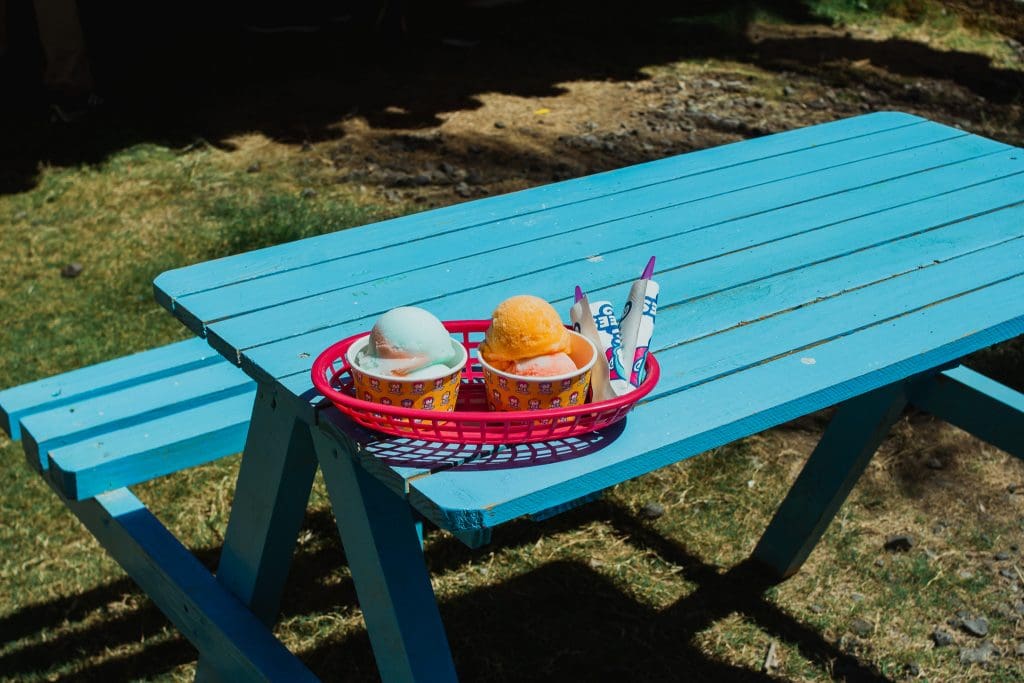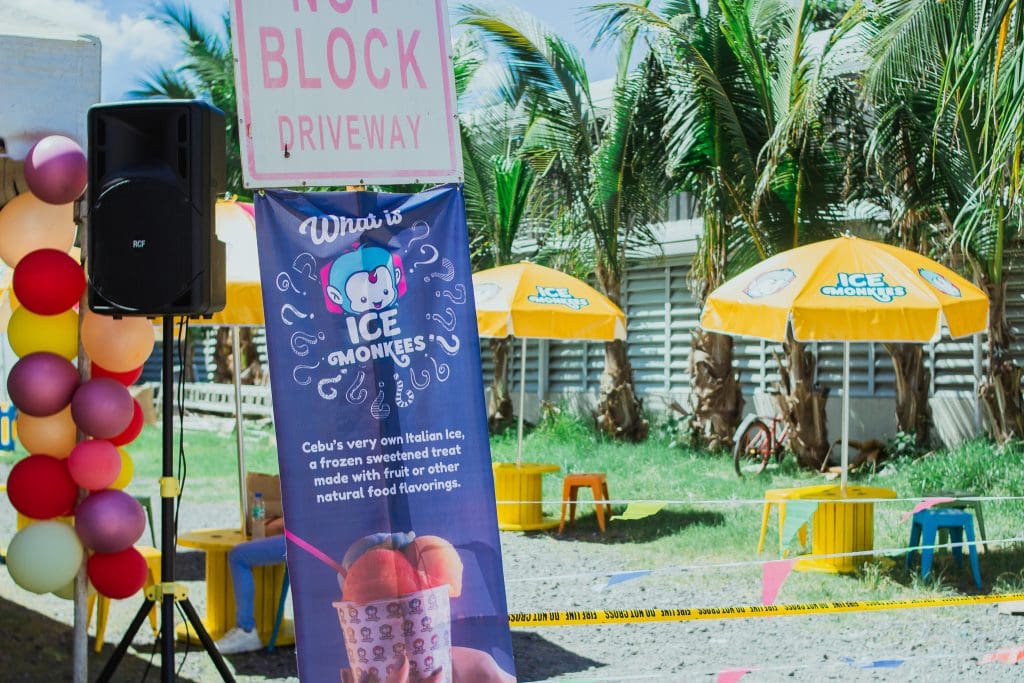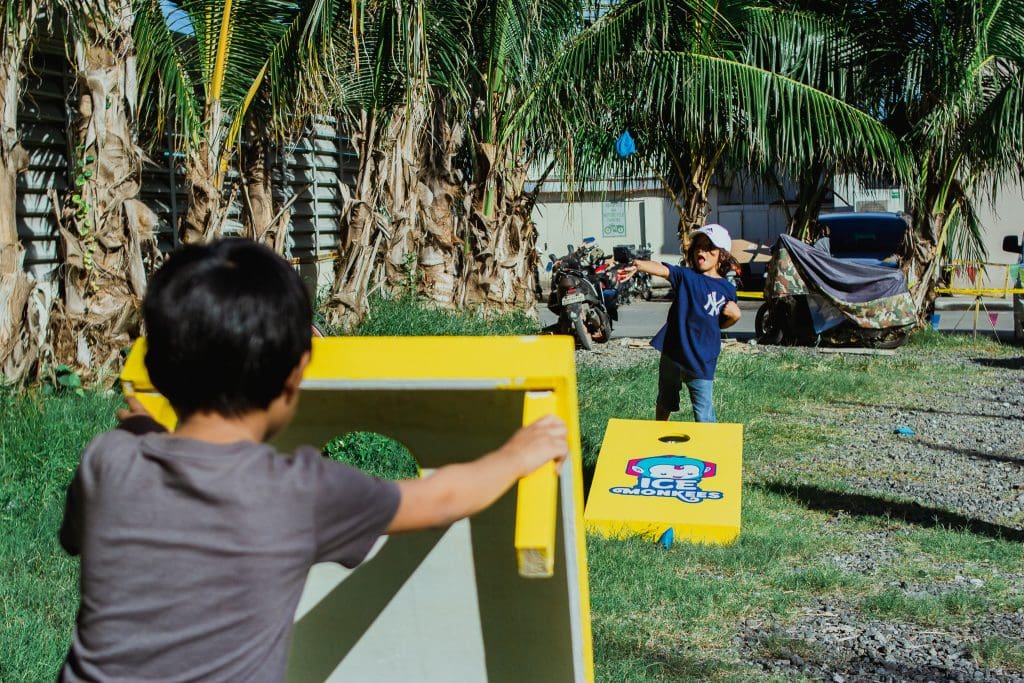 Ice Monkees Flavors
Named after the popular animal in the Philippines, the "Monkees" as they call it have a mouth-watering fruity collection that already sounds refreshing. They also have unique flavors like cotton candy and sour apple that only add to the excitement, fun, and literal chilling experience of eating these icy treats.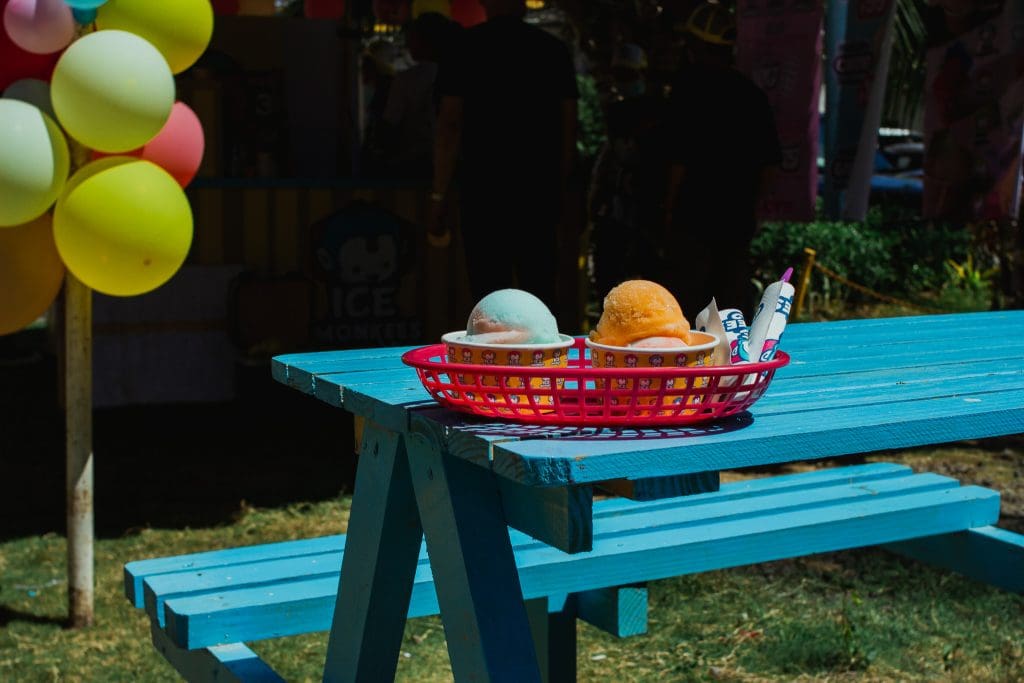 Meet the Monkees:
Orange
Cotton candy
Strawberry
Lemon
Blue raspberry
Cherry
Sour apple
Pineapple
Mango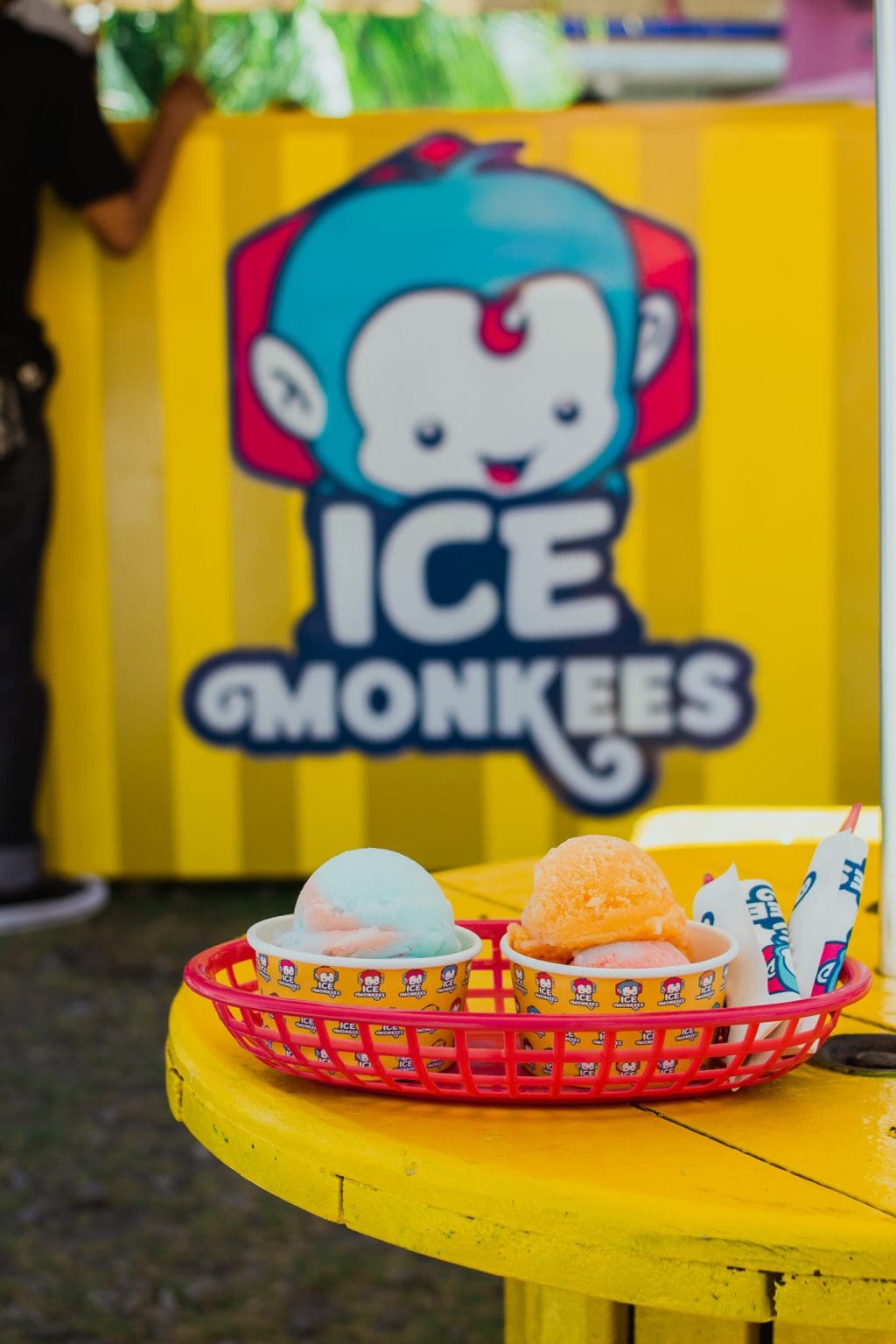 You'll get them in three cup sizes from Mini Tarsier, Medium Chimp and Monster Gorilla. You can even make your own Ice Monkees just follow the few simple steps below.
Choose your cup size
Stick your chosen 1-5 Monkee flavors into the cup with the sticker sheet provided
Stick monkee flavor stickers far from each other- different flavor per scoop

Stick monkee flavor stickers beside one another- multi colored scoops

your icy treats!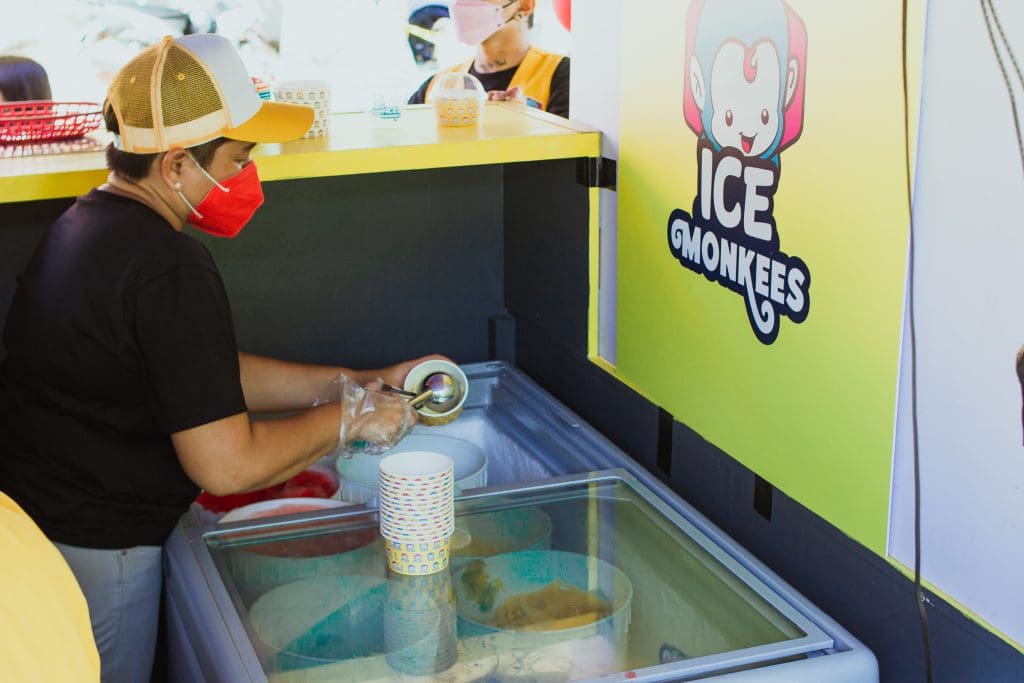 Ice Monkees had its share of struggle just to bring these delicious icy treats to Cebu with the pandemic and typhoon Odette. But alas, they are finally here and ready to serve all the Cebuanos as kiosks and pop-up stores will open in exciting locations while they rebuild their flagship store.
Promo Alert!
BUY 1 TAKE 1 Happy Hour is now from 6PM to 7PM daily.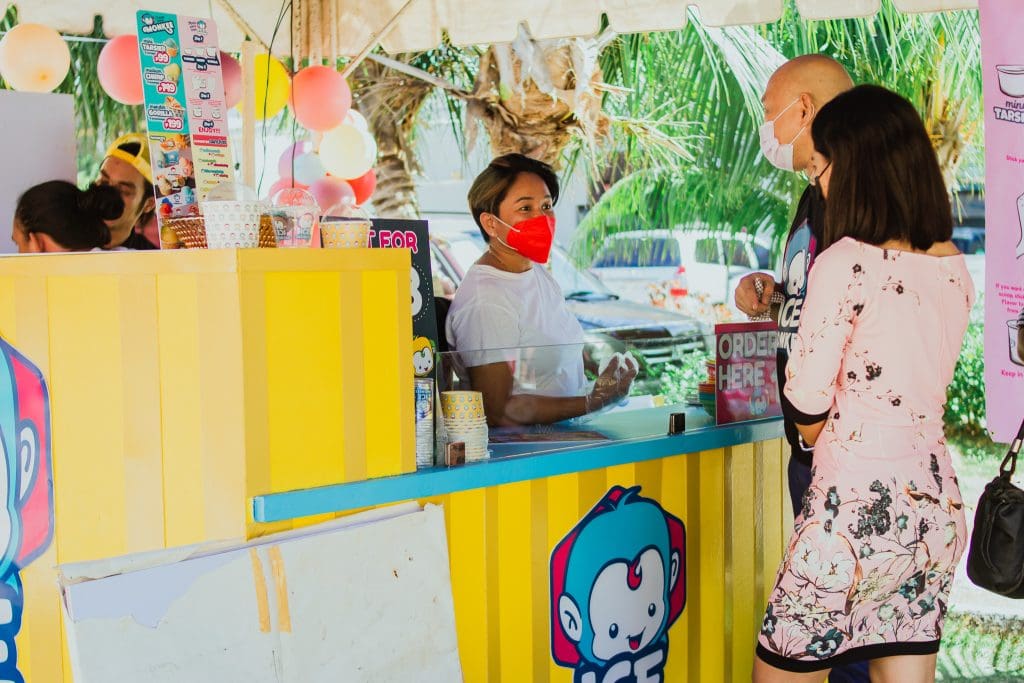 RATES & OTHER INFORMATION
Menu:
Mini Tarsier- P99 (2 scoops)
Medium Chimp- P149 (3 scoops)
Monster Gorilla- P199 (5 scoops)
Other Information:
HOW TO GET THERE?
Exact location: Escario Central Mall, N. Escario Street, Cebu City – same location with SMR Chocolates and Politics Café, beside McDo Escario.
BY BUS: You can ride any jeepney going to Escario Central Mall or passing through N. Escario (Axis). Or, ride 12L and 14D jeepney from Ayala and drop off at Escario Central Mall. From Colon/Fuente – Maxwell Hotel: 17D, 17B,17C 14D, and 04H.
BY CAR: Navigate with Waze or Google Maps and set your destination to "Escario Central Mall" in Cebu City. Parking space is available.