They say that humble beginnings usually end in great fashion. That is the case for one humble son of a fisherman, managed to crawl through school and eventually, becoming a topnotcher. This is the story of Rizalino Caratao, the 7th placer in mechanical engineering board exam last September 2015.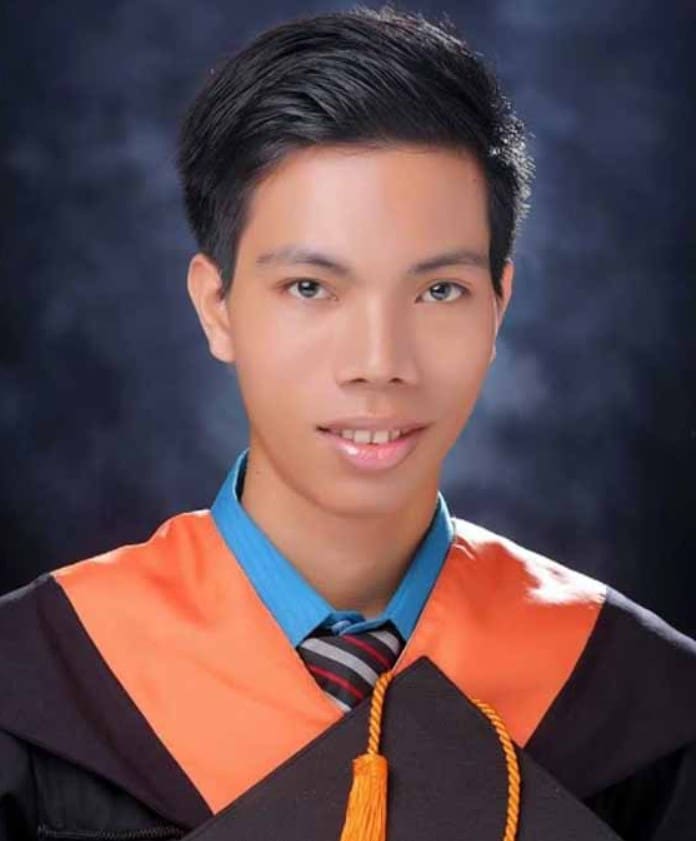 After he finished his degree in at the Cebu Technological University (CTU), one of Cebu City's top state universities for engineering degrees like mechanical engineering, Rizalino then went on to take the following board exam last September 2015.
It was at that time Rizalino realized that his dreams are about to come true when he snagged the 7th place of the board exam. Passing the board exam itself is already hard, but Rizalino managed to end strong by being one of its topnotchers.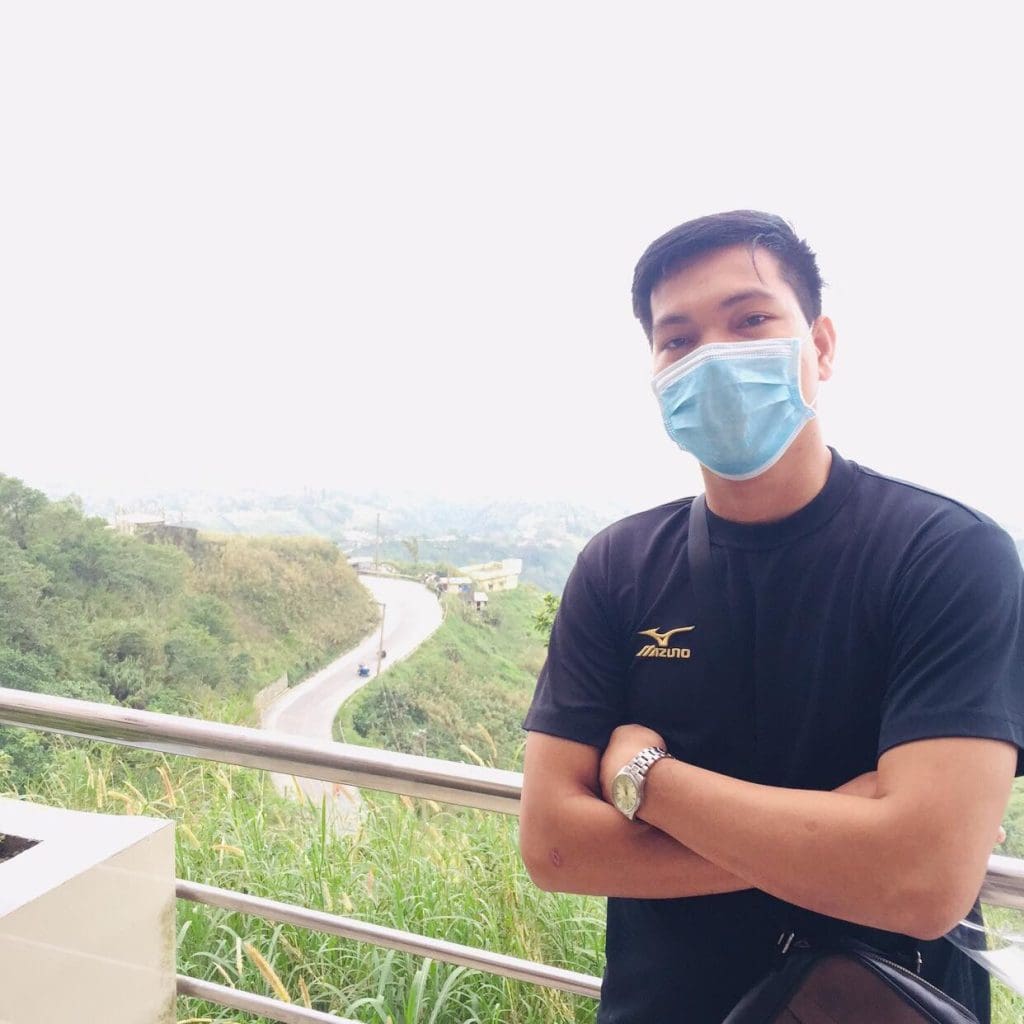 But it wasn't easy for Rizalino all the time though. In an interview with PEP.ph (Philippine Entertainment Portal) last February 2, 2022 thru Facebook Messenger, Rizalino shared his story, from his humble beginnings to his ultimate success.
Recalling his early days where he had to work to provide for his family while studying, Rizalino mentioned that he would come along with his father to go fishing.
"I would join my father fishing at my young age.", he said.
He managed to do this as early as elementary, where he eventually finished as the class valedictorian. Yet going to high school was still a problem as the family had no idea where to get money to further his studies.
The Sisters of Mary School Boystown in Minglanilla, Cebu became the miracle Rizalino and his family wanted. The school offered a scholarship for the bright kid, where they are known for helping out underprivileged kids with potential.
Despite this blessing, it was not easy for him, as he felt like an outcast while in the prestigious institution.
"I first entered the institution back in April 2006. found myself weeping bitterly in our bedroom during my first day. I was a total stranger there.", Rizalino mentioned.
But as enough time passed, Rizalino eventually found comfort and friendship while in the institution. He went on to become a well-rounded student, participating in other activities like sports, particularly soccer, volleyball, and speak takraw. Spiritual and religious activities also made him feel better.
"Placing me in this wonderful institution is, perhaps, the greatest gift that God has ever bestowed upon me in my life. My personality, principles and ambitions had a major turnaround. They taught me the values of simplicity, humility, kindness, compassion, discipline, and hard work.", he added.
He also mentioned how The Sisters of Mary School Boystown honed his academic skills, particularly in Mathematics. He noted he felt just a mediocre student before entering the school, and now acknowledges it as his first and proper training ground.
"It has become the turning point of my life. I discovered my potential in mathematics there. I honed my analytical skills, with speed and accuracy, and won almost any inter-school math competitions. I was a consistent top two for my entire four years of stay, and finished school as salutatorian of our batch.", Rizalino commented.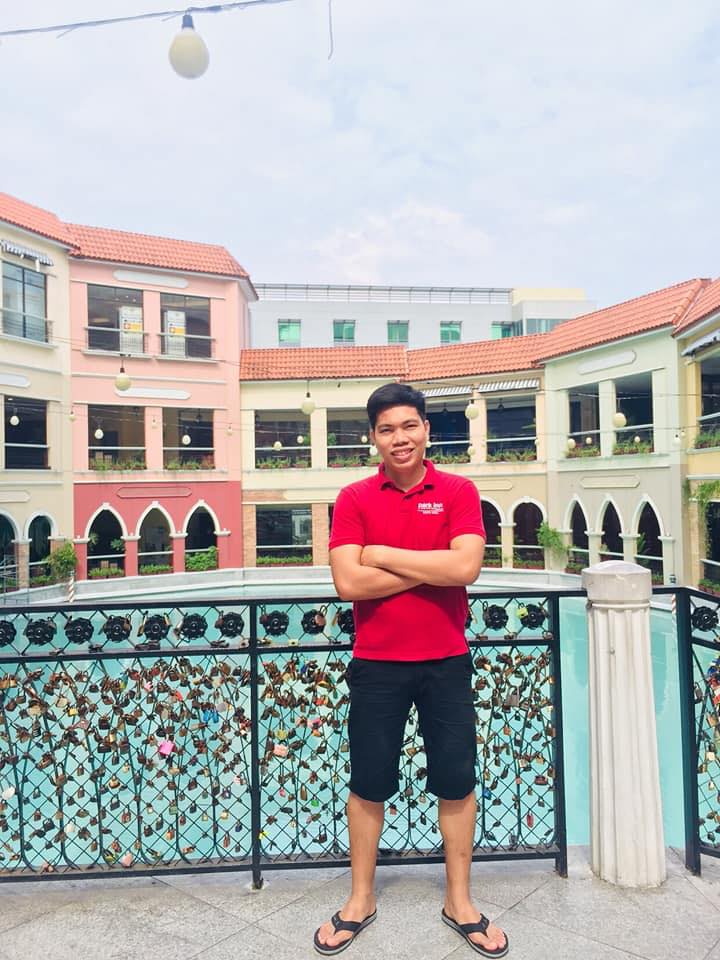 Fast forward in college, Rizalino managed to get a scholarship at Cebu Technological University (CTU) thru the Department of Science and Technology (DOST).
"I didn't have the difficulty to excel in college as I took my bachelor's degree in Mechanical Engineering at Cebu Technological University, as I was still carrying the study habit I once had in The Sisters of Mary.
"All the times when I made an achievement, I never failed to attribute my success to the intensive academic training I have undergone in my amazing high school.", he added.
Rizalino attributes his training that he got from The Sisters of Mary, particularly the study habits he developed from there. He became as well-rounded as he was in high school in college, where he became a student leader, a writer, and a consistent participant in math quiz bowls.
With all that hardwork, Rizalino bagged the 7th place of the mechanical engineering exams last September 2015. To say that landing one of the top spots in exams as the ultimate culmination of his hard work is an understatement.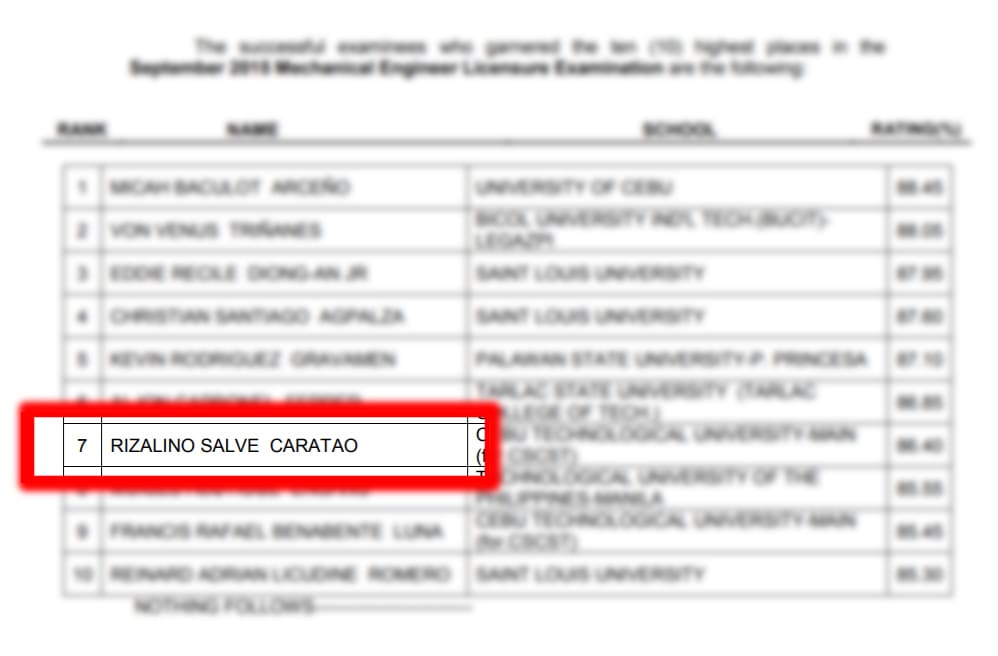 "There was never a feeling more fulfilling than the one I had when I delivered my impromptu inspirational speech before my younger brothers, as I see myself in each and every one of them.", Rizalino quipped.
"Before I left the congregation, I promised to fulfill the wishes of our founder, Fr. Al when he said, 'My children, you are not created to be fat little ducks waddling in the mud, but to be eagles destined to rise above, to explore the kingdom of God.'", he added, as he kept the promise he had with the American founder of The Sisters of Mary, Fr. Aloysius Schwartz o Fr. Al.
As of this moment, Rizalino is working as Assistant Chief Engineer at Ramon Magsaysay Award Foundation. He mentioned that one of his lifelong dreams is to give back to The Sisters of Mary for all the blessings he received from the school.