They say you can't buy happiness – but money can help prevent you from being unhappy.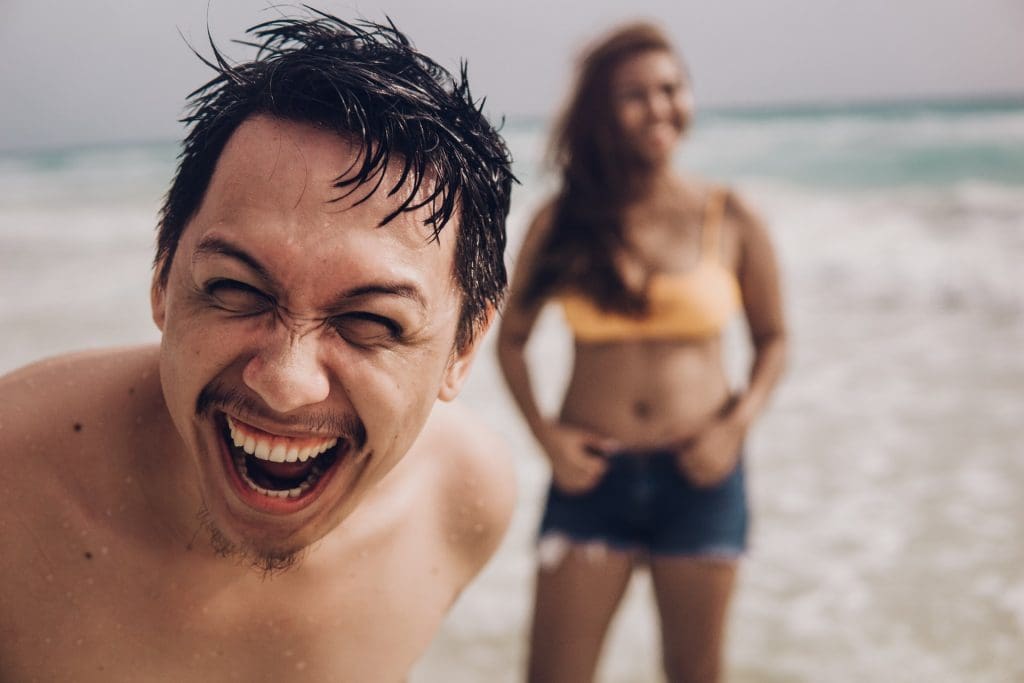 A study by Texas-based firm Expensivity suggests there's a "price of happiness in every country." If you're a Filipino living in the Philippines, the study says you will need to earn at least P110,000 per month that will somehow help stop you from becoming unhappy.
A reliable, comfortable income salves your worries and just makes life easier. Poverty is stressful and leaves long-term damage. The illusion that wealth is meritocratic deprives low-earners of their self-esteem. This is why the money it takes to make you happy can be counted in the tens-of-thousands, rather than the millions.
To identify the estimated amount per country, Expensivity converted the 'happiness premium' for every country on the planet using World Bank's Purchasing Power Ratios. Then they factored in the local cost of living to figure out how much happiness varies by country.
10 Countries Highest and Lowest Price of Happiness
While the Philippines is not among the top 10 countries with either the highest or lowest happiness prices, we are on the lower end of the global scale. The 'happiness premium' of Filipinos is said to stand at $28,264 annually. That's around PHP 1.37 million a year or PHP 114,167 per month.
Check out 'Price of Happiness' in the Philippines and the rest of Asia and Oceania: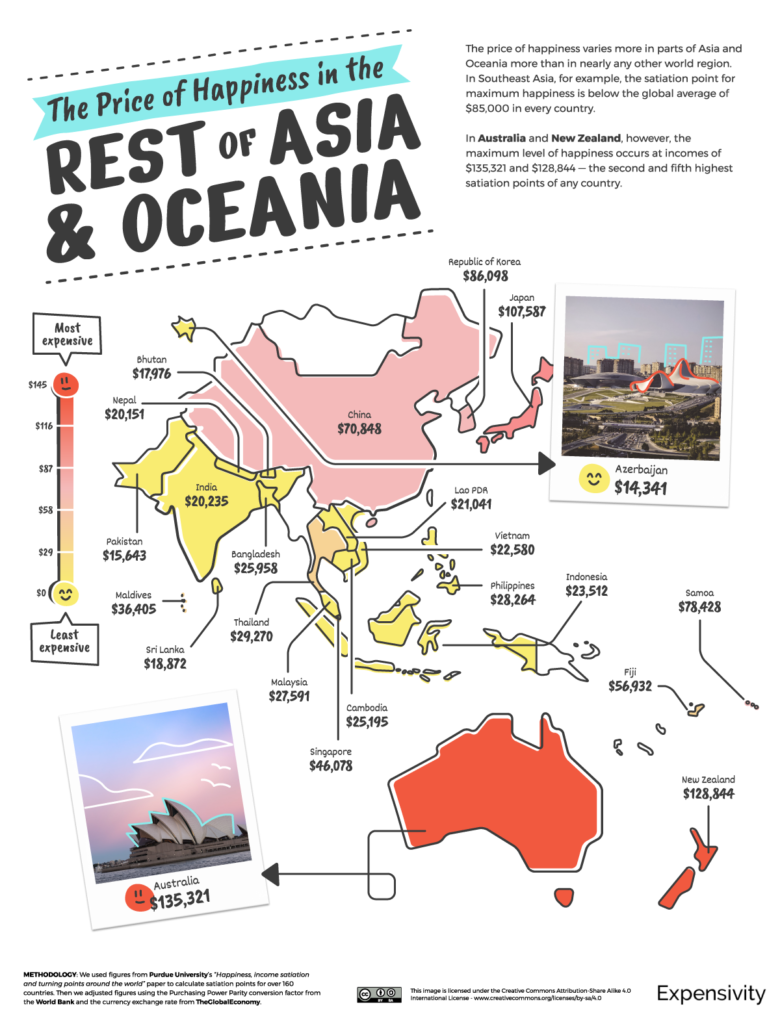 Expensivity said that while money is not everything, if your environment is right, then having enough of it gives you the cushion "to build a masterplan for being happy into your routine."
What do you think of this study? Do you consider happy whether or not you earn as much as the study's amount suggests?