Raphael Vergel de Dios Domingo or known for his nickname as "Rafa" has become the first Filipino scholar of the World Deaf Leadership (WDL) program to earn a doctorate degree. Hailing from De La Salle-College of Saint Benilde (DLS-CLB).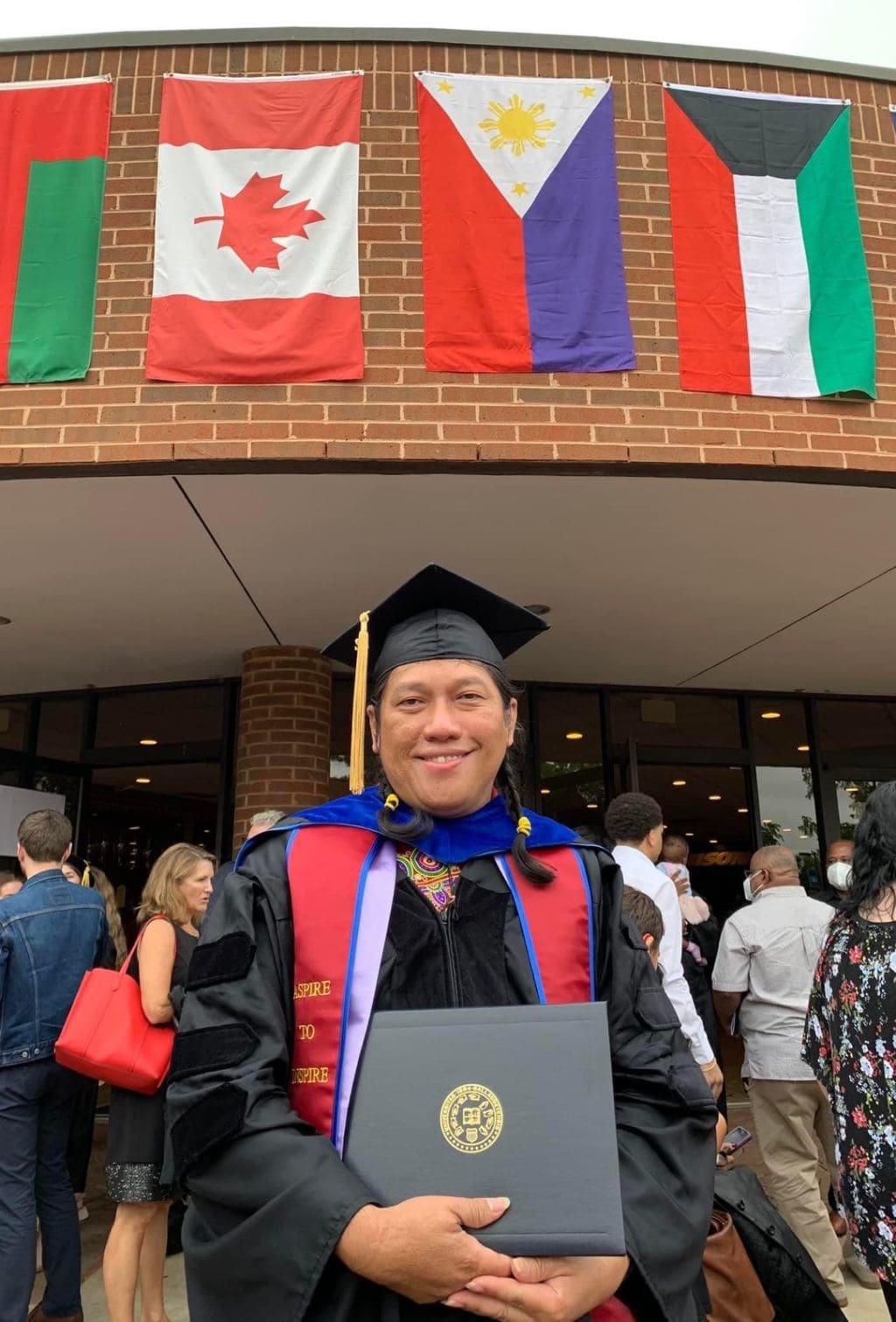 Being the head of the Deaf Heritage and Filipino Sign Language Studies Unit of Benilde's Center for Education and Advancement of the Deaf (CEAD), Domingo managed to graduate with a Ph.D. in Linguistics in one of the world's most prominent universities exclusively dedicated to deaf students, Gallaudet University.
Domingo was lucky enough to be selected by the university's Office of International Affairs, having been recognized as a recipient of a scholarship program funded by the Nippon Foundation in Tokyo, Japan. Domingo is also the first Ph.D. graduate to be awarded of such scholarship.
Back in 2017, it was on Domingo's third try that he was able to finally be awarded of the Gallaudet-Nippon World Deaf Leadership (WDL) scholarship. He was also the second Filipino to be accepted in the program which aims to empower deaf and hard of hearing leaders from developing nations.
"I applied for the Gallaudet-Nippon World Deaf Leadership Scholarship program twice but failed both times,"

RAFA DOMINGO TOLD DURING AN INTERVIEW.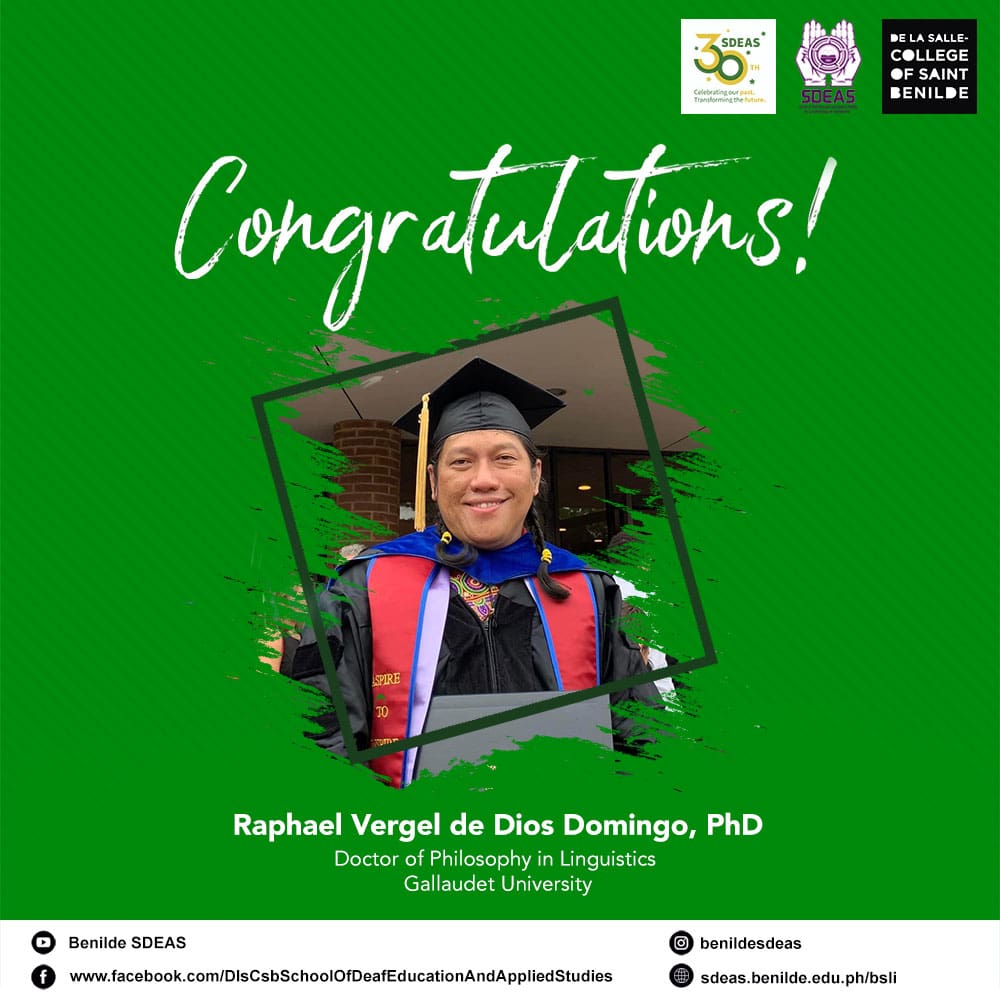 Domingo was able to enjoy the full scholarship benefits which included full tuition fee coverage and some financial aid to cover other expenses necessary to pursue his postgraduate studies. Filipino Sign Language (FSL) documentation, deaf education, human rights and others are just some of the topics focused by Domingo for his postgraduate studies.
Now a full-graduate, Domingo recalls his journey as a doctoral student at Gallaudet University where he now intends to pursue further research on Filipino Sign Language upon returning back to the country.
"I reapplied for the scholarship program one final time, thinking to myself that it was my last chance. Regardless, Gallaudet University accepted me. My Ph.D. journey was arduous because the linguistic jargons and academic American Sign Language were too much for me. I felt helpless and unsure how to seek support, but some of my classmates volunteered to help and urged me to join their study group,"

DOMINGO ADDED.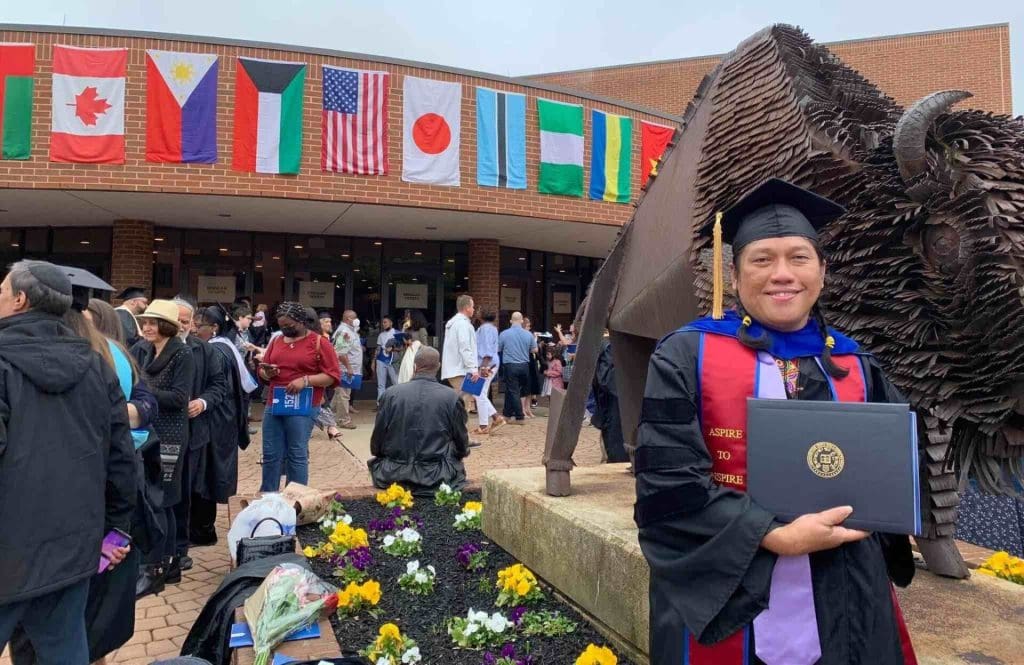 Domingo graduated in 1996 with a Certificate in Bookkeeping and pursued his studies even more by finishing Bachelor in Applied Deaf Studies in 2010. He finished the certificate and degree also in DLS-CLB.
Domingo also graduated with a Master of Arts in International Affairs with a concentration in comparative and international disability policy from American University. He co-founded the Philippine Federation of the Deaf and held several positions in deaf non-government organizations and government agencies.