Like many Filipino skilled migrants, Karissa Subedi came to Australia as an overseas Registered Nurse, ready to undertake a new chapter in her life.
Her experiences while studying and working while living down under were an eye-opener – one which set her on the path to achieving her ultimate life-long dreams. She is a skilled educator that has a passion for the nursing profession, and a deep desire to help her kababayans (Filipinos) and nurses from other backgrounds to achieve their professional goals.
The Philippine Times had the pleasure of interviewing Karissa to learn about her journey, and how she is helping a growing number of Filipinos to be successful in their new life in Australia.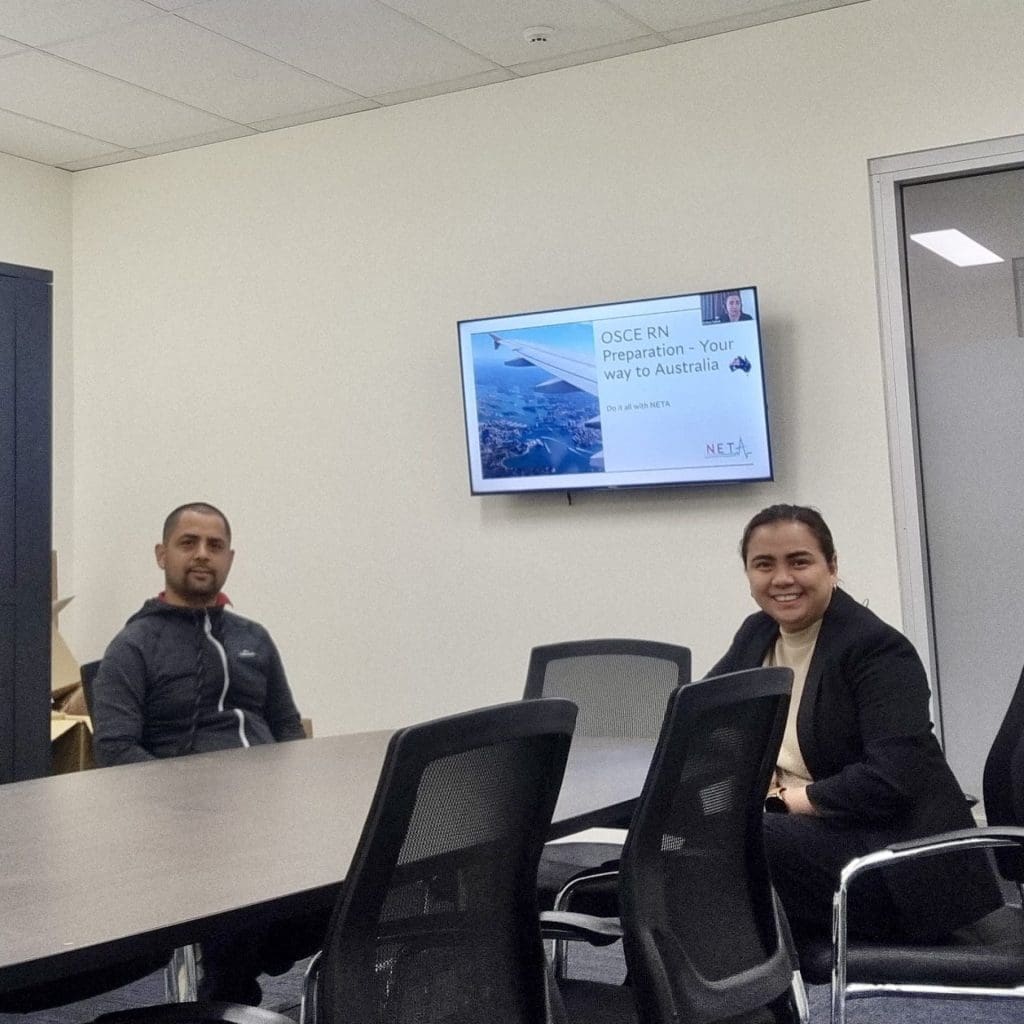 After completing a three-month nursing bridging course in Australia, Karissa was fortunate enough to be sponsored by an employer, giving her the opportunity to put into practice her learnings, as well as her skills and experiences as a nurse in the Philippines.
It's beautiful, you are able to care and show compassion – one of the very main reasons why it is human focused, we can't be replaced by robots,
The straight-line progression in her nursing career enabled her to consider new opportunities and ways to share her growing passion with others.
While working in different settings in the Philippines and Australia, Karissa felt a strong desire to become an educator to nurture developing nurses. She knew that education in nursing was the path she wanted to take after guiding new nurses and students while working as an educator in a regional hospital in New South Wales.
"Each time I'd come to work, I'd feel excited and alive. When I went home, I was feeling happy and looked forward to the next day." And while teaching the bridging course, Karissa knew she was making a great impact. "It feels so good to see RNs develop, grow and succeed. I feel honored when I see students being recognized for what they do. It feels special," she says.
As a young Cebuana, Karissa's dream was to set up a school and become an educator.
"When I was a child, I remember asking my mom how do you own a school. I even asked my grade school principal (who happens to own the school) to mentor me in owning one,"

SHE SAID.
Karissa's dream came true in 2020 with the establishment of founded Nursing Education and Training Australia (NETA).
Now settled in Wagga Wagga in regional New South Wales with her Nepalese Australian partner, she works tirelessly to ensure the running of her school is able to help as many people as they can. Since NETA is a growing school with three campuses located in Wagga Wagga, Melbourne, and Sydney offering quality education and useful services unlike other training centres in Australia. "We help all overseas nurses gain registration and secure a job. Some nurses require sponsorship to work, so we connect them to organizations that can help them obtain sponsorship (employer or state). On top of that, we provide educational support through continuing professional development," she says.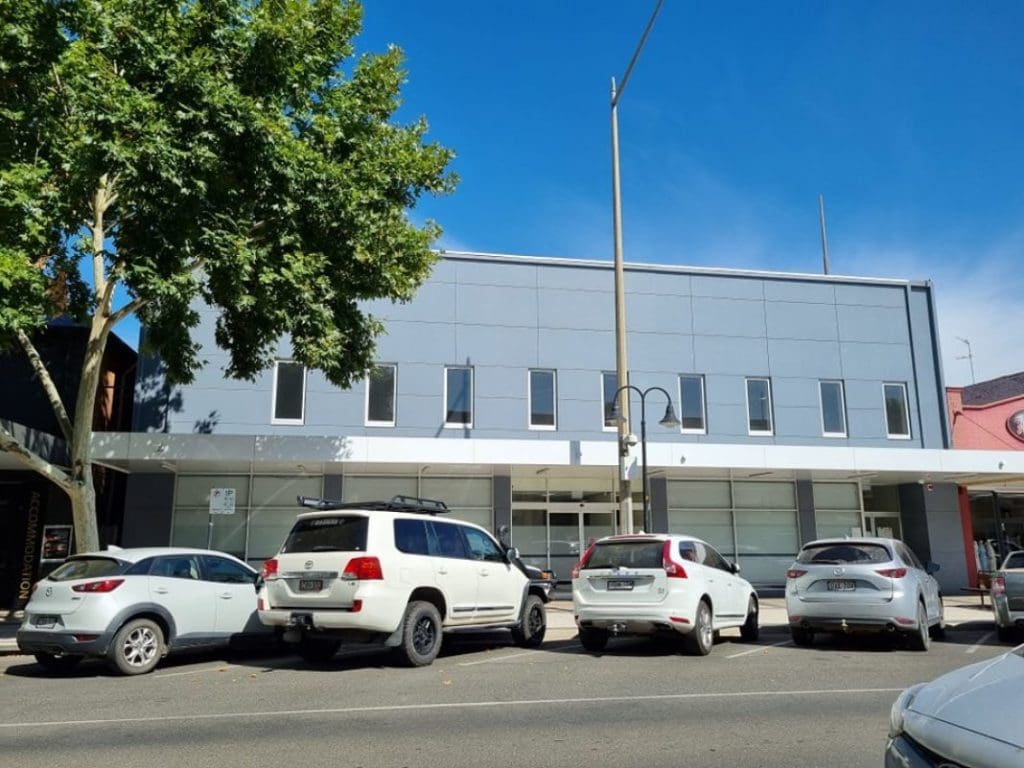 Leading by example, Karissa encourages nurses to practice their important role in a safe and compassionate manner. Driven to bring out the best in others, she goes on the journey together with those that she trains. In two years, her empathy-led training style has attracted over 2000 students over to the school she founded, making them comfortable to discover how to work effectively in Australia, preparing them well for the opportunities available to them.
"I have made connections and now working collaboratively with private and government hospitals to help new RNs obtain a position. Of course, I guide them through the whole recruitment process. I know how it feels when you know that there are genuine people helping you with your plans. I can feel every challenge of a migrant, I myself was in their shoes,"

SHE SAYS.
Becoming an educator and opening a school took time and hard work. Karissa believes that having a vision and goals are important for those with aspirations to grow and reach their potential.
"I am a person who has a vision, and I of course have goals to tick. I make sure that whatever I do, is towards my goals. I must say that I am a very focused person, though I still ensure I maintain work life balance as I have two kids to also spend my time with,"

SHE SAID.
Karissa acknowledges the support and mentors who continue to guide her. She has a supportive team of people that she met along the way who have helped her find ways to improve and deliver the best outcomes for her clients. "My mentors were there to ensure I am okay. I have a leadership coach who strengthens my capabilities. My husband is the most supportive person that I know in the entire world – and it's amazing how we work as a team," she said.
Despite the challenges faced while setting up an education business after settling in Australia, staying positive has been one of Karissa's greatest strengths. "In every challenge that I face, I always look into what I am learning through the situation. I take challenges as part of my job (and life), and I always think what is the worse thing that can happen. I think being able to learn from mistakes made me grow," she said.
Karissa's goal now is to help every Filipino nurse achieve their Australian Registered Nursing dream, which in a broader sense is her contribution to "give back" and help her motherland, the Philippines. "There will be increased remittance, and we also represent Filipinos around the world. People become interested in visiting the Philippines, so we help with tourism also. And of course we help uplift the lives of the families of the nurses that we have helped as we know that they will give back to their families too," she said.
Her advice to Filipinos in Australia who are struggling to progress in their career, as well as those who are have financial difficulties is to take action and be pro-active. "I learn that being pro-active, and being the first person to reach out is a smart way. I know that a lot feels shy to ask for help, but the people around will never know you need help unless you ask. Taking charge of oneself is also important. If you don't have knowledge, seek knowledge. If you don't have a network, seek a network. I really admire those people sending me messages, asking for help and information. I love the initiative they take."
Through NETA, Karissa and her staff are able to help students more comprehensively – from start, through to permanent employment.
"We support students from beginning until they practice as RNs. We have seen through time how much we have developed and that is because we are in continuous pursuit for excellence. We don't settle for less, we always try our very best to deliver the most quality education."
About NETA:
Nursing Education & Training Australia prepares overseas nurses to become Registered Nurses in Australia. The college was established in 2020 when the new model of assessment for overseas nurses changed.
NETA's main vision is to be the preferred education provider for all nurses. This is achieved by preparing each nurse to be safe, competent, and compassionate. More details can be found on the NETA website: www.nursingeta.com
NETA delivers online and face-to-face classes across major cities in Australia – Sydney, Melbourne, Brisbane, Adelaide, and Wagga Wagga.
We are also proud to say that the council and government hospitals and facilities in our region have given us support. With the support from Council and government hospitals and facilities in the Wagga Wagga region, NETA has applied for courses that are nationally recognized and is in Stage 2 of 3 of the application.
NETA is aiming to expand its services to offer VET courses for nurses and nurse leaders. Courses will continue to specialize in health, as NETA will be the only training facility that focuses on health education Wagga Wagga, New South Wales.
NETA will also be expanding employment support to cover the vast majority of health industries in Australia. At present, NETA is working collaboratively with over 280 health facilities Australia-wide, which can provide employment and sponsorship opportunities to all its students.
This article was originally published on PhilTimes.com.au.