You don't have to have big capital to grow a successful business.
This is what this special homemade empanada business has proven as starting from its capital of just P250 it has grown to a full store earning over P10,000 a day or P70,000 a week.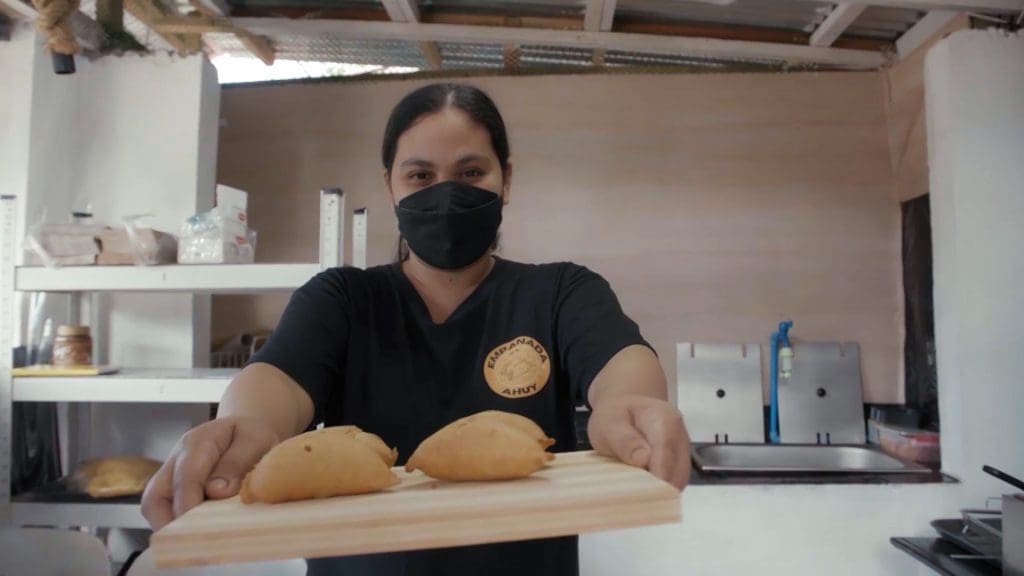 Haydee Garin Cetro, owner of Empanada Ahuy in Cavite, started making empanadas for her family. From there she sold them online which the customers enjoyed so Haydee ventured into making bigger batches.
Empanada Ahuy has the filling and flavors that customers couldn't get enough of. They have over nine flavors with each piece sold for P25 while a box of 15 at P300.
Savory empanadas: Ham and Cheese, Spicy Tuna ala King, Classic Chicken, Pork, and Beef w/ Mushroom
Sweet empanadas: Mango Cheese, Ube Cheese, Cheesy Choco Hazelnut
Prices:
P25 each
P100 per bag of 4pcs
P200 per bag of 8pcs
P300 per bag of 12pcs
P350 per bag of 15pcs
A rolling pin, which everyone who cooks knows is essential when you're making empanada dough or even just dough wasn't even available for her starting out but she didn't let that stop her as she improvised and used a bottle to roll out her dough.
She said that you don't need a big capital but a big serving of hard work and determination. break their record and sold over 750 pieces in one day. Haydee couldn't help but be grateful.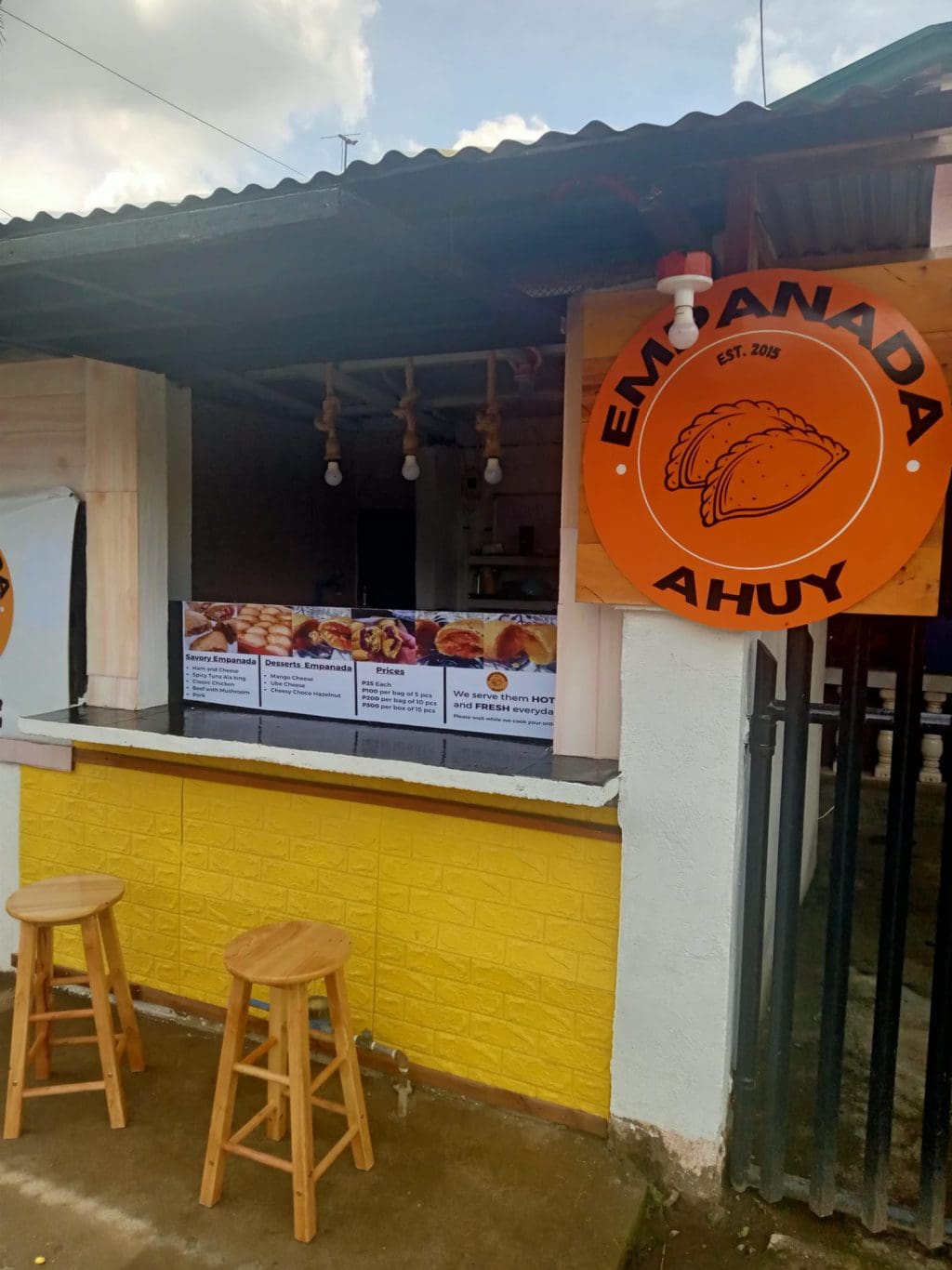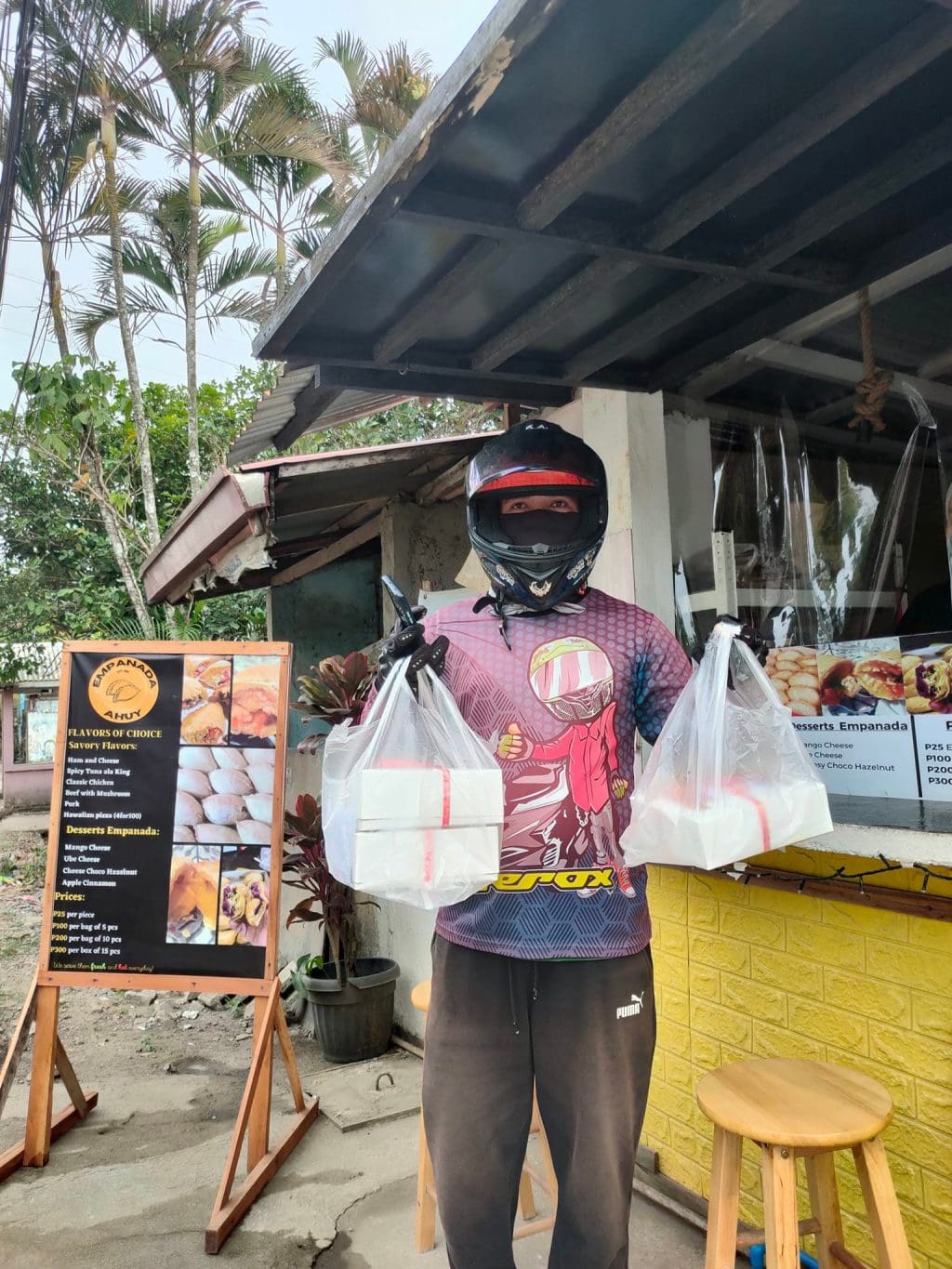 "My husband and kids ang kauna-unahang naging fans ng aking empanada. Dati sila lang ang pinagluluto ko. Ngayon, buong Alfonso na. Isama na din natin ang tagaytay, Indang, Mendez, Bailen, Dasma, at Laguna. Marami pong salamat sa inyong lahat at sa lahat ng sumusuporta sa Empanada Ahuy since day one,"

– Haydee Garin Cetro, owner of Empanada Ahuy
Empanada Ahuy's tagline goes "Tikman Ang nakakadik na sarap ng Empanada Ahuy! Masarap Ang dough, masarap ang fillings!"