You may be one of the many Filipinos who intend to travel overseas for employment or pleasure. Or you may just be one of those who merely want a valid ID. But it has always been a frustration for many to secure an online appointment from the DFA website.
Good news! The Department of Foreign Affairs (DFA) has opened new passport appointment slots for the month of June to September 2022.
This is according to the tweet of Foreign Affairs Undersecretary Brigido Dulay on June 3.
Just like the usual, slots run out quickly. In fact, as of this writing, there are no longer dates available for June and July 2022. The earliest is in mid-August.
On a positive note, you may still try your luck and check the availability every day to secure an earlier appointment date.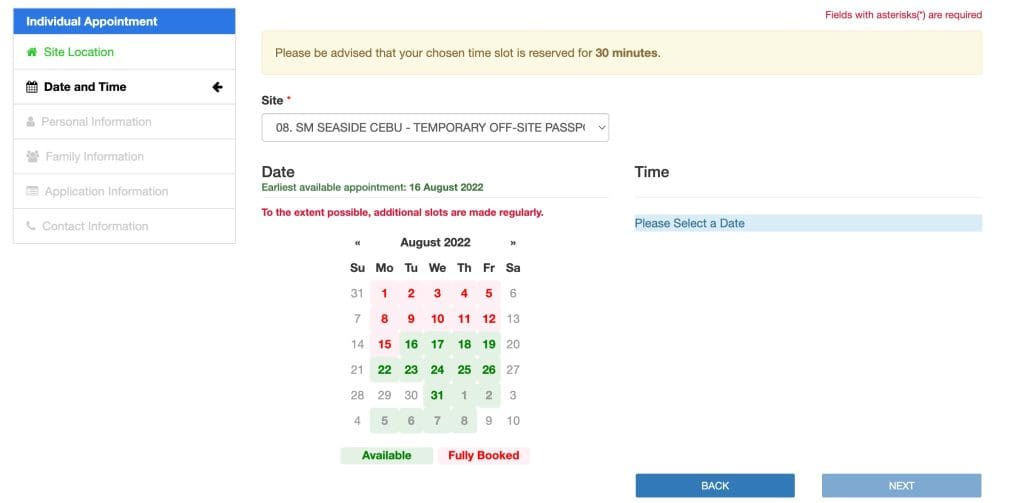 It is also worth noting that once you have secured an appointment and accomplished all the requirements on-site, it will take at least four weeks for DFA to issue your passport. Others also said their passports arrived after two months. This means you have to plan your foreign trips well with a good contingency of at least three months.
If you wish to learn how to secure an appointment and get your passport, refer to our guide here: https://sugbo.ph/2022/guide-philippine-passport/