Known for being a dog lover and his strong political views, Chris Evans is hailed as People Magazine's "Sexiest Man Alive" this year. He has been known for being charming, intelligent, funny, and appealing. In fact, a lot of women in the world, regardless of their race and age, seem to consider him as their "internet boyfriend."
Not A Surprising Designation
Gained widespread recognition and fame through his role as Captain  America in the Marvel Cinematic Universe, he is one of the most sought-after and highest-paid actors in Hollywood. While he seems ecstatic about this title, fans approve of this what they call a long-awaited honor. The result was revealed on The Late Show With Stephen Colbert.
He describes his Sexiest Man Alive title as "a weird form of humble bragging." The 41-year-old Boston native was recently added to the list of the previous Sexiest Men such as Idris Elba, Michael B. Jordan, Richard Gere, Adam Levine, Tom Cruise, and Brad Pitt. He is taking over the title from another Avenger star Paul Rudd, who was last year's winner.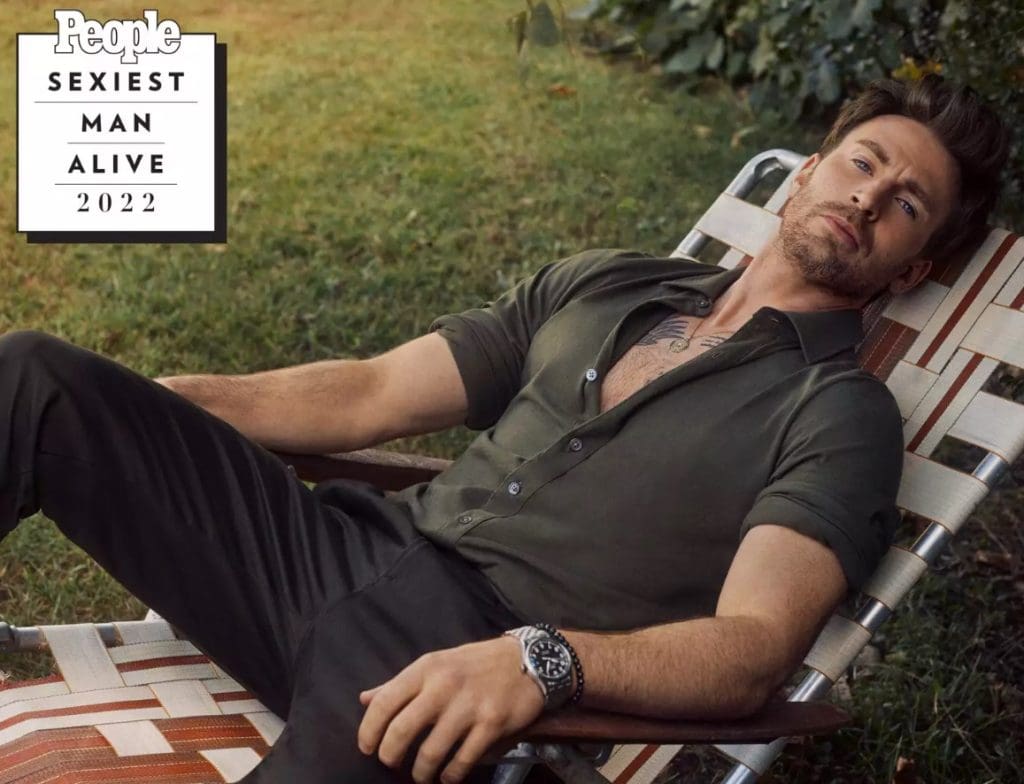 While everyone seems happy with the news, especially his fans, he couldn't help but talk about how proud his mom is. "This is something she can really brag about, " Evans told People Magazine in a recent interview. While his mother is all proud of it, he said that his friends would surely tease him about this new designation. His mom, Lisa, is not surprised at all that his son is hailed as this year's sexiest by People.
Is Chris Evans Still Single?
Having this new badge of honor got fans asking if Chris is single or not. "The Gray Man" actor admitted that he doesn't want to talk publicly about his private life. Evans' dating history comprises A-list Hollywood personalities such as Jessica Biel, Kate Bosworth, Christina Ricci, and Minka Kelly. On the other hand, there were rumors about him dating Selena Gomez and Lily James.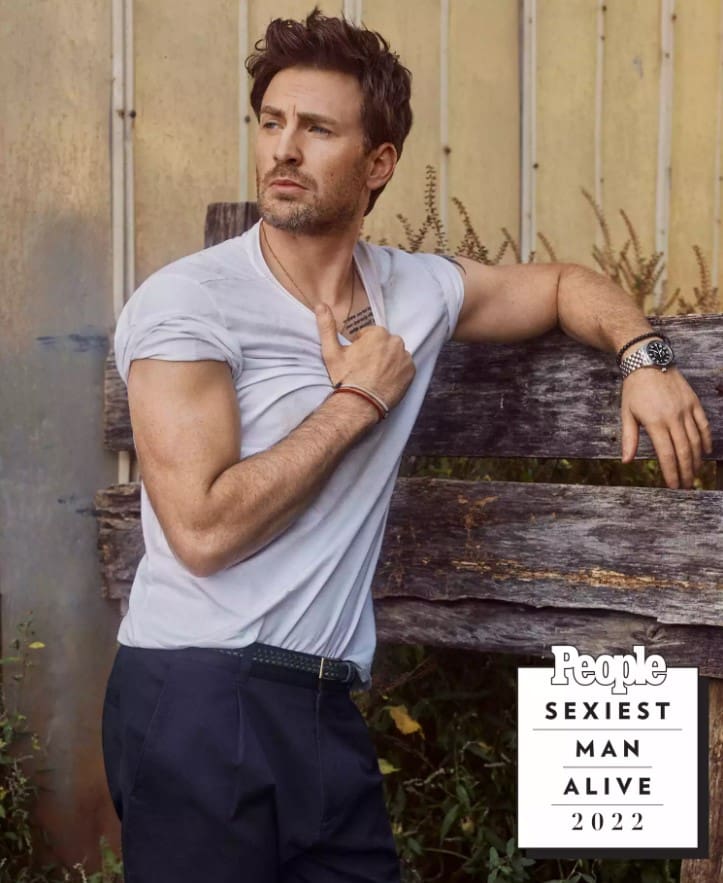 He is rumored to be dating Warrior Nun actress, Alba Baptista. The two were seen holding hands in Central Park, New York. Neither of them has confirmed the on-going romance. The Brazilian-Portuguese beauty is known for her ability to speak 5 different languages: Spanish, German, French, English, and Portuguese. The "Mrs. Harris Goes to Paris" star is adored by her fans for her incredible Humanitarian work in Cambodia.
While his career is at its peak, the People's Sexiest Man Alive winner hopes to start a family in the future. He said having kids and a family is what he wants to build. However, he believes that things happen at the right time, with the right person.
Evans is the co-founder of A Starting Point – a website conceived in 2020, which aims to present videos by both former and current elected officials, presenting numerous insights and points of view on certain issues that are related to the United States of America electorate. The civic engagement platform hopes to help voters in understanding the issues of politics in the US.