Want to get an idea of how your 2022 will go? This year is the year of the Water Tiger, a year of all types of extremes and fortunes. Take a quick look at your Chinese New Year horoscopes for this year!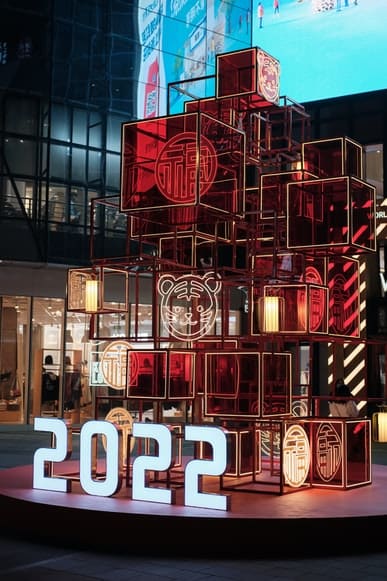 A quick look into the Lunar Calendar
The Lunar New Year, also celebrated as Chinese New Year, marks the beginning of the lunar year. The lunar calendar is based on the monthly cycles of the moon's phases, and this calendar influences many cultures in China, Korea, Japan, India, and the Middle East.
For us working folk in the Philippines, we get a day off as a celebration, but the Lunar New Year events typically last for 16 days in China. While we can't be part of the many festivities or their 7-day holiday (7 days!), who says we can't adopt their predictions of fortune?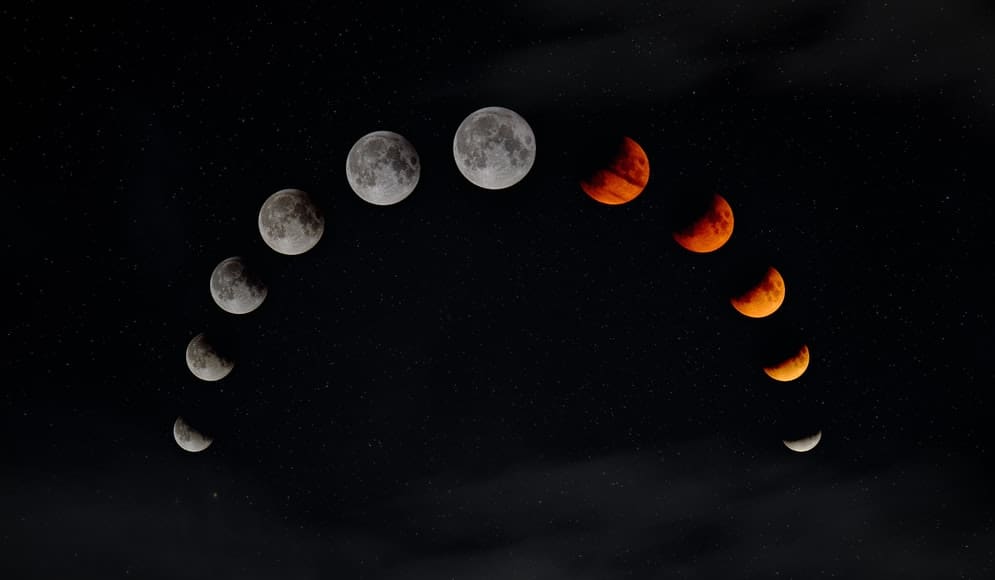 Which animal zodiac are you?
Each year in the Chinese calendar is represented by 1 of the 12 zodiac animals: the Rat, Ox, Tiger, Rabbit, Dragon, Snake, Horse, Sheep, Monkey, Rooster, Dog, and Pig. In Chinese folklore, this was the order in which the animals finished The Great Race to reach the Jade Emperor.
There is a cycle of 12 years per zodiac animal and according to the Chinese, being born in a year means you inherit the attributes of that year's zodiac animal!
2022 is the Year of the Tiger, and people born in this year are predicted to be brave, competitive, confident, and unpredictable.
What's in store for you this 2022?
Each zodiac animal has its own fortune every year, and 2022 is not an exception. Will you be auspicious and acquire wealth? Will you find an interesting love interest? Should you be cautious in your businesses this year? Find out below: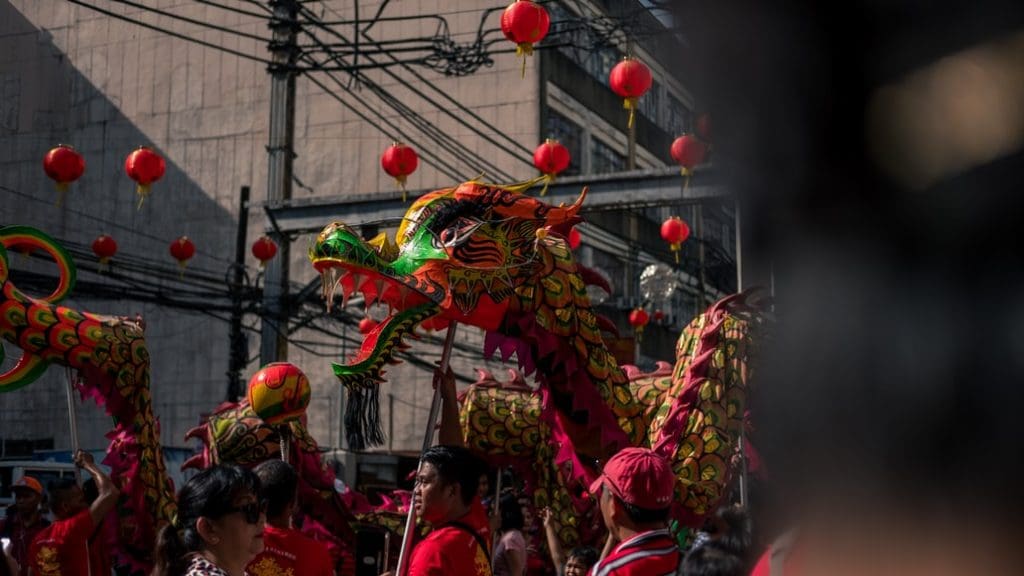 1. Rat Horoscope (Born in 1960, 1972, 1984, 1996, 2008)
Following 2021's Year of the Ox, you will have a calmer 2022. 2021 was a turbulent year for you, but this year will be better for you. The bad luck of last year will be completely washed away and replaced with joy in many aspects, though you still need to make effort this year to gain progress.

2. Ox Horoscope (Born in 1961, 1973, 1985, 1997, 2009)
The Ox is one of the luckiest zodiac signs in 2022. Look forward to smooth career development, but also be wary of those who might be jealous of your good fortune. No matter your luck, there will also be fortune in your relationships. If you are single, you may well meet your mate and even marry. Friends and people in high places will offer you help this year.

3. Tiger Horoscope (Born in 1962, 1974, 1986, 1998, 2010, 2022)
2022 is your "origin of life year", offending the powerful yearly god Tai Sui. Bad luck and many challenges with frequent life changes are predicted for you, but unexpected benefits may arrive. Your career will be fine as long as you work hard this 2022, and despite it all, a promotion is likely.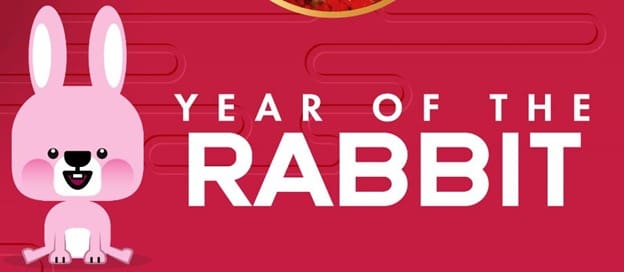 4. Rabbit Horoscope (Born in 1963, 1975, 1987, 1999, 2011)
Rabbits will have a mixed fortune this year and your luck will fluctuate. You might enjoy a flourishing year for your career and wealth, but you may also be prone to accidents. 2022 will bring external interference to your relationships, though single Rabbits are likely to fall in love this year. You must be cautious and especially realistic when making promises to others.

5. Dragon Horoscope (Born in: 1964, 1976, 1988, 2000, 2012)
Your overall fortune this year is not very promising, but working hard in everything you do will bring better luck. You will partially recover lost earnings, and keeping optimistic will oust bad luck while steadily increasing your wealth. Dragons, work hard and circumspectly this year and your progress will not disappoint you.

6. Snake Horoscope (Born in 1965, 1977, 1989, 2001, 2013)
Snakes will see a trying 2022 with frequent interferences and unexpected hassles as it is a year of Fan Tai Sui (offending Tai Sui). You will be tested as your plans will advance with some difficulties, and people around you will not keep promises once made. Be extra careful with your finances and watch your health. Despite it all, you are suggested to travel to relax and keep your calm.

7. Horse Horoscope (Born in 1966, 1978, 1990, 2002, 2014)
2022 is a safe year for Horses, as the wrath of Tai Sui wears off. There are predictions of a smooth life and steady luck with money. Troubles will be reduced or nonexistent, your career will go smoothly, and your leaders will reward you if you harness your energy and go all out. You will enjoy good relationships and patience will yield harmony with colleagues, friends, and family; but you must be careful of emotional instability.

8. Goat Horoscope (Born in 1967, 1979, 1991, 2003, 2015)
You have one of the luckiest signs this 2022, and it will be a year of great fortune. Goats will have career growth, great relationships, successful passing of exams, and no grave health or financial setbacks. You will find auspicious support in everything, especially in work and romance. Seize the day, pursue happiness, and be expressive in your love.

9. Monkey Horoscope (Born in 1968, 1980, 1992, 2004, 2016)
Monkeys, don't expect much from 2022. It is a year of Fan Tai Sui, so bad luck will likely follow you wherever you go. You may have to weather intense storms, in which things will be unpredictable and your resilience will be tested. You will need to do more work to achieve anything, and being alert of change or opportunities might help you exit the year with minimal damage or even some gains.

10. Rooster Horoscope (Born in 1969, 1981, 1993, 2005, 2017)
You will be presented with good luck in life, career, and finances in 2022. This might be a year of rapid growth for you and things will generally go smoothly. Roosters are likely to receive promotions and recognition, but you need to be watchful of jealous eyes at work and in your relationships. Diligent work and study should produce happy results this year, and you will find yourself miles ahead of where you were in 2021.

11. Dog Horoscope (Born in 1970, 1982, 1994, 2006, 2018)
2021 was a year full of hardships for you, however, you will enjoy much-improved luck in 2022 with blessings from Tai Sui. Your career will flourish and your achievements will be recognized by your bosses. It's also a lucky year for your business activities. Dogs will have good prospects this year if you pursue areas of growth and travel while maintaining harmony and interacting well with those around you.

12. Pig Horoscope (Born in 1971, 1983, 1995, 2007, 2019)
People of the Pig year will have an up-and-down 2022, though you will still be blessed by Tai Sui. You will find an abundance of luck that may be punctuated by periods of instability. You will negotiate many barriers, but succeed in the end. You will need to give extra effort and be optimistic in all areas this year, but you will be the recipient of reward and gratitude. With these successes, it's predicted that you'll be happy most of 2022.
Looking forward to 2022
Many people don't believe in horoscopes, while many others follow them religiously. It is not our mission to dictate how you should live, but there is no certainly no harm in seeking a bit of guidance or a little validation from external sources, right?
Are you going to follow a charted course this year, or are you going to create your own fortune?