Yes, love teams could be fun, especially if these teams go from reel to real, real quick.
However, if you want #RelationshipGoals, a real-life couple who have spent years together while being in the spotlight is the 'real' thing. Breakups every now and then sure is what celebrities most-likely eat for breakfast. Because of them being public figures, not everyone gets to understand the situation.
So, when we see couples who have withstand the test of time and fame, we couldn't help but be in awe. Cebuanos must be so proud because most of the couples who have succeeded hurdles are their fellow Cebuanos.
Here, we have rounded up Cebuano celebrity couples who have continued to inspire us even up to this day.
1. Sarah Geronimo and Matteo Guidicelli
The couple who have proven how powerful love could be. Mr. & Mrs. Guidicelli just recently tied the know in a secret wedding.
Though the parents of Sarah were against Cebuano actor, racer, and entrepreneur, Matteo, both have finally decided to prove their love for each and amidst all the issues and hindrances. Congratulations, AshMatt! We're so happy for you.
2. Annabelle Rama and Eddie Gutierrez
Married since 1980, this lovely couple have proven that not unless you'll give up will you lose your one true love.
According to reports, being married to Eddie Gutierrez was the dream of Cebuana, Annabelle Rama. Well I guess dreaming isn't really that bad after all because they now have 6 handsome and beautiful children.
3. Kim Chiu and Xian Lim
Looking at the roster of ABS-CBN loveteams today, one pair that stands out is Xian Lim and Cebuana Kim Chiu.
This reel to real couple has been dominating the net by storm with their showing of love and affection to the public. I guess we all deserve one who'd show the world what it feels like to love and be loved too, right?
4. Kryz Uy-Young and Slater Young
This SKY (Slater Kryz Young) couple has been known for their travels. Slater, a graduate of PBB and Kryz, a fashion blogger and online influencer are both from Cebu.
They now have their famous SKYPOD, as what they term their humble abode and is expecting their first baby boy. Congratulations, both!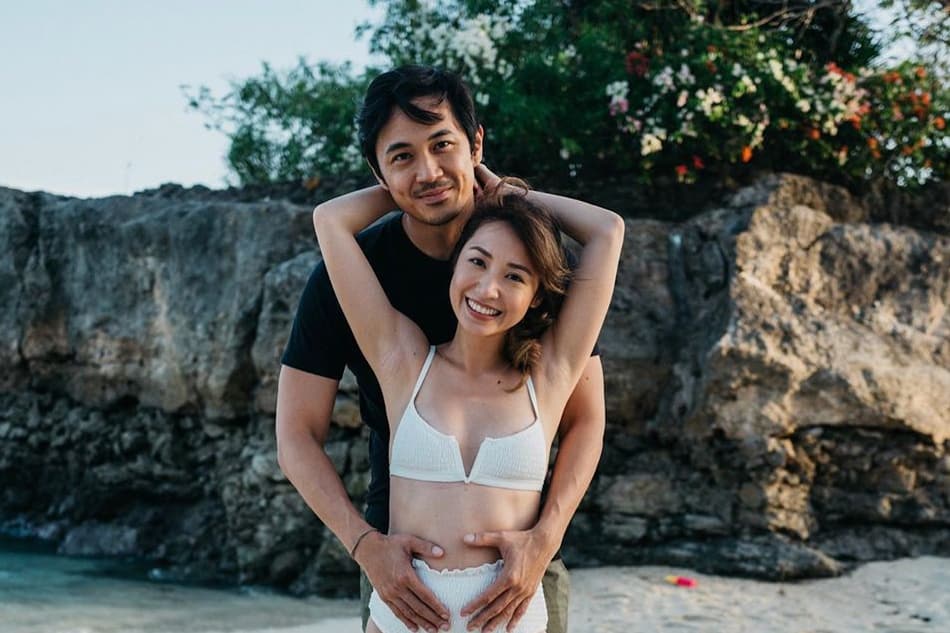 5. Kaye Abad and Paul Jake Castillo
Mr. & Mrs. Paul Jake Castillo have proven that love is always worth taking the risk. Paul Jake, a Cebuano entrepreneur rose to fame after PBB while Kaye is known for her acting prowess.
Both started off as friends and they never thought they'd end up together. Now, they have a wonderful son and we couldn't wait to be witnessing more of their fitness journey photos online.
6. Enrique Gil and Liza Soberano
Cebuano Enrique Gil has been in a long-term with his reel and real-life partner, Liza Soberano. Both have admitted their relationship during an episode in Gandang Gabi Vice.
Liza and Quen have been dominating the internet with their beautiful and handsome faces. According to many, they're both perfect for each other. All that we could ever hope for is for them to grow old together.
7. Isabel Oli and John Prats
After two weddings, Mr. & Mrs. Prats bore their first daughter who has grown to be such a beautiful girl.
Isabel, a beauty queen from Cebu rose to fame with her acting skills while John has been in the showbiz industry since hid childhood. Both have been so consistent in sharing the photos of their beautiful family online and we can't help but feel happy for our fellow Cebuana's newly-built family.
8. JK Labajo and Maureen Wroblewitz
Probably the youngest among all the couples enlisted, but never too young for love. Maureen is the first Filipina to win Asia's Next Top Model while JK Labajo, was one of the talented teens who joined The Voice and was with Camp Kawayan.
Though both kept mum about their relationship until recently, JK and Maureen post photos of each other from time to time and we're even happier to know that they're both German. At least, they share something in common. Well, I guess it's true after all, we all need a Cebuano/a.