Planning to go to Siquijor but worried about possible high rates for your trip? Worry no more because the Ceres Bus Liner company recently added a new route for passengers: the Cebu City-Siquijor-Cebu City route.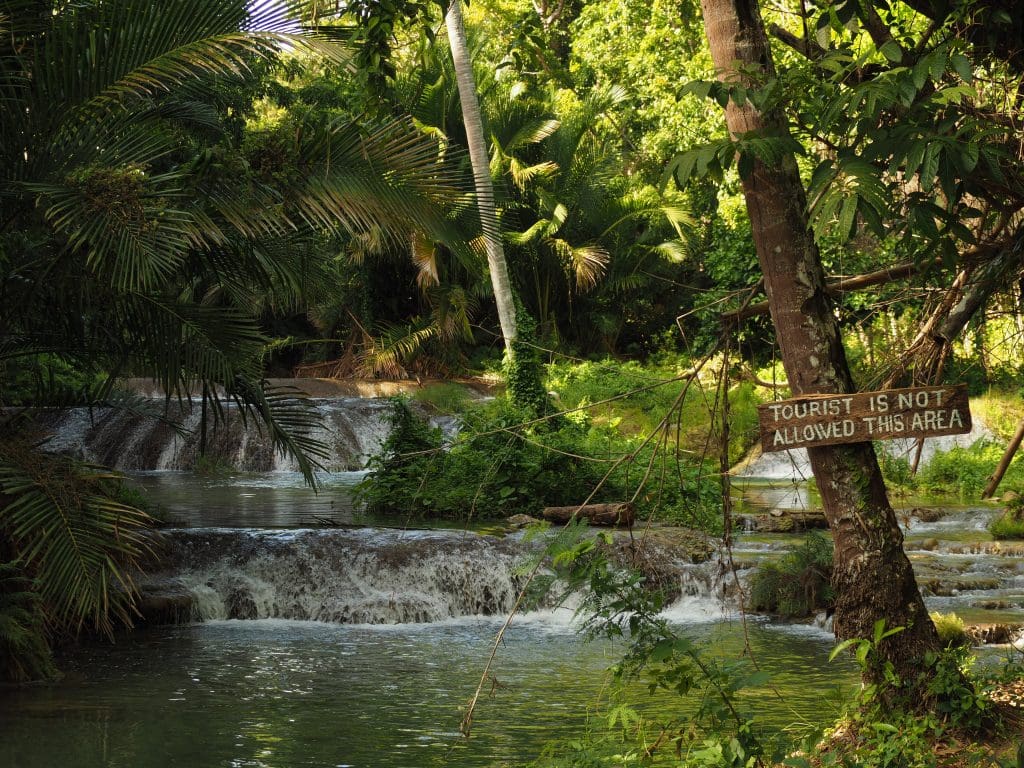 By taking this route, you'll have to travel south of Cebu, then climb aboard a ferry bound to Siquijor. This option will save you money, as it is the most affordable option!
Here are the things you'll need to remember when planning to take the trip:
Suppose you're currently in Cebu City; you may head to the South Bus Terminal and take a bus to Liloan Port. The port is situated at Santander, a province in the southern part of Cebu.
Take note that the bus you'll be boarding must have either "Liloan Port" or "Bato via Oslob" on its signboard, as these buses are only the ones that can take you to the port. Tickets will cost you around ₱400, and the trip may last around five hours.
Once you get to Liloan Port, the bus will climb aboard a ferry bound to Larena, Siquijor. The ferries depart at 2:00 AM every Tuesday, Thursday, and Saturday. The buses will pass through the towns Enrique Villanueva, Maria, Lazi, San Juan, and Siquijor, then back to Larena Port. From there, you can choose where to get off the bus, then take a tricycle to your final destination in Siquijor,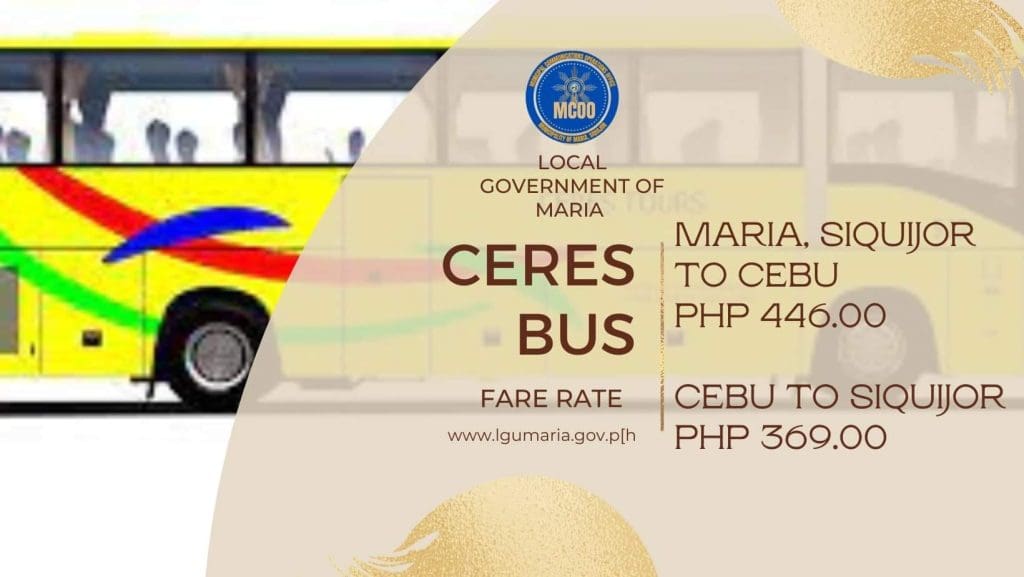 Trip Schedule
Cebu City to Siquijor:

Monday, Wednesday, and Friday at 8:00 PM
Siquijor to Cebu City:

Tuesday, Thursday, and Saturday at 1:00 PM
For your convenience and other passengers, you may book a trip before your planned departure at the Ceres Bus garage located at Rajo, Kinsang-an, Pardo, Cebu.
Bus Fare Rates as of September 1, 2022:
》CEBU – LARENA

Reg.: 321.00
SP/SC : 257.00

》LARENA – CEBU

Reg. 321.00
SP/SC : 257.00

》CEBU – TALINTING

Reg.: 347.00
SC/SP : 278.00

》TALINTING – CEBU

Reg. : 460.00
SP/SC 369.00

》CEBU – MARIA
》MARIA – CEBU
》 CEBU – LAZI

Reg.: 413.00
SP/SC: 331.00

》 LAZI – CEBU
》CEBU – SAN JUAN

Reg. : 438.00
SP/SC: 350.00

》LAZI – CEBU
》CEBU – SIQUIJOR

Reg.: 466.00
SP/SC: 370.00

》SIQUIJOR – CEBU