Eager to dance your way through the beat of the drums and shout your loudest "Pit Senyor" this coming Sinulog? I'm sure you are, along with others who are heavily anticipating the event too! With the event haled since the pandemic started, many people have come to look forward to the return of the loud and lively celebration of Sinulog in the streets of Cebu.
However, many preparations are still being laid out for the event this coming January. With many people holding their horses and counting the days until the event comes, Sinulog 2022 is sure to be one big and great event after two years of interruption.
THE COMEBACK WE'VE ALL BEEN WAITING FOR
The Basilica Minore del Santo Nino de Cebu has finally declared that in January, all events related to the Feast of the Santo Niño would resume after being postponed for two years due to the pandemic. As announced in a press statement from the Augustinian Friars, the fiesta events will return "after two years of hiatus from all public religious activities."
Devotees will now have the opportunity to participate in the joyful and majestic Sinulog Festival in honor of Senor Santo Nino. This has been further confirmed after a thorough discussion with health experts on the safety of the anticipated huge number of guests, with the assistance of the local government.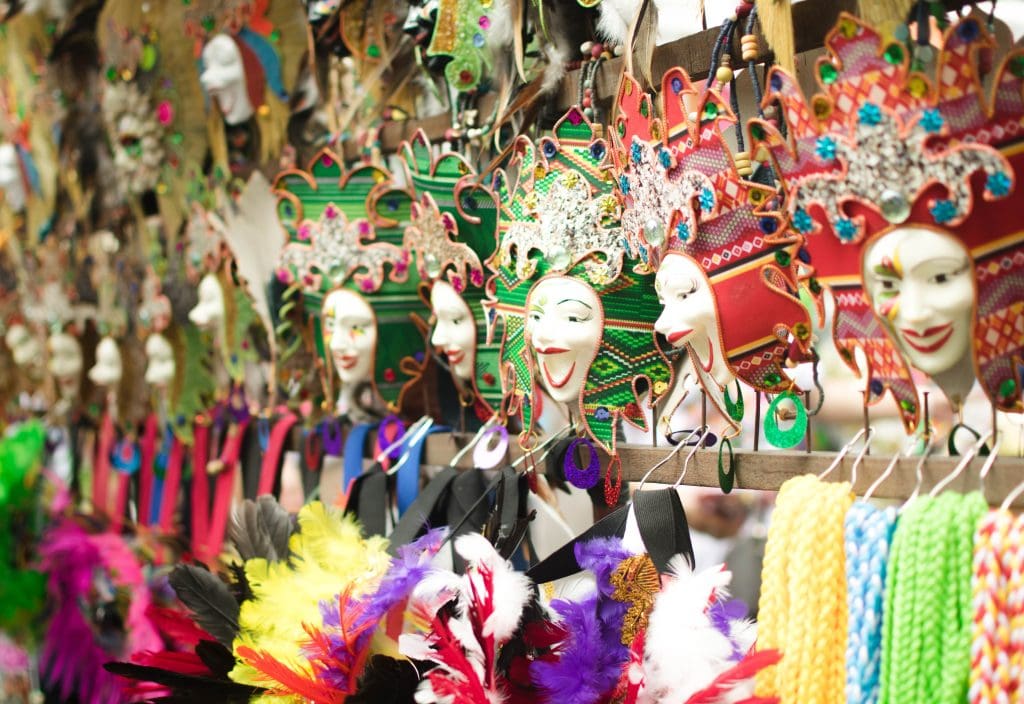 For the upcoming celebration, the theme will be "Santo. Niño: Our Source of Peace in the Walk of Faith." In light of this, devotees are encouraged to reflect on Jesus' journey by imitating His behavior and to support the effort to spread the gospel. Additionally, they are encouraged to strictly adhere to health precautions while celebrating.
WHAT TO EXPECT AND ANTICIPATE
It has been announced that the activities for the Sinulog 2023 will take place at the South Road Properties (SRP), according to Cebu City Mayor Michael Rama. He announced this as he gave his report of accomplishments for his first 100 days in office during a ceremony held at Plaza Sugbo.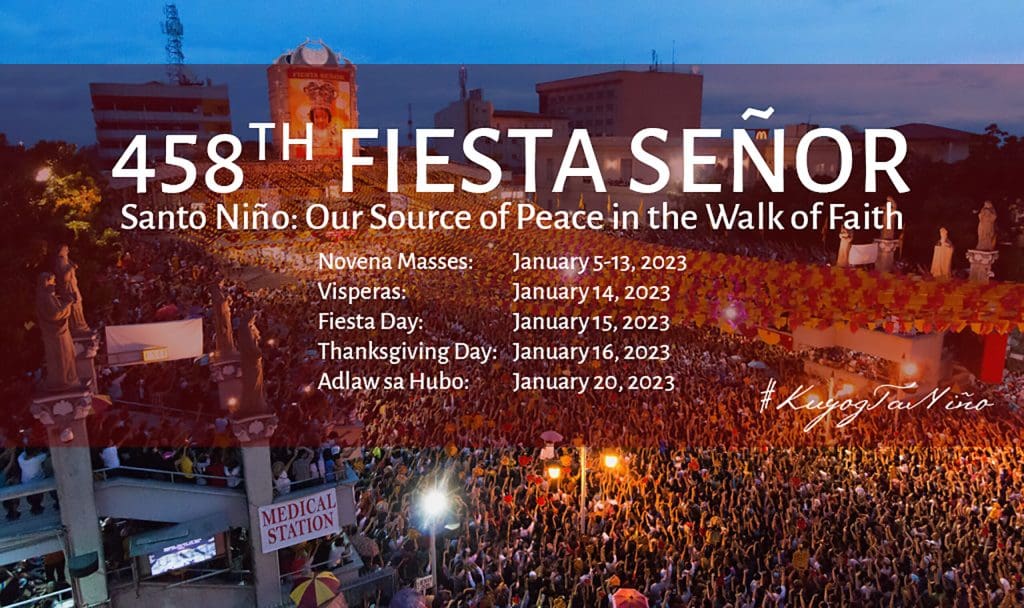 The flow of the activities for the festival has also been laid down already as early as now. According to the latest announcement, the following will be the schedule of events for the Fiesta Señor 2023:
January 5, 2023, 4 am

Opening Salvo (Walk with Jesus)

January 5-14, 2023
January 13, 2023

Walk with Mary (4 am)

Traslacion to Mandaue City

January 14, 2023

Traslacion to Lapu-lapu City

Fluvial ProcessionReenactment

Solemn Foot Procession

January 15, 2023
January 20, 2023