From the 11 thousand netizens signatures through online petitions made to save the trees in Carcar, the whole city itself has now been declared as a heritage zone.
President Rodrigo Duterte has signed into law Republic Act 11644 declaring the City of Carcar a heritage zone also known as the "Carcar City Heritage Zone Act", last Jan. 14, 2022.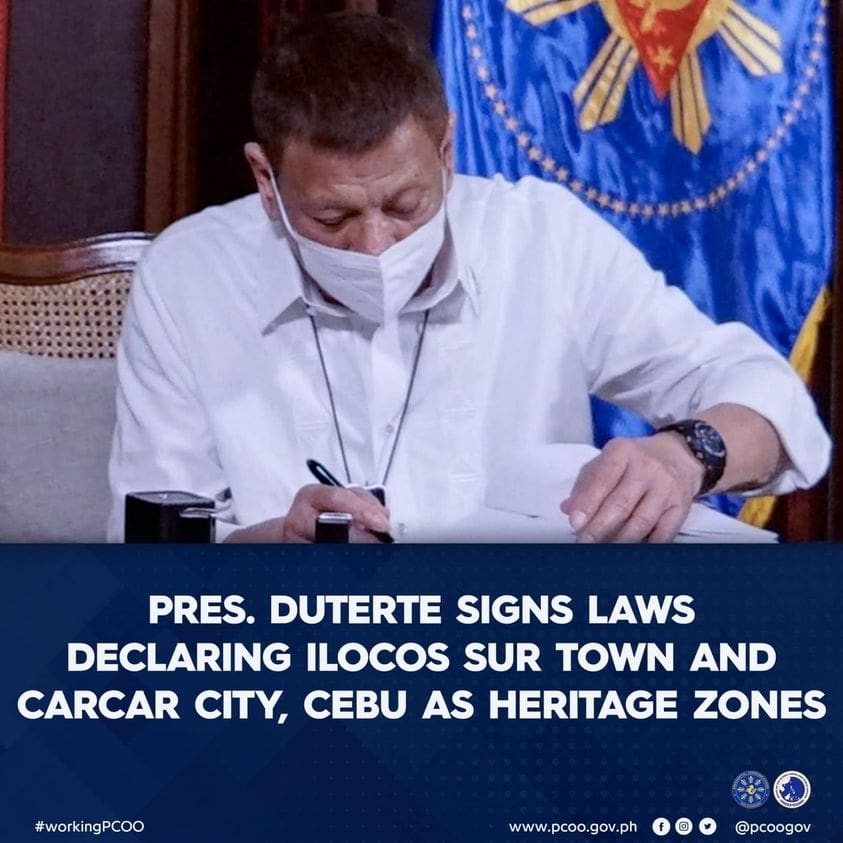 "Towards this end, the promotion and preservation of the cultural and historical landmarks that highlight the uniqueness and beauty of Carcar City, including all century-old architecturally significant and historic houses thereat, shall be pursued in the development and management of its tourism industry, cultural heritage, and resources."-RA11644 read
What does it mean for Carcar?
Implementation of this law will be in coordination with the Department of Tourism (DOT), the provincial government of Cebu, the city government of Carcar, the National Commission for Culture and the Arts (NCCA) and its affiliated cultural agencies, the Department of Environment and Natural Resources (DENR), and other concerned agencies of the government.
It is recognized that the Constitution "mandates the State to conserve, develop, promote, and popularize the nation's historical and cultural heritage and resources, as well as its artistic creations.
All the country's artistic and historic wealth "constitute the cultural treasures of the nation and shall be protected by the State, which may regulate its disposition."
Carcar City will be accorded priority development by the Department of Tourism (DOT) subject to the rules and regulations governing the conservation and preservation of heritage zones.
Conservation and restoration works will The NCCA will strictly adhere to the accepted international standards of conservation (Section 15 of RA 10066 or the National Cultural Heritage Act)
Responsible government agencies will disseminate the necessary rules and regulations for the effective implementation of this law.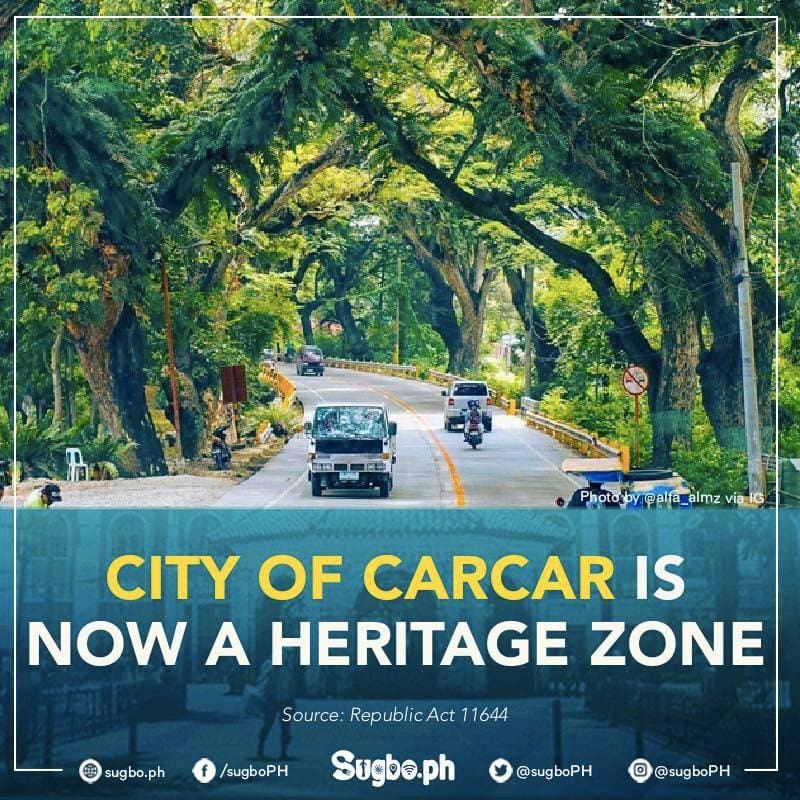 Carcar truly is a cultural treasure which makes this a win for all Cebuanos as it will be more protected and conserved.