July is the month that you will finally have your first date with your crush. Claim it, believe it and start making plans for it because it will be happening.
Now, the search for the perfect first date may be mind boggling but worry not as all the top first date activities are just within SM Seaside.
Here are the top 3 things to do on a first date to make it a successful one.
1. Good old Movie Date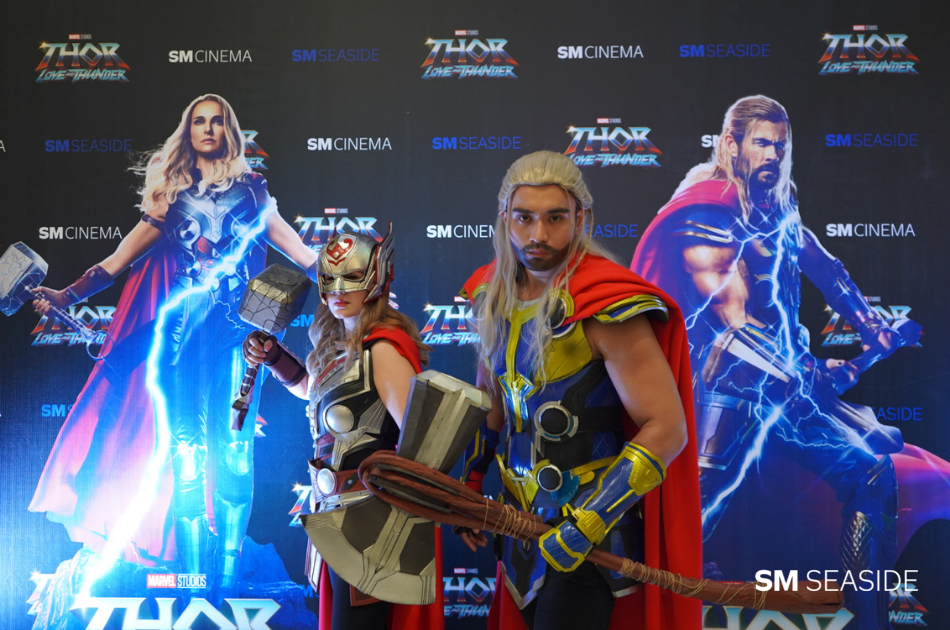 Probably will always be the first one in the date book, a movie date will never fail you. The intimacy while not so obvious is a good way to get you closer. May it be romance, comedy or an action movie, you'll have plenty to choose from.
Another great choice though is the recent Marvel Studios' 𝗧𝗵𝗼𝗿 𝗟𝗼𝘃𝗲 𝗮𝗻𝗱 𝗧𝗵𝘂𝗻𝗱𝗲𝗿. Seeing that on the big screen in SM Seaside Cinema and Director's Club will make for an epic opportunity to laugh with your dates on the jokes and be in awe of the effects. A great conversation starter so get your tickets now.
Other Information
Direct Link: https://bit.ly/ThorLoveAndThunderAtSMCinema
🌐Website: www.smcinema.com
📱SM Cinema App
👉Proceed to our ticket booths now!
For private screening, e-mail at [email protected] or call 8470-2222. Also, you may log on to this link bit.ly/HostYourOwnPrivateScreening_SMCinema
2. Skate into love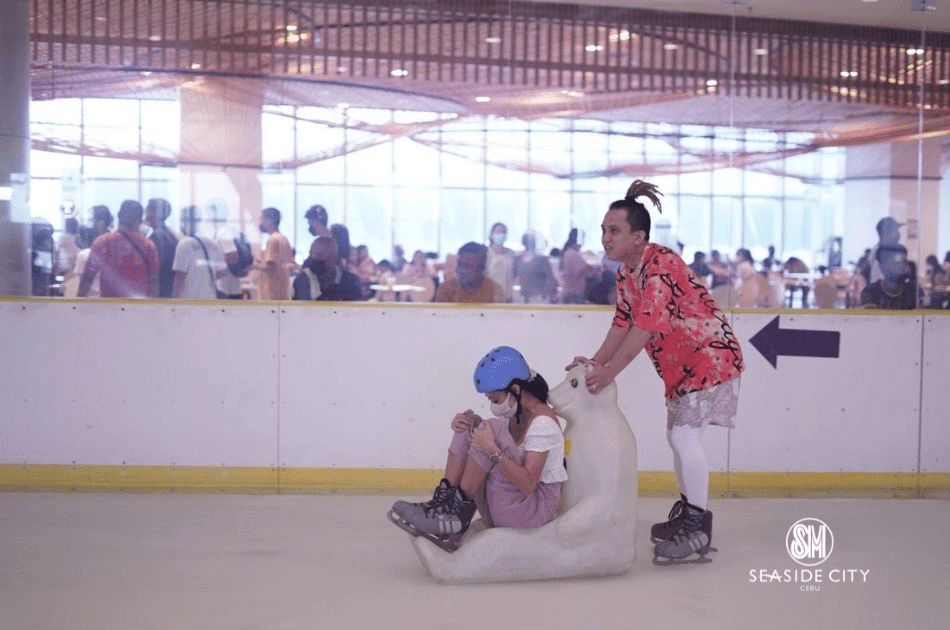 Now, if you want some up close and personal and a very productive activity then ice skating is your go to date. And the only ice-skating rink in the Visayas & Mindanao can be found in SM Seaside. Grab the opportunity as they have newly reopened to public.
Ice skating with a date is fun, cute and romantic at the same time. You can hold hands, skate at the same pace or just drag the other one and fall together and pick each other up from time to time. With this, you can have lots of things to talk about to avoid any awkward moments.
Other Information
One can avail of a 2-hour pass for only P300, or a Day Pass Admission for P450.
To those skating for the first time, you may rent out a Polar Bear that you can push around, with rental fee of P100 per hour. An ice-skating assist coach is also available for P150 for 30 minutes.
Those who need to leave their belongings may avail of a locker for only P50.
3. Coffee Date but make it extra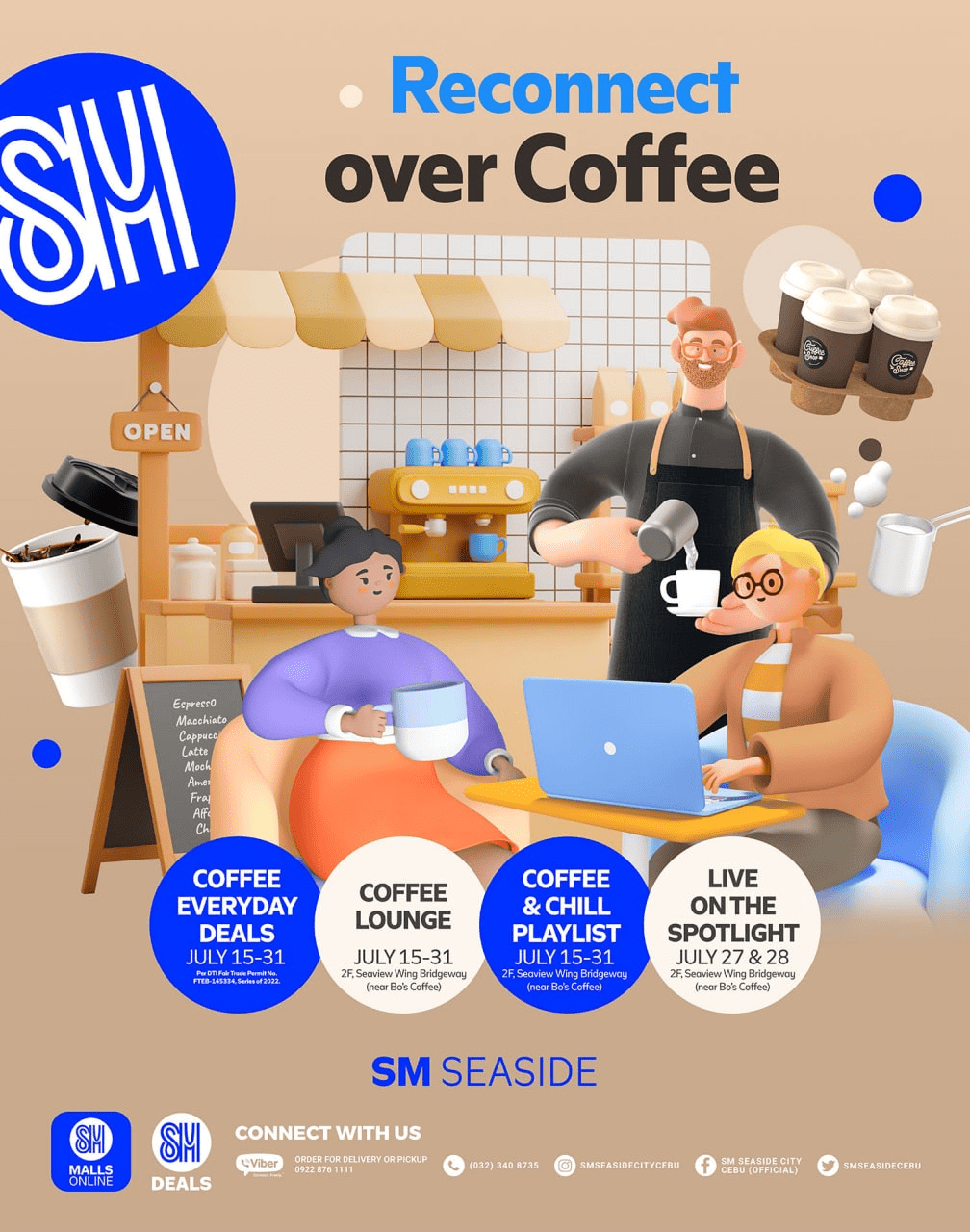 Coffee dates are the most popular these days. It can be a great first date and start for getting to know each other and the vibe check but it is also the best end to a whole day date you've planned.
You can just relax and talk comfortably about anything and everything with that person. And if you are both coffee lovers then you can get caffeinated to your hearts content with #CoffeeFestAtSM this July 15 to 31 as they offer you with a wide array of coffee selections to satisfy your coffee fix. They also have other activities you can enjoy at Second Level, Seaview Wing Bridgeway and explore with your date while sipping your favorite beverage.
4. Bowling Competition
Who says that a date can't be a competition or to make it more fun, a group date?
Engaging in an all fun game of bowling can get your competitive spirits high up and have some memorable moments for that date for sure. Plus, you get to know each other in a different situation or a different light so to say.
You can also invite your friends to join you as they can to make it more lively and get rid of any awkwardness for good. We all know our friends won't behave so brace yourself as it will be a loud, fun and super competitive date.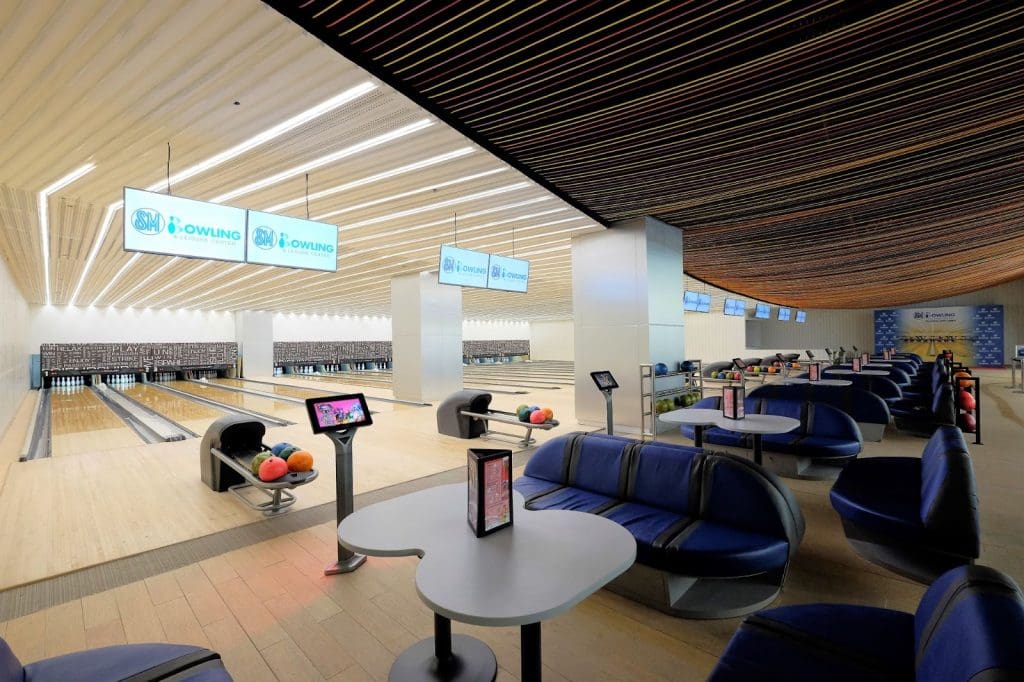 BOWLING | 3L, CITY WING | SM SEASIDE
5. Ride a bike kind of date
Now, if you want to impress your date on a not so cliche date idea then you are welcome. These bikes and electric scooters for rent from Bike-My-Way will definitely up your date game as you get to bike around the mall and have just the safest joy ride.
It is also a great way to save time and energy all while having fun.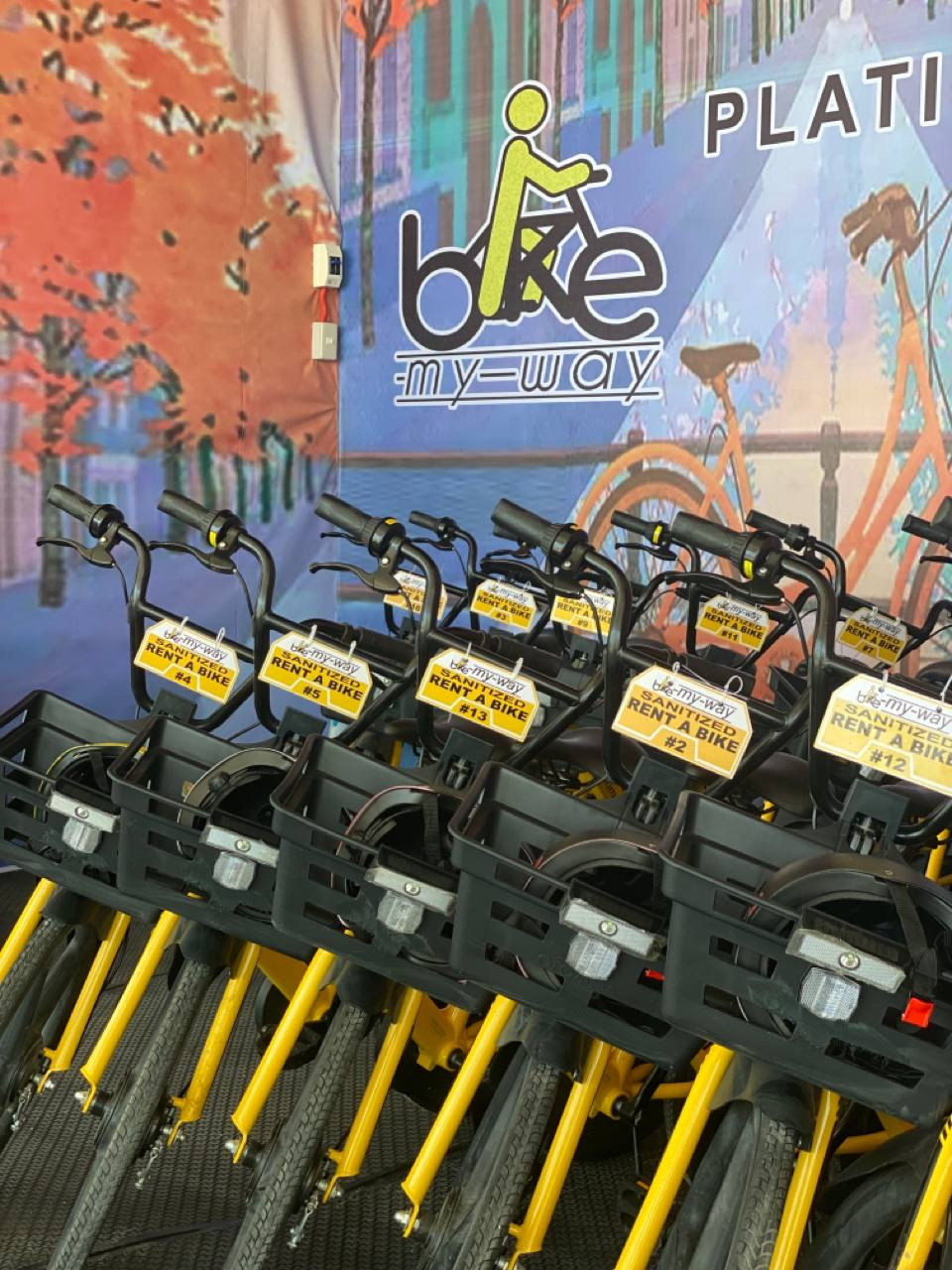 BIKE-MY-WAY | 3L, THE SKY PARK | SM SEASIDE
From watching a movie to ice skating, coffee, bowling and biking, these five will definitely make for that successful first date. Now what are you waiting for? Ask the person that you like now and bring them to SM Seaside. Don't worry if you really don't have a date, you can go on a self-date, a friends date and a family date with all these three also!
HOW TO GET TO SM SEASIDE?
Exact Location: SM Seaside City Cebu in South Road Properties (SRP), Cebu City.
BY MYBUS: You can take a FREE MyBus ride from/to BDO Fuente Osmena from 8:20 am to 10:00pm. You can also ride any MyBus from SM City Cebu, Talisay, Mandaue City, Parkmall, and any Cibus to get to and from SM Seaside Drop-off point is at the City Wing Entrance.
BY GrabCar: Get P50 OFF on your GrabCar protect ride to and from SM Seaside by using the promo code: SMSEASIDE50