They say that dogs are man's best friend, and that is the case in a heartwarming story about how one cop proved that adage to be true: by saving a five-year old Labrador trapped in a building on fire last January 24 in Barangay Liloan, Santander.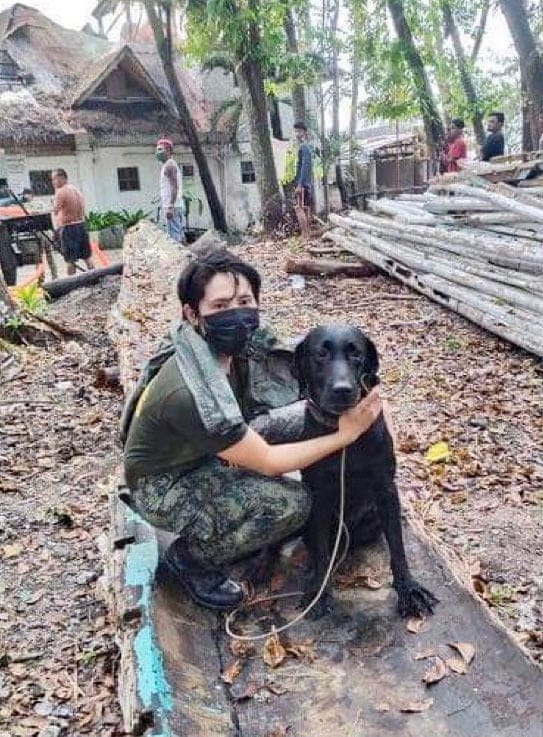 Patrolwoman Mona Lee Saludar of the Santander Police Station did not waste time to hesitate to rescue Daebak, a five-year-old black Labrador whose home was hit by a fire Monday afternoon. According to Saludar, Deabak was hiding under the table near the kitchen. The poor dog was left inside the burning house scared and confused.
"Ingon ko sa akong mga kauban nga akong sudlon ang iro. Giingnan ko nila nga dili na lang kay hapit na mahugno ang second floor pero di gyud nako makaya nga ako lang syang pasagdaan," she narrated.
The black Labrador Retriever named Deabak is one of the three dogs of resort owners Sim Sunbo and Han Eun Kyeung, both Korean nationals. Both were out of town when the unfortunate fire happened.
According to the caretaker, the fire started in their room on the second floor where their two small dogs, a poodle, and a shih tzu, were staying. When the caretaker noticed a thick smoke from the room, they opened the door and the two small dogs ran downstairs and got out of the building.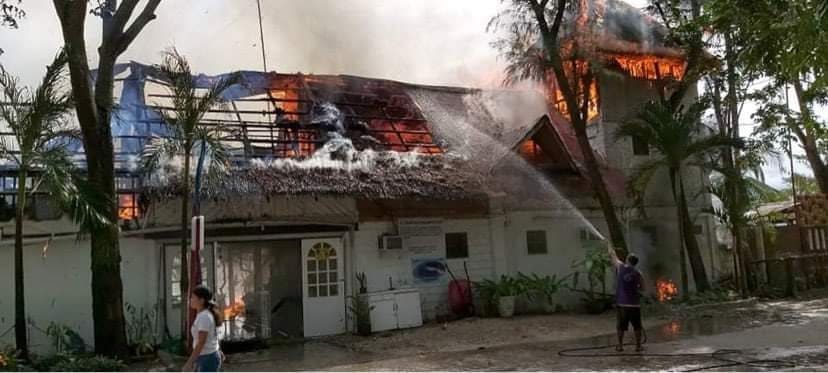 Around 2 PM, the Santander Police Station received a call about the fire where upon arrival, the fire was already out of control due to the second floor being made of light materials.
Locals mentioned that there was no one left inside the establishment, except Deabak the dog. Upon knowing, Saludar immediately volunteered to risk retrieving the poor dog. Ultimately, Saludar went in where the responding firemen wet her clothes to cushion the effect of the heat inside the burning building.
"Ako gigunitan iyang collar. Ni-resist sya at first. Di sya mobarug. Ako gigakos, gihapuhap unya akong gistorayahan nga mogawas lang mi aron maluwas sya. Mao to, nikuyog na sya nako," Saludar added.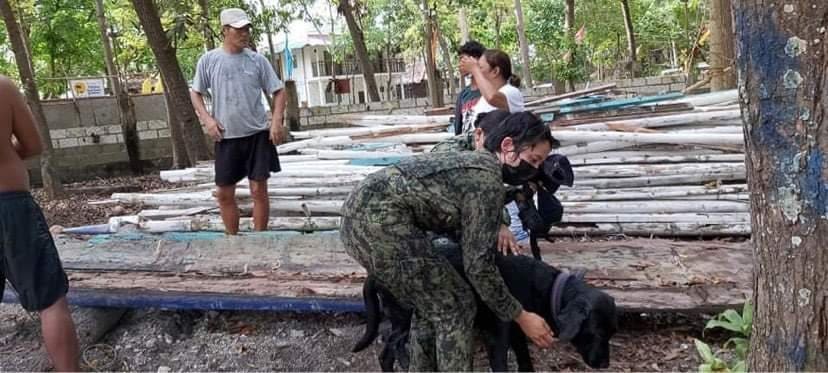 Saludar successfully retrieved Daebak, where Daebak was given water afterwards and then reunited to its Korean owners around 5 PM, together with the other two small dogs.
The cause of the fire is yet to be determined, with an estimated damages totaling to P1.5 million.
Saludar, 26, joined the police service in 2018 and after finishing her training in 2019, where she was assigned to the Police Regional Office 7 and in March 2021, she was reassigned to Santander Police Station. Saludar herself and her family are fond of dogs, where growing up, stray Aspins or 'asong pinoy' are taken care of by their family.