Sometimes, we love cheesecakes too much that it becomes hard to choose which one to eat. Who doesn't love cheesecakes?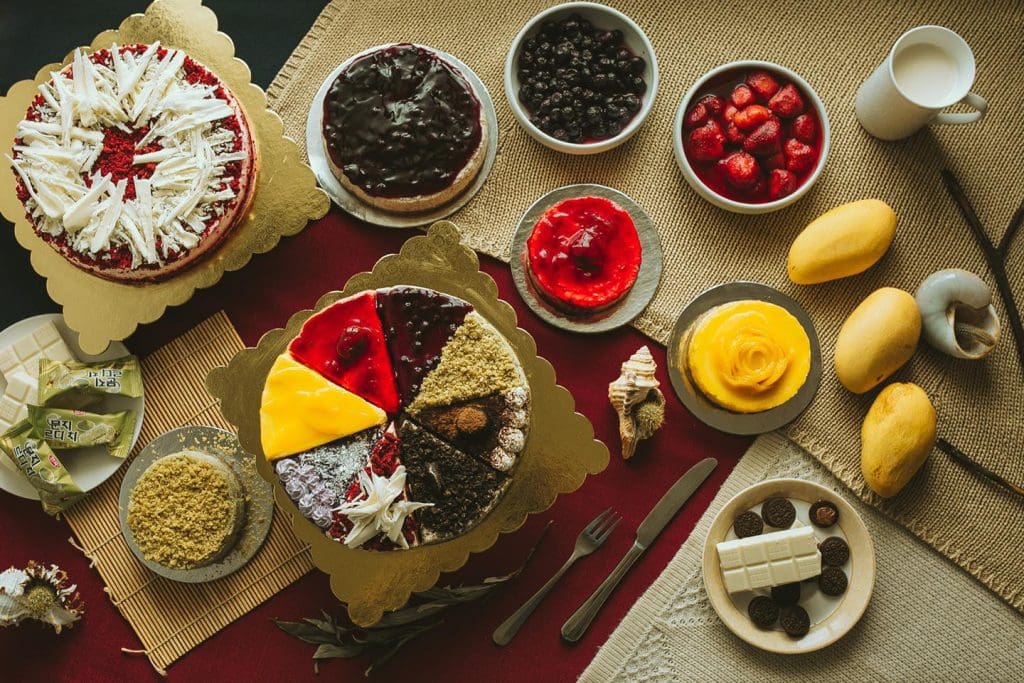 There are plenty to choose from, like New York Cheesecake, Blueberry, Red Velvet, and more. If your tooth is craving for a bite of cheesecake but it is unsure what to pick, head to Cheezken located at Cebu's SM City!
Cheezken is the pioneer for affordable assorted cheesecakes in Cebu. They even got recognized by the watchful eyes of Rappler! Clearly, the chef behind the cheesecakes has a brilliant mind and vision, and he is no other than Kenosis Leo Gadapan.
According to his interview with Rappler, this booming business started as a hobby while prepping for school. It was supposedly his ex's favorite dessert, but now that past sweet romance became a sweet surprise for the Cebuano cheesecake lovers.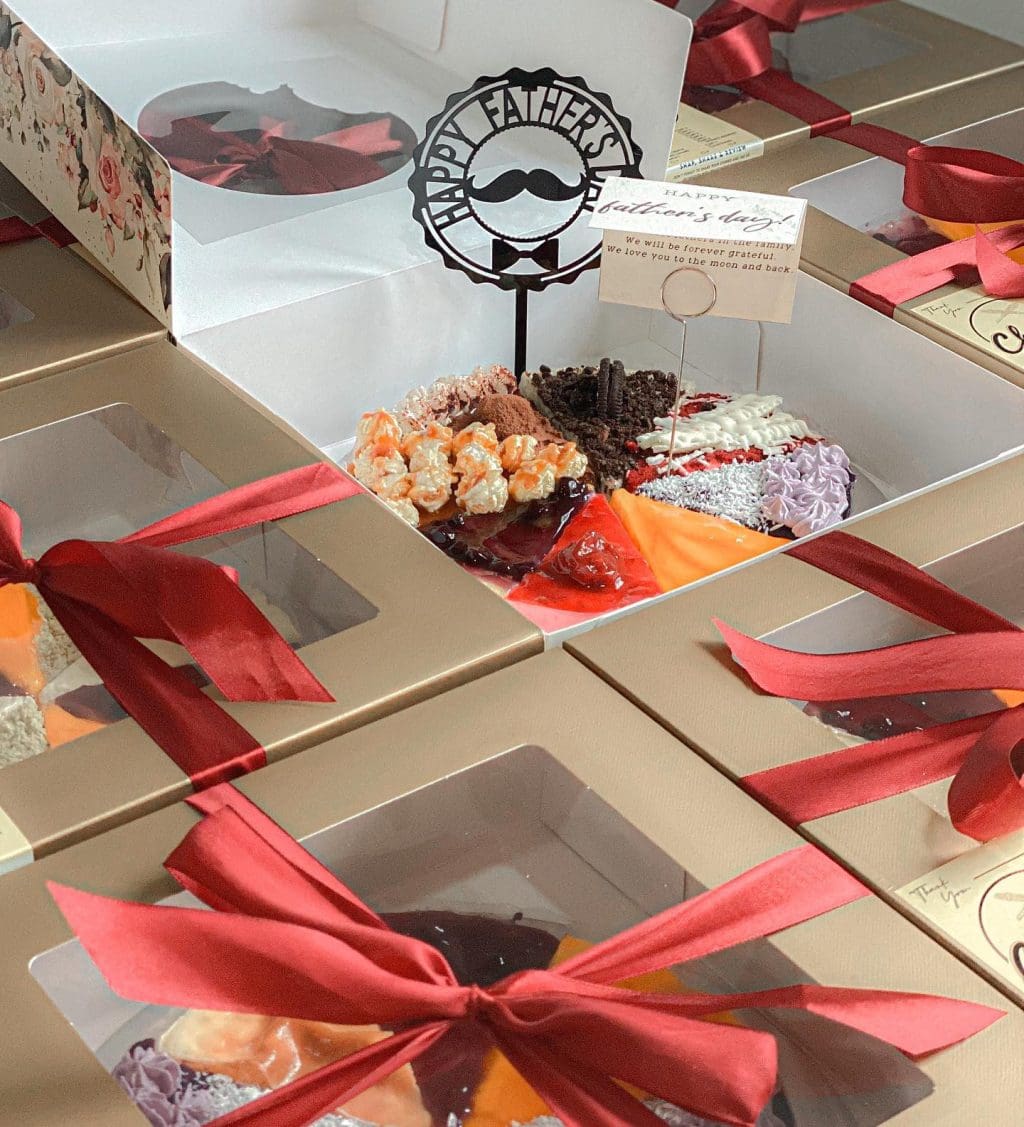 He made it for her, but then started selling it to friends and family. Eventually, many people were offering him money just to get a taste from his creations.
Even amidst the struggles of the pandemic, his business kept going strong, proving that his cheesecakes can even make the tasteless taste some sweet goodness.
Cheezken offers delivery and if your cheesecake is for a special occasion like a birthday, they can accommodate your wishes. Indeed, Cheezken is one of Cebu's finest gems in terms of pastries.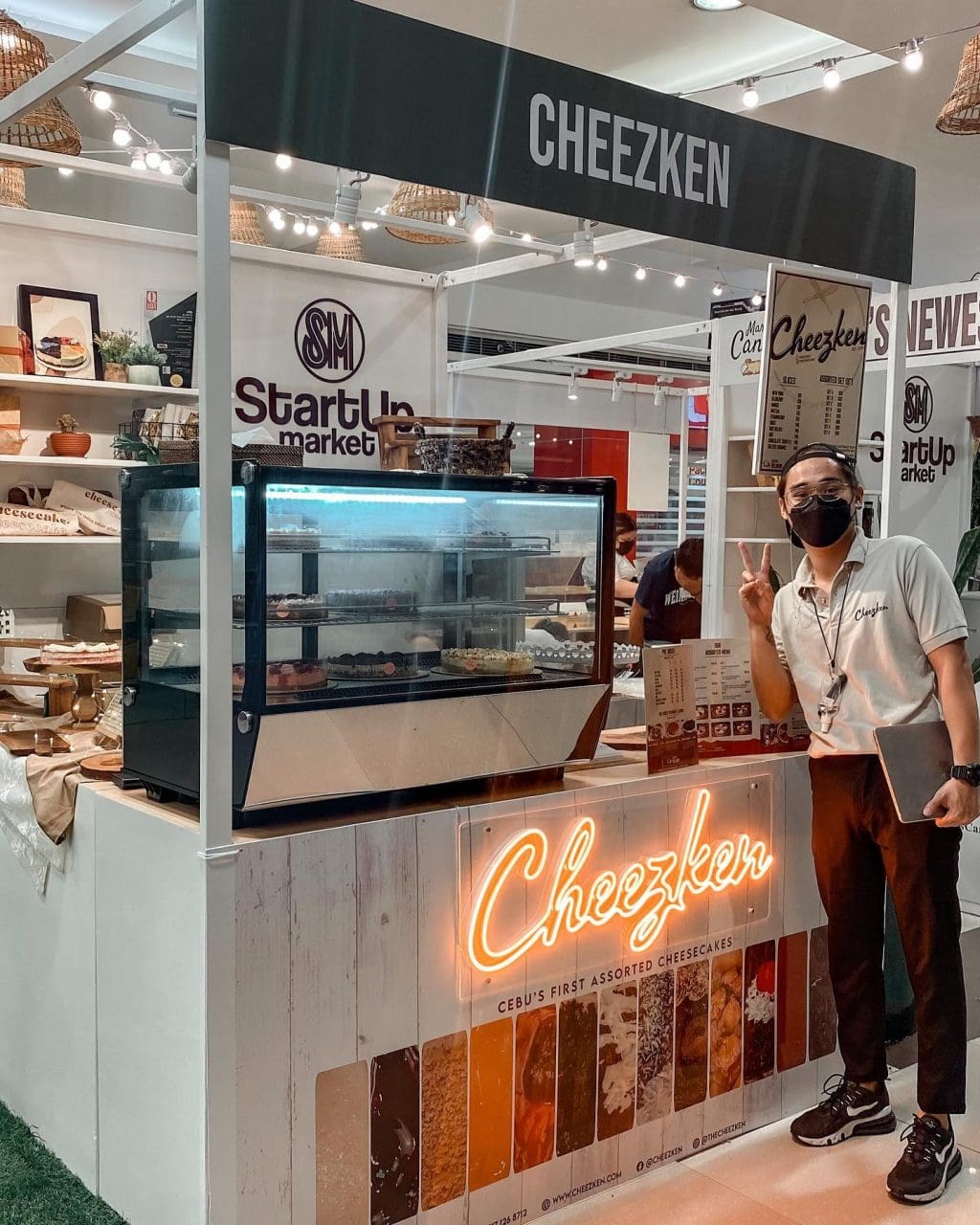 RATES & OTHER INFORMATION
Best Sellers and Recommendations:
Assorted Set A: Matcha, Mango, Blueberry, New York
Assorted Set D: Red Velvet, Mango, Blueberry, New York
Assorted Set G: Matcha, Ube, Blueberry, Mango, Red Velvet, Strawberry, Chocolate Truffle, Oreo
Brownie Cheesecake
Leche Flan Cheesecake
Menu: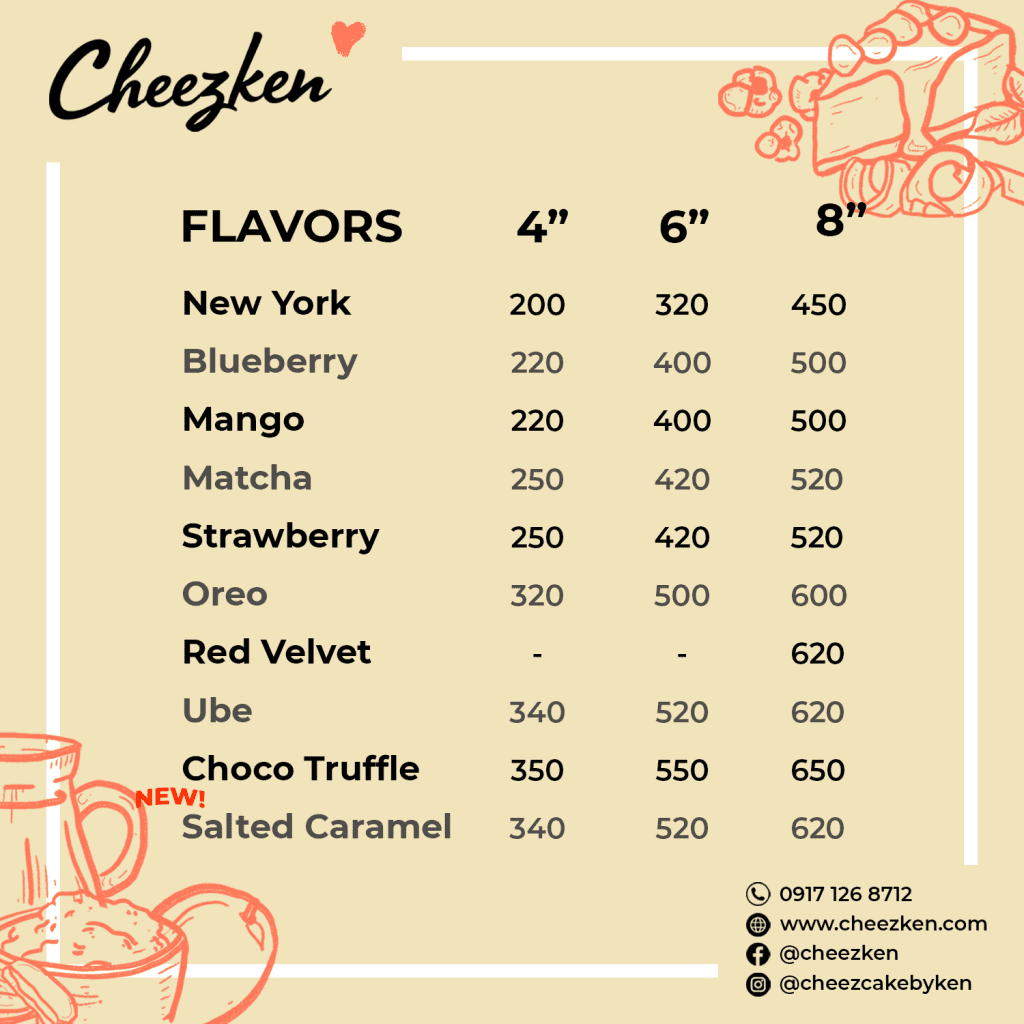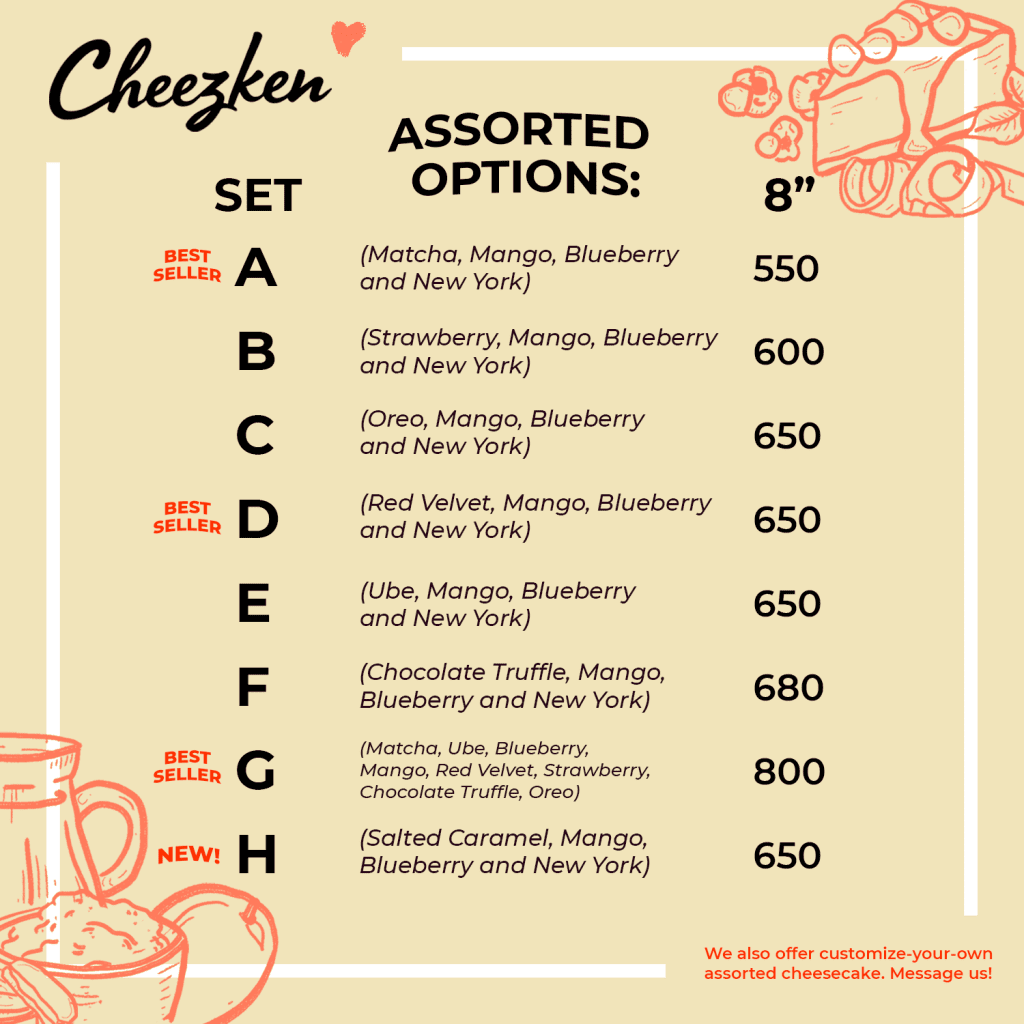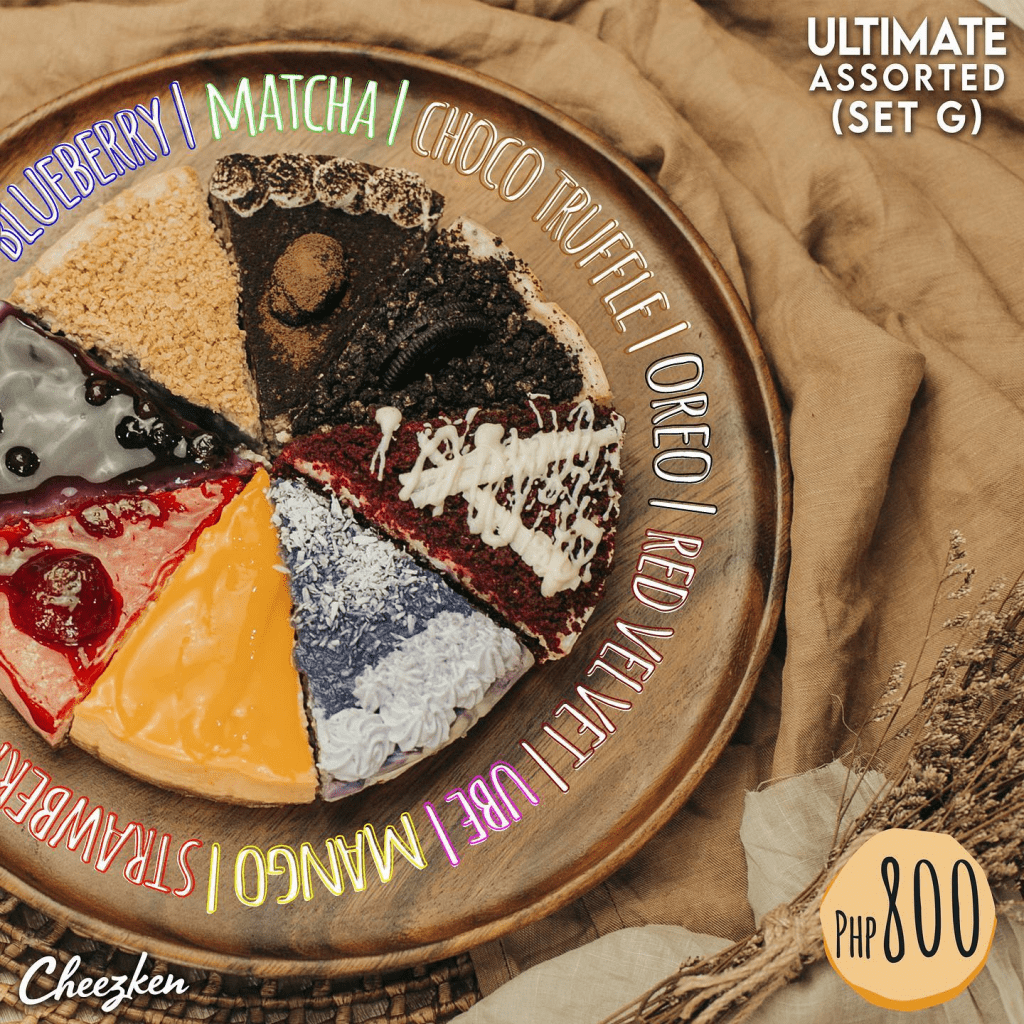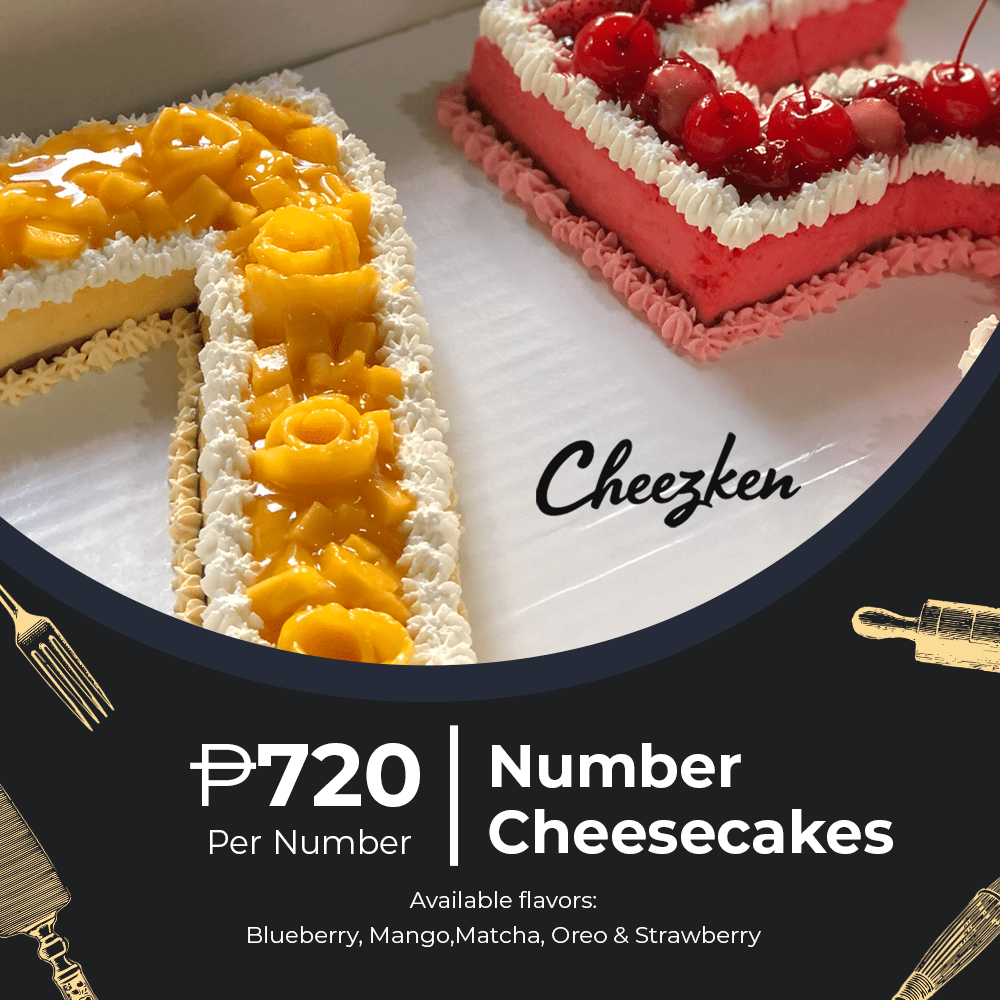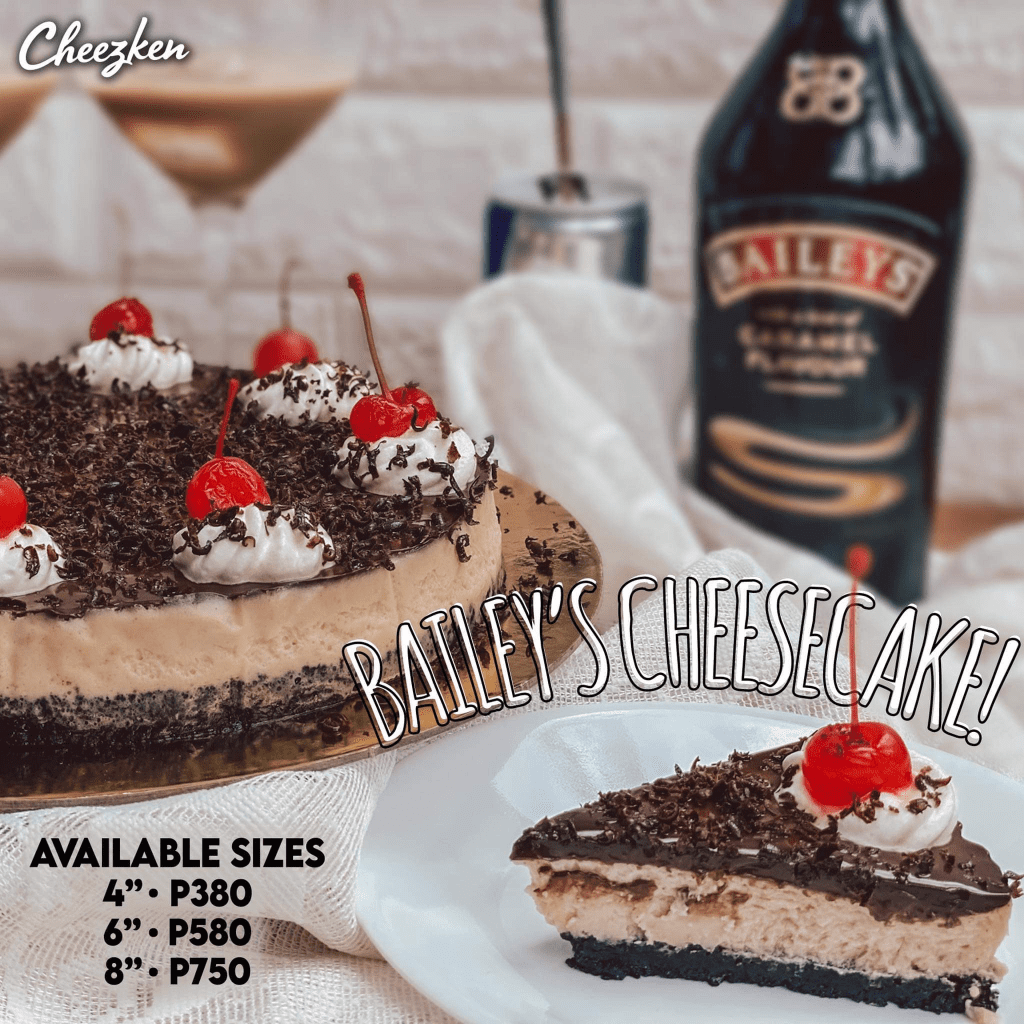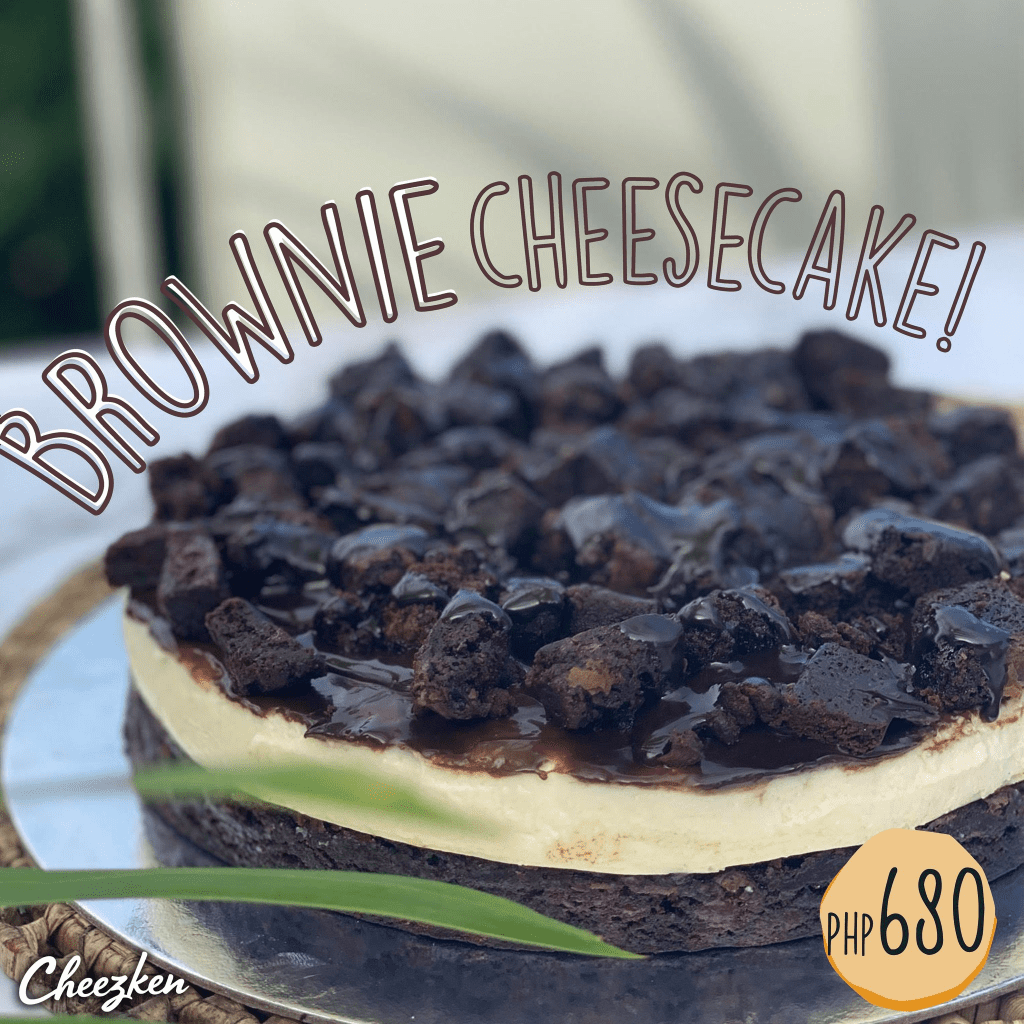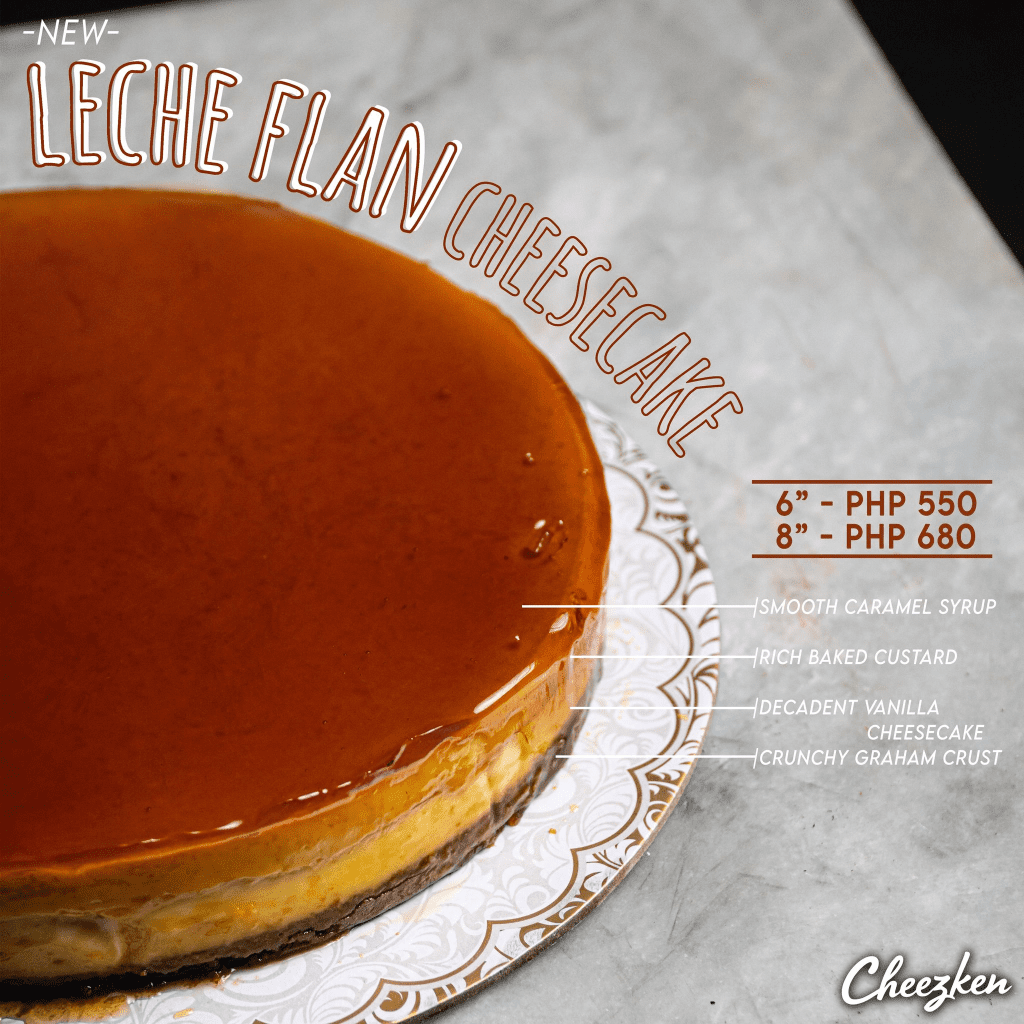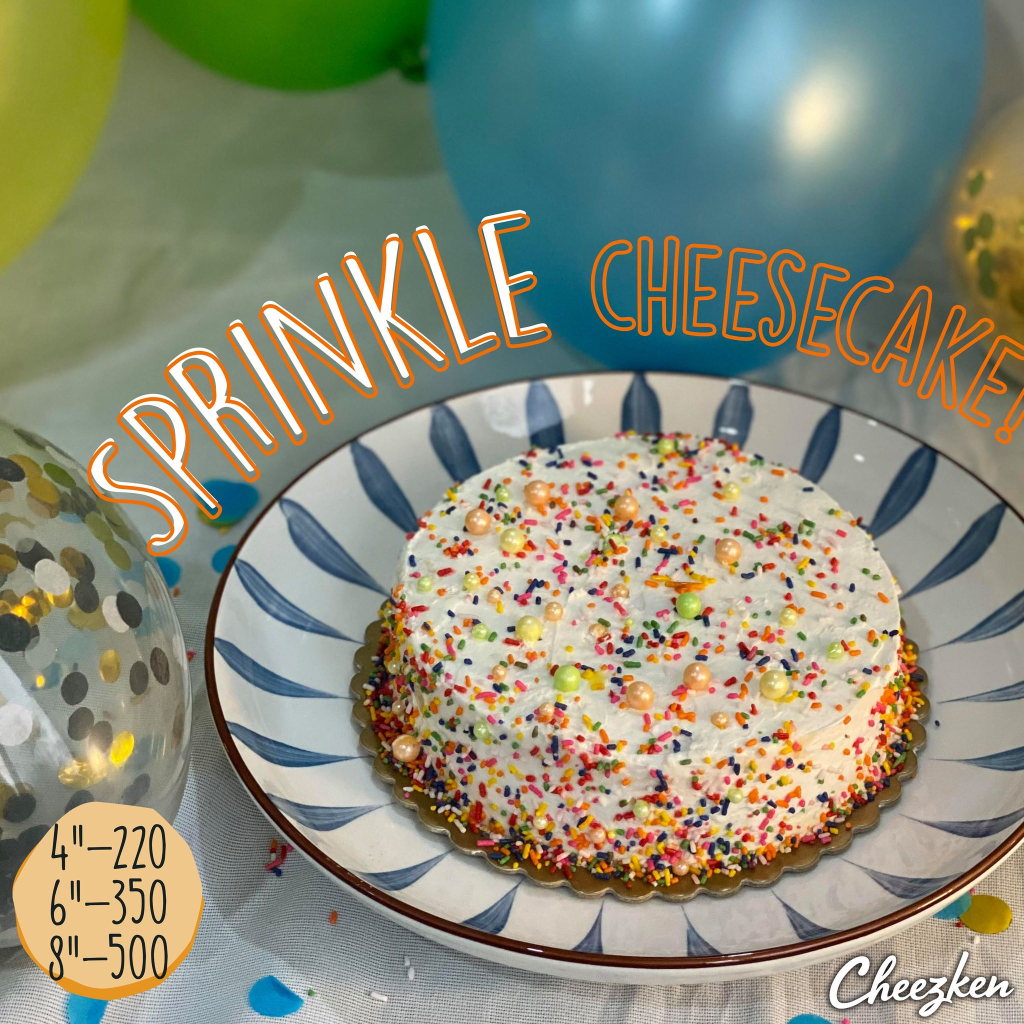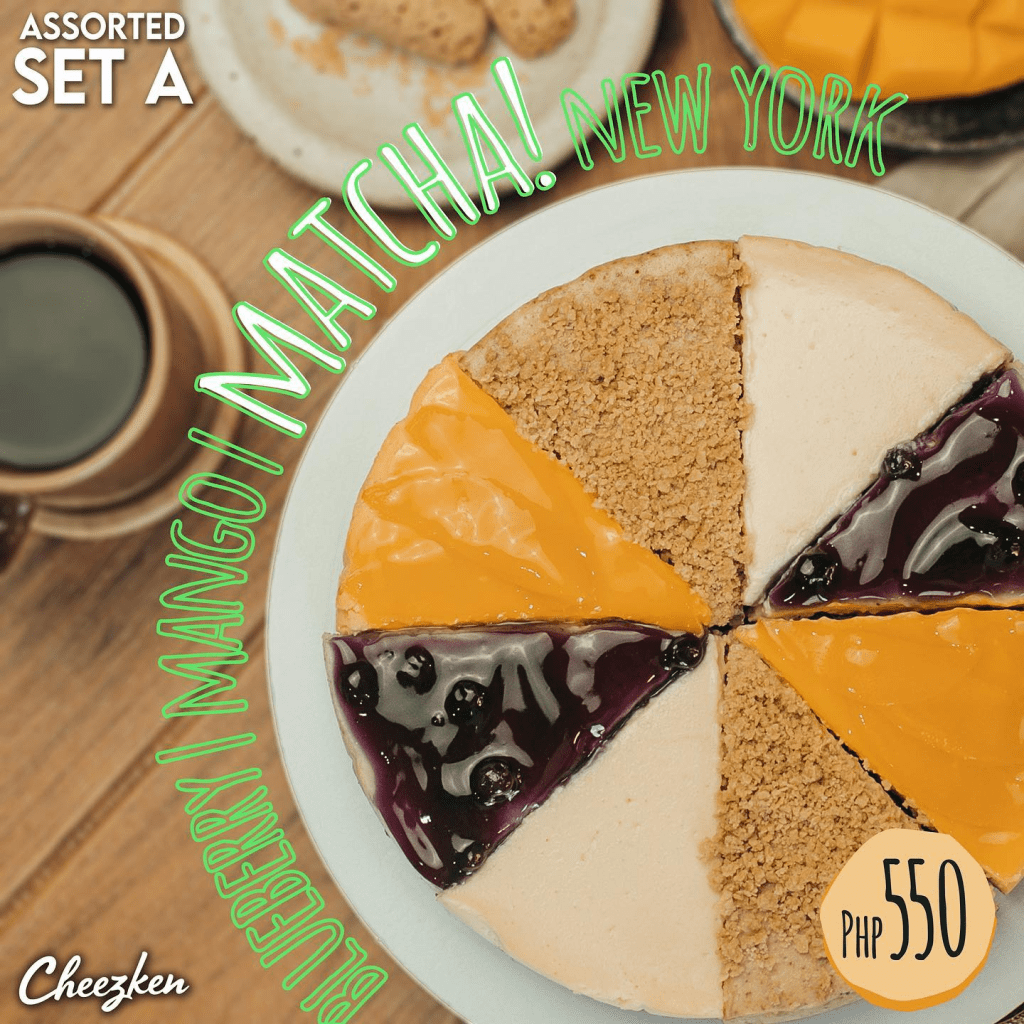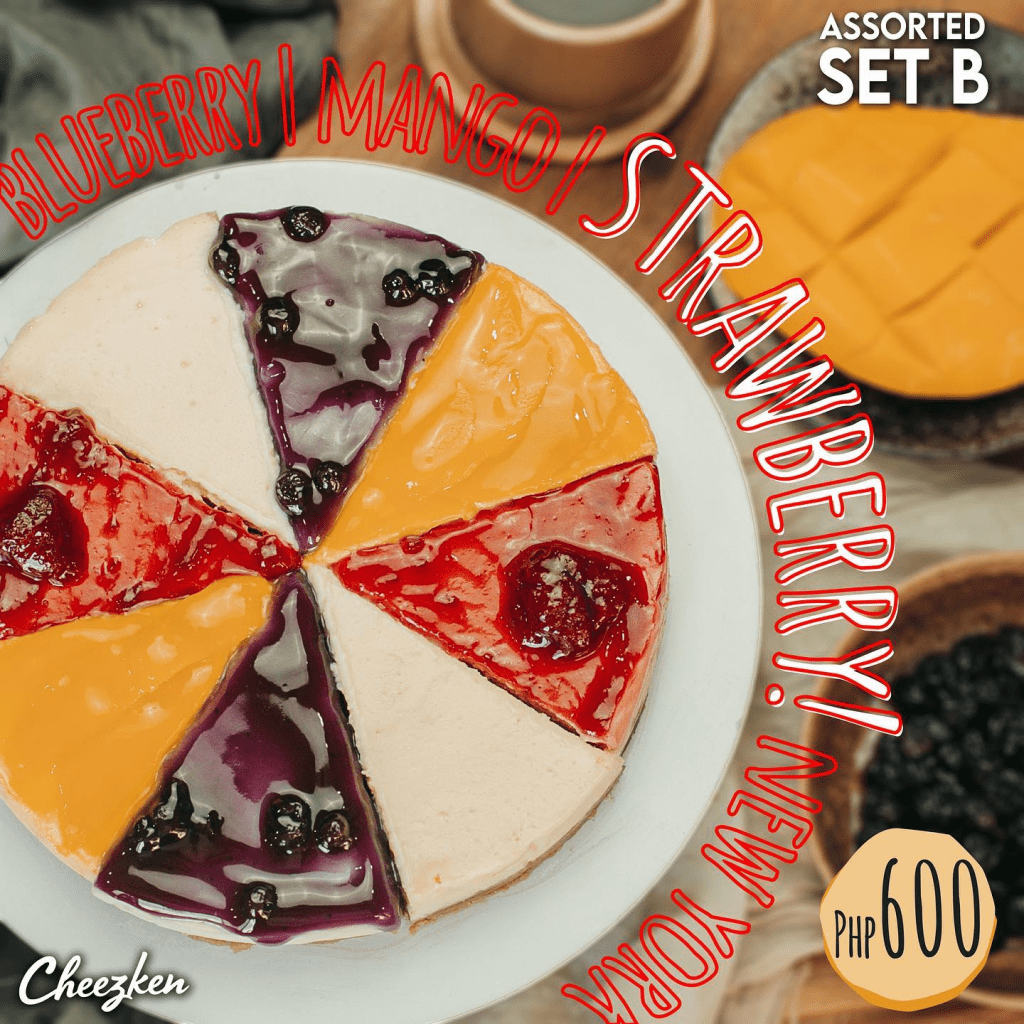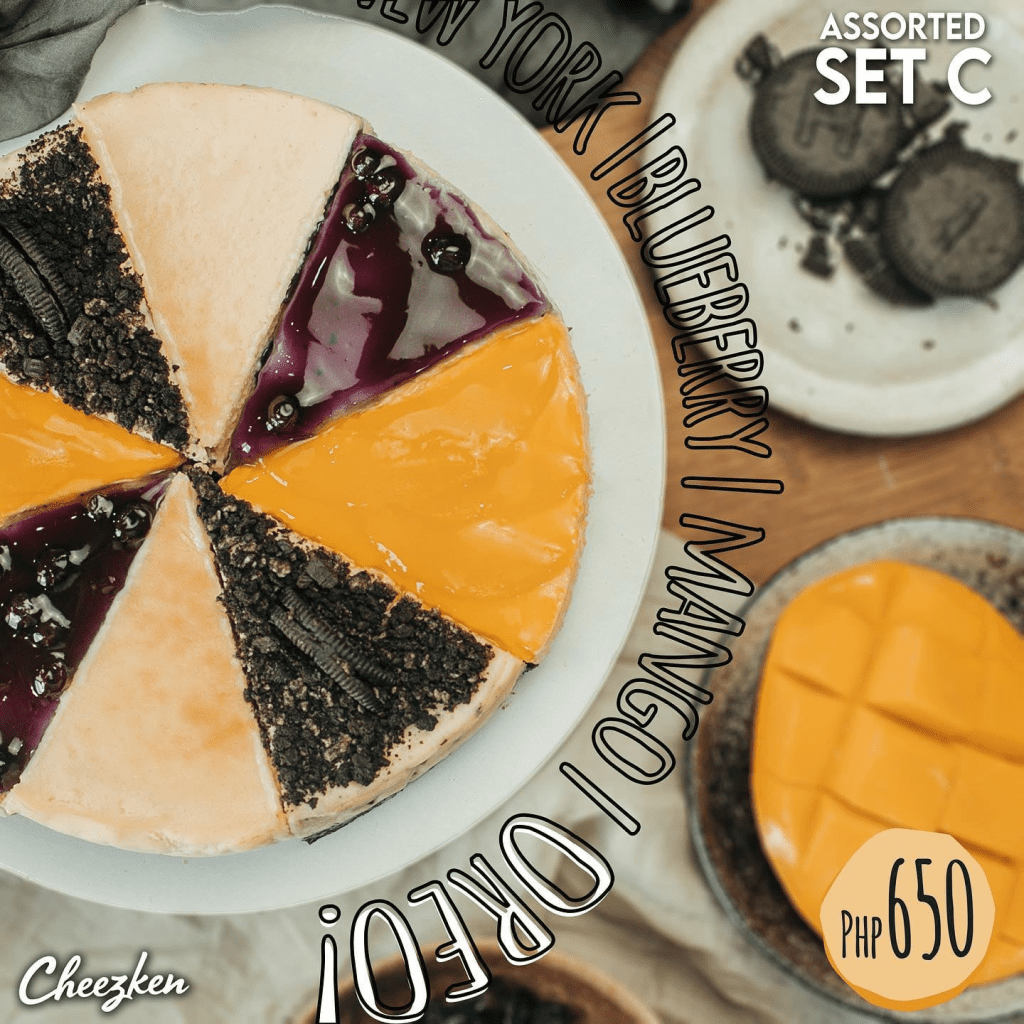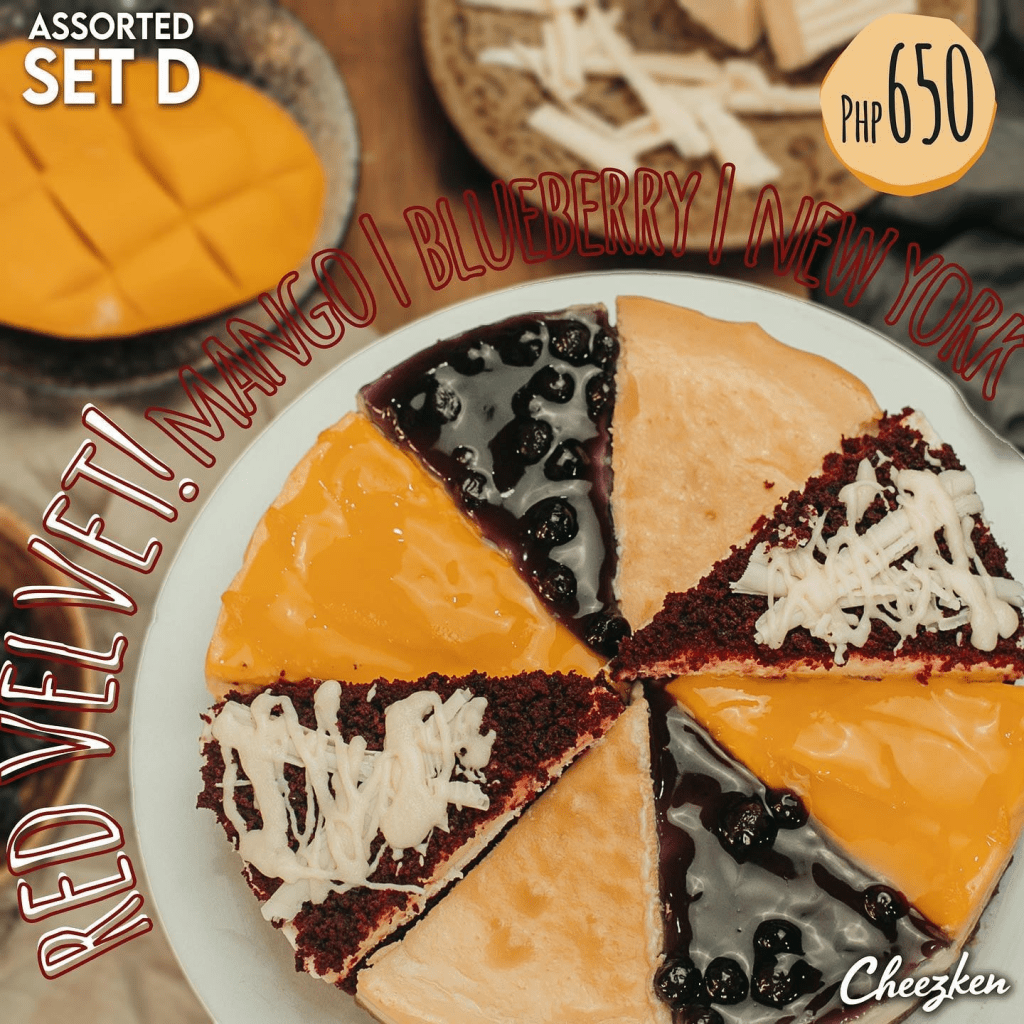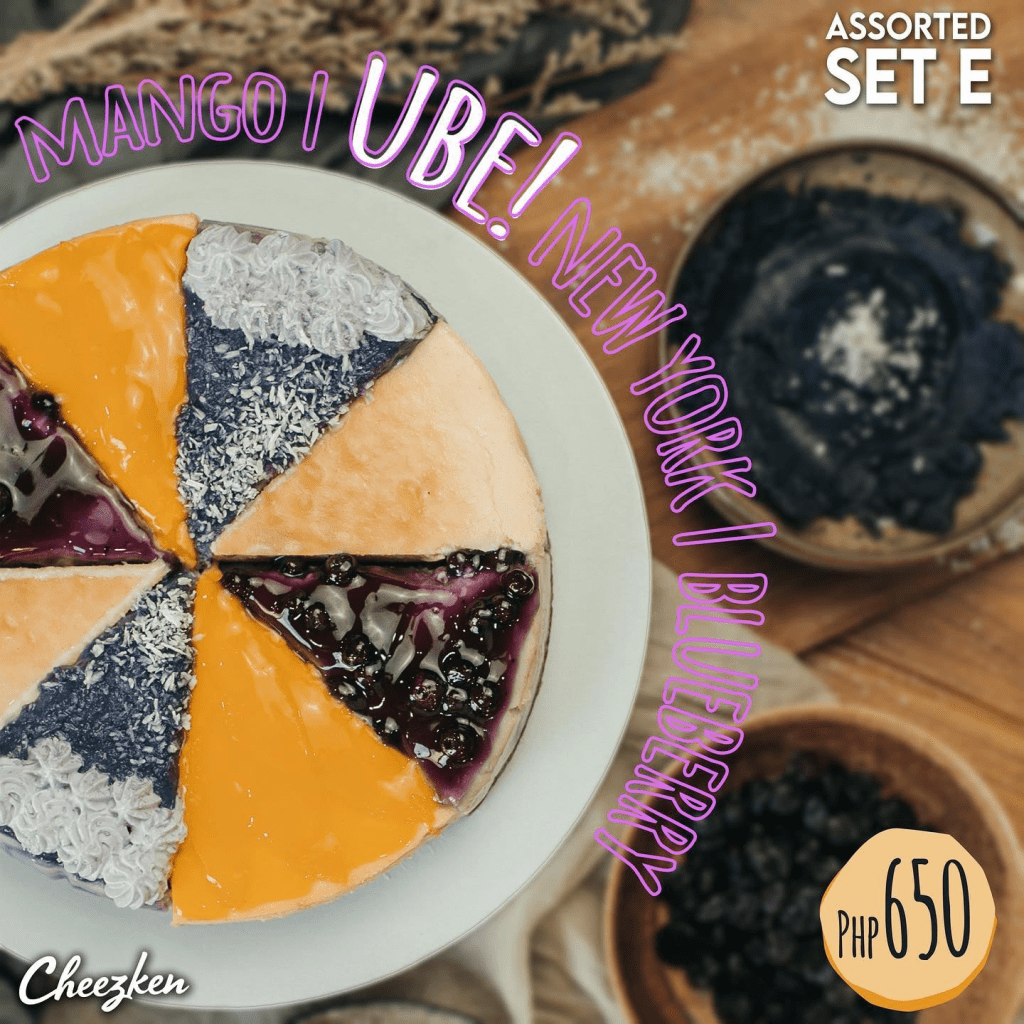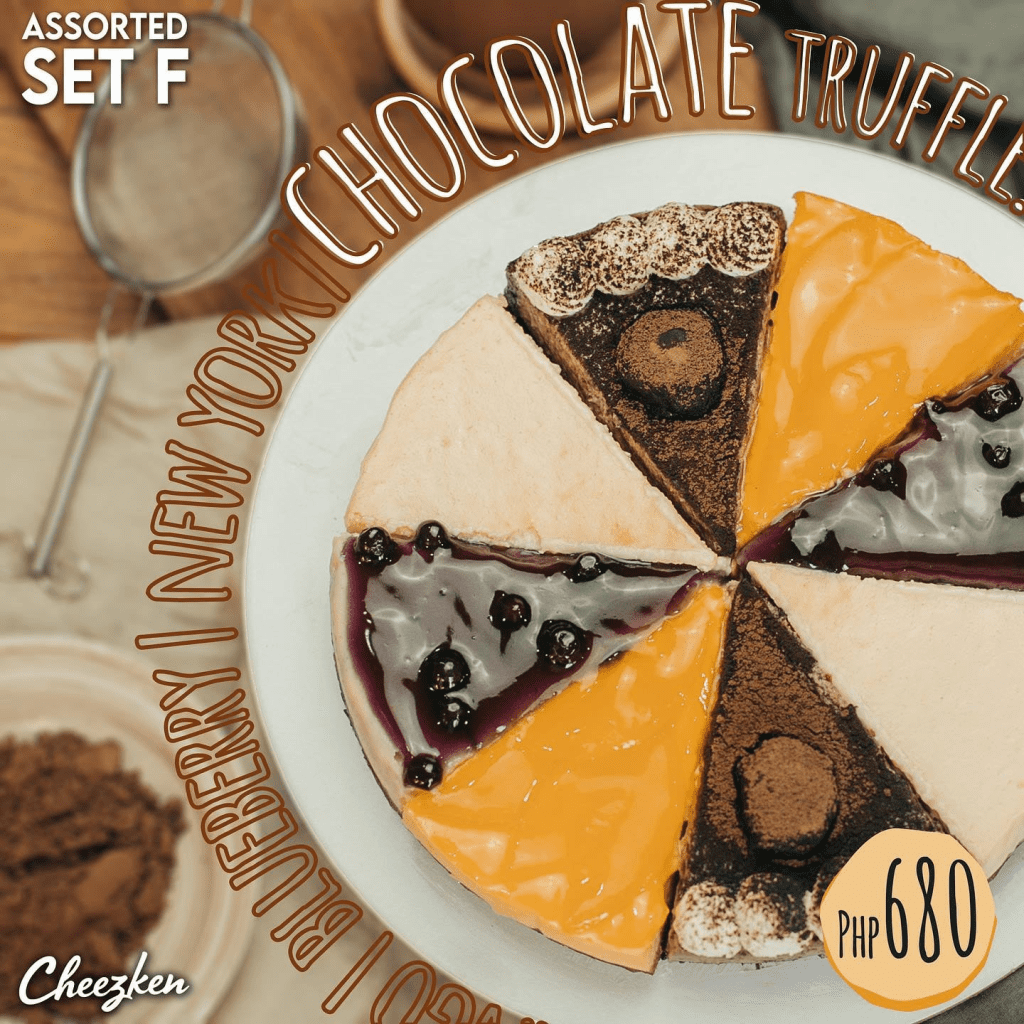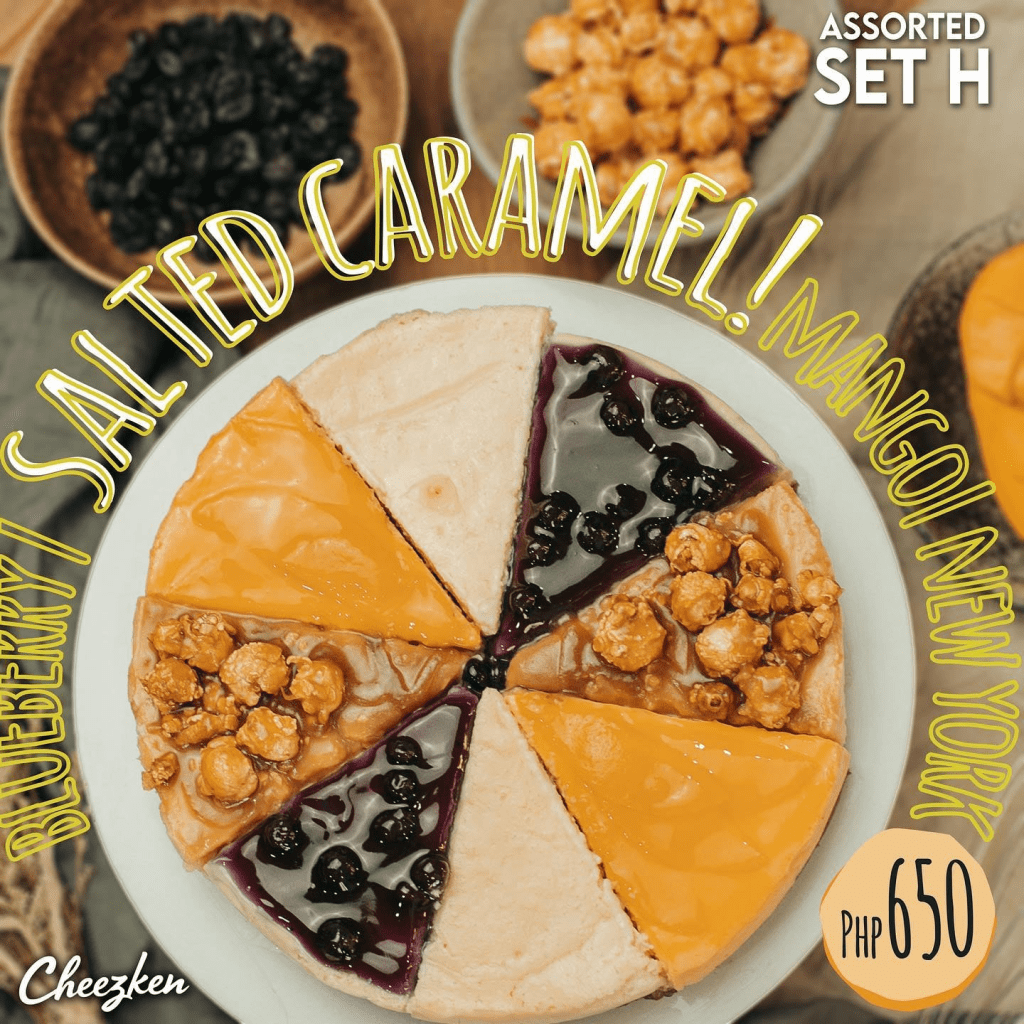 Other Information:
Note: Their pinned post of their Facebook page has details on how to order if you want delivery or pick up. Also, their website is incredibly detailed so please check it out.
HOW TO GET THERE?
Exact location: Upper Ground Floor, StartUp Market, SM City Cebu (in between SM Appliance and Ace Hardware)
By PUJ: If you are in Colon, you can ride a 01K jeepney or bus and tell the driver to drop you off at SM. If you are in Carbon Alumnos, or C. Padilla, you can ride a 08F which goes straight to SM. As for Labangon, Tisa, and Tres de Abril people, you can ride a 12G jeepney or bus.
BY CAR: Navigate with Waze or Google Maps and set your destination to "SM City Cebu". Parking space is available in the mall. Head up to the Upper Ground Floor and go to the StartUp Market, which is between the SM Appliance Store and Ace Hardware.