Confidence is an important part of beauty in and out. It can attract people like magnet and reflect on our physical appearance as well.
Unfortunately, women particularly Asian, according to a study conducted by Watsons, are not confident enough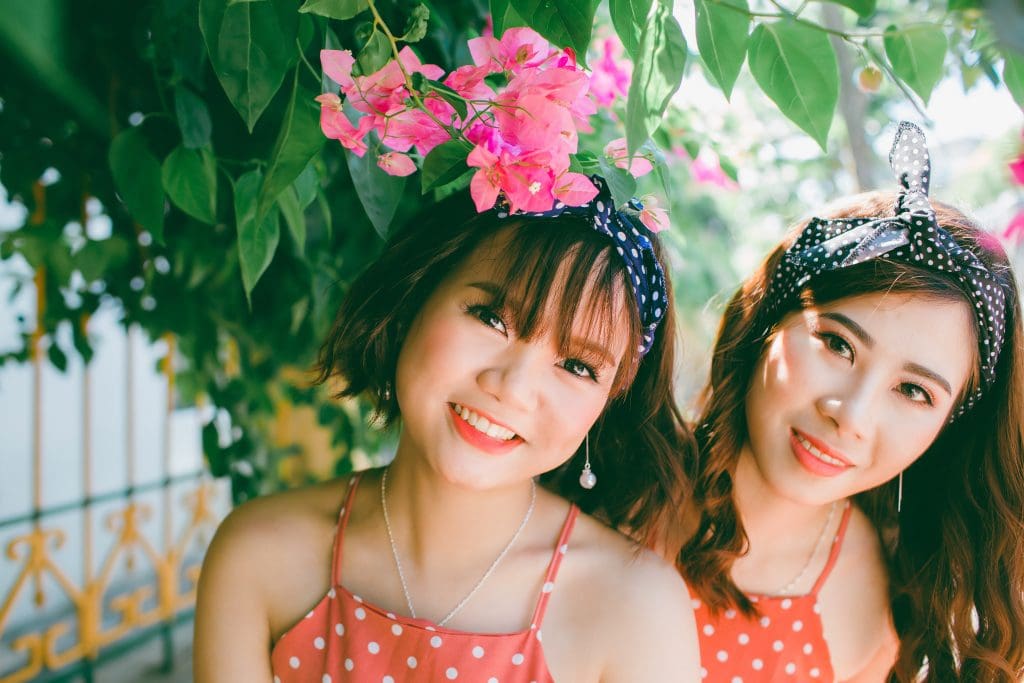 Watsons conducted a survey named "Women's Confidence Survey in Asia" with the goal of finding what kind of support women need to level up their confidence and become a better version of themselves.
The findings however showed a sad reality with almost half of all women in Asia being not confident about themselves at work and even in life.
The study conducted involved over 3,100 women aged 20-29 from six countries: Mainland China, Hong Kong, Indonesia, Philippines, Singapore, and Thailand who rated their confidence levels
Four major findings of 'Women's Confidence Survey in Asia' are:
Almost 50% of Asian women feel unconfident
Almost 50% do not feel satisfied with their career development
Over 70% think it's a challenge to balance the two roles of work and family
Top supports women need are mentoring, seminars on stress management & career success
They also answered the query of what could help boost their confidence which reveals that staying healthy inside out can do wonders to their confidence as well as gaining recognition from coworkers in terms of work.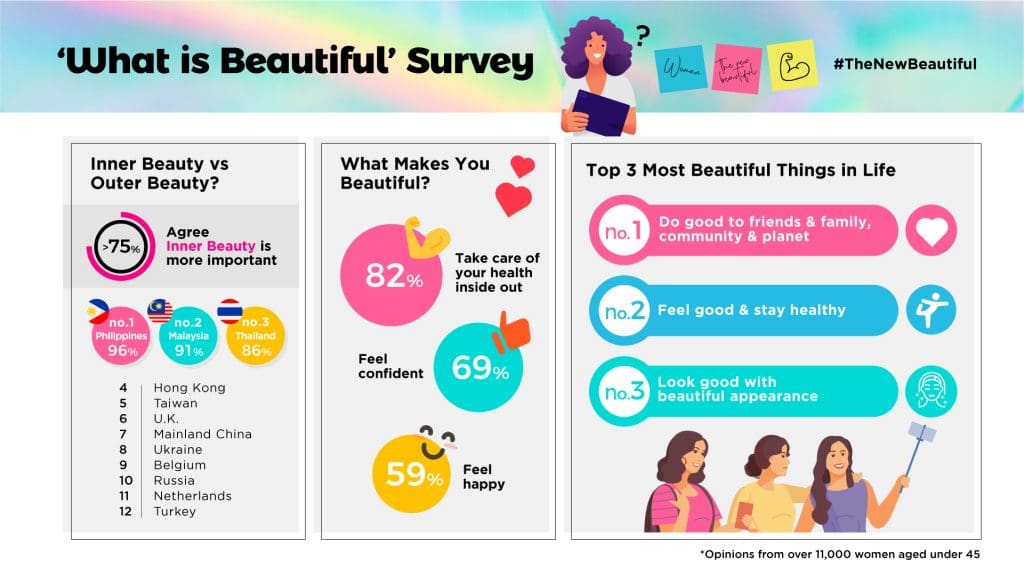 Women's confidence levels ranking according to the 6 countries involved in the study:
Mainland China
Indonesia
Philippines
Singapore
Thailand
Hong Kong (Lowest)
Our country, the Philippines ranked third on the highest to lowest confidence level ranking of women which is something to be proud of really. It shows that we do have strong and confident women and that they are not easily influenced by any standard and knows what they want.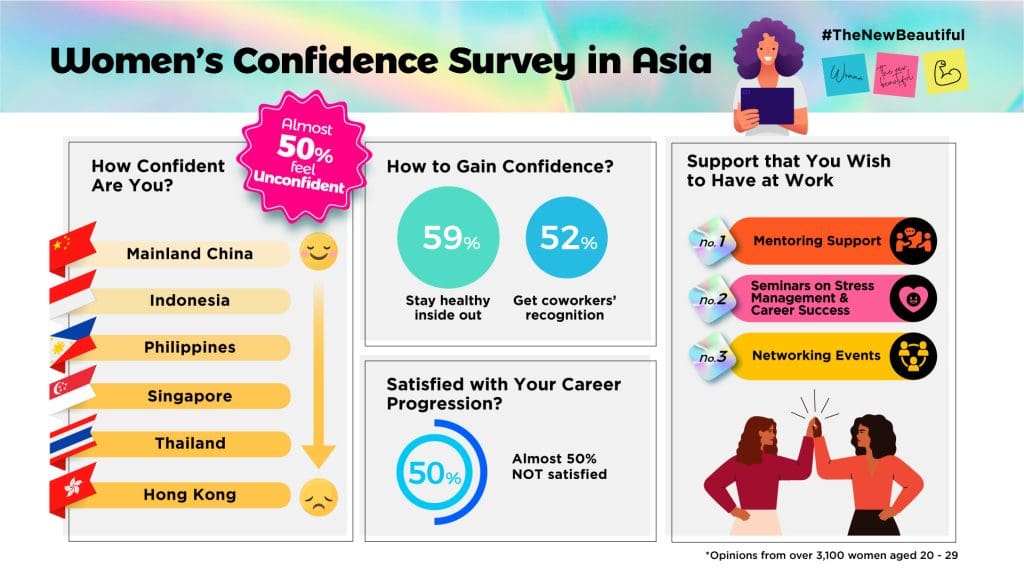 Notable results for Philippines
70% are satisfied with their career progression and almost all believe that it's possible for women to excel in their careers.
70%, women believe that they will be more confident if they are staying healthy
65% are more confident when doing a purposeful job
56% are more confident when doing something good for the environment