For someone who enjoys being in a laidback place to unwind during this pandemic, the closest you could go is Anahaw Beach in Barili, southern Cebu. You'll get all the Siargao feels with the beach and the accommodation.
Formerly known as Sanraka Beach, Anahaw Beach has now re-opened to welcome new guests to their humble abode.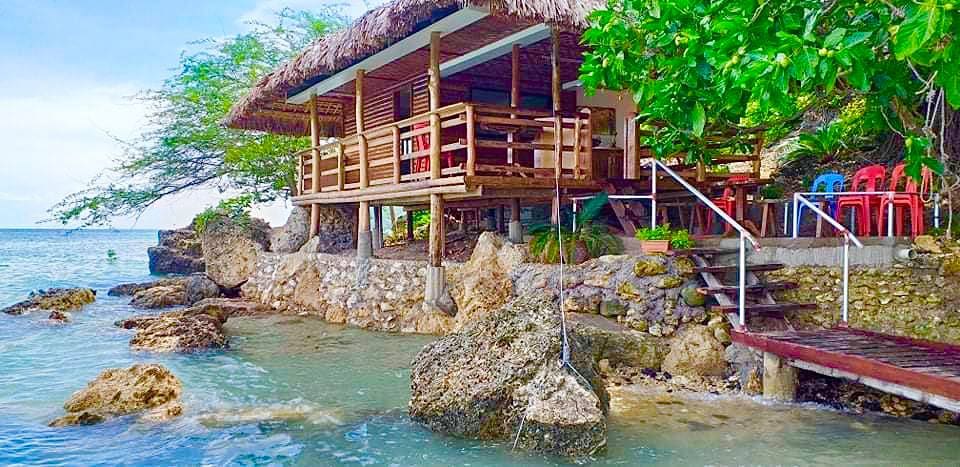 Not your typical hotel-ish type resort, but is definitely something worth visiting. We all would love to experience being in a place that's cozy and laidback. Especially with the lockdown, we all deserve to breathe one with nature.
As of this writing, Anahaw Beach has a combinatiin of 8 small and medium cottages for your overnight stay, but foams and pillows are not provided for use.
Since they are still on soft-opening their air-conditioned rooms with beds are still under construction. Don't fret though, because you can never go wrong with a fresh air ambiance.
RATES & OTHER INFORMATION
RATES:
Big payag promo rate: ₱3,000 per day (max of 10 persons)
Medium open-air cottage: ₱1,000 per day (max of 10 persons)
Small open-air cottage: ₱500 per day (max of 10 persons)
OTHER INFORMATION
HOW TO GET THERE?
Exact location: Candugay, Barili, Cebu
BY BUS: From Cebu South Bus Terminal (temporarily situated at Lantaw SRP), take a bus heading to Barili and ask the driver to drop you off the center of Barili. Take a motorbike and tell the driver to send you to Anahaw Beach, formerly Sarnaca (near Japitan fish port).
BY CAR: Navigate with Waze or Google Maps and set your destination to "Japitan Fish Port". From there, ask around that you're heading to Anahaw Beach (Sarnaca).