At the age of five, most children would still be playing around with toys or exploring the world with their senses. These years are considered some of the most crucial periods of life, which call for close supervision from adults.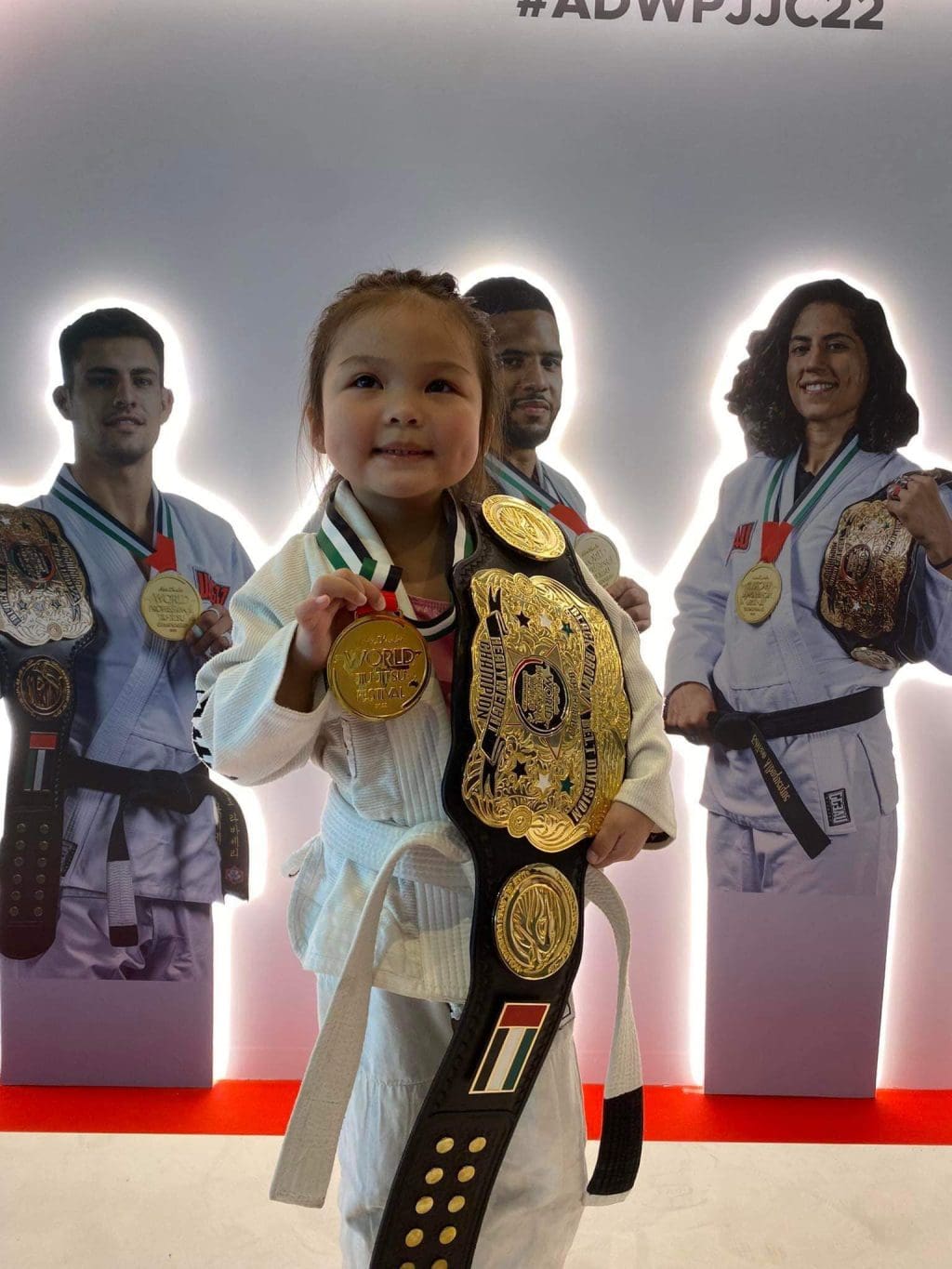 But who would think that at this age, some children would be achieving records and winning championships already? Aleia Aguilar is an outstanding example of that after winning in the recently held 2022 Abu Dhabi Professional Jiu-Jitsu Championships. This kid is truly a remarkable case of skill at an early age!
TRAINING THEM EARLY ON
Her achievement can be attributed to her early exposure to the sport, thanks to her parents, who are also both Jiu-Jitsu enthusiasts. Her mother, Maybelline Masuda, is a Filipina Jiu-Jitsu gold medalist. Her father, Alvin Aguilar, is the pioneer of Jiu-Jitsu in the country and the first-ever Brazilian Jiu-Jitsu black belt and medalist in international competitions.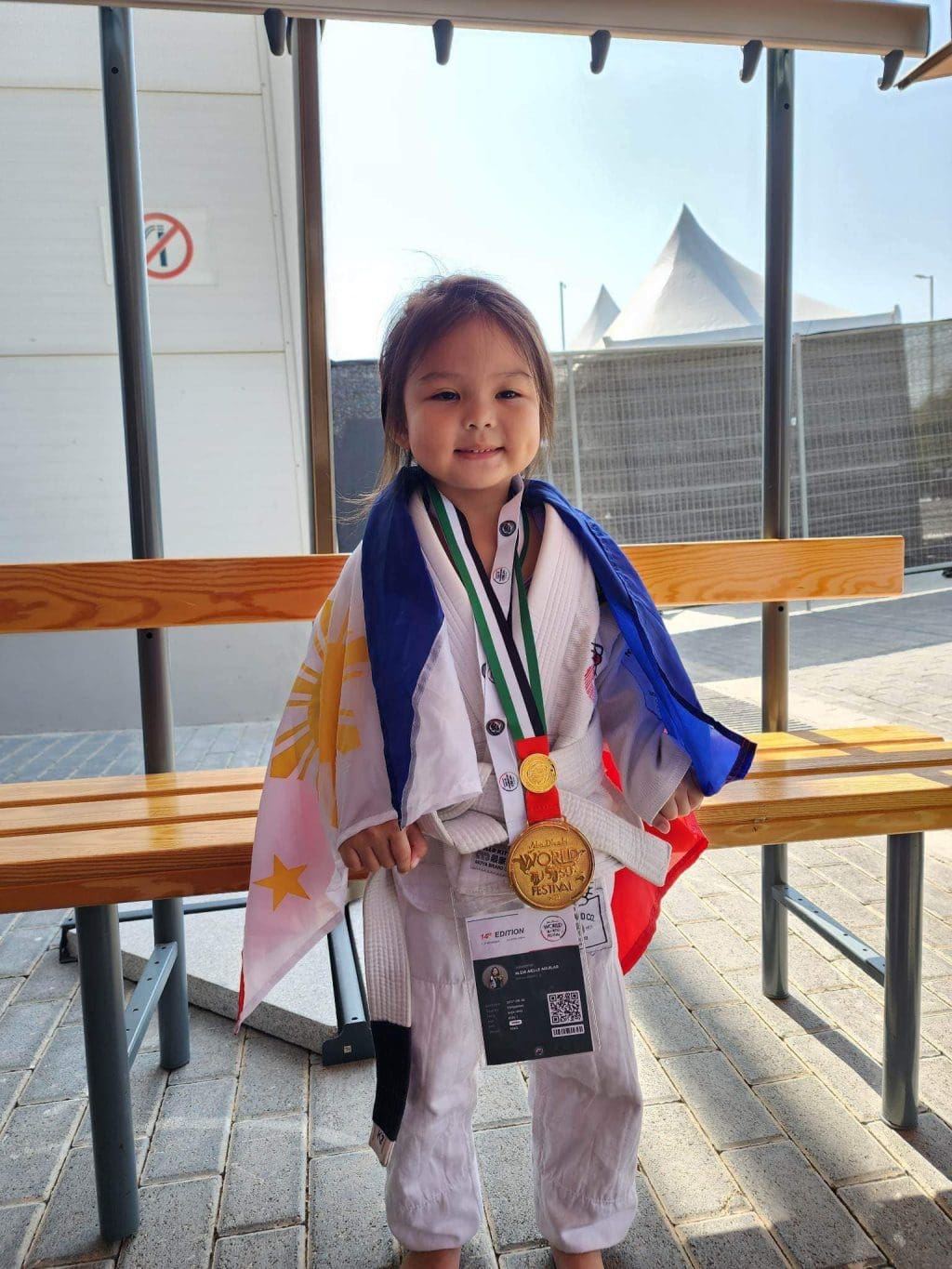 Even in her innocence and naivety to the world, she was already exposed to Jiu-Jitsu. "She was born into jiu-jitsu. I was bringing her with me to training after giving birth to her when she was as young as three weeks old," Maybelline shared.
At Aleia's age, she is now considered to be the youngest Filipino world champ in the field of Jiu-Jitsu, a combat/self-defense sport known for "grappling, ground fighting, and submission holds."
LOVE, MOM AND DAD
In an Instagram post, Alvin penned a message for her daughter, saying that "I'm beyond happy that my baby girl is now the Philippines' youngest world champion."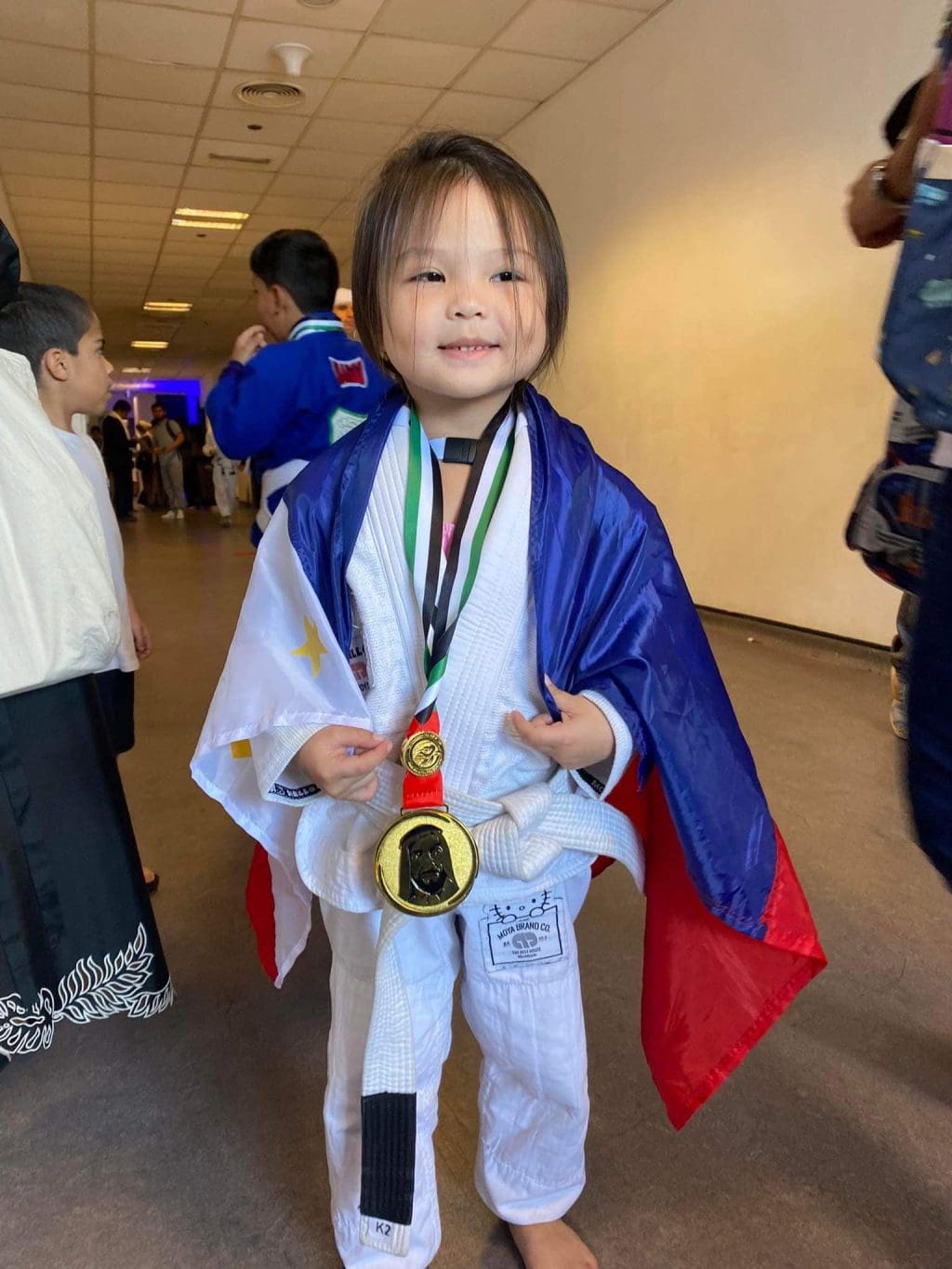 Aleia has also been said to have already shown discipline and determination at a very young age. Alvin added that her daughter has been excelling both in academics and sports because she has been "always working hard."
On the other hand, Maybelline narrated her daughter's participation in the competition. She remembered feeling more nervous than she ever felt when competing for herself, and being not able to sleep easily.
"I couldn't sleep the night before, but we pulled through and she got what we came here for,"

MAYBELLINE RECOLLECTED.