Before the airfares skyrocket later this year, it's the perfect time to book ahead your travels.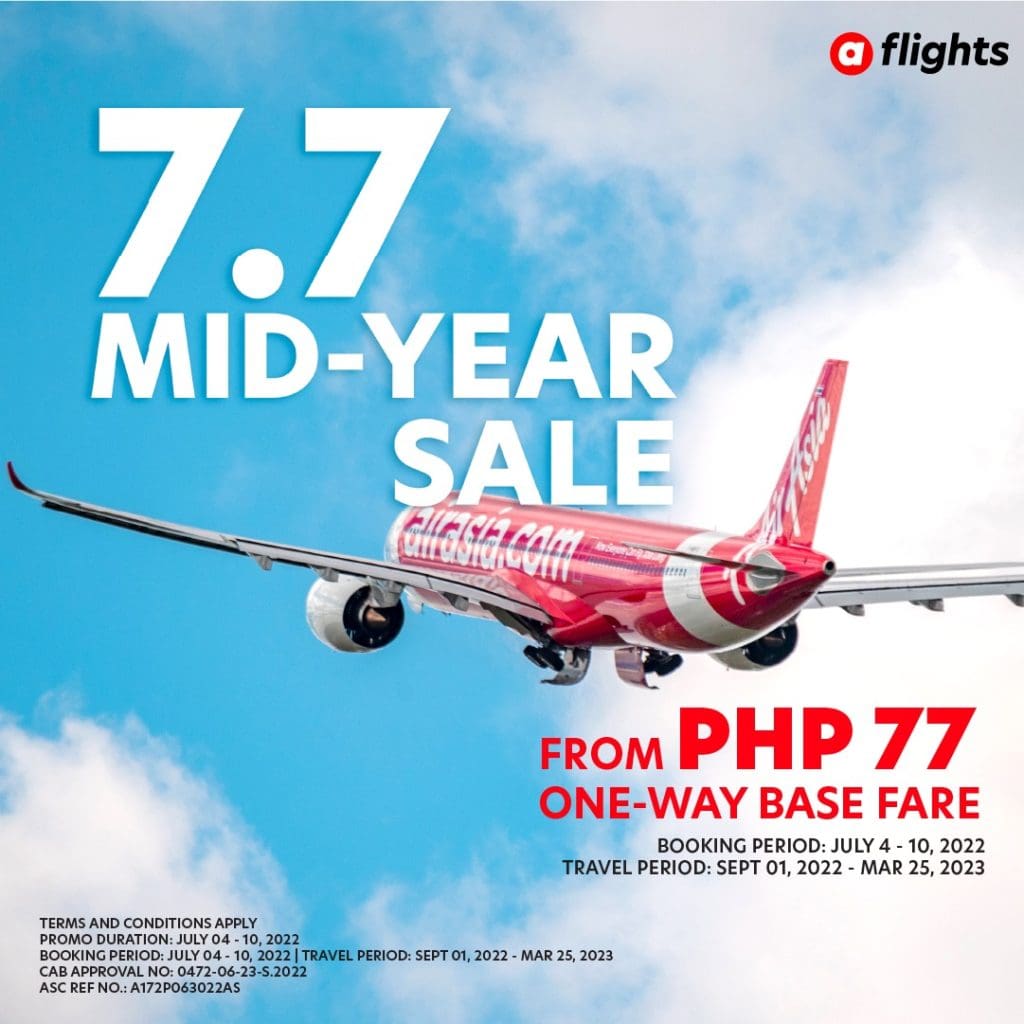 From now until July 10, AirAsia is offering one-way base prices for as low as P77. With the promotion, you may travel from Manila to several locations for a cheap fare, including Roxas (P77) and Davao (P277).
The airline provider is also lowering the cost of foreign flights as part of its mid-year sale by allowing you to fly from Manila to other magnificent nations like Bangkok for P1,777 and Bali for P4,077.
For a P179 premium, you can also choose a window seat with a view.
The promotion's travel window runs from September 1 through March 25, 2023.
Until July 6, Cebu Pacific has also introduced a travel promotion. It allows you to book overseas travel for as little as P499. The travel window is from February 1 to June 30, 2023. Enjoy!