Kawasan Falls is not the only trekking hotspot in Cebu. Aguinid Falls in Samboan also offer 8 levels of various challenges to the waterfall-trekkers and adventure-seekers of Cebu.
Aguinid Falls is one of the more popular waterfalls in the island just a few ranks below the famous Kawasan Falls. For all those who fancy an exciting outdoor adventure in the midst of nature, they will fall in love with the pristine natural surroundings of Aguinid and its lovely rock formations. One of the most unique traits of Aguinid Falls is its light green color which is caused by the calcium-rich body of Tangbo River.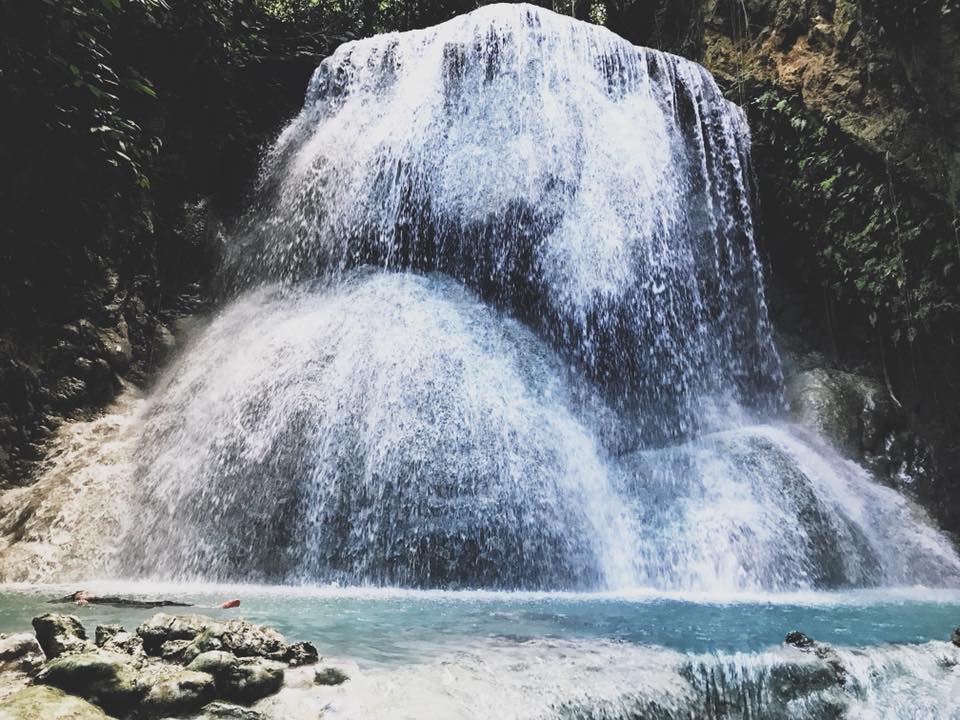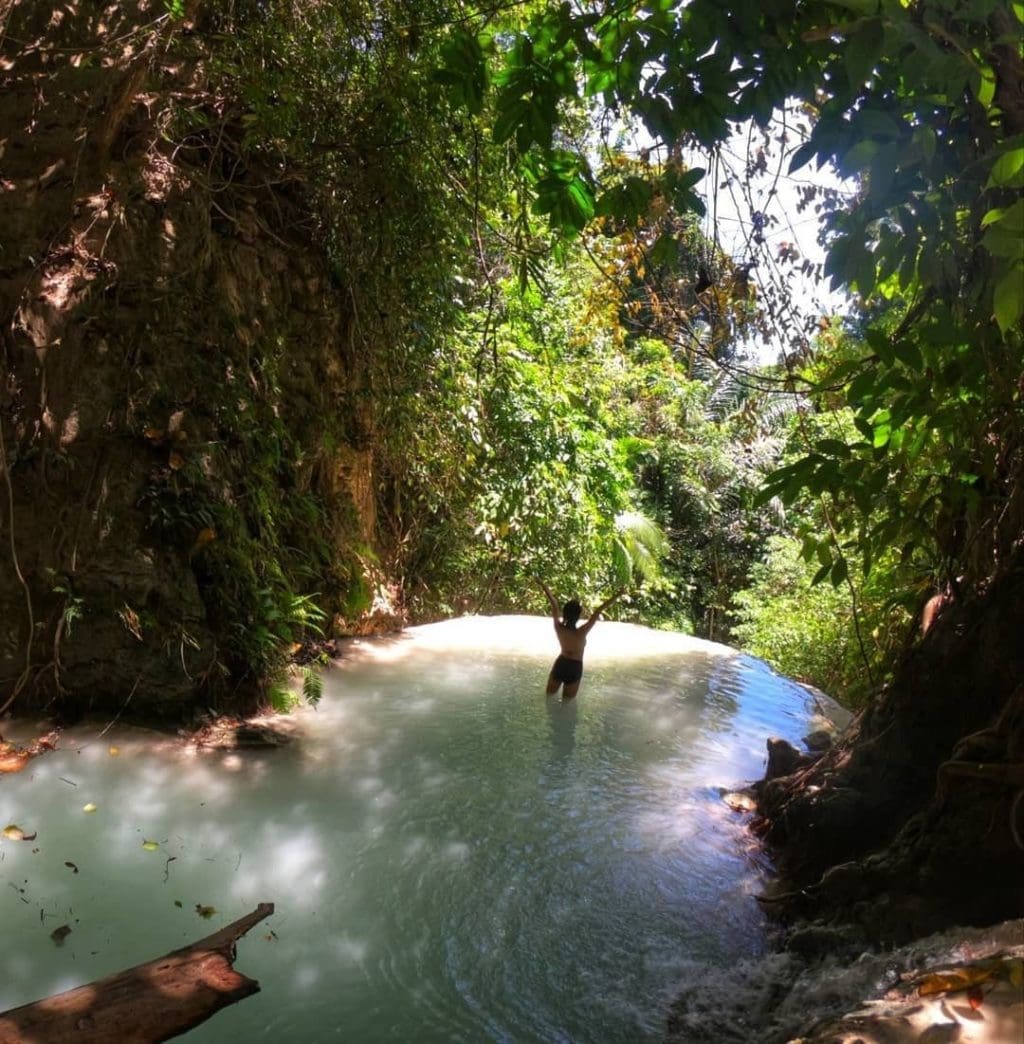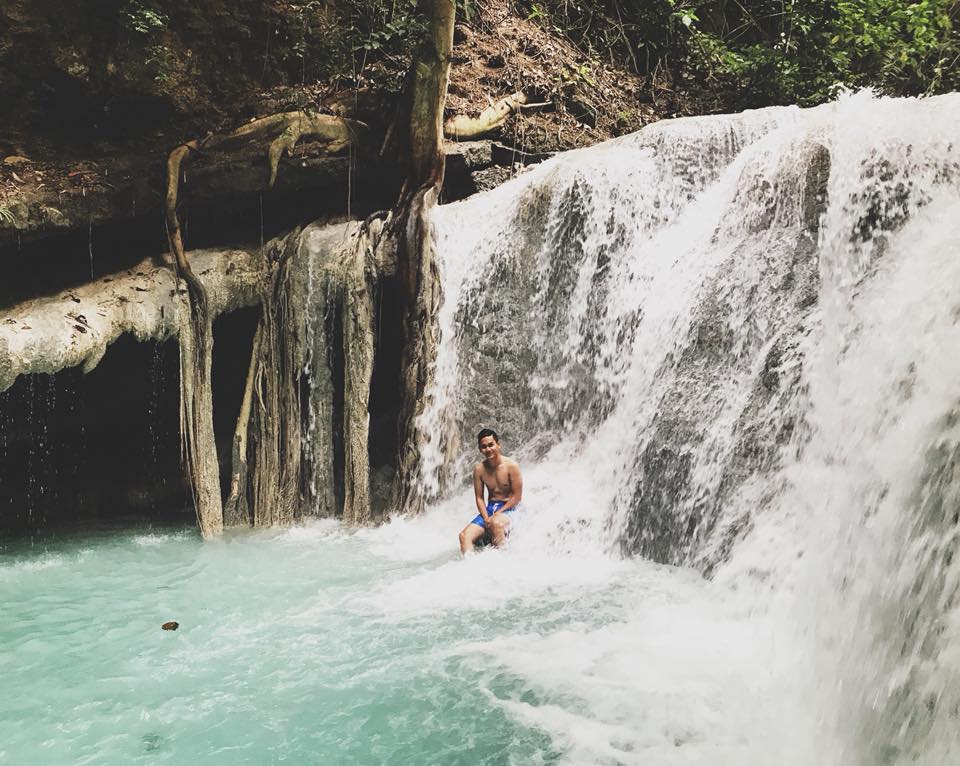 Concealed in the thick of trees and other flora, Aguinid Falls surrounds itself with the peace and tranquility of nature which complement its breathtaking rock formation that creates levels of water cascading from the highest level into the water basin below.
The excitement and adventure that Aguinid Falls brings is perfectly balanced with the serene backgrounds which gives visitors to the falls two ways to experience nature in Samboan. Even before reaching the waterfalls, the trek going to it is already filled with a lot of adventure as it involves a lot of jumping, climbing ropes, and navigating through knee-deep waters.

It takes a couple of hours to fully enjoy and make the most out of your time in the waterfalls. Visitors will be excited to find out that all those hours will be spent getting wet by the streams of water falling from the higher levels.
Not all levels are open to everybody and most are only allowed up to the 5th or 6th levels, depending on the skill of the guides. The upper three levels are reserved for professional canyoneering teams but the experience in the other levels is already enough to make Aguinid Falls an unforgettable destination.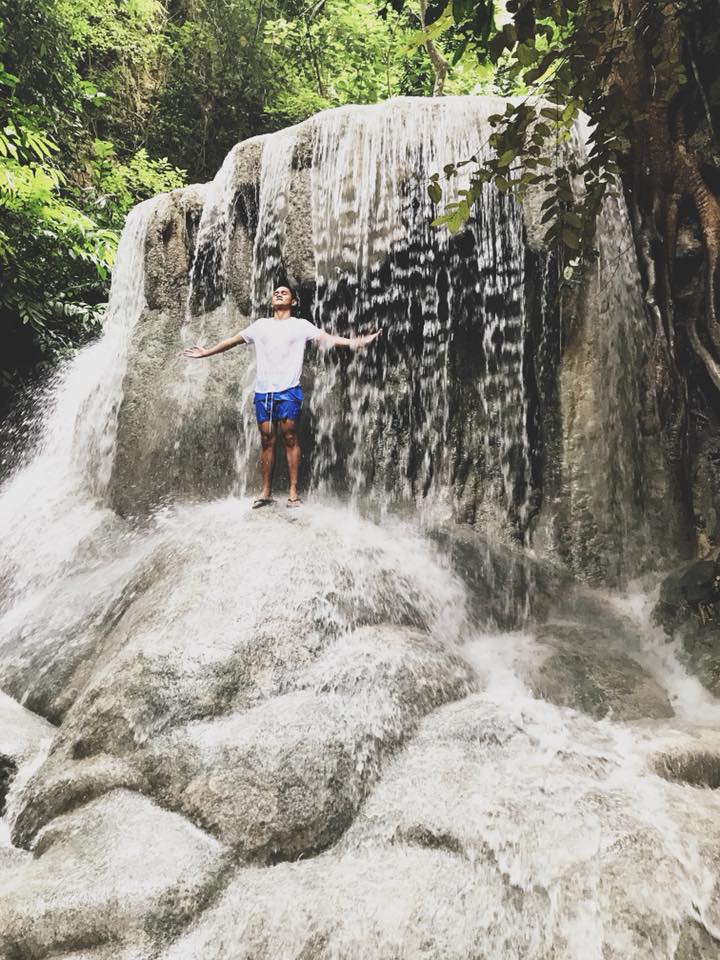 Aguinid Falls is definitely a refreshing way to let some sweat out as well as enjoy a close-up tour of nature through the waterfalls.
RATES AND OTHER INFORMATION
FEES
Entrance Fee: P300 (Inclusive of safety equipment and 2 tour guides)
NOTE: The trek to the falls will get you wet. Remember to bring any waterproof bags if you're not comfortable leaving your things at the entrance. You can also bring your own waterproof shoes.
HOW TO GET THERE?
Exact Location: Brgy. Tangbo, Samboan, Southern Cebu — 3.5 hours away from Cebu City.
Find your way to Cebu South Bus Terminal. From there, ride a bus bound for Samboan/Bato via Barili and remind the driver to drop you off at Aguinid Falls in Brgy. Tangbo. Look for a signage at a nearby basketball court or ask the locals for directions. From here, you can hire a habal-habal driver to take you to the registration area of Aguinid Falls. There is also a parking space for private vehicles at the registration area.