Are there easy and affordable ways for Filipinos to connect with their loved ones abroad?
Thanks to an ongoing promo between international reload company Ding and Smart Communications, one of the biggest telco providers in the country, the answer is yes.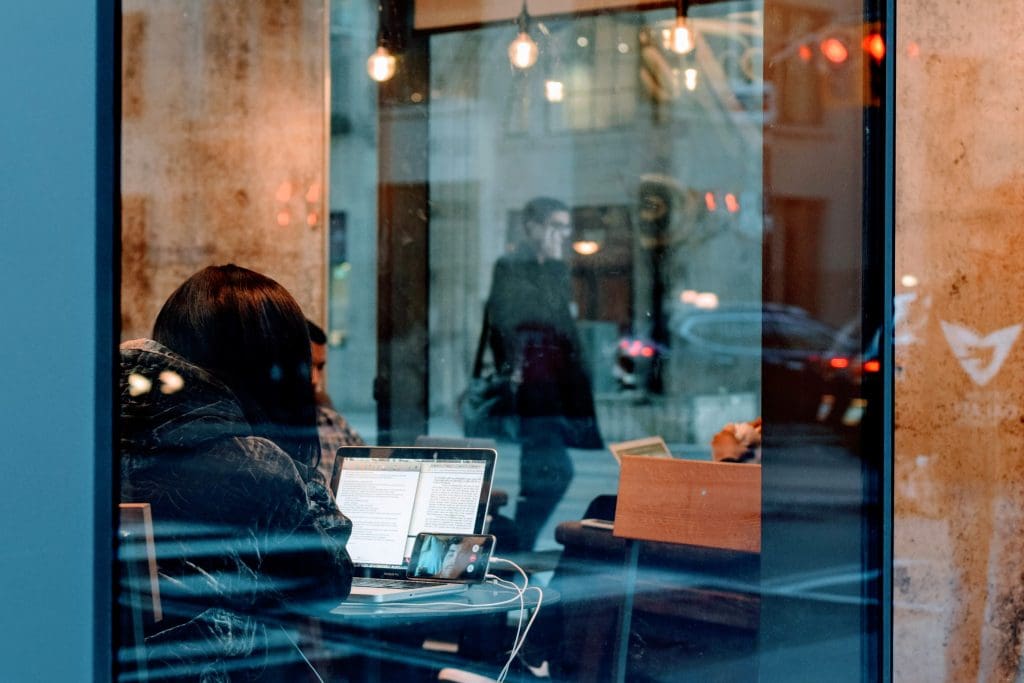 For people based in other countries who would like to support Filipino family members, friends, or partners they can easily do so by sending Smart load with Ding. It can also be used within the Philippines to reload local numbers.
Reloads through Ding are extremely fast, typically received in seconds. Ding also promises no processing fees for using its service.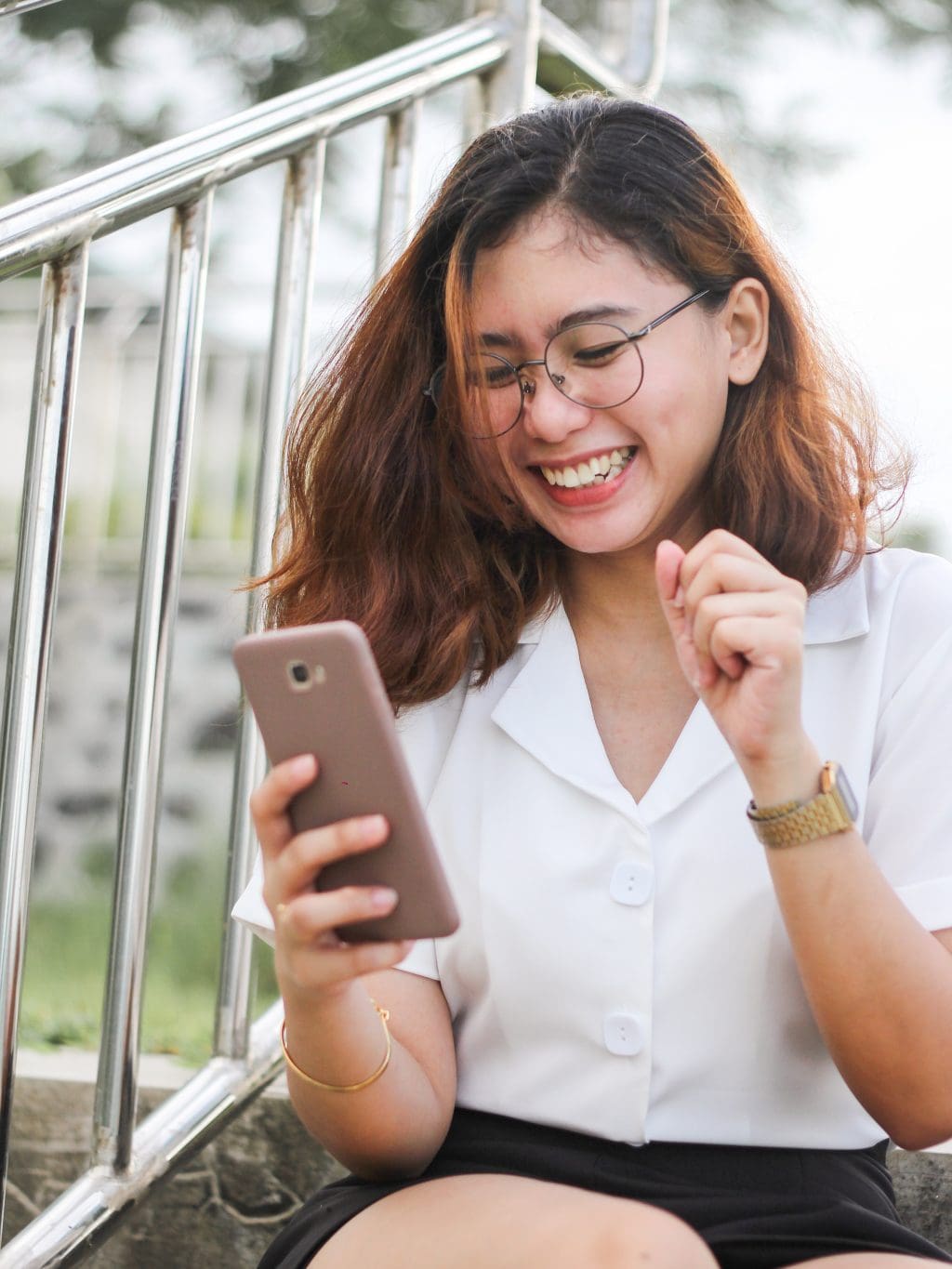 On top of the actual amount loaded to the Smart prepaid account, recipients can enjoy an extra ₱40 worth of bonus load for every ₱200 that they purchase. That means a few extra MB of mobile data as well as the ability to send additional messages and share a few more photos and videos of precious moments from anywhere in the world.
About Ding's Top-Up Service for Mobile Load
Ding is an international reload service that was established in 2006. Its network spans more than 150 countries, with more than 850 operators, and upwards of 600,000 retail partners. To date, its customers have sent over 500 million reloads around the world.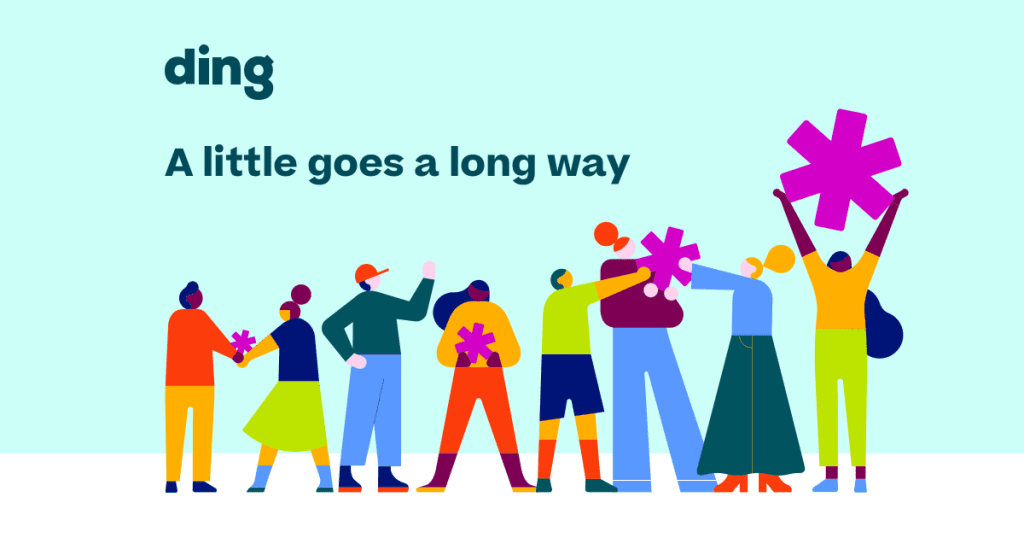 The company's goal is to connect people from across the globe, whether it's friends, family or loved ones, through partnerships with the world's most trusted telco operators and communication platforms.
Ding is all about fast, safe, easy, and convenient load transfers, which can bridge the distance between faraway loved ones at an affordable cost.
How to Top Up a Smart Prepaid Account with Ding
Using Ding to top-up a Smart prepaid account is easy. They accept all popular payment methods including credit card, debit card and PayPal.
You can buy as little as ₱50 worth of Smart load or you can also buy a Smart promo that gives the receiver a combination of mobile data, SMS, and call credit.
To send Smart load with Ding, all you need to do is the following:
Click the link above to go to the Smart page on the Ding website.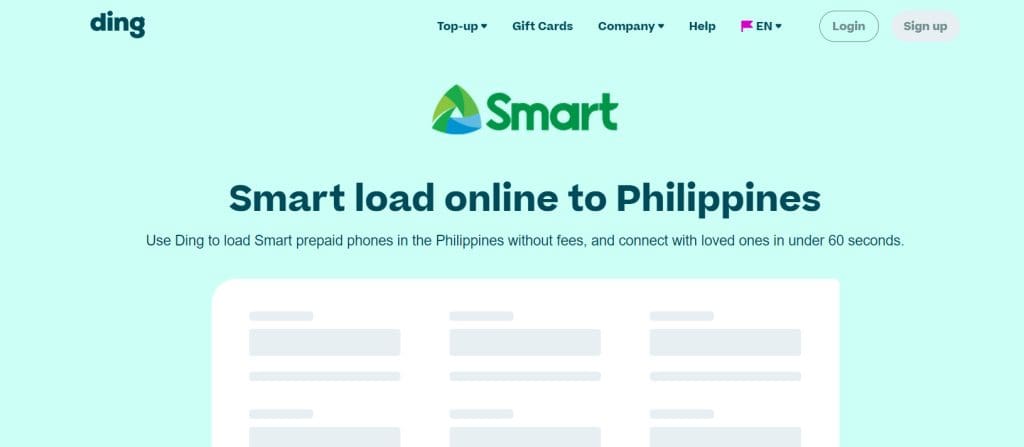 Select an amount to send (the ₱200 amount gets the bonus)
Enter the Smart prepaid number of the recipient.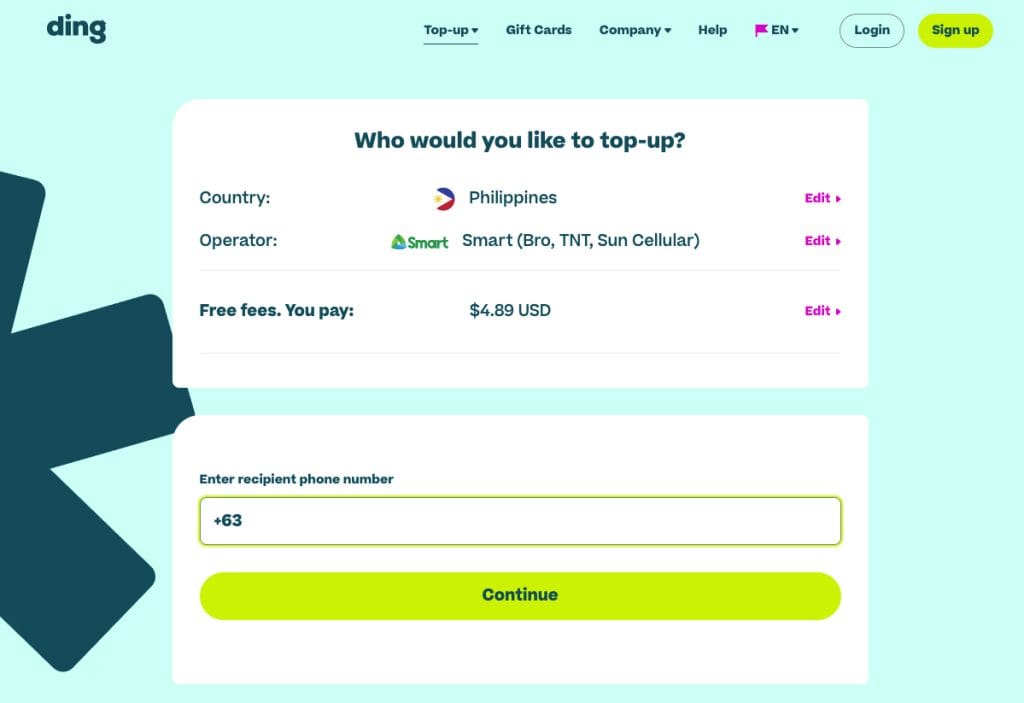 Add your payment details.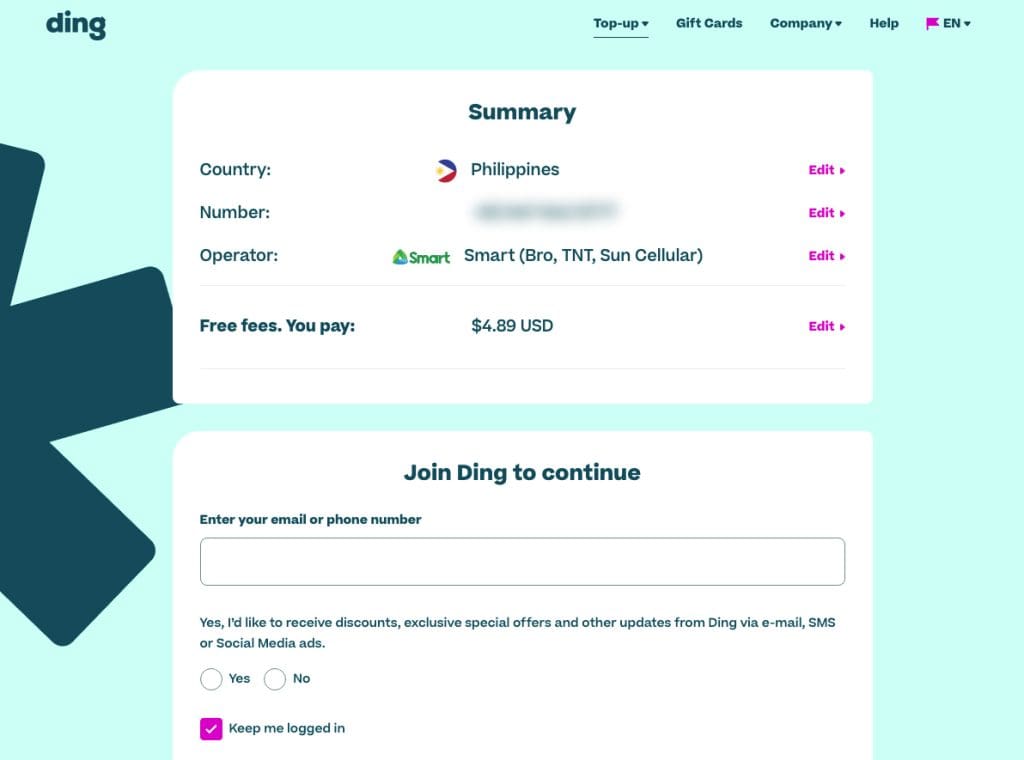 Once purchased, the load is received instantly.
Save time, money, and energy when reaching out to your loved ones through a Smart prepaid number. Create an account with Ding and reload now!