Who would ask for a more unforgettable dining experience than the one on top of the mountain with a panoramic view, romantic breezy ambiance and finger-licking good food? We want it.
Top of Cebu, a Filipino restaurant owned by the Pages Group Holdings (who also owns Lantaw, House of Lechon, among others), has been serving its customers for over a year now with tasty Filipino dishes with a modern twist while giving them an amazing panoramic view overlooking the city's skyline.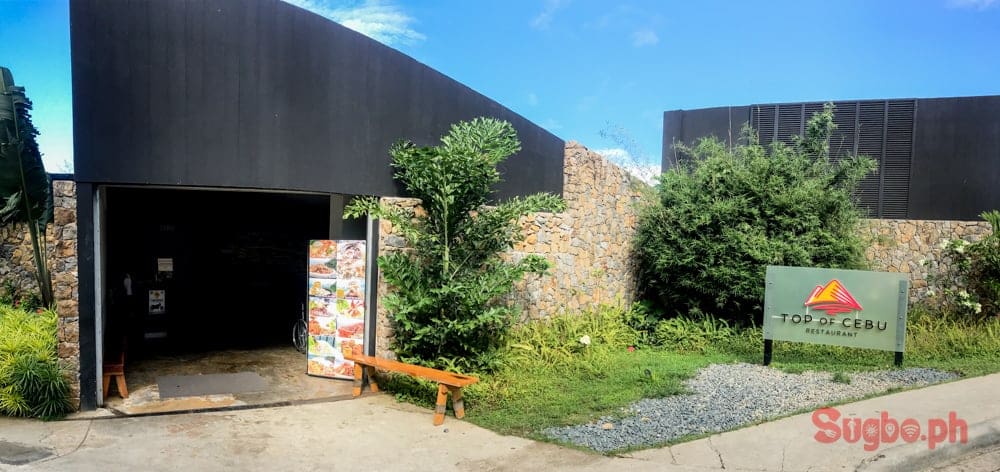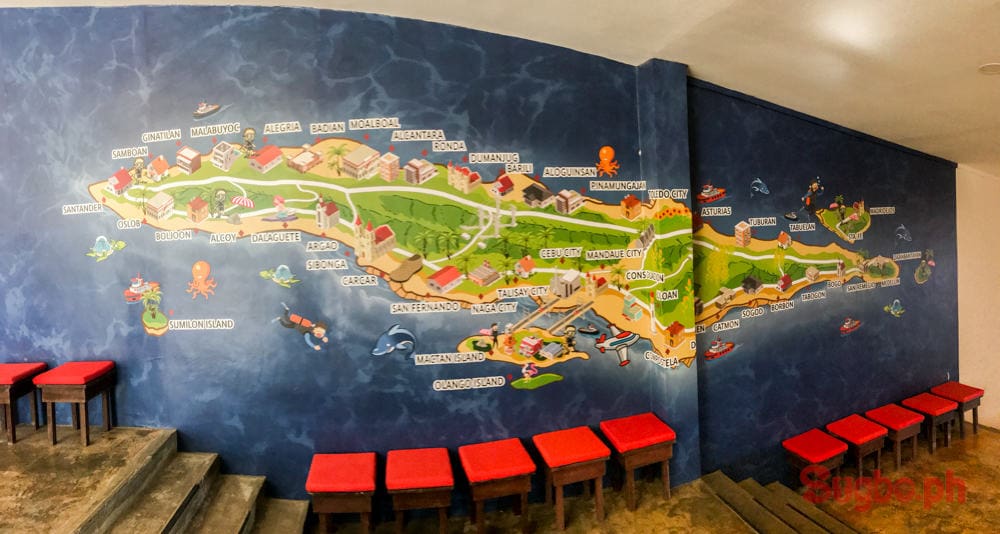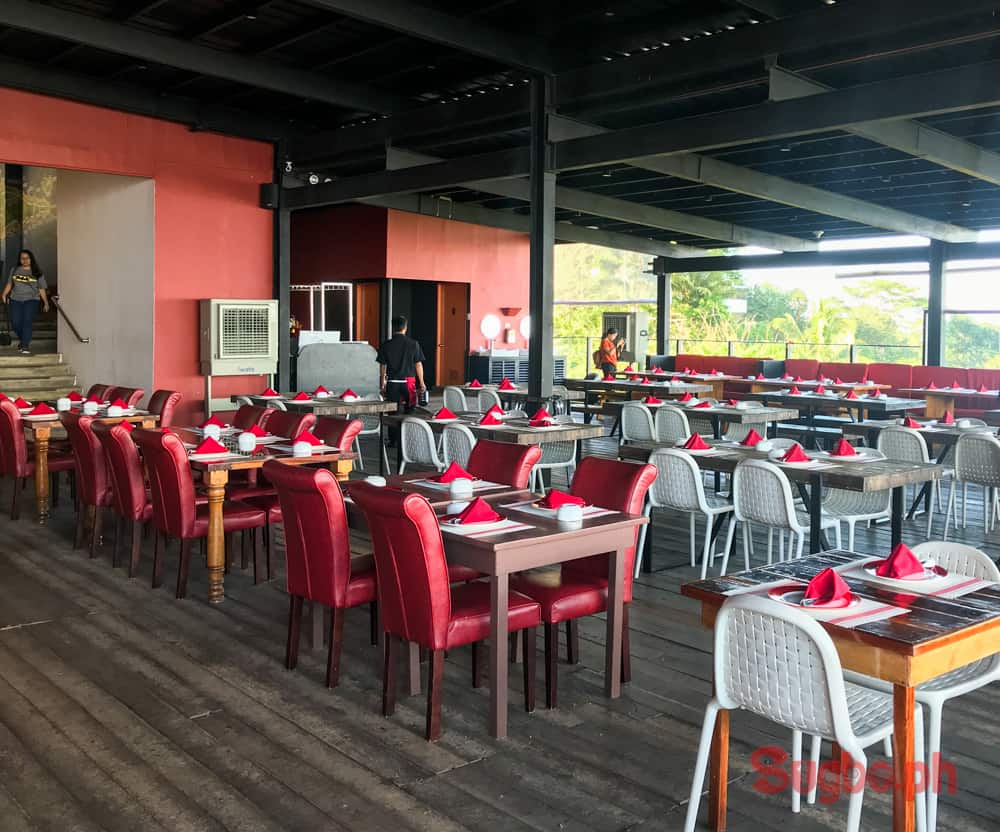 Top of Cebu's scrumptious menu leaves you wanting from starters down to desserts. They are also proud to introduce another set of dishes that will complete your dining experience.
Here are some of the dishes that you should try: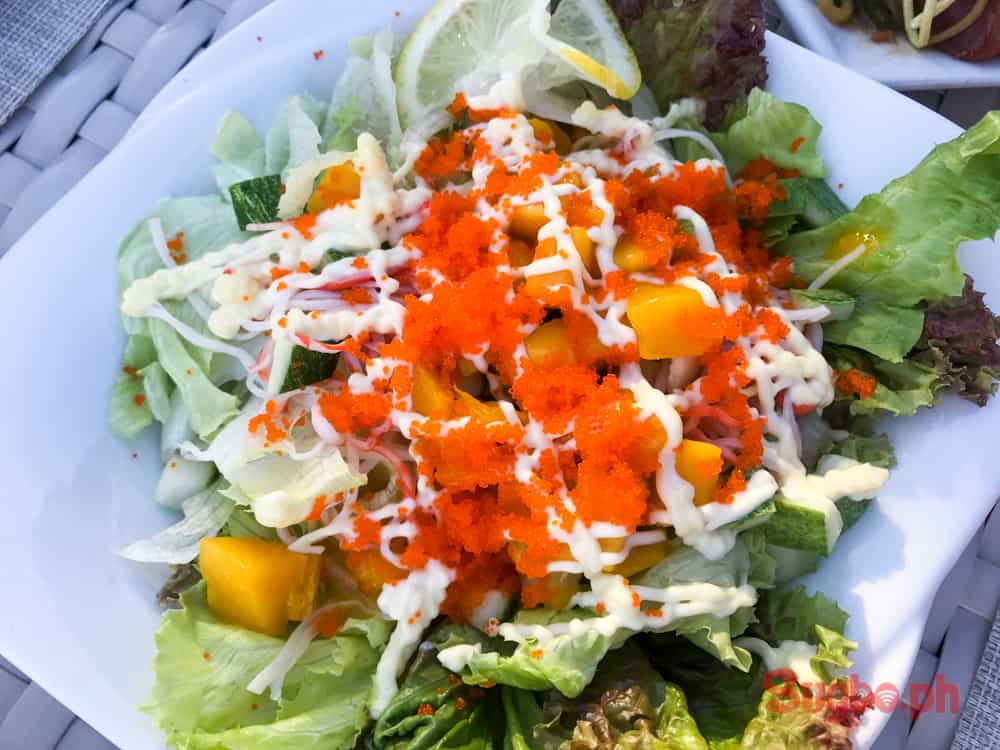 If you're a vegetable lover and would want chemical-free dishes, Mango Kani Salad is best for you. Made of refreshing salad of mixed greens, locally harvested sweet mangoes and shredded kani crabsticks dressed in Japanese mayonnaise, you will get totally solved.
Price: ₱210 /serving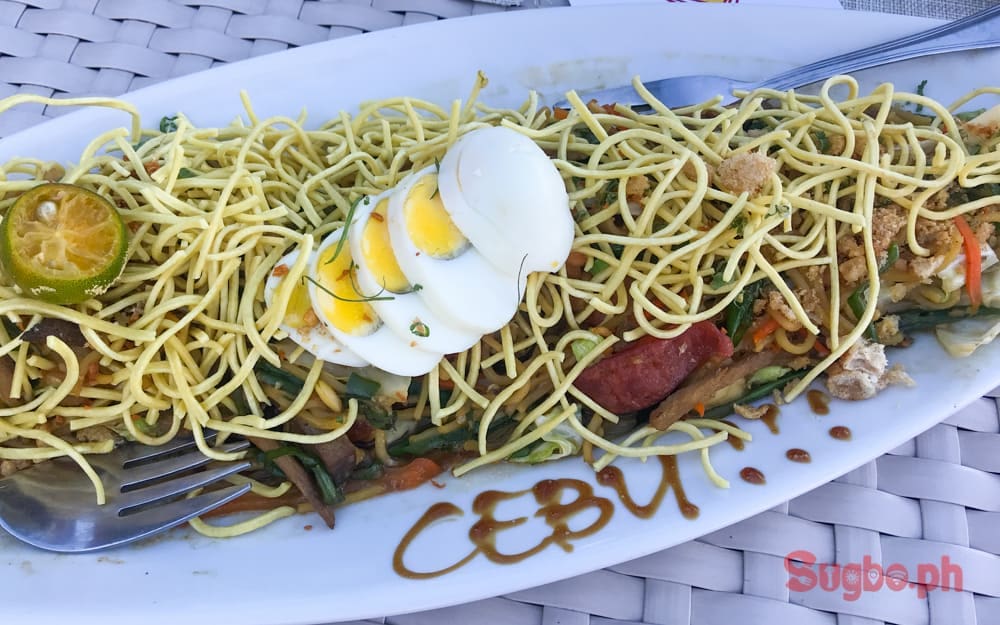 Pancit has never been this unique. With their chef's creative idea, Pancit De Cebu was created somewhere out of the box to satisfy the Cebuanos' appetite. It is made of spicy pancit canton noodles (just enough spice to tickle your palate) stir fried with a medley of seafood, vegetables and pork, topped with crispy fried noodles, eggs and Cebu chicharon.
Price: ₱340, good for 2-3 persons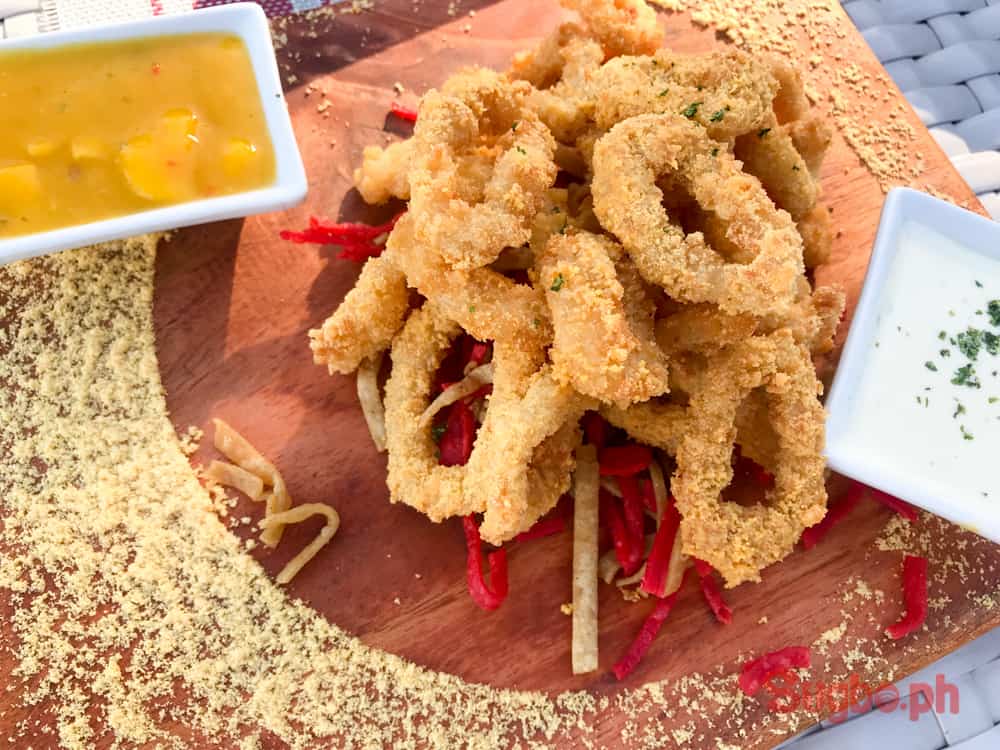 Made of crispy-fried breaded squid rings, dusted in seasoned salted-egg powder, and served on a bed of crispy flour tortillas would look like the typical calamares sold from other restaurants. But what make this apart from them is their unique flavoring, sided with mango salsa and aioli dip that perfectly match the salted egg calamares.
Price: ₱310 /serving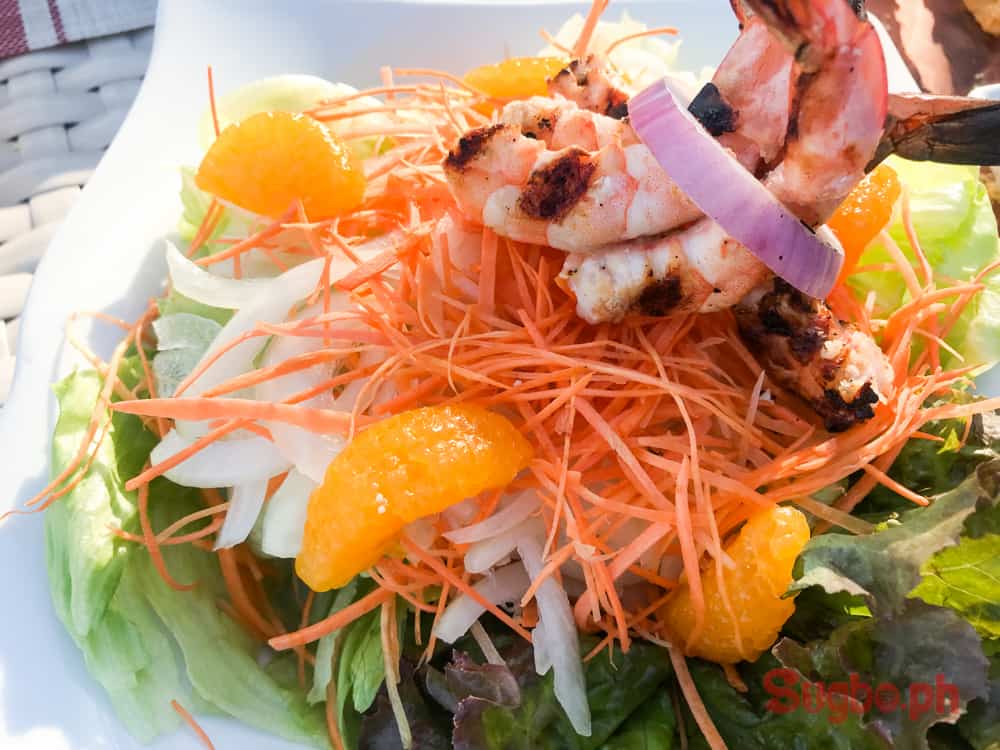 On a salad grilled of shrimps, crisp lettuce, tangy supremes of mandarin orange and white onions dressed lighty in a sweet and bright honey-lemon dressing, you'll get to savor the binocular of semi-vegan taste.
Price: ₱260 /serving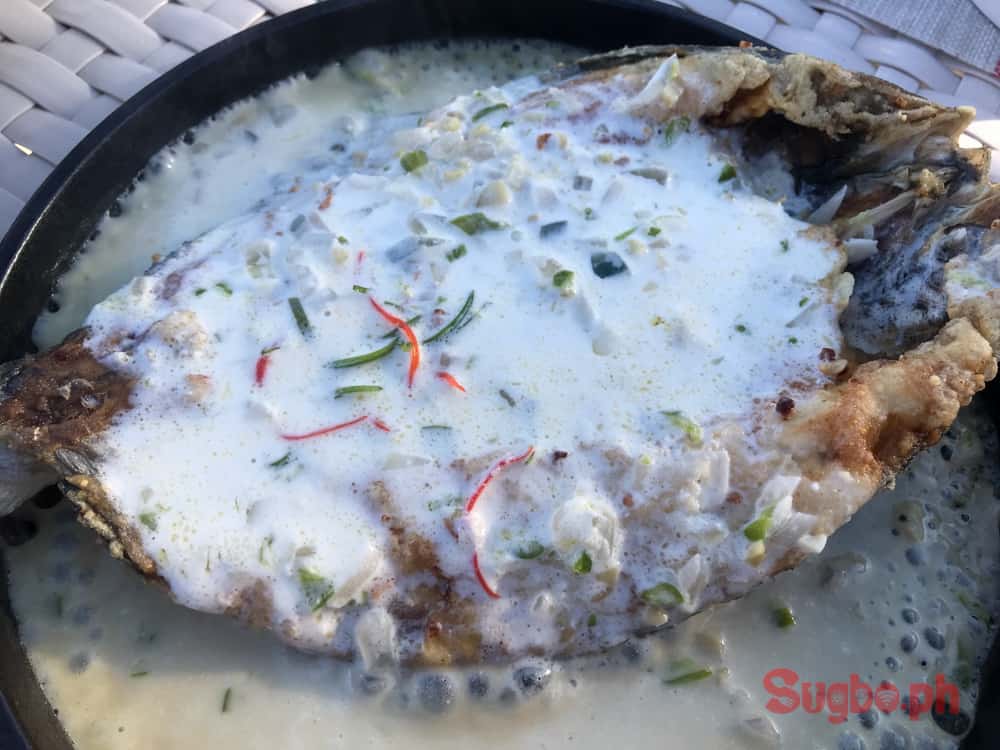 My favorite among all. On my first glance, I know this would really taste good, and I was right. A simple cooked fish with a satisfying taste. Sizzling Bangus, the locally-farmed bangus served with a spicy coconut cream sauce on sizzling platter. It is served hot where you get to smell its delicious cream sauce once poured on the bangus.
Price: ₱290 /serving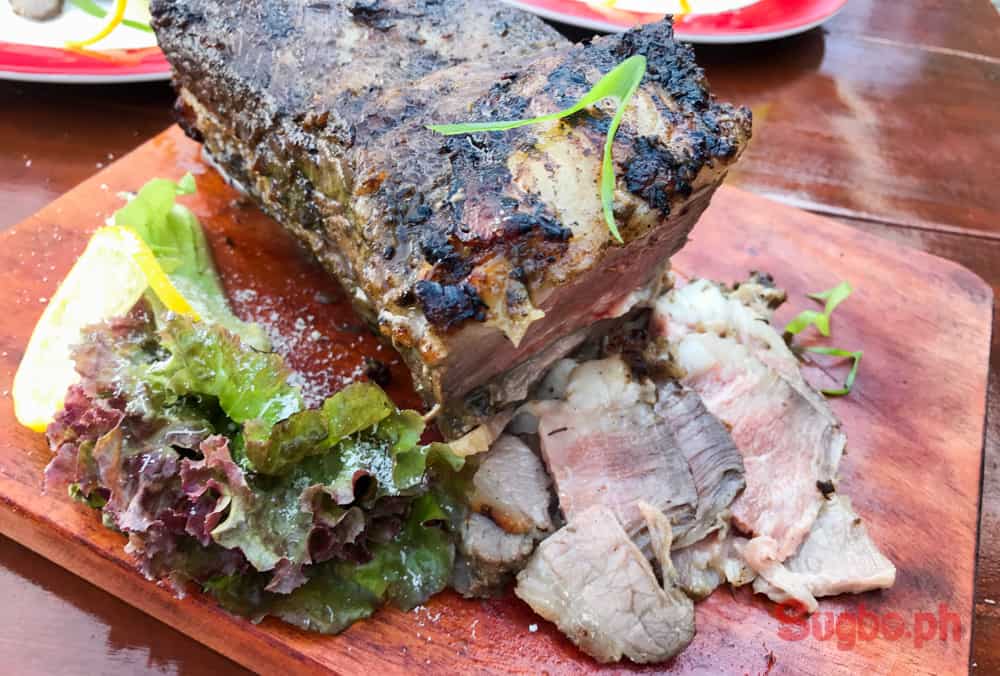 Featuring a tender juicy beef exported from the US, grilled into perfection, it will make you crave for more.
Price: ₱180 /100 grms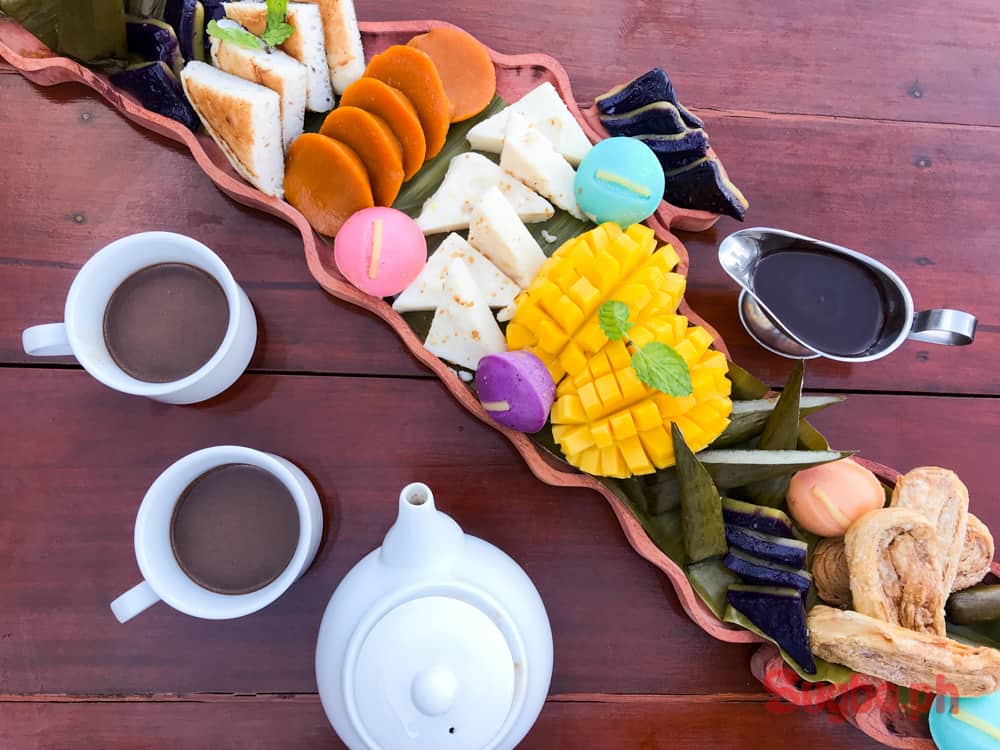 There's always room for desserts, especially for these best-tasting Filipino delicacies. I can say their puto, kutchinta (my favorite), budbod, maja, otap, sikwate and many more are tasty and delicious. You can buy them by set or individual. Perfect for snacks and "baon" from top of Cebu down to the city.
Food Menu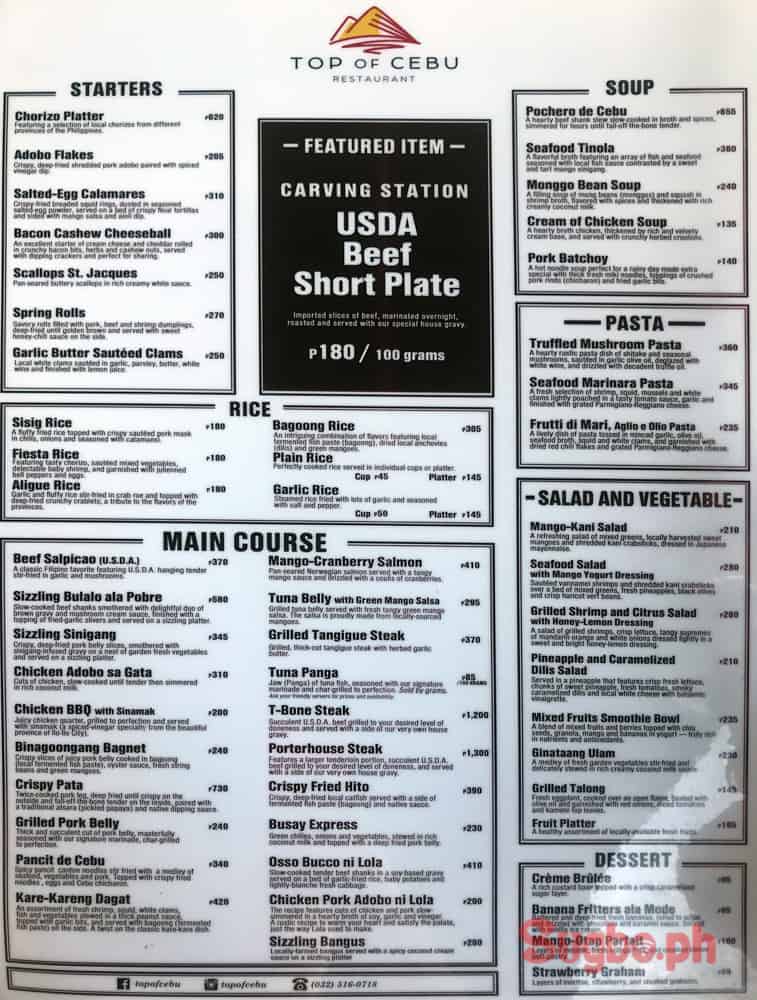 OTHER INFORMATION
Operating hours: 11AM to 11PM, Mondays to Sundays
Contact number: (032) 515-0718
Social: Facebook Page
– Open for reservations / bookings for exclusive events or private parties.
Online reservation
As of August 2020: Tops of Cebu has re-opened and will be operating daily from 11:00am to 3:00pm and 5:00pm to 9:00pm. To reserve online, click here: https://tinyurl.com/TOC-Reserve
How to get there?
Exact location: Brgy. Busay, Cebu Transcentral Highway, Cebu City – just beside the popular Tops Lookout (20-30 minutes drive from JY Square Mall in Lahug, Cebu City)
BY CAR: (Best option) Spacious parking space available. Just search for 'Top of Cebu' or 'Tops Lookout' in Cebu Transcentral Highway via Waze or Google Maps. 'Tops of Cebu' restaurant is located just beside the popular Tops Lookout.
BY MOTORBIKE: Hire a habal-habal driver (Motorcycle for hire) near JY Square Mall in Lahug, and inform him to drop you off at the said restaurant or at Tops Lookout. Estimated fare is P50 per person (max of 2).
BY TAXI: Hiring a taxi cab is possible but that can be hefty. Most of them won't give you a metered reading system – hence, they'll be offering you an estimated fare in going there.
BY GRAB: In most cases, this is not possible. But you may opt to rent a car via SquadPH Tours and Travels.