When talking about beaches, Cebu never misses being mentioned. The island, 9th largest in the country, is just teeming with white sand beaches! One such beach is Maravilla White Sand Beach.
Located at Maravilla, Tabuelan, the beach presents soft white sand and clear blue waters. The beach itself rests on a generously extensive coast, which gives ample room for outdoor activities, games, and even long walks.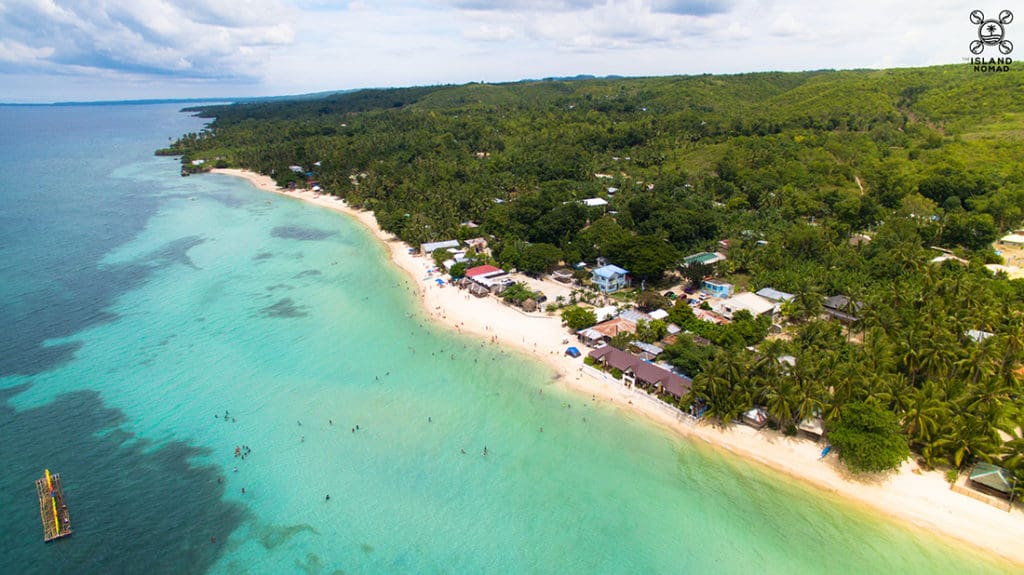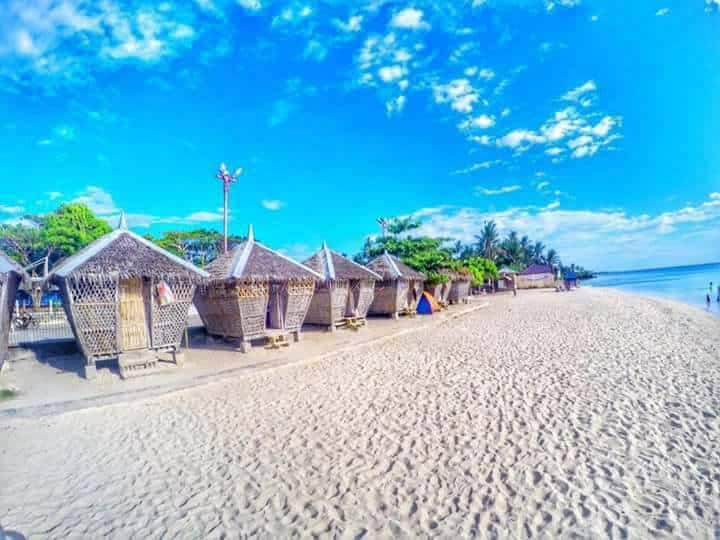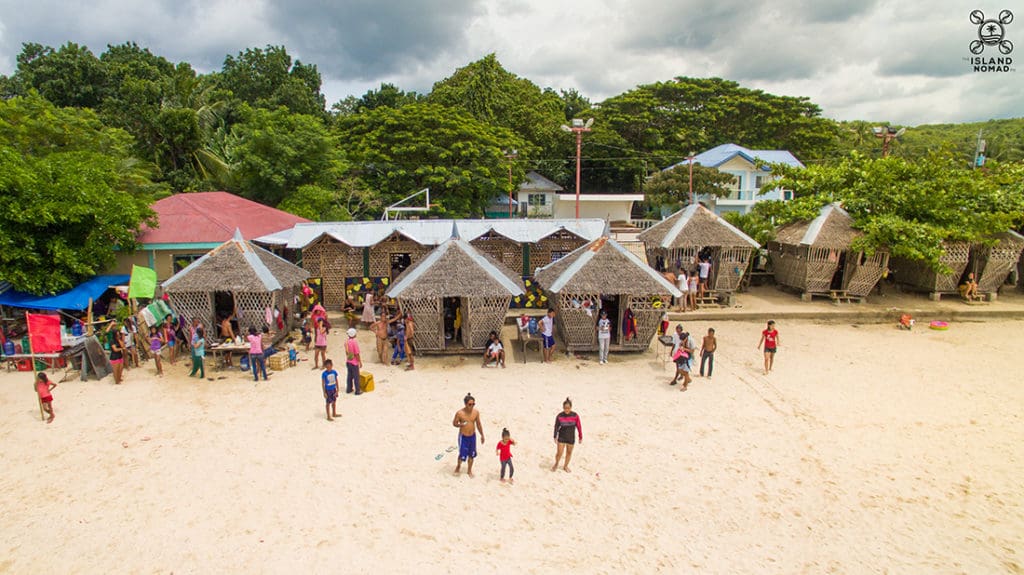 While Maravilla White Sand Beach Resort occupies only a portion of this coast, guests are free to move along the coastline after settling down. After all, the long stretch of beach is just too tempting to just sit and watch, the fine white sand makes it so inviting to tread on!
The beach resort welcomes guests to a variety of rooms, from fan rooms right beside the beach, air-conditioned rooms, and even a whole house! While the house has a heftier price tag, it's definitely worth considering for big groups.
The house has a TV, a refrigerator, and a kitchen with cooking utensils. Cooking is allowed, and there is a grill available to use free of charge. Gas and Butane burners are also available, but it is recommended to bring your own fuel for the burning.
To secure a room for your stay, the resort accommodates reservations on their Facebook page. You must first inquire if the room/s are available on the selected dates. After which, payment can be settled through BDO, GCash, or any remittance services and they will require a picture/screenshot of your deposit slip. After settling the payment, you may then send your guest details (names and contact numbers) and they'll process your booking right away; pretty straightforward!
RATES & OTHER INFORMATION
DAY USE:
Entrance fee: none
Open hours: N/A
ROOM RATES:
Entire house: ₱7,000 per night, good for 12-14 persons
Room: ₱4,000 per night, good for 8-10 persons
Room: ₱3,500 per night, good for 4-6 persons
Fan room: ₱5,000 per night, good for 16 persons
Fan room: ₱2,500 per night, good for 8 persons
Kubo: ₱1,200 for 24-hour stay, good for 4-5 persons
Notes: ₱100 per excess head, check-in/check-out time: 12NN
COTTAGE FEES:
Open cottage

₱800 day use, good for 12 persons
₱1,000 overnight, good for 12 persons
Closed cottage, overnight: ₱1,500, good for 15 persons
OTHER INFORMATION:
Corkage fee: None
Parking fee: ₱100 each car, ₱20 each motorcycle
Water usage: ₱15 per use
Butane: ₱100 for 24-hour use
Gasul: ₱300 for 24-hour use
HOW TO GET THERE?
Exact location on Google maps: Maravilla Tabuelan, North of Cebu – 2 hours and 30 minutes from the center of Cebu City.
BY BUS: From Cebu North Bus Terminal, look for and ride the MEME bus. The bus will bring you to Maravilla.
BY VAN SERVICE: If you have access to service, go by North – Consolacion – Liloan – Danao – Carmen – Sogo – Logo, and then Tabuelan to Maravilla.
BY CAR: Navigate with Waze or Google Maps and set your destination to "Maravilla Beach" in Tabuelan. Parking space is available.