When you're in the Philippines and you're planning for your next adventure, make sure to brace yourselves because with more than 7,000 remarkably beautiful islands, you would never run out of ideas.
Thus, one of the most popular activities in the country is "Island Hopping". Why? Mainly because it lets both tourists and locals see and experience the unique charms of the islands.
And because there's a long list of the country's best island-hopping destinations, it will be quite tricky to narrow it down because every single island will surely leave the tourists in awe. However, if you happen to be in the beautiful island of Mactan, we got your backs!
Here's a list of the amazing island-hopping destinations you could visit. Don't worry if you're traveling alone because you will abso-freakin'-lutely end up enjoying the fun experience.
1. Caohagan Island
From Maribago port, you must travel for about an hour and a half to get to Caohagan. It is known for its colorful marine sanctuary which is perfect for a snorkeling activity. However, because the island is not that big, it can get a little crowded especially during summer season.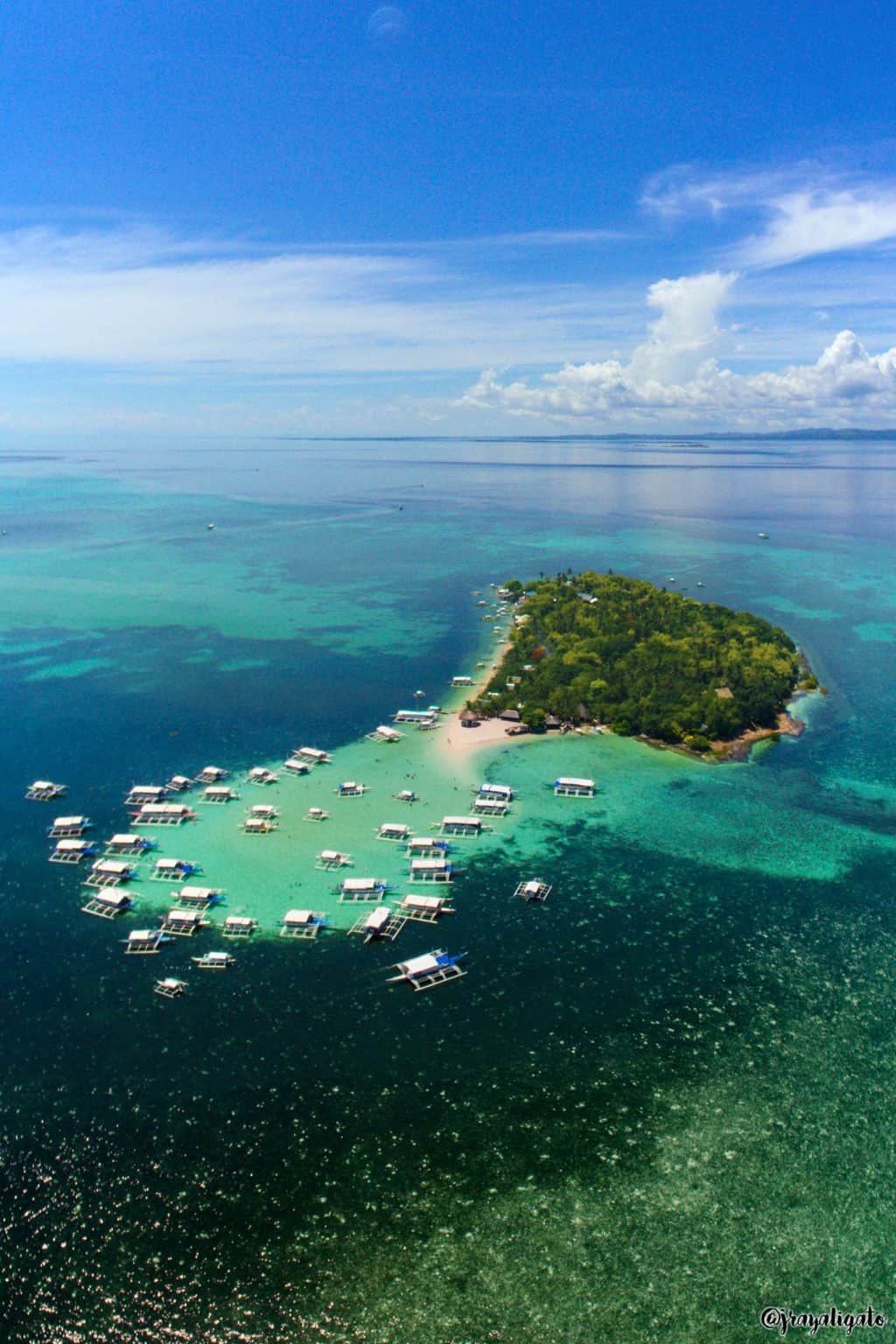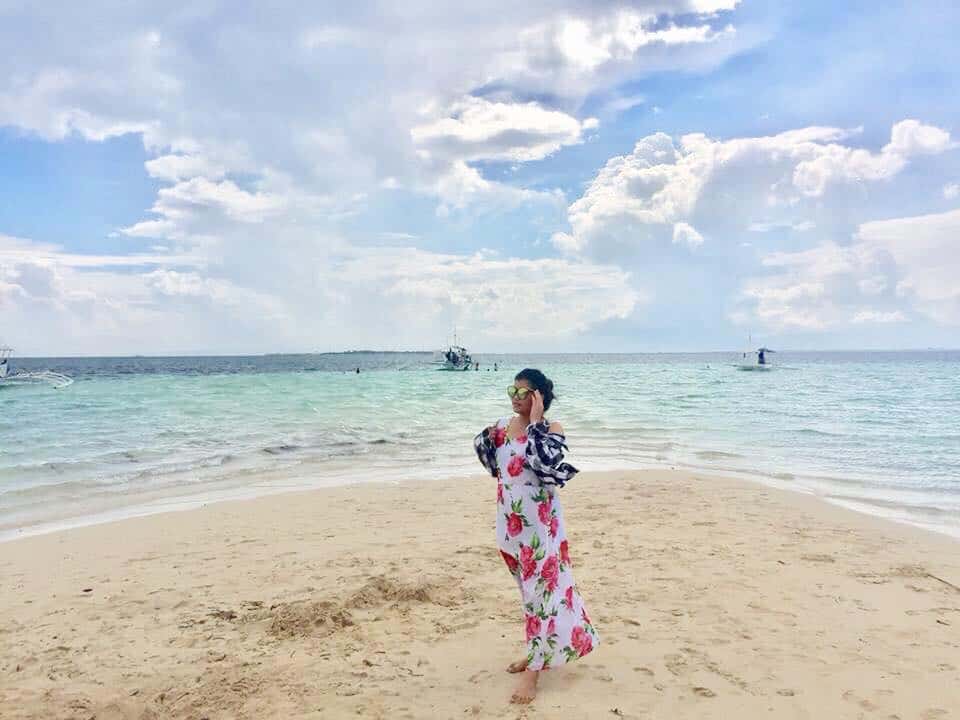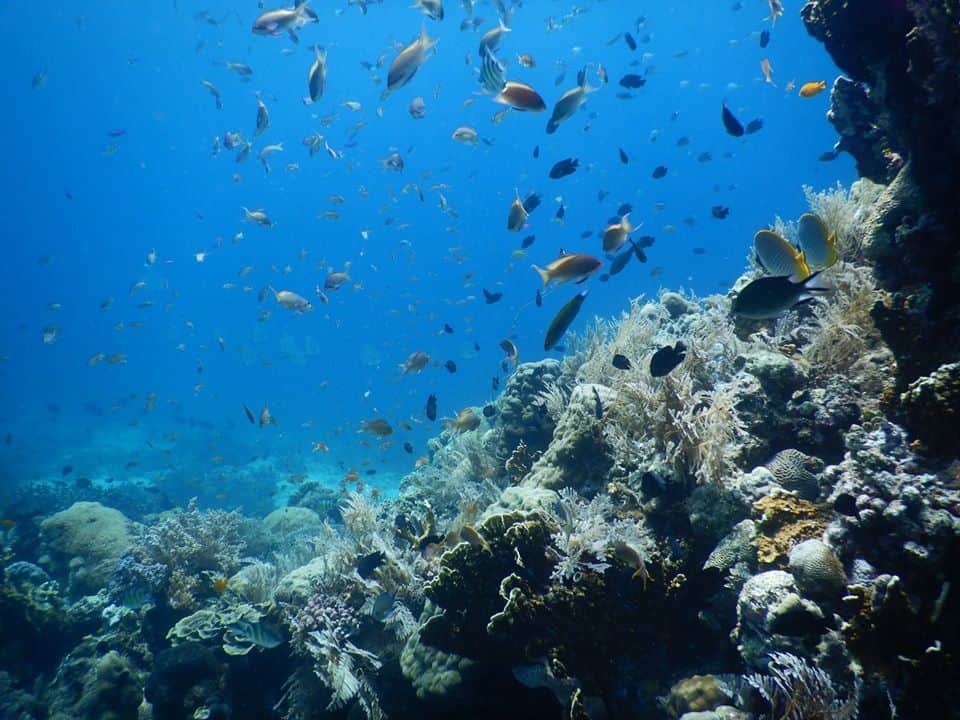 How to get there?
Exact location: Lapu-Lapu City, Cebu — near Nalusuan Island in Olango.
You can hire a boat from any tourism providers, especially those located on Maribago, Mactan Island. Or, you can also rent a 'pumpboat' that can drop you off the island.
Pumpboats are available at Angasil port, beside Mactan New Town. Boat fee starts at ₱100 per head, but make sure to agree first on the fare before proceeding.
2. Olanggo Island
If you are a nature lover, Olanggo Island is the perfect spot for you during an island-hopping tour because aside from its vibrant marine creatures, one of the reasons why this island is well-known to tourists is because of its wildlife sanctuary.
3. Hilutungan Island
Hilutungan Island or Gilutongan Island is considered as a diver's and snorkeler's paradise. It is because underneath the deep blue waters is one of the richest and finest marine sanctuary you can explore.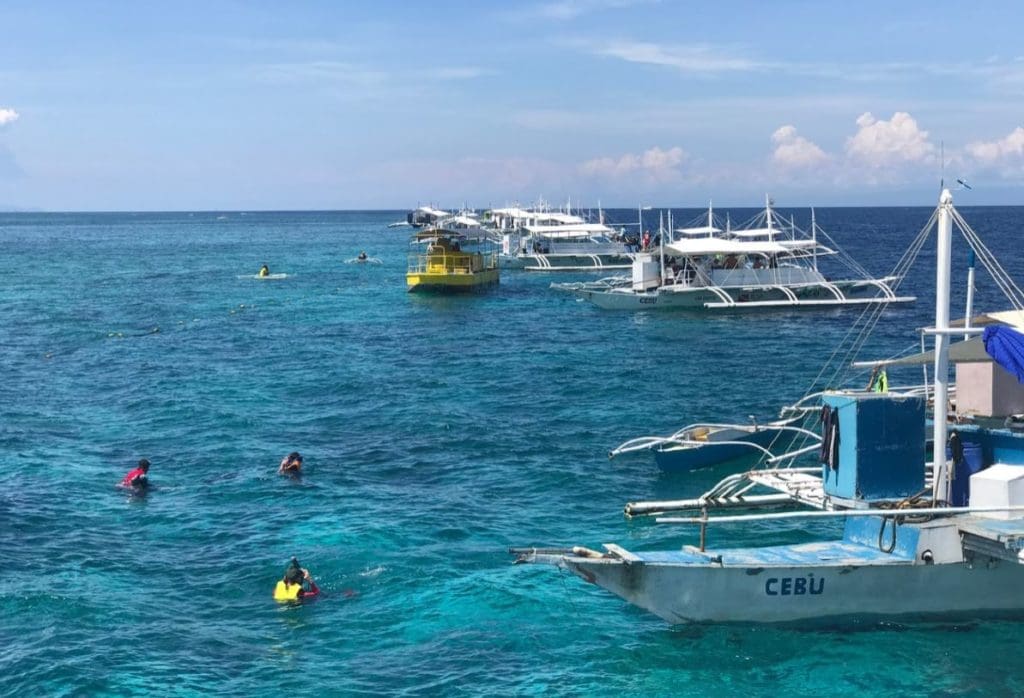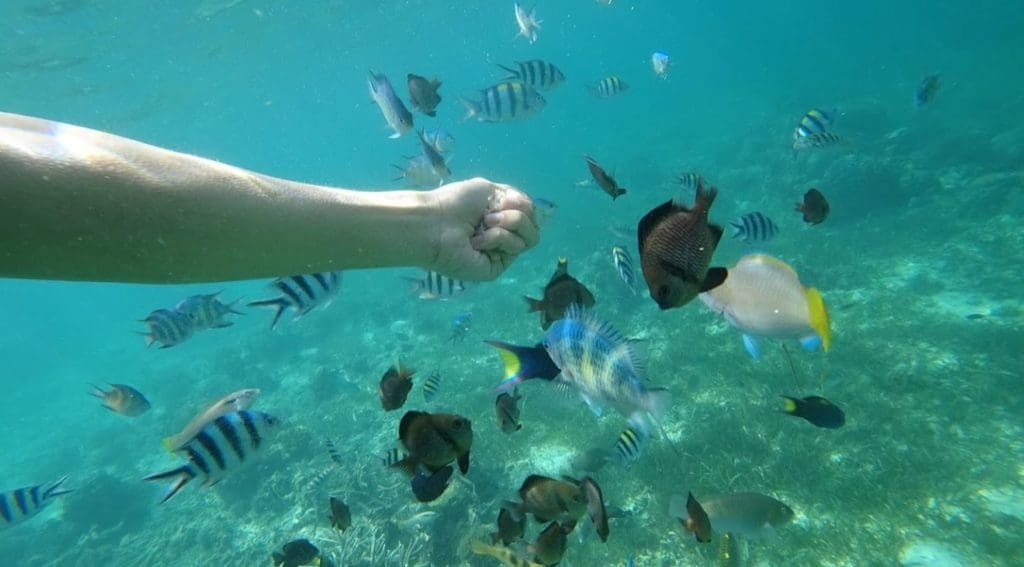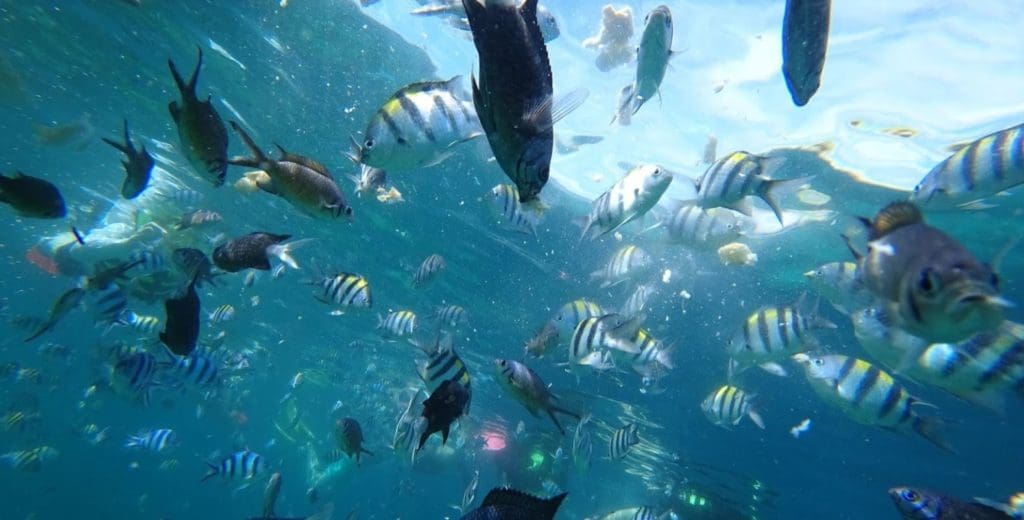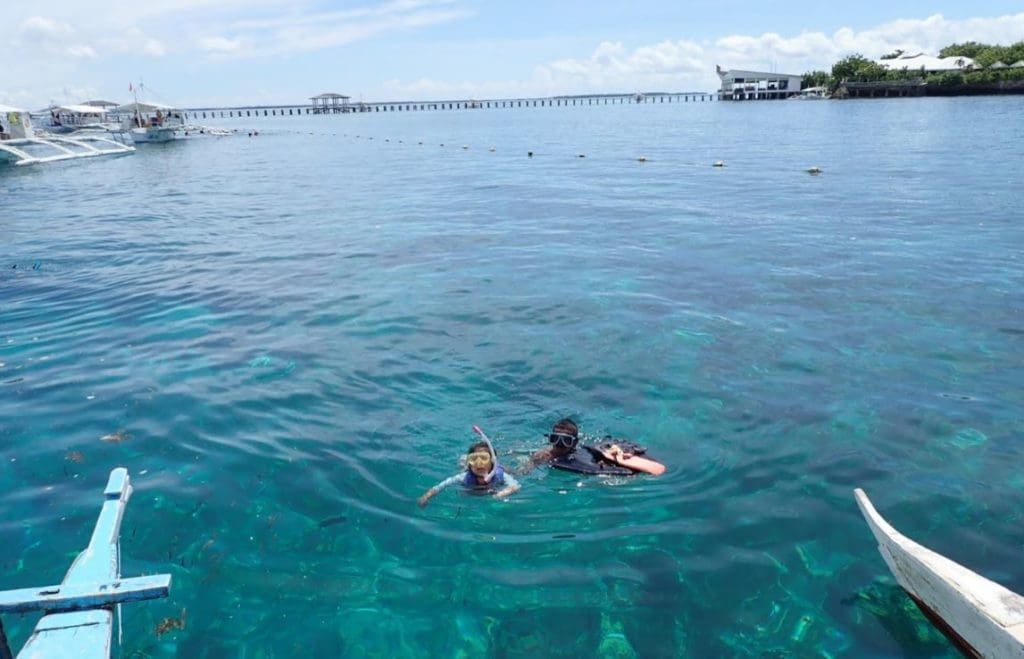 Entrance fee:
Snorkelling: P100
Scuba diving: P300
Exact location: Olango Reef, Cordova, Cebu
4. Sulpa Island
Sulpa island may be a bit tiny than the others, but it does not mean that it has nothing to offer because despite the fact that it is privately owned, it is still a good spot for some underwater activities.
5. Nalusuan Island
Known as one of the fishing sanctuaries in Mactan, Nalusuan Island, surely has gathered a lot of attention from both locals and tourists because of its diverse marine life and signature clear waters. There are several activities you could do during your visit to the island including diving and snorkeling but, just a little reminder, it can get a bit pricey.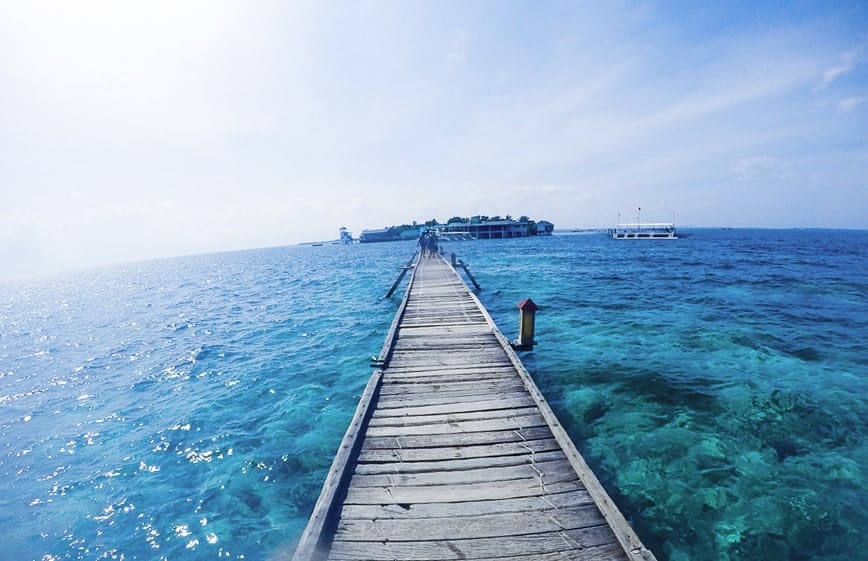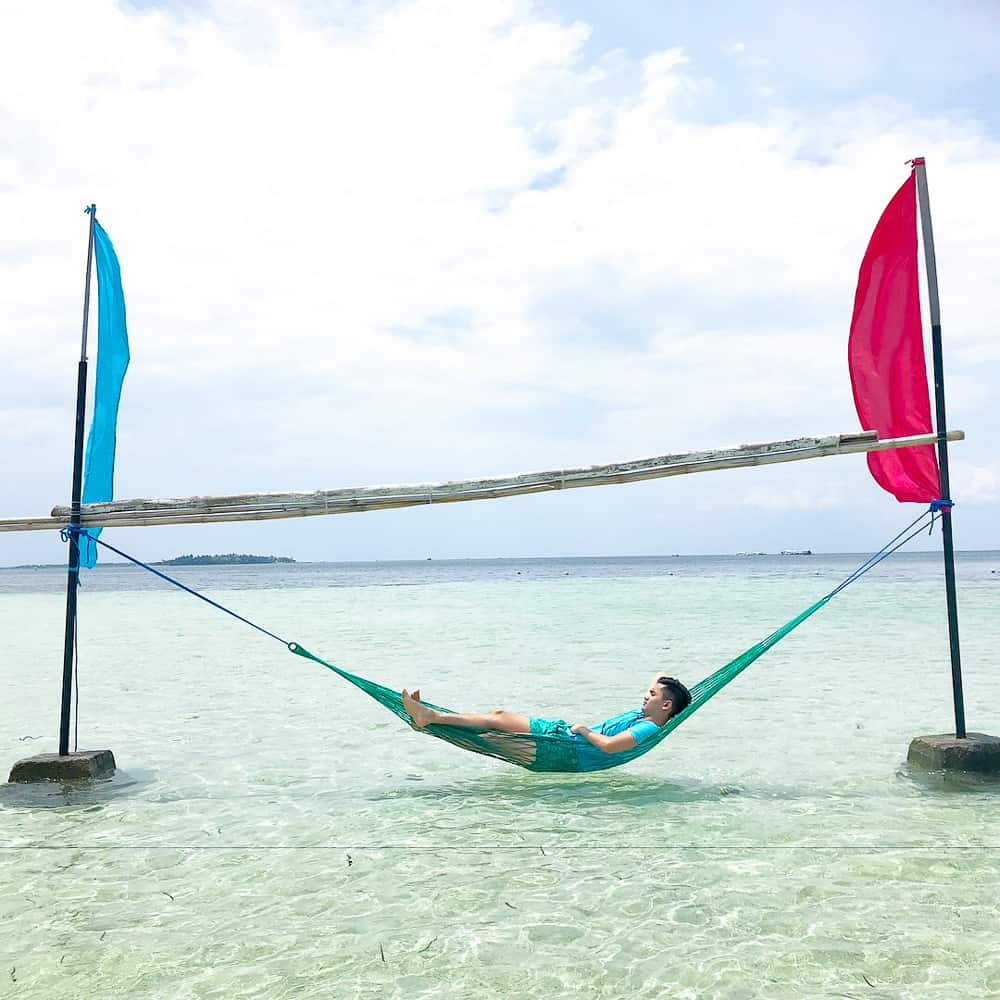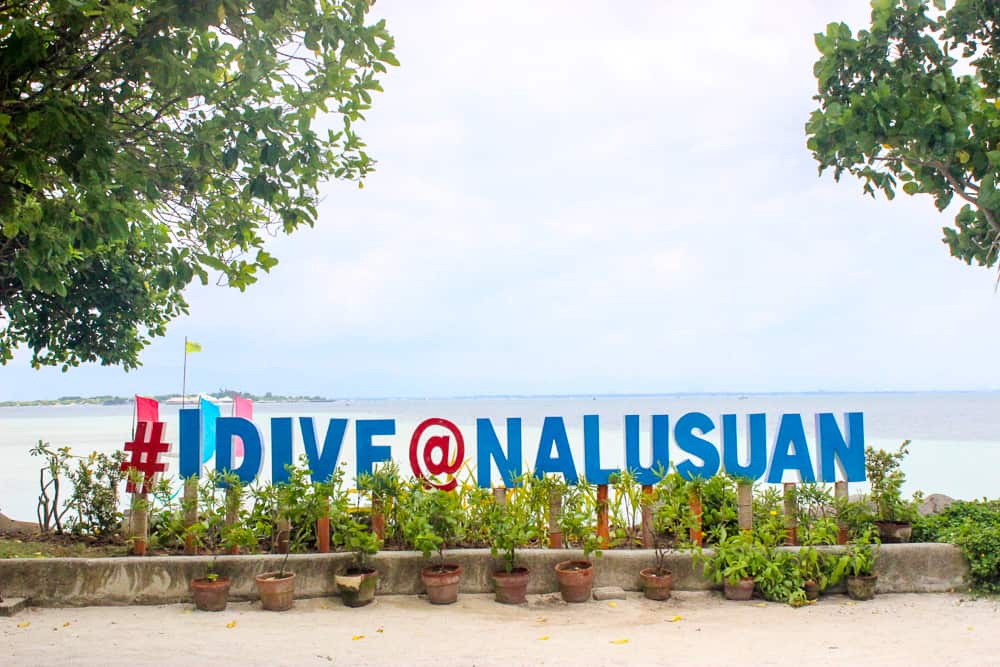 Entrance fee:
Entrance fee – ₱200 per head
Banana Boat (5pax-1hr) – ₱6,500
Ocean Kayak (2pax-1hr) – ₱250
Paddle Boat (3-4pax-1hr) – ₱200
Snorkeling (snorkeling set w/ life jacket) – ₱300
Jet Ski rental (2pax-1hr) – ₱4,500
Parasailing (15min) – ₱2,500
Scuba Diving – ₱2,000 w/ license; ₱2,500 w/o license
BOAT TRANSFER (Roundtrip)
• 1-10 pax – ₱2,500
• 11-25 pax – ₱4,000
• 26-50 pax – ₱8,000
Boat ride is approx. 45 minutes and starts at Ocean Pearl Port in Cordova, Cebu.
CONTACT DETAILS
For inquiries and bookings:
• Tel #: (032) 516 – 6432, 505 – 4595
• Mobile #: 09173221033 / 09255565610 / 09224022828
• Email: [email protected] / [email protected]
• Website: www.nalusuanislandresort.com
• ONLINE BOOKING: Agoda.com / TravelBook
GENERAL REMINDERS:
– Make sure to book at least 1 week in advance. They accept walk-ins, but the resort is fully booked at times.
– Electricity (Genset) starts at 6:00 pm and ends at 8:00 am.
– Bringing of foods and beverages are not allowed.
Exact location: Olango Reef, Cordova, Cebu
6. Pandanon Island
For those who do not know, Pandanon Island is a farther part of Bohol. However, most of the island hopping tours include this island as one of the destinations for the trip because of, one, its proximity to Mactan Island and, two, you wouldn't want to miss its white sand and beautiful turquoise waters.
Entrance Fee: P150/pax
Cottage Rentals: Price starts at P250
Make sure to visit and experience a day of fun on these islands!
Diving Operators in Cebu
These spots are commonly visited by divers, both advanced and beginners. We recommend that for easier transactions and processing of fees and transportation, you coordinate with your chosen diving agencies. Here are some which offers diving experience and tours in the aforementioned sites:
You can coordinate with these diving agencies so they can assist you with the directions and the transport to and from these marine sanctuaries.