Globe or PLDT? For years, the Filipino people only had to choose one between two choices but as the third telco player enters the scene, the existing duopoly held by Globe and Smart Communications is about to come to an end.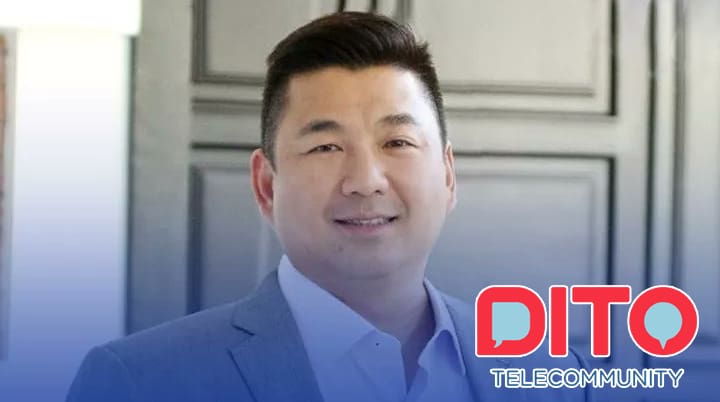 Who is DITO Telecommunity?
The DITO Telecommunity, or formerly known as Mislatel, is a consortium of Dennis Uy's Udenna Corporation, Chelsea Logistics Corporation, and China Telecommunications Operation.
In its early days as Mislatel, it failed to start its operations due to its franchise getting revoked. When it won its bid in 2018 as the third major telco player, things started looking up for this new challenger. It was then renamed to DITO Telecommunity; "Dito" being the Filipino word for "here".
On that same day, President Rodrigo Duterte granted permission for the telco to start operating and it was also awarded by the National Telecommunications Commission (NTC) with a Certificate of Public Convenience and Necessity – a certificate which allows the company to construct facilities and render their services.
For their first year of service, their goal is to break the long-standing duopoly between Smart Communications and Globe Telecom, an action which is expected to bring costs down and improve internet speeds nationwide.
They aim to bring over customers onto their side with the promise to provide an average minimum internet speed of 27 megabits per second (mbps) to 37% of the population.
In the succeeding years, they promised to increase it by 55 mbps with at least an 87% coverage. For this to be possible, they committed to build 1,600 towers to provide the needed coverage.
These towers will be sponsored by two of its partner companies – the China Energy Equipment Company Ltd and FIlipino-Malaysian Consortium Zeal Power Constructions and Development Corporation – with a possible expense of about P150 billion for the first year alone.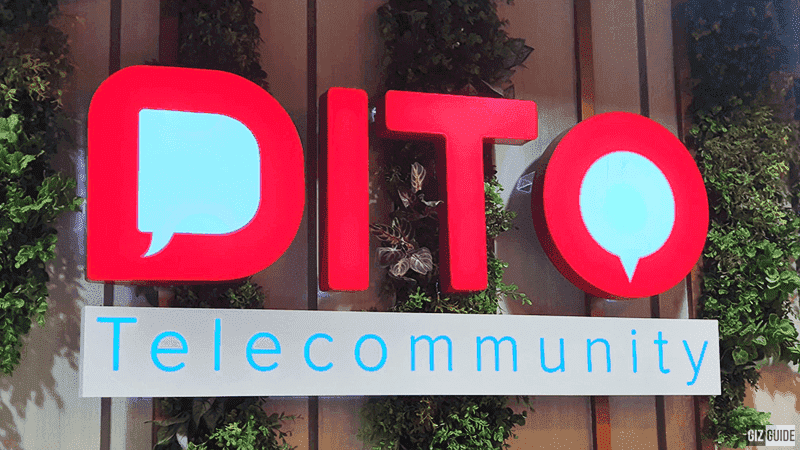 DITO misses July 8 Technical Launch
DITO Telecommunity's scheduled public rollout was supposedly last July 2020 but due to difficulties brought about by the pandemic, they weren't able to meet the requirement of 1,300 towers for the technical launch.
"The COVID-19 [pandemic] and lockdowns prevented us from our full rollout. With the subsequent easing of different lockdown situations, we are doing our best to get back on track so that we can get the 37% [coverage] requirement under our CPC (certificate of public convenience) completed,"

– DITO Chief Administrative Officer Adel Tamano said, adding that DITO plans to finish 2000 cell sites by the end of the year
According to Section 14 of the bidding terms of reference, DITO is only given two 6-month grace periods within the five-year commitment period to comply.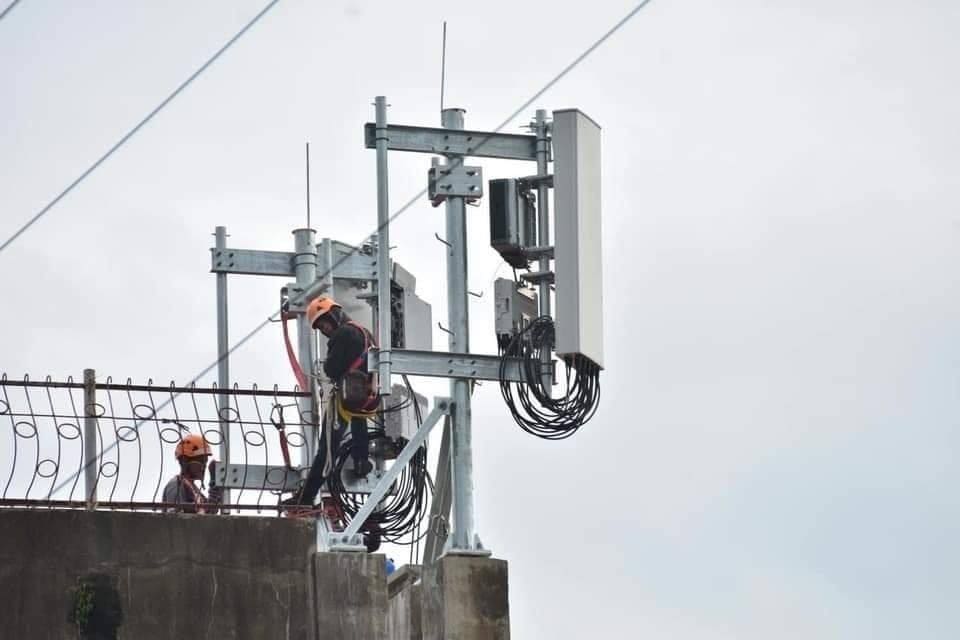 DITO franchise approval raises concerns on national security
In just less than three months, the House of Representatives, with a vote of 240-7, passed House Bill 7332 which gives DITO a legislative franchise to "construct, establish, install, maintain, and operate wire and/or wireless telecommunications systems in the country" that will last for 25 years after the expiry of its existing franchise in 2023.
This quick approval has faced backlash which resulted in a petition to stop the entry of the China-backed telco and raised concerns about national security.
"We started this petition to the Philippine Congress to stop the entry of Dito Telecommunity into the Philippine telco industry until its risks to the country are thoroughly assessed," the petition at Change.org reads.
Atty. Adel Tamano clarified in a statement that DITO Telecommunity's Memorandum of Agreement (MOA) with the Armed Forces of the Philippines has the same provisions and commitment to national security as the MOAs signed with PLDT Inc. and Globe Telecom Inc.
"May we further remind everyone that as part of the New Major Player selection process, we have submitted our cybersecurity plan during the bidding process to prove that our networks and facilities will not compromise national security and shall abide with the National Cybersecurity Plan,"

– Atty. Adel Tamano, Spokesperson of DITO
"DITO Telecommunity is, first and foremost, a Filipino-owned and managed company and will always look after the interests of the Filipino people. Let me reassure the Filipino public that DITO is steadfast in its commitment to provide world-class telecommunications services,"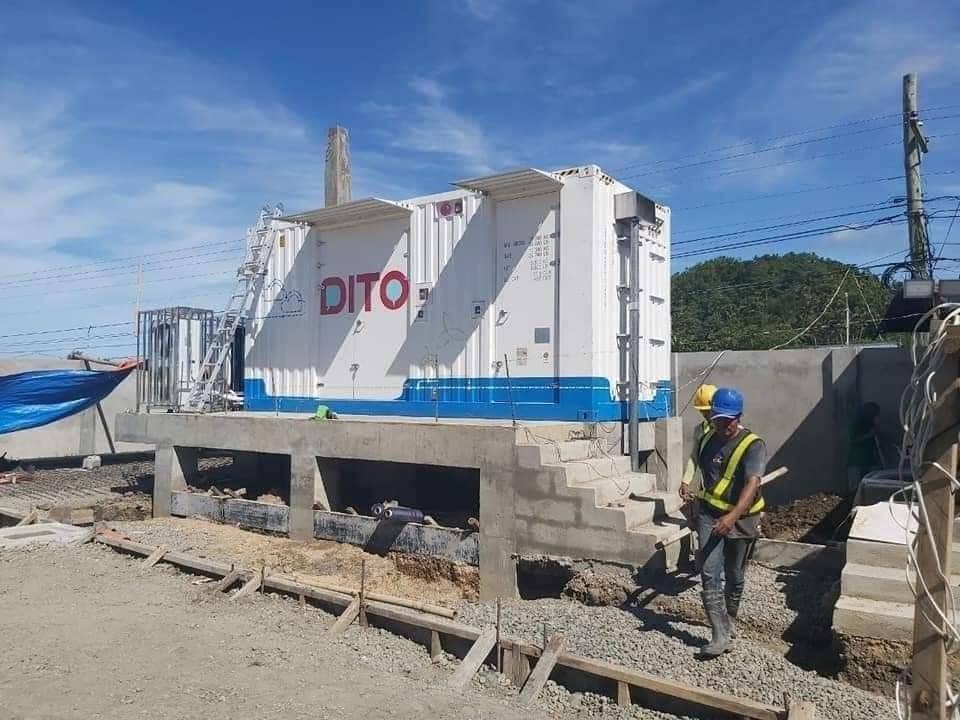 Services to offer
The third major telecommunications provider in the Philippines will be offering the following products and services:
Mobile prepaid
Mobile postpaid
Data products and services
DITO executives have repeatedly mentioned they will be offering relatively cheaper rates yet faster internet connectivity.
Launch date
DITO Telecommunity is set to launch commercially in March 8, 2021.
It's required to cover at least 37 percent of the population and provide a minimum average internet speed of 27 Mbps on its first year.
DITO Telco service stores can also be seen around the major malls in Cebu.
Where to buy the DITO SIM cards in Cebu?
You can buy DITO SIM cards at any of these official outlets in Cebu:
SM City Cebu
SM City Consolacion
SM Seaside City Cebu
Robinsons Galleria Cebu
Robinsons Cybergate
Upates
February 22, 2021 Update
February 22, 2021: The National Telecommunications Commission (NTC) confirmed on Monday, February 22, that DITO Telco passed its first technical audit, delivering an average speed of 85.9 Mbps for 4G and 507.5 Mbps for 5G. These are the internet speeds recorded per distance:
Near the base station: 102.4 Mbps (4G) and 769.1 Mbps (5G)
Middle point: 91.2 Mbps (4G) and 437.1 Mbps (5G)
Far from base station: 64.4 Mbps (4G) and 316.5 Mbps (5G)
March 2, 2021 Update
March 2, 2021: DITO Telecommunity announced on March 2 that it will be available in the following VisMin areas including other parts in Cebu staring this March 8, 2021.
Areas in Cebu:
Carcar
Cebu City
Consolacion
Danao
Liloan
Mandaue
Minglanilla
Naga
San Fernando
Talisay