When it rained stunning islands jeweled with long stretches of powdery white sand shorelines in the Philippines, Daanbantayan town in Cebu certainly got a good catch.
Located in the northern part of Cebu, Daanbantayan has become a renowned tropical getaway among local and foreign travelers. It is famous for its attractive beaches and breathtaking dive spots. Few parts of the town are best locations for snorkeling with rich marine life and diverse coral reefs.
It's time to get salty and sandy. Here's a list of the six tourist destinations that you should include in your itinerary when travelling to Daanbantayan.
1. Carnaza Island
It looks like a turtle-shaped island from an aerial view. While it's true that its distance and accessibility are among the factors why there's not much tourism in the area, the island is still worth the travel. It is a paradise of crystal-clear waters and breathtaking landscape. This is not just a place for swimming and snorkeling, the place is also a home of unexplored caves and thick forest vegetation. Although when travelling, make sure that you bring with you enough sources of battery supplies (powerbanks) since the island has limited power supply.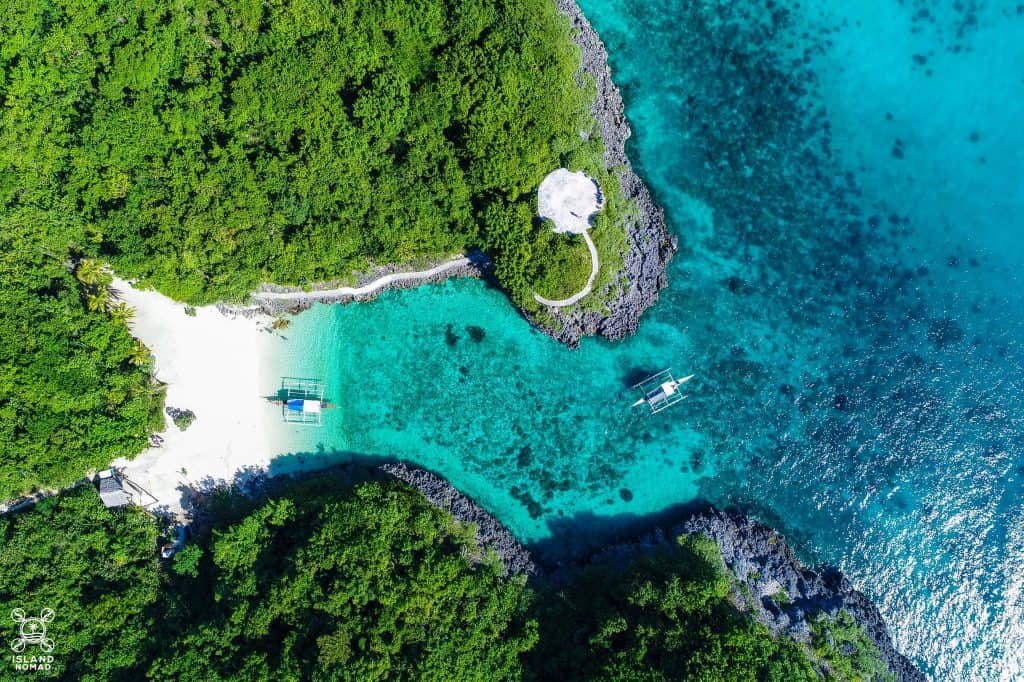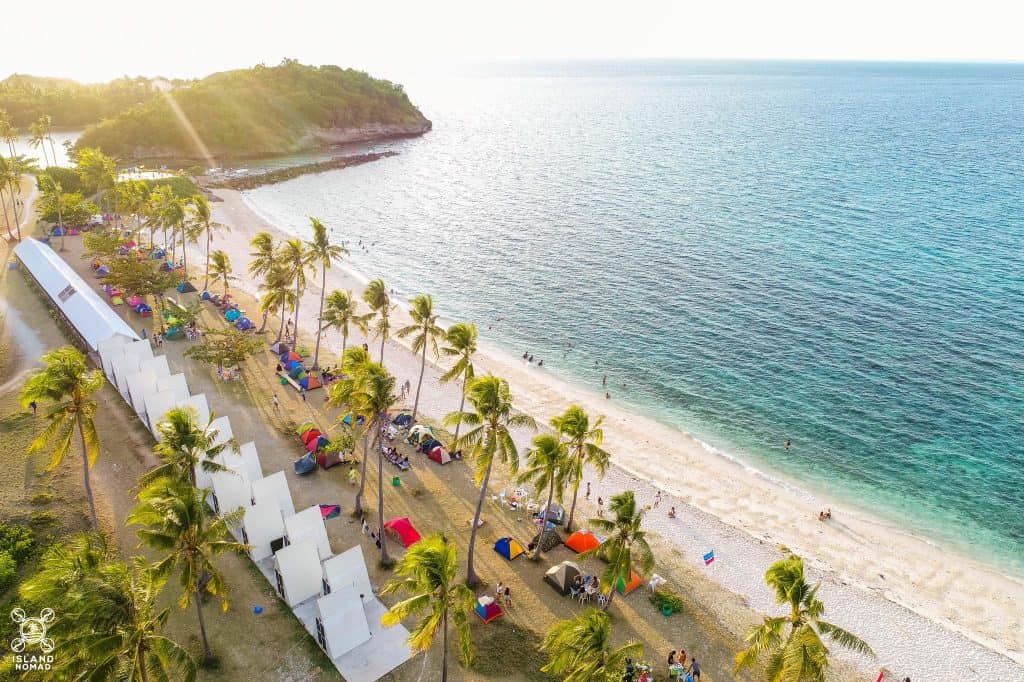 Exact Location: Northernmost distance from the shore of Daanbantayan Northern Cebu and at the North of Malapascua Island — approx. 4 hours away from the city.
Tent Rates:
Regular Season – P100 (tents offered by the staff of Carnaza Eco Park)
Peak Season – P300 (tents offered by the non-staff of Carnaza Eco Park
How To Get There: Head on to Cebu North Bus Terminal and ride the bus bound for Maya-Bagay or you can simply ask and conductor around the bus terminal and tell them that you're going to Tapilon Port. Travel time is around 4 hours and fare is P212 (airconditioned bus).
Once you arrive at Tapilon Port, ride a boat going to Carnaza Island (P150 per way). First trip is at 7am-10am but it would actually depend on the condition of the sea. Alternatively, you can rent a pump boat for P7000 roundtrip it can carry around 25-30 people. Tapilon Port to Carnaza Island travel time is 2 hours.
2. Malapascua Island
Malapascua island is a must-visit for beach staycation. Here, you won't just frolic on its white sand beach but you can also snorkel in the shallows. There are also bars and restaurants scattered around Bounty Beach, the island's main beach. You can chill around, take a stroll, get some light snacks, and eventually dip in the cool waters surrounding the place.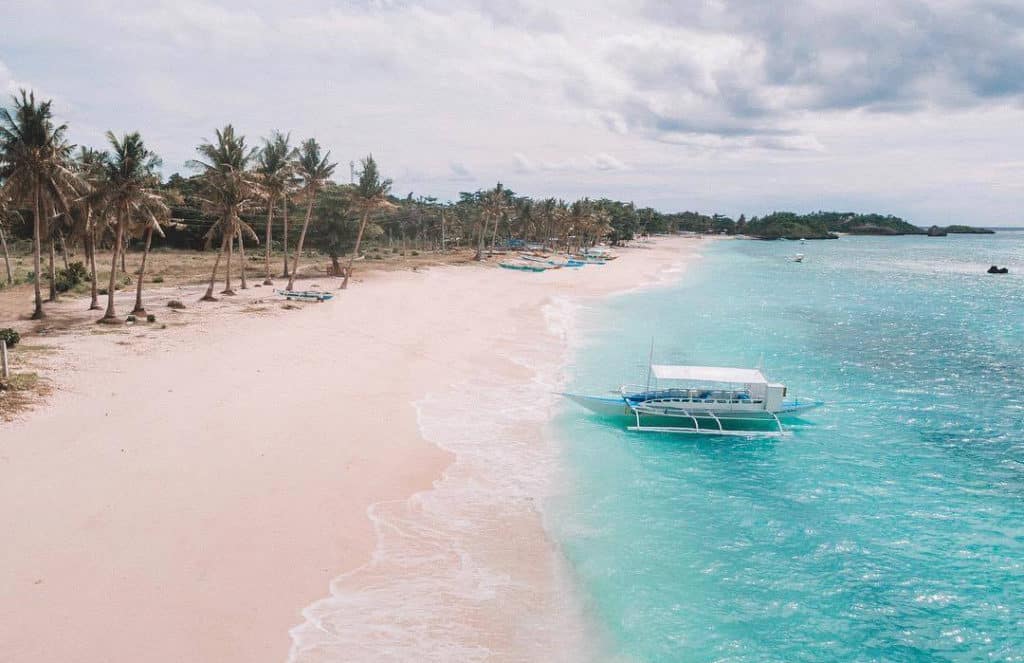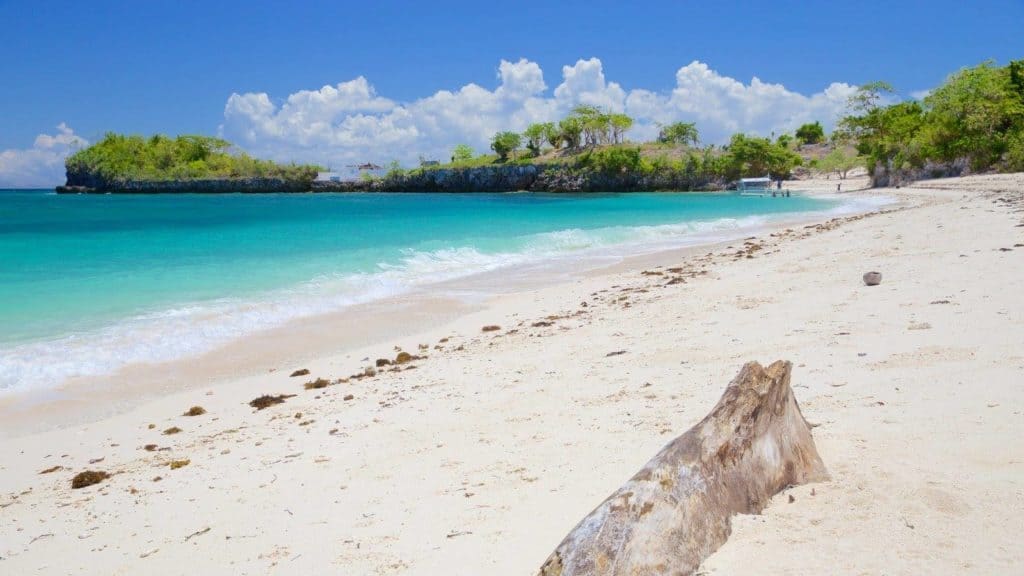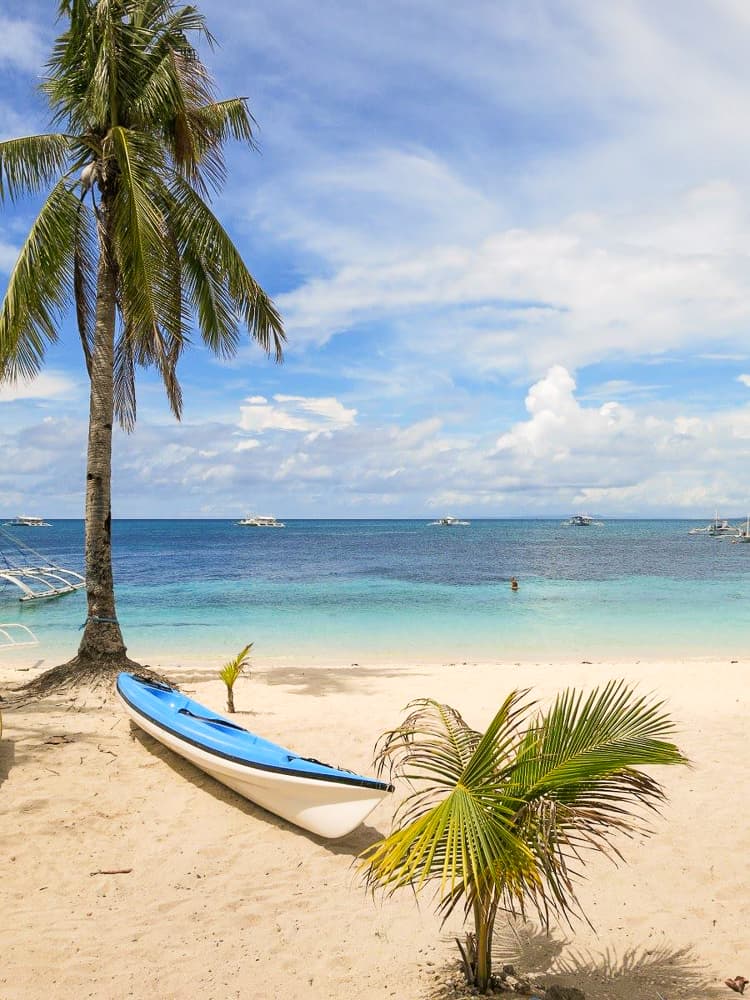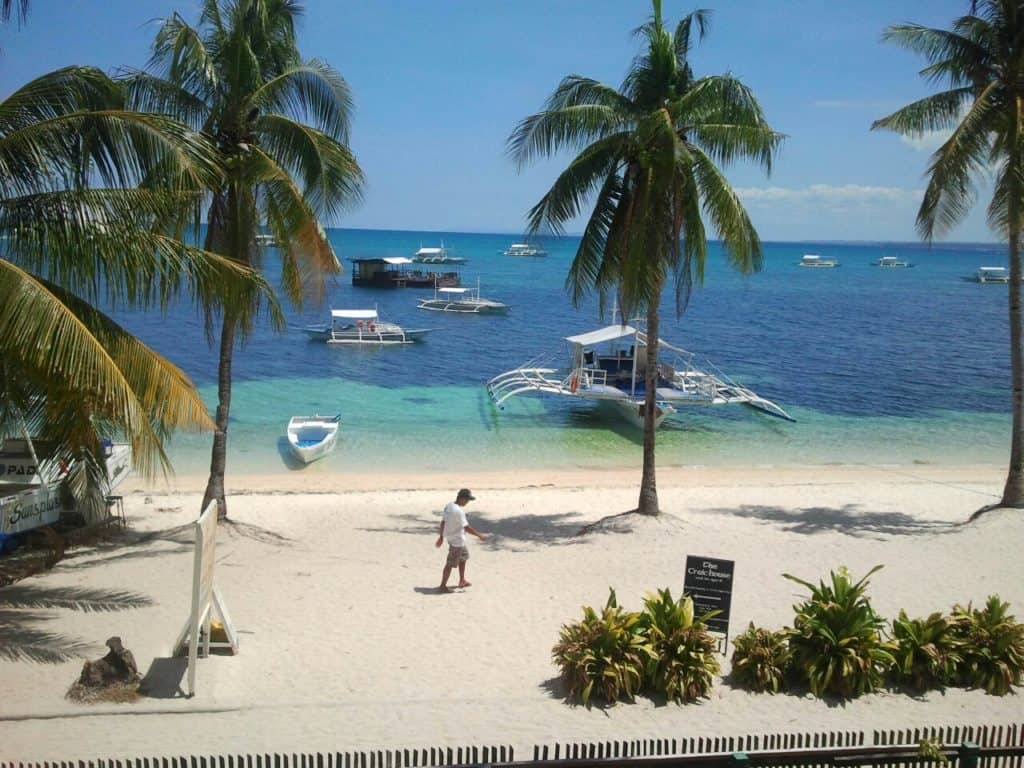 Exact Location: Malapascua Island, Daanbantayan, Northern Cebu — 4 hours away from Cebu City, and 30 minutes away from Maya Port.
Where to Stay:
How To Get There: Head to Cebu City North Bus Terminal. Ride a van or Ceres bus bound for New Maya Port (around P210 fare, 4 hours travel time). Walk to the port or take a motorcycle for P20/head. Take the boat to Malapascua with P100/person fare (45 mins travel time). If it's low tide, the boat can't dock near the shore so you will be transferred by a small boat. Fare is P20/person. You may also charter a boat for P1500 good for 15 passengers. Alternatively, you can also drive to New Maya Port using your vehicle, but you'll have to park it near Maya Port. Parking fee is P100/day.
3. Gato Island
Gato Island is a rocky island located in between Malapascua and Carnaza Island. Bamboo sharks, white tip sharks and cat sharks are known to be dwelling here. It holds a huge diversity of marine life such as banded sea snakes, stingrays, tuna, snappers, seahorses, cuttlefishes and a lot more, making it a good spot for diving.
Gato Island also boasts interesting underwater rock formations and corals. Upon arrival, you'll be greeted with a huge cave that shelters many animals serving essential roles in the island's ecosystem.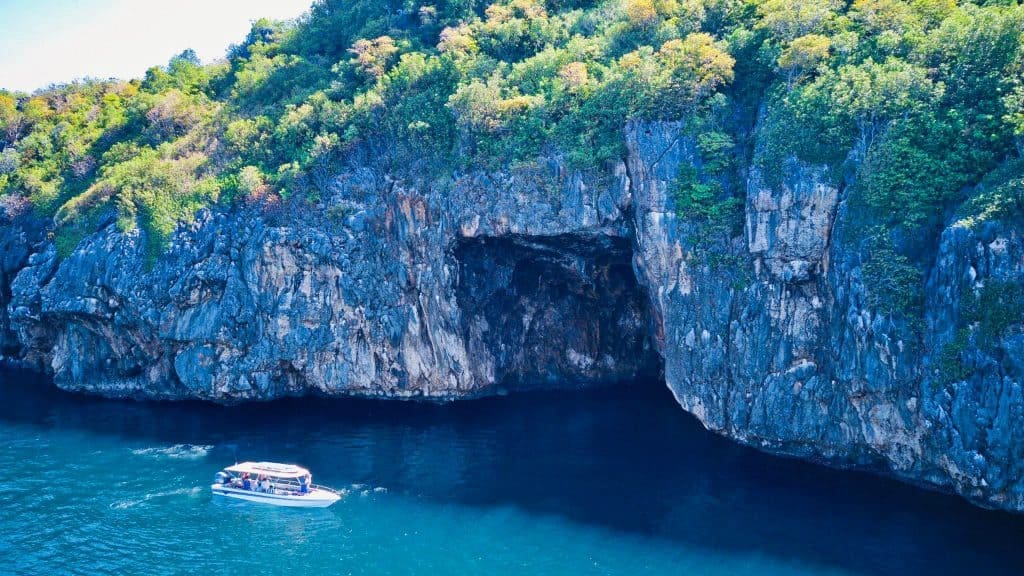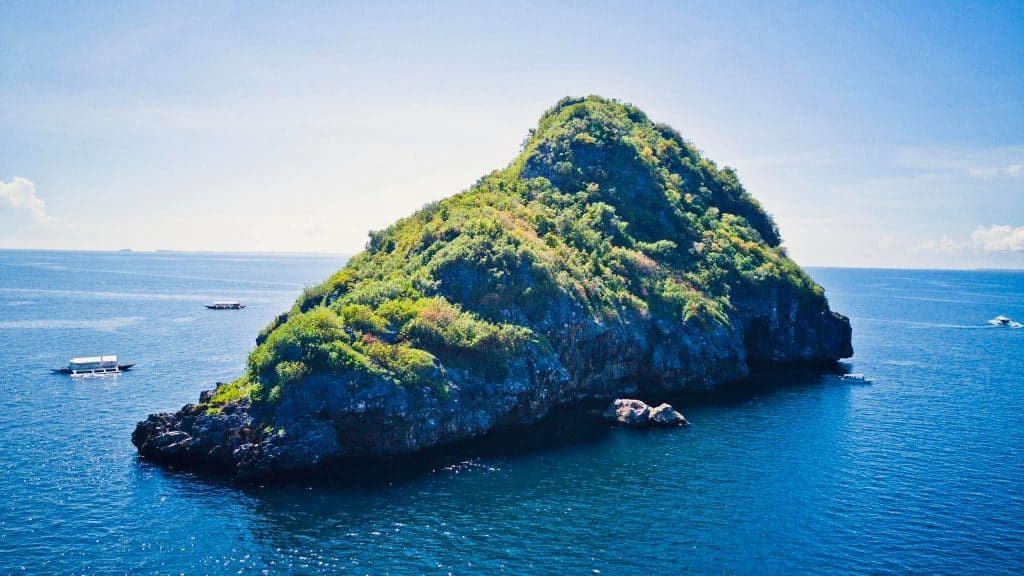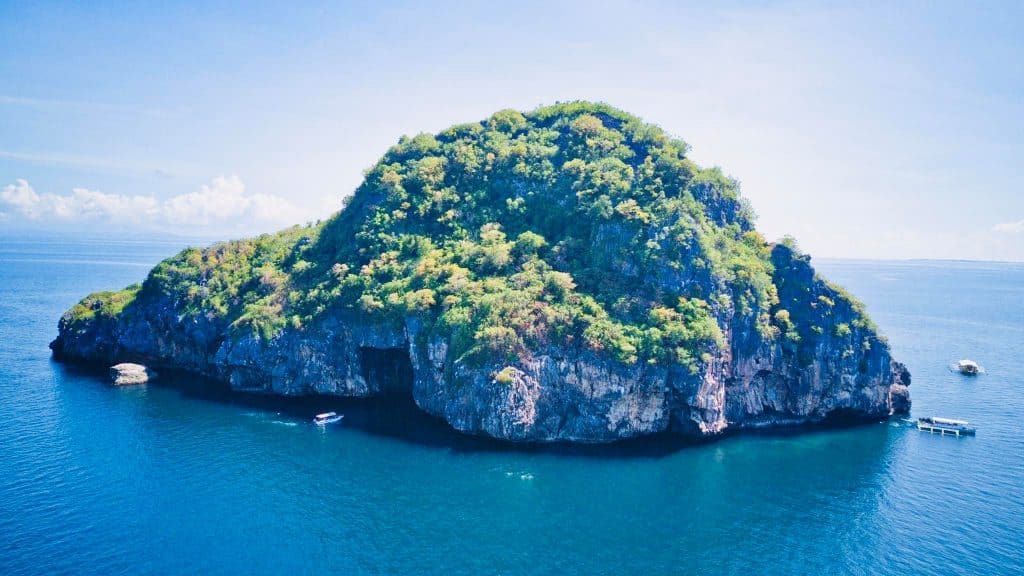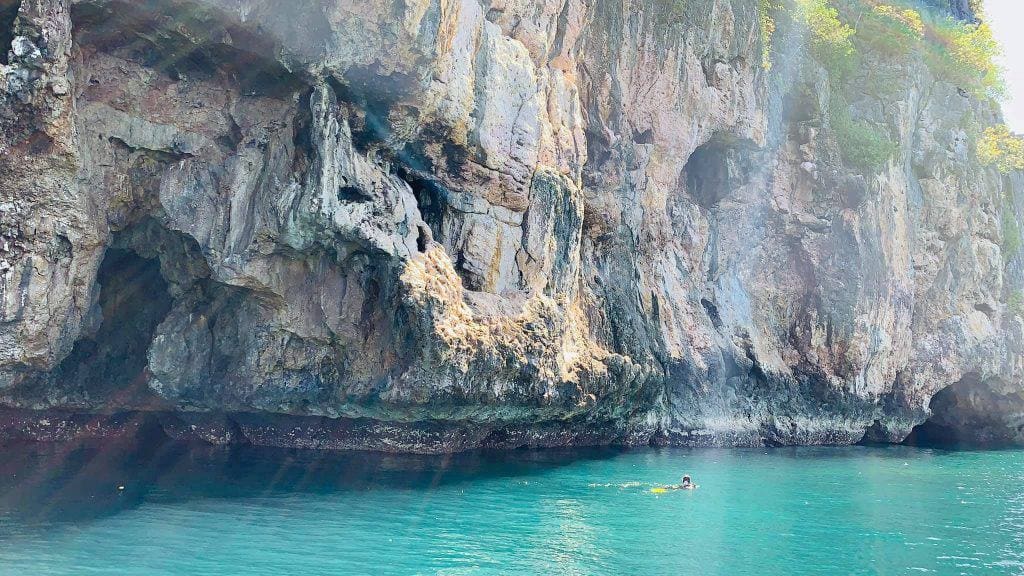 How To Get There?
Gato Island is usually included in island hopping tours alongside Kalanggaman Island, La Manok, and Malapascua Island.
For a hassle-free trip, it's better to book a trip and hire an island hopping service agency in advance. You may contact ECebu Finest Island Hopping Tour Partners at 0916-557-7118.
DO-IT-YOURSELF (DIY): From Cebu North Bus Terminal, take a ride to a bus bound to Daanbantayan, specifically in Maya Port. The trip is roughly around 4-5 hours. Upon arrival to the port, register to take a boat ride going to Malapascua Island. The first trip departs at 7 AM while the last trip is at 5 PM, though the locals will still consider faring beyond that time depending on the number of passengers. The boat ride is roughly around 30-45 minutes and upon arrival, the locals can be asked for further directions on how to get to Gato Island.
Fare Rates:
Bus Fare from Cebu to Daanbantayan: P160
Fare from Port to Daanbantayan Proper: P10
Fare from Daanbantayan to Maya Port: P10
Fare from Maya Port to Malapascua: P100
The island is indeed a sight to behold and through the locals' efforts, the island is preserved and hopefully would stay that way for many generations to come.
4. Monad Shoal
Swimming underneath the waters with towering corals, playful turtles, and a wide variety of fishes, can be fun and exciting. But swimming with sharks? Monad Shoal gives you that thrill.
This place is widely known for being one of the world's sites that attract thresher sharks. Thresher sharks are easily recognized by the long upper lobe of the caudal fin (top half of the tail). They are considered mostly harmless to humans.
These sharks can be seen before sunrise in the region.  The sea mount acts as cleaning area for them to remove the parasites from their skin, mouth and gills. There are also devil, eagle and manta rays, including occasional hammerhead sharks, swimming in the area.
Exact Location: 7.8 kilometers from Malapascua Island, Daanbantayan, Northern Cebu.
How To Get There: First, you need to get to Malapascua Island by following the instructions above on how to get there.
5. Golden Sands Destinations Resort
Swimming, island-hopping, diving, and snorkeling can be exhausting. Daanbantayan just can't let you go without a little royalty pamper.
Golden Sans Destination Resort located in Daanbantayan, Cebu offers you a stay that is bathed with endless picturesque and world-class properties and amenities, thirst-quenching concoctions, and if there's enough energy left, activities that you should never miss.
You can go paddle boarding, kayaking, and biking.  Their "Boogie's Restaurant and Bar" is also a must-try as it offers a fusion of local and international delectable dishes.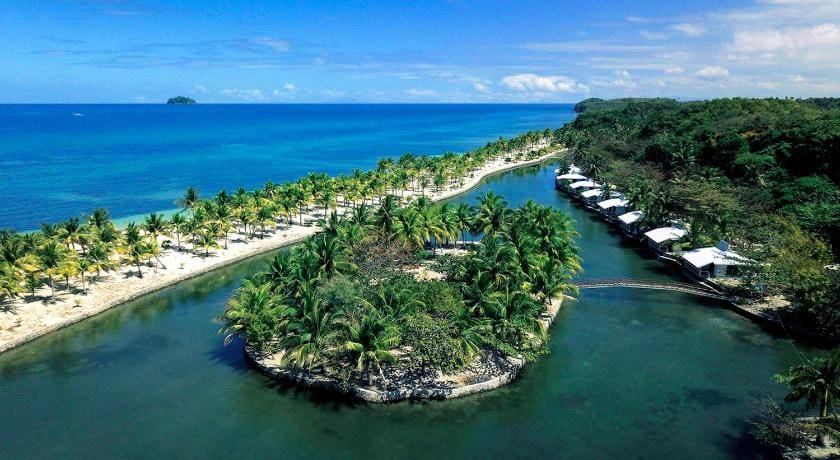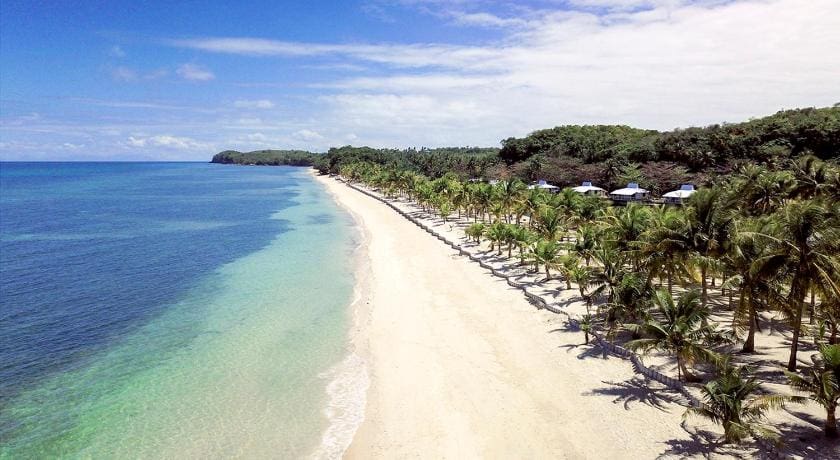 Exact Location: Sitio Suba, Brgy. Maya, Daanbantayan, Northern Cebu
Room Rates:
Garden Villas: P8400/night good for 2 pax with breakfast
Lagoon Villas: P12200/night good for 2 pax with breakfast
Family Villas: P18300/night good for 2 pax with breakfast
How To Get There: Head to Cebu City North Bus Terminal. Ride a van or Ceres bus bound for New Maya Port (around P210 fare, 4 hours travel time). Tell the driver to drop you off at Maya Public Market in Daanbantayan. From there, ride a habal-habal or tricycle going to Golden Sands Destination Resorts (formerly Sandoval Beach Resort). Fare is P20-30 per person.
6. Kandaya Resort
Kandaya Resort is also Daanbantayan's flagship bearer when it comes to idyllic, luxury destination in the heart of the historic Daanbantayan. It is named in homage to Datu Daya, an ancient brave tribal chieftain who once stood as protector of old Bantayan. The resort offers a serene environment mixed with adventure, relaxation and tradition to reinvigorate the body. The resort offers Asian and Western cuisines. They also have a spa that would certainly rejuvenate your senses to a state of balance and well-being. However, Kandaya Resort is temporarily close until further notice. They are looking forward to open by mid-December.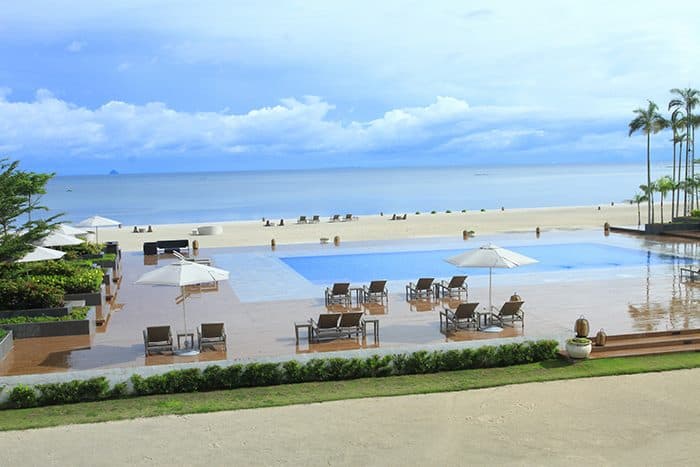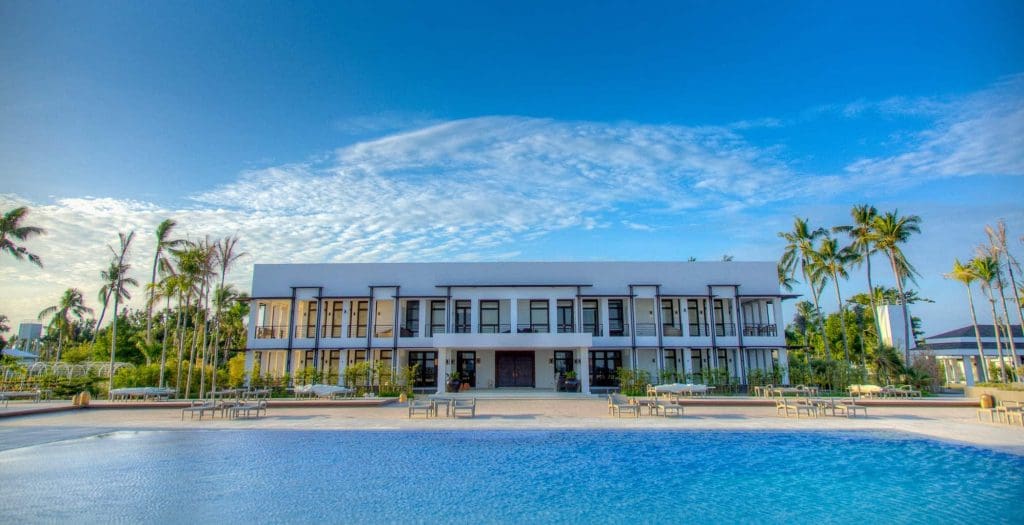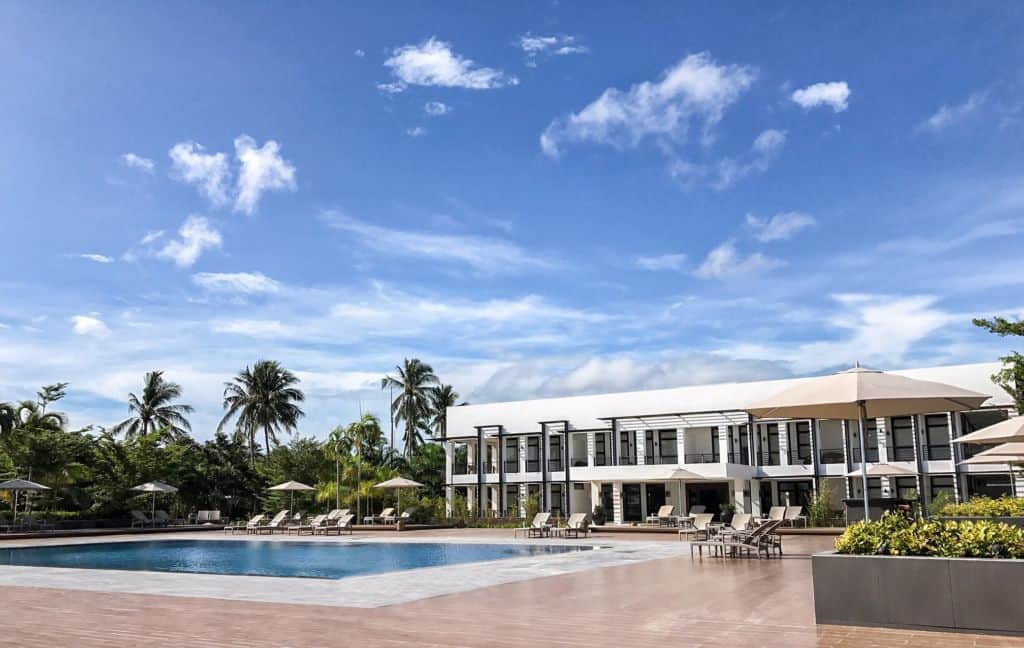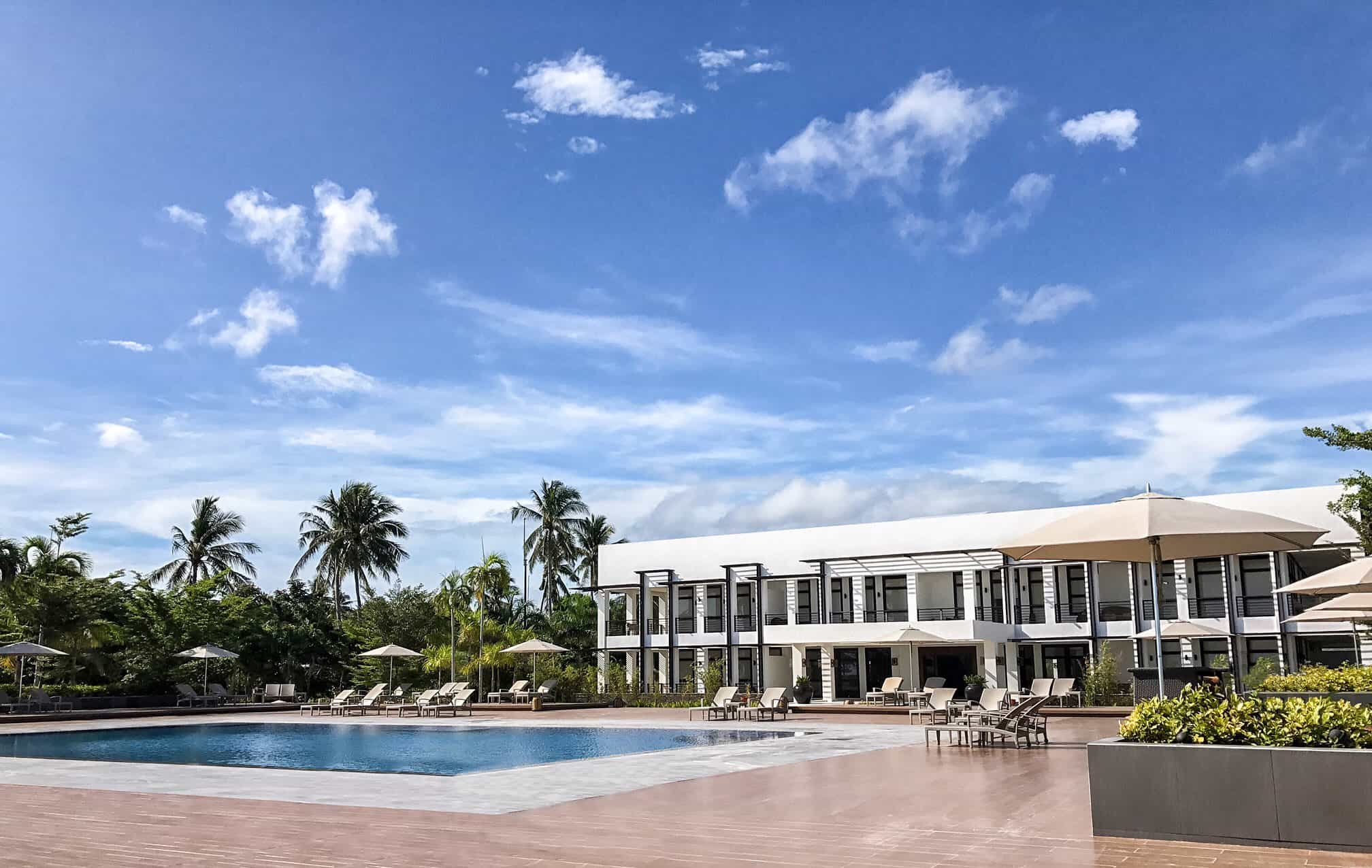 Exact Location: Agujo, Daanbantayan, Cebu, Philippines
Standard Room Rates:
Deluxe Room: P11610 per night
Premier Room: P15500 per night
Ocean View Suite: P21500 per night
Garden Villa: P15500 per night
Garden Pool Villa: P21500 per night
Beach Pool Villa: P29500 per night
How To Get There: Go to Cebu North Bus Terminal and tell the conductor that you're heading to Kandaya Resort in Agujo Daanbantayan. Fare is P200. Also, you can just navigate with Waze or Google Maps and pin your location to "Kandaya Resort". Ample parking space is available.
We are blessed with so much of nature's generosity and it just blends well with the creativity and dexterity of the human race. Let's strive our best to become better stewards so that treasures and places like these in Daanbantayan will last through ages.