Away from the crowds, down south of Cebu, a gem waits for your tired body who is in dire need of fresh air and adventure. Cuestas Beach Resort is a private paradise located on a beautiful highland in Malabago, Badian which overlooks an amazing horizon of blue seawater. Featuring a lovely sunset and well-kept garden, there is more to this resort than meets the eyes.
Cozy Amenities
Simple yet comfortable—two words to describe the rooms in Cuestas Beach Resort. Forget about the massive chandelier and glass walls. Local materials such as wood are used for a cooler and cozier stay. There is a terrace in every room accommodation for you to sit back with either good music or a great book with sea breeze and fresh air to calm your thoughts.
Furthermore, the hospitable staff of the resort will make the stay much better. Friendly smiling people will welcome you with great food and will immediately attend to your needs.
"The resort owner and the staff made us feel at home, and ensured a pleasure full experience," Mohit wrote a review in Trip Advisor.
WiFi is available in the resort in case you don't want to unplug from social media or check some important email once in a while. You surely want to update your followers on your amazing getaway, don't you?
Swimming Pool and Beach
Private access to the beach just downhill from the resort is just one of the best features in Cuestas Beach Resort. You can go for a walk or spend the lazy afternoon listening to the waves against the shore. Plus, a lovely colorful sunset flash in saturated orange and pink is just over the horizon. You can bring your guitar to sing with your colleagues or serenade your partner—assuming you know how to play guitar, of course—as well as pack the speaker for a bombastic music jam by the beach.
Moreover, an infinity pool featuring the same view without getting all salty is waiting for you to take a dip in the cold water. The best time to go swimming is during the afternoon because the water is warmer from the stored heat from the sun during the day. You can let your thoughts wander while looking at the setting sun—how relaxing! But you can also soak during the evening when the stars made their way all over the black sky. Swimming at night eliminates the need to protect yourself from those harmful UVA or UVB rays.
Day Tours and Adventure
Aside from snorkeling on the private beach in this resort, you can explore the famous spots in southern Cebu. If you seek adventure, the resort offers a day tour from canyoneering and waterfall hunting such as Kawasan Falls in Badian and Alegria which is just three kilometers away. This tour also includes an island escapade in Sumilon Island with a close encounter with whale sharks in Oslob, a short hike at Osmeña Peak in Dalaguete which is just 13 kilometers away, and witness the school of Sardines in Moalbal. There are more places you can explore depending on what kind of adventure you're up to.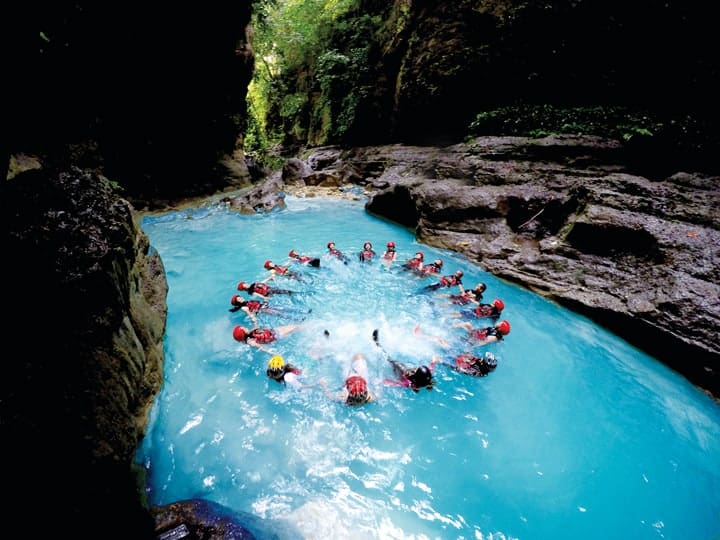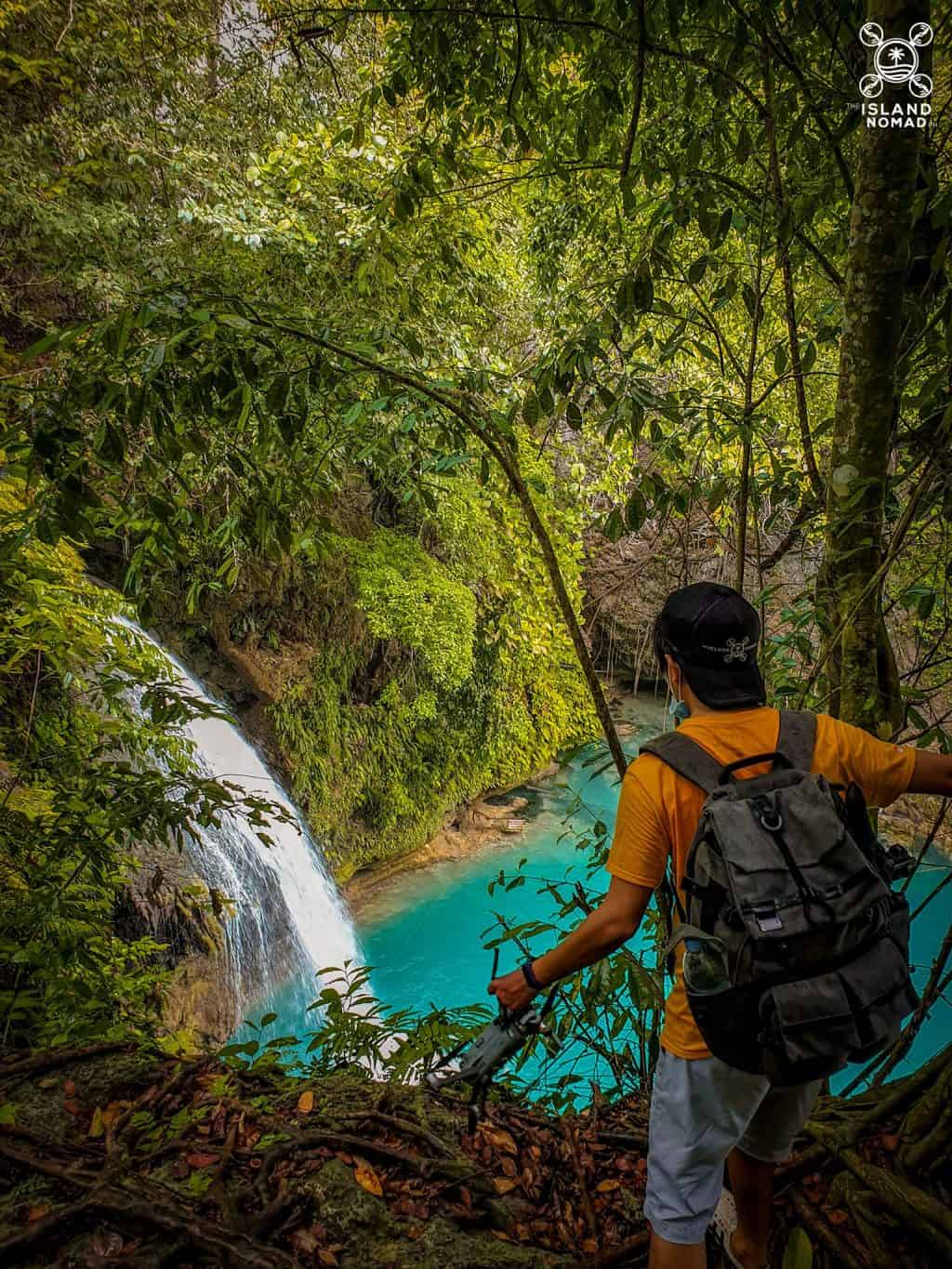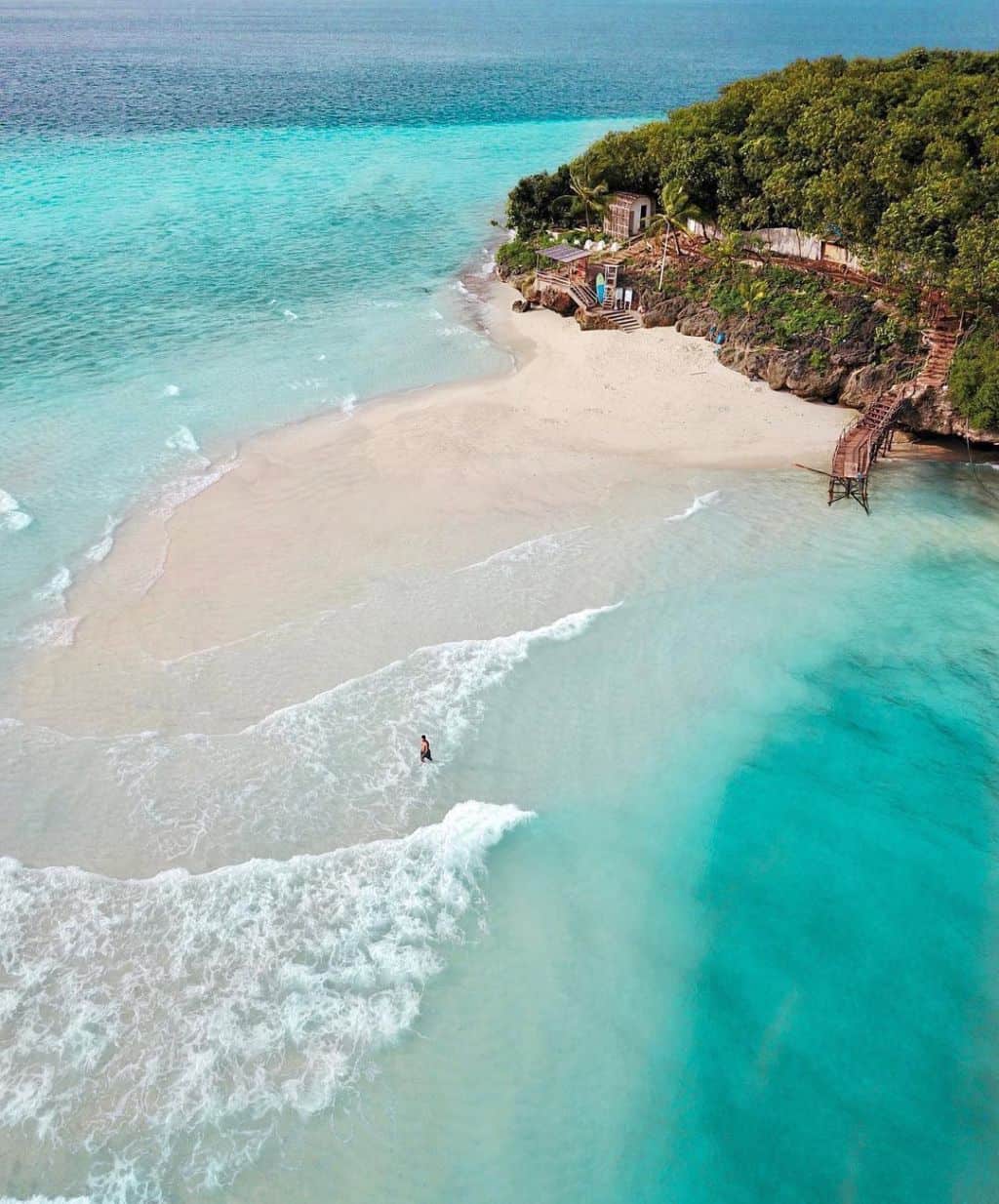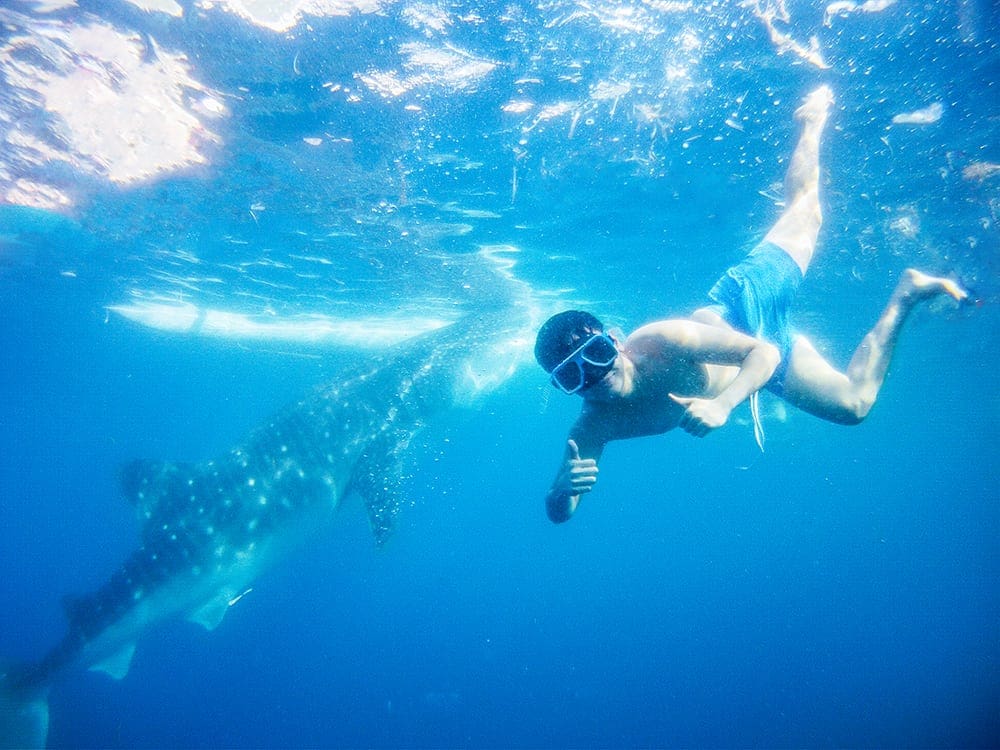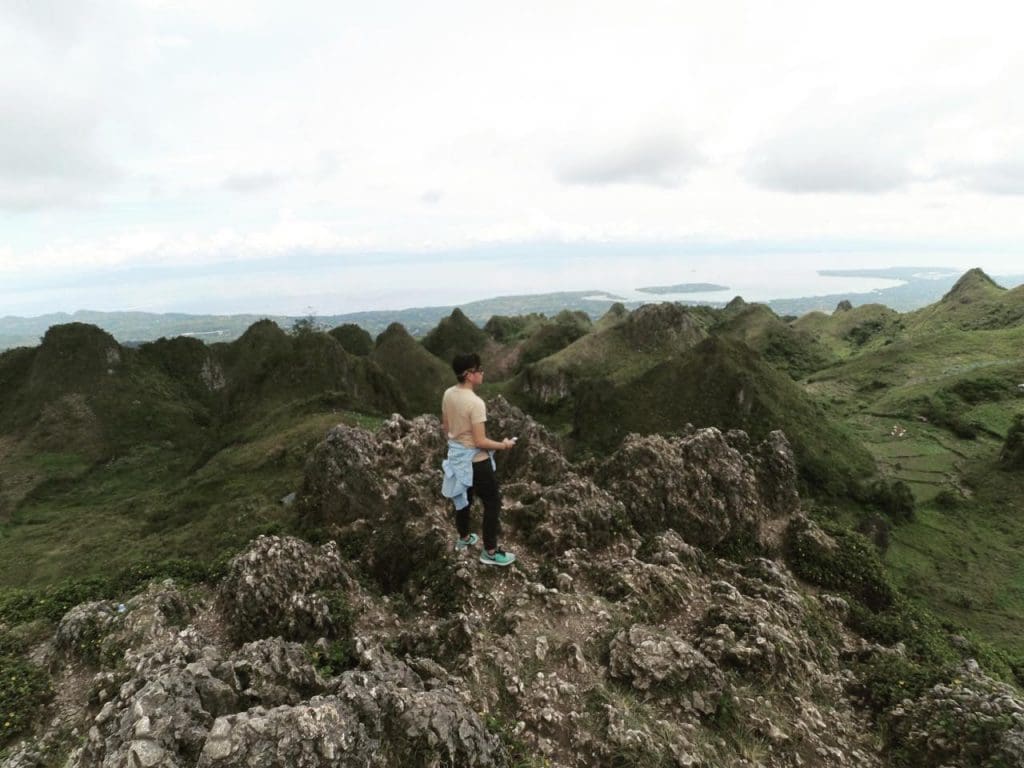 Find peace as you unwind in this lovely place. Cuestas Beach Resort is indeed the place to be.
RATES & OTHER INFORMATION
DAY USE:
Entrance fee: None
Opening hours:

Check-in time: 14:00
Check-out time: 12:00
ROOM RATES:
Cottage: None
Standard Twin Room with Shared Bathroom= Php 1,700
Deluxe Double Room with Balcony and Sea View= Php 2, 850
Family Room with Shared Bathroom= Php 3, 850
OTHER INFORMATION:
HOW TO GET THERE?
Exact location: Malabago, Badian, Southern Cebu — approx. 3 hours away from the city.
BY BUS/VAN/JEEP (COMMUTERS):
Option 1: Pickup from Mactan Cebu Airport can be arranged with the front desk of the resort, just ask for it in the comment field when you book room(s) with them.
Option 2: From Mactan Cebu airport, take a taxi to South Bus Terminal, the buses that are driving from Cebu City to Badian, are starting from here. You can take all of the buses going to Bato (via Barili). Get off the bus at the Health center in Malabago 6 kilometers south of Badian. Ask the locals for direction.
BY CAR: Navigate with Waze or Google Maps and set your destination to "Cuestas Beach Resort" in Malabago, Badian, Cebu.