Camotes Island has become popular recently due to its rising attractions that had been hidden from the public's eye for years.
Now, people are turning their heads in amazement of the place.
One of the island's wonders that contributed to its rise to fame is Bukilat Cave, an enchanting cave with cold and pure waters one can swim in.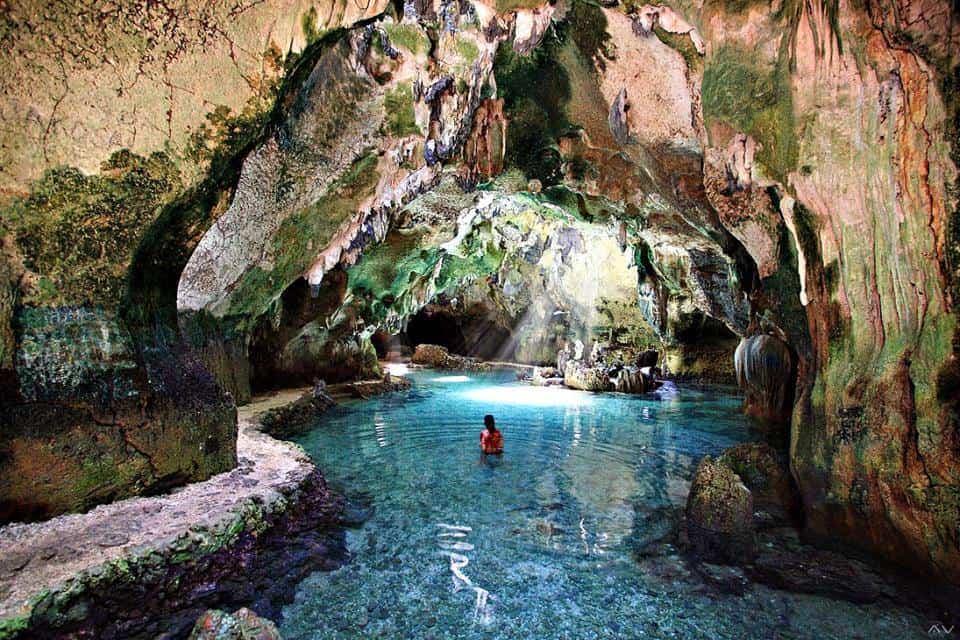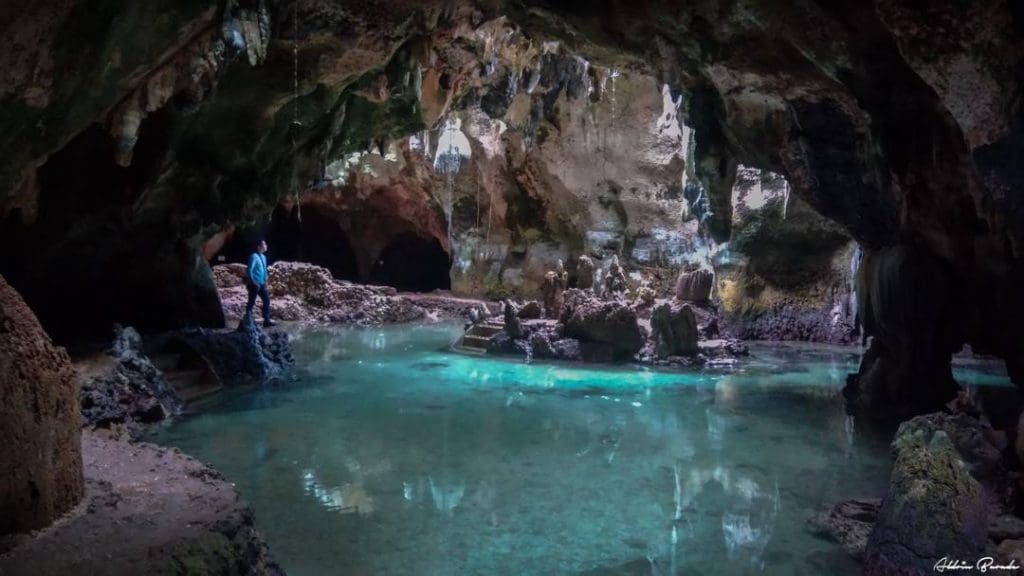 Located in Tudela of Camotes Island, it is part of the eight natural caves that formed there. Many rumors and legends have already surfaced about the cave. Some say it even holds treasure!
In actual history, during World War II, many of the residents used the cave as a shelter to hide from the Japanese army.
Stalactites and stalagmites decorate the cave, indicating that it is indeed old. In the middle of the cave, light shines from the top during the day illuminating the insides. The water shows a bright reflection inviting you to take a dip. How deep the water is depends on the time whether it is high tide or low tide. Be sure to bring with you extra clothes!
Since this is treated like a treasure, the local officials want to keep the place as pristine as possible. Thus, there are restrictions in what you can do. For example, you cannot eat, drink, or smoke in here. Because of these restrictions, the cave stays beautiful for tourists to see.
RATES & OTHER INFORMATION
DAY USE:
Entrance fee: P20
Opening hours: 8 AM to 5 PM daily
OTHER INFORMATION:
Corkage fee: N/A
Contact numbers: N/A
Email address: N/A
Facebook Page: https://www.facebook.com/TudelaCebuPhilippines/ (Not the official Facebook page of the place, but it is the page of the general location. You can ask for directions on how to get there if you get confused)
HOW TO GET THERE?
Exact location: Bukilat Cave, Tudela, Camotes Island
FROM CEBU CITY: You have three (3) options going to/from Camotes Islands:
OPTION 1: OCEANJET FAST CRAFT

Travel Time: 1 hour and 30 minutes

Cebu Port: Pier 1, Cebu City

Camotes Port: Poro, Camotes

Advantages: Take this option if you want to arrive faster, and you live/stay near Pier 1 or SM City Cebu or you're from Southern Cebu.

Contact Numbers: (032) 255 7560 / 255 0115 / 0917 638 0000 (Inquiries only / No online or phone bookings)

OPTION 2: JOMALIA RORO/EXPRESS

Cebu Port: Danao City Port

Camotes Port: Consuelo, Camotes

Advantages: Take this option if you want to save 50% on transportation, if you're willing to travel or you're from/near Danao City.

Contact Numbers: (032) 346-0421 / 0949 163 0892 / 0995 107 1720 (Inquiries only / No online or phone bookings)

Rates:

For adults, Economy: P220 (P250 for aircon)

For Seniors/PWD, Economy: P157 (P179 for aircon)

For Students, Economy: P176 (P200 for aircon)

For Minors (3-10), Economy: P110 (P125 for aircon)

OPTION 3: JOMALIA FAST CRAFT

Travel Time: 1 hour and 15 minutes

Cebu Port: MACTAN WHARF of Island Central Mactan Mall

Camotes Port: Consuelo, Camotes

Advantages: Take this option if you want to arrive faster, and you live/stay near Mactan.
Contact Numbers: 0949-163-0892 / 0995-107-1720 (advance booking is allowed, but should be at least 2 days prior)