Nothing whets the Filipino appetite like a good serving of pasta and chicken.
At BugsyClark Resto in Talisay, their servings are not only good but are also unlimited. The unli dishes are prepared by well-known sous chefs from prestigious hotels, Chef Arnel Quilestino and Chef Mark Anthony Labus.
This particular resto in Talisay has upgraded the usual unlimited chicken wings and has added pasta into the mix. For only P199, anybody can taste unlimited servings of 3 flavors of pasta or lasagna with 4 different varieties of richly-coated chicken.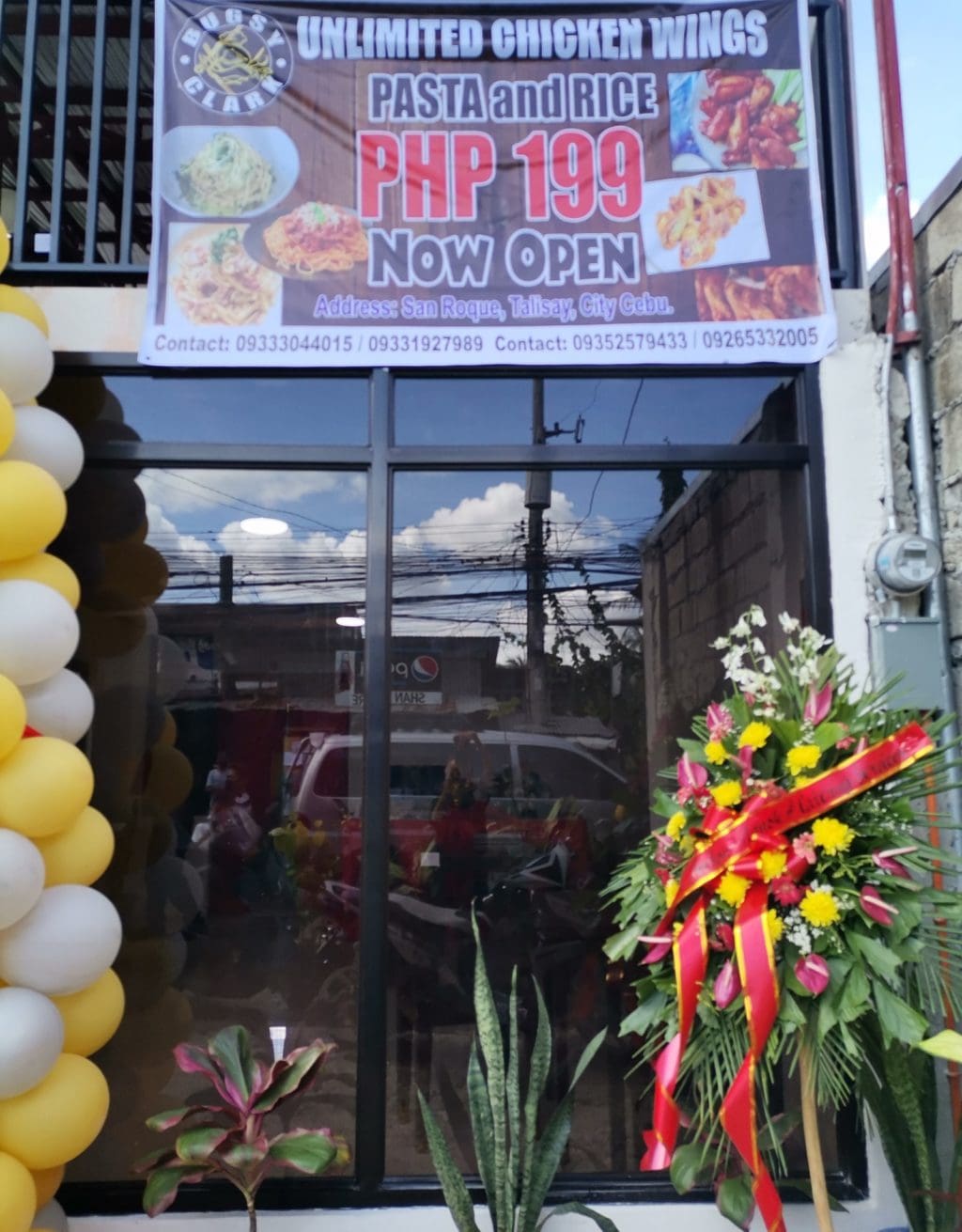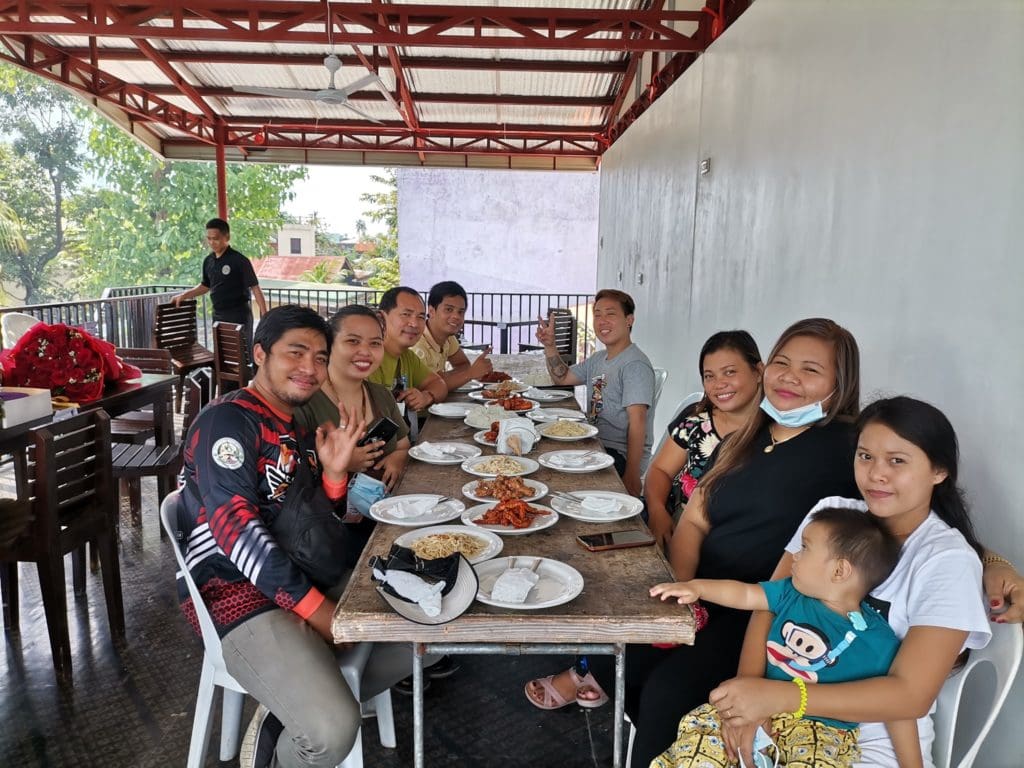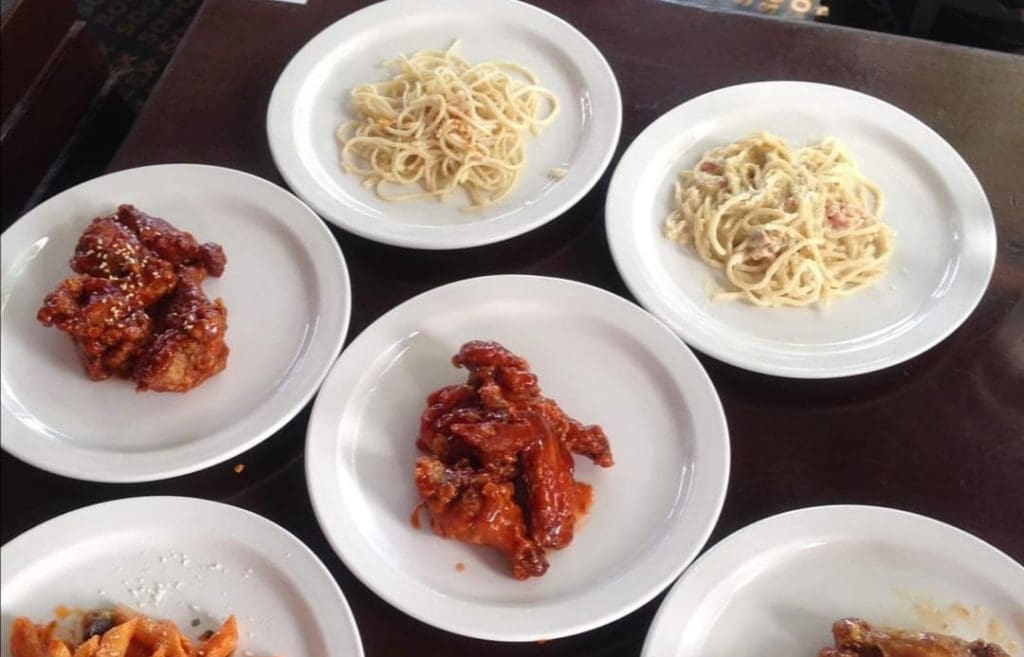 The pasta menu has a couple of sauces to choose from that range from creamy to perfect tomato acidity.
Creamy Carbonara Putanesca- that's covered in a rich, white sauce and sprinkled with cheese and herbs
Aglio Olio – which is a traditional Italian dish which is made by sautéing sliced, minced, or pressed garlic and then drizzled with olive oil – sometimes with the addition of dried red chili
Mix-your-own pasta- which seems to be the best, only requires a little bit of desire for pasta and a wild imagination
Pasta Flavours:
Aglio Olio e Olio
Carbonara Putanesca
Vegetable Tomato
Mix your own Pasta
Aside from noodles, their menu also includes a mouth-watering lasagna which is another option for those who don't prefer eating noodles. As for the chicken, visitors claim that they have a very tender meat that pairs well with the sauces. The chicken sauces are mostly different variations of barbecue sauces that were personally made by the chefs themselves.
Chicken Wings:
Kentucky BBQ Sauce
Smoke BBQ Sauce
Texas BBQ Sauce
Bugsy Clark Sauce
Cravings will surely be satisfied and taste buds will never get bored with the variety of sauces and unlimited options that are available in BugsyClark Resto.
RATES & OTHER INFORMATION
MENU
Unlimited Servings: P199, 3 flavoured pasta/lasagna with 4 flavoured chicken
Drinks: P26 per bottle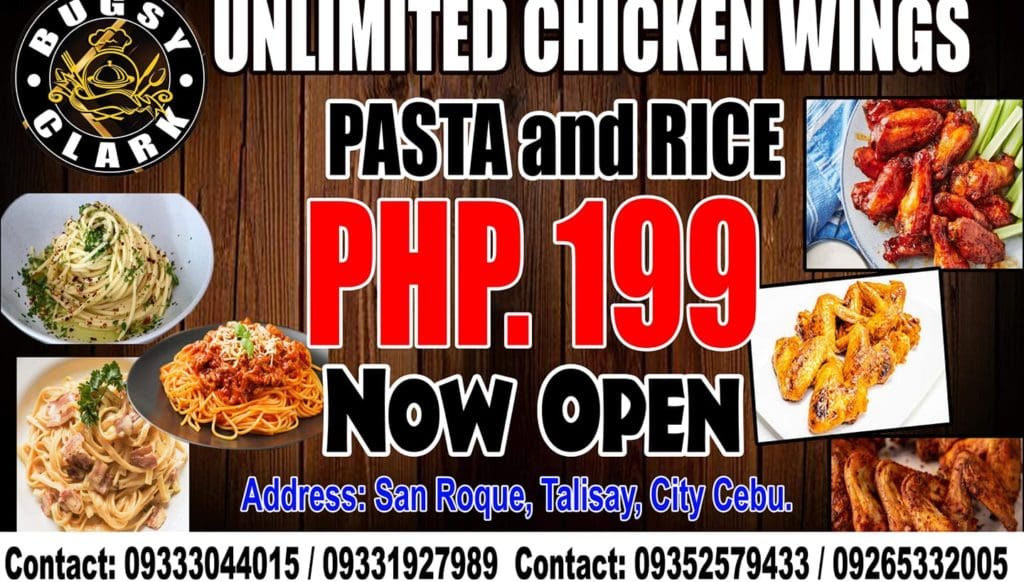 OPENING HOURS:
Lunch: 11:00 AM to 2:00 PM
Dinner: 6:00 PM to 9:00 PM
Other Information:
HOW TO GET THERE?
Exact location: San Roque Talisay – in front of San Roque Barangay Hall; approx. 1 hour away from Cebu City proper.
BY CAR: Navigate with Waze or Google Maps and set your destination to "San Roque Barangay Hall" in Talisay. BugsyClark Resto is just across it. Parking space is available upon arrival.