Cebu is home to many delicious foods and delicacies: from the sweet and sour dried mangoes to the salty and crispy chicharon, eating them will not let you forget landing in Cebu. After all, the way to a man's (or woman's) heart is through their stomach. As Filipinos, food is a vital part of our culture and branding, and it is to be respected.
Here are 10 foods that Cebu has best to offer based on the annual hunt, The Best of Cebu during 2017 and 2018.
1. Best Specialty Merienda: Providore's Ube Champorado
Champorado is a sweet chocolate rice porridge found in many places across the Philippines. It is considered a merienda or an afternoon snack for people of all ages. This time, Providore has changed their champorado formula to add in the ube flavor, changing its color and taste from its chocolatey taste to the ube's vanilla-esque taste. It is paired with danggit, a salted sun-dried rabbitfish.
Location: Robinson's Galleria, General Maxilom Ave Ext, Cebu City, Cebu
2. Best Specialty Coffee: Linear Coffee Roasters
As Cassanda Clare once said, "as long as there was coffee in the world, how bad could things be?" Coffee is one of the best things to get early in the morning or late at night pulling an all-nighter. It fuels many people up to work on their day. Linear Coffee Roasters have delivered some of the best coffee here in Cebu and because of this, it has turned them into a reputable and widespread coffee brewery.
Location: Big Hotel, Tipolo, Mandaue City, Cebu
3. Best breakfast place : Café Sarree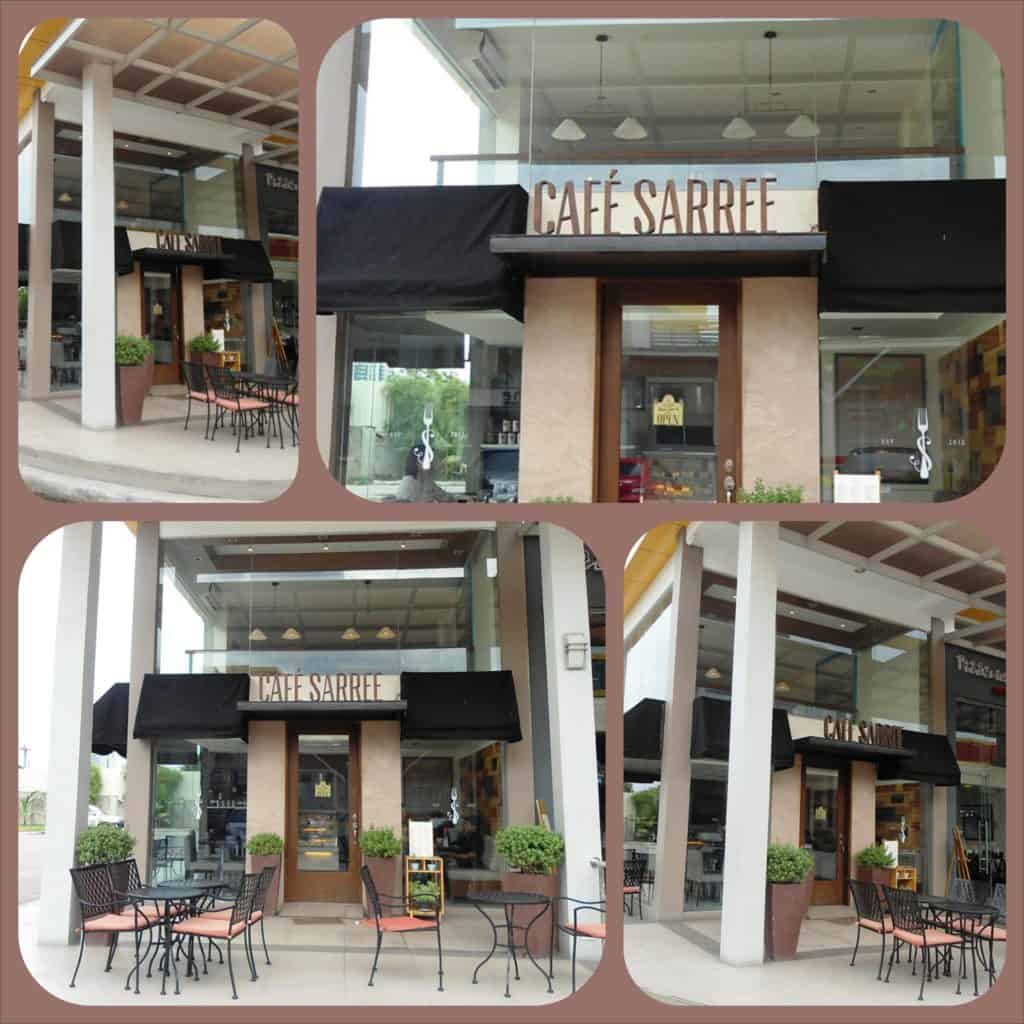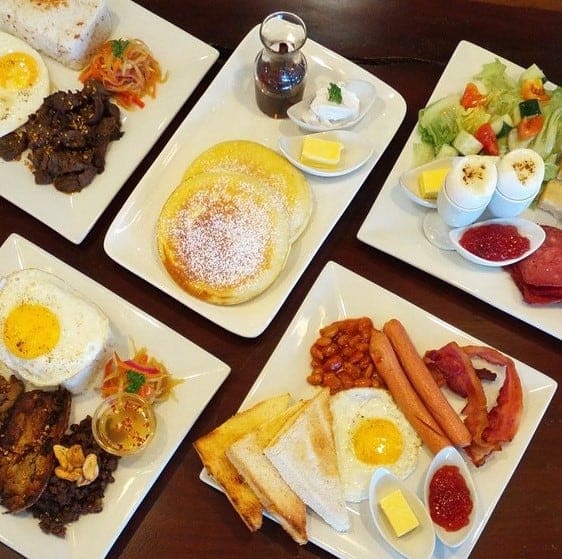 Breakfast is the most important meal of the day, and Café Sarree understands that essence. Awarded as the "Best Breakfast Place", their hearty meals are perfect for a good start to a morning. Come by and see their menu and you will surely fall in love with each item.
Location: 9, Escario Central, N Escario St, Cebu City, 6000 Cebu
4. Best Chocolate Beverage: Tablea Café's Sikwate
If you are from Cebu, everyone knows this sweet drink that goes perfectly well with the puto maya, or stick rice cake. It is a must try to drink when you are visiting Cebu and is best to be had during breakfast and the afternoon merienda, although anytime is good. Table Chocolate Café's chocolate sikwate brings out a wonderful brew for your curious tongues so that you can taste what Cebu is all about.
Location: JY Square Mall, Ground Floor JY Square Salinas Dr, Cebu City, Cebu
5. Best Chocolate Cake: Orange Brutus' Chocolate Monster
Who doesn't love chocolate cake? Well, maybe people who do not like chocolate or cake. But putting that aside, chocolate cake is an amazing snack to have because of how sweet and soft they are. If you are looking for an amazing one, look no further at Orange Brutus' Chocolate Monster cake, which comes in different sizes whether it be a slice or a whole cake.
Location: Ground Floor, Elizabeth Mall Leon, Kilat Street / 12, One Pavilion Mall, 22 R. Duterte St, Banawe / 3 Jose Maria del Mar St Cebu City 6000 Jose Maria del Mar St (There are many chains of Orange Brutus so check it out through Maps or Waze)
6. Best Chocolate Chip Cookies: Malicious Cookies at Cafe Marco
In another round of chocolatey goodness, chocolate chip cookies are famous worldwide as a delicious snack. However, in Cebu, one cafe has chocolate chip cookies so good you might as well forget cookies from the outside. Try out Cafe Marco's Malicious cookies in Marco Polo, said to be having the best blend of chocolate chips and cookies.
Location: GF, Marco Polo Plaza Cebu, Cebu Veterans Dr, Cebu City, Cebu
7. Best Specialty Bread: Cheese Rolls at Cebu Cardinal Bakeshop
At the bakery, which bread would you go first? We all have our own tastes, yet cheese rolls are suitable for everyone (maybe except for lactose intolerant people). Cheese rolls are created by having cheese stuffed in a tube-like/pillow-like bread before baking. Cebu Cardinal Bakeshop is one of the bakeshops that brings the best cheese rolls around town so if you are looking for a perfect snack or a breakfast filler, look for their cheese rolls.
Location: Ernesto Bascon St, Talisay, Cebu
8. Best Dessert Place: 10 D.C.
After the main course comes the desserts. Chocolate cake? Mango cake? All kinds of different cakes can be found here at 10 D.C., short for 10 Dove Street Confectionery. For those who do not know what a confectionery is, it is a collection of sweets, which 10 D.C. has and a lot more. Your tongue will surely find the perfect cake for them due to the wide variety of cakes available.
Location: Oakridge Business Park, A. S. Fortuna Street, Banilad / F. F. Cruz Avenue, Subangdaku, Cebu
9. Best Pizza: La Bella Napoli Pizza Bistro
Pizza is a universally loved Italian food because of its perfect blend of bread, cheese, tomato sauce, and a wide variety of toppings, from pineapples in Hawaiian pizza to pepperoni in Pepperoni pizza. Even the Teenage Mutant Ninja Turtles are so crazy about them that they keep boxes in their den. To fulfill your pizza needs in Cebu, La Bella Napoli Pizza Bistro is said to have the best pizza around Cebu. Their menus are varied as well, so you can pick your favorite ones or explore new ones. The choice is yours.
Location: The Gallery, Juan Luna Avenue, Cebu City, 6000 Cebu
10. Best Juice Bar: Toniq
After all those meals, it is important to wash them all down to properly digest them, and do so with a delicious beverage at Toniq. They pride themselves in serving healthy foods and vegetarian options, as well as juices and smoothies. If you want to detoxify healthily from all the toxins in your body, they have smoothies and juices for that. The healthy choice would never be wrong.
Location: Ayala Center, 176 Archbishop Reyes Ave, Cebu City, 6000 Cebu / SM City Cebu, Juan Luna Ave. Cor. Cabahug And Kaohsiung St, Cebu City, 6000 Cebu