Seventy-five years after the end of World War II, the remaining half of the WWII US Army M5A1 Stuart tank was finally dug out from the Dagusungan river in Medellin, Cebu.
Stuarts are light tanks used by the U.S. and Allied Forces which proved to be an effective armored vehicle for fighting in jungle environments. According to records, the U.S. Army initially deployed 108 Stuart light tanks to the Philippines in September 1941.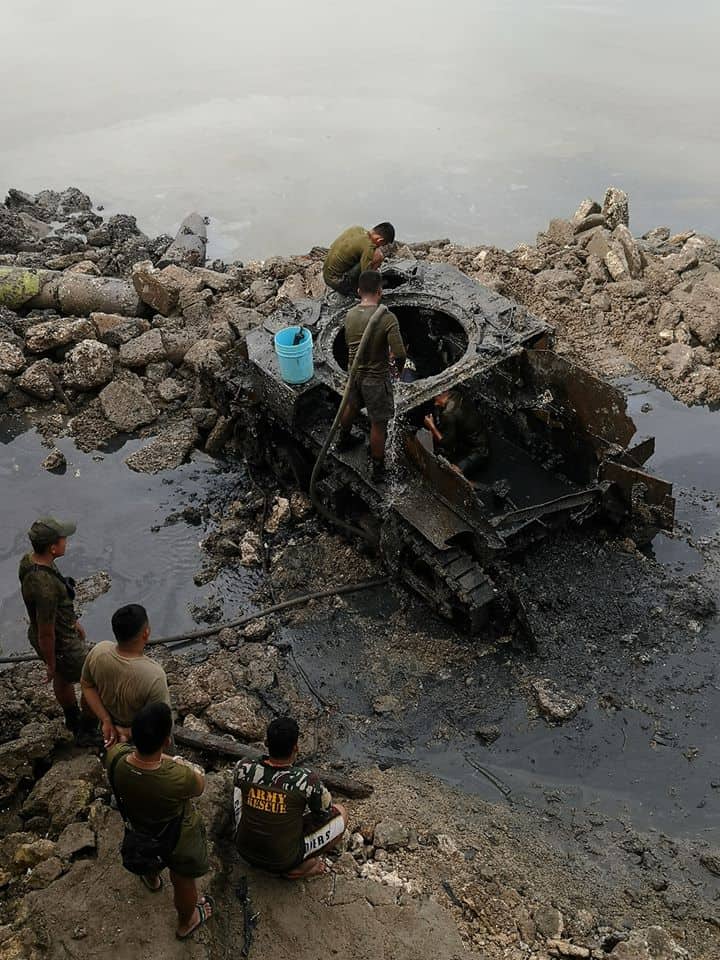 On March 7, 2020, the working force of Cebuanos from Engineer Support Battalion, 53rd Engineer Brigade, Philippine Army which were led by Capt. Czar Guitering and Ssg Peter Louie Salvatierra have literally dug out the heavy metal through the wee hours of the morning into midnight.
The 7-day operation was successfully done when the tide was at its lowest with the army's 50-ton excavator backhoe and with the tireless work of 10 men.
Spearheading this operation is Battalion Commander LTC Ricardo Aycardo as a follow-up operation of the first extraction attempt last December 2018.
The excavated tank will be placed near Dagusunan River and might soon be another attraction in Medellin. Historians and history enthusiasts may be able to take a closer look at the tank and unearth its secrets.