Truly the pride of Cebu!
CebuDoc Group of Hospitals President, Ophthalmologist Dr. Yong Larrazabal proudly announces his feat during a media conference in Cebu City as the first Filipino to finish the WORLD MARATHON Challenge – running 7 Marathons in 7 Continents in 7 Days.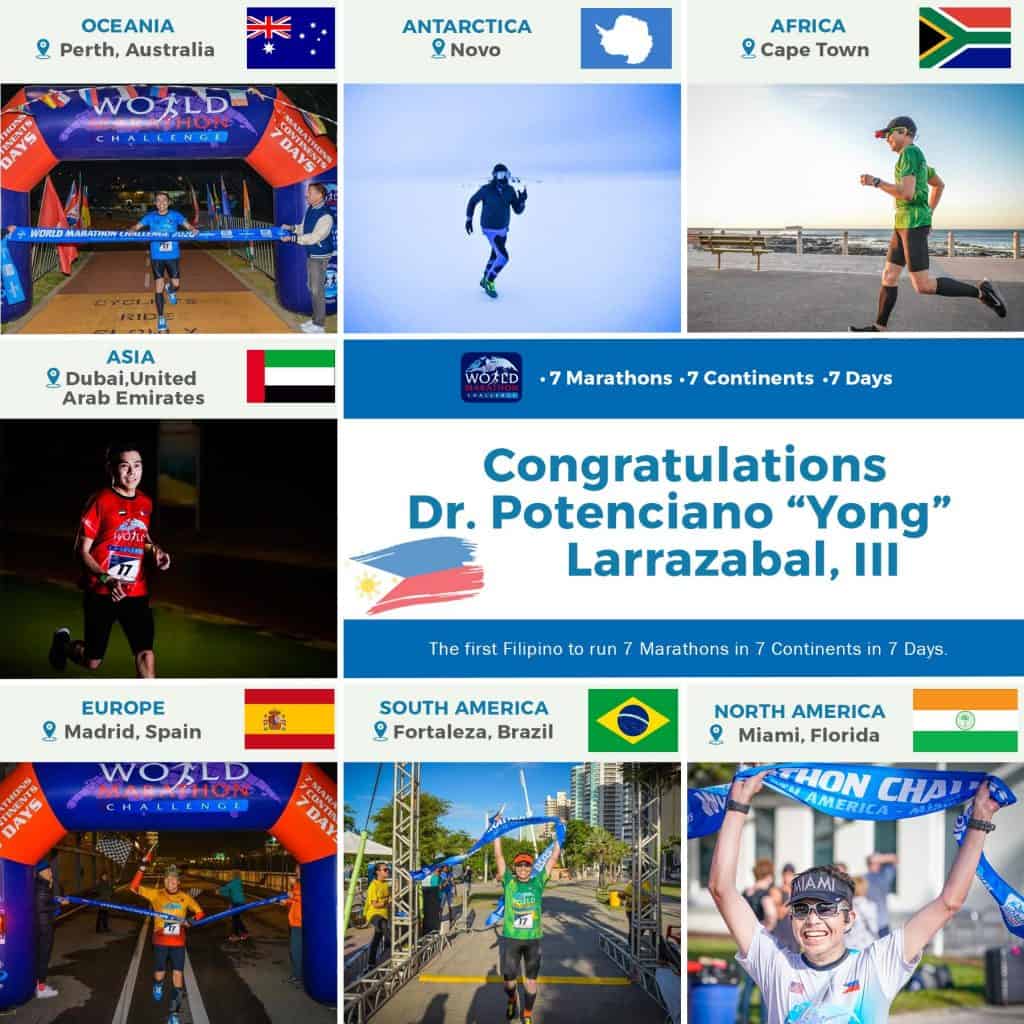 From February 3 to February 12, marathoners ran the standard 42.2 km marathon distance each in Antarctica, Africa, Australia, Asia, Europe, South America and North America within 168 hours, or 7 days.
Participants ran in total of 295 km (183 miles) over the 7-day period and spend about 68 hours in the air.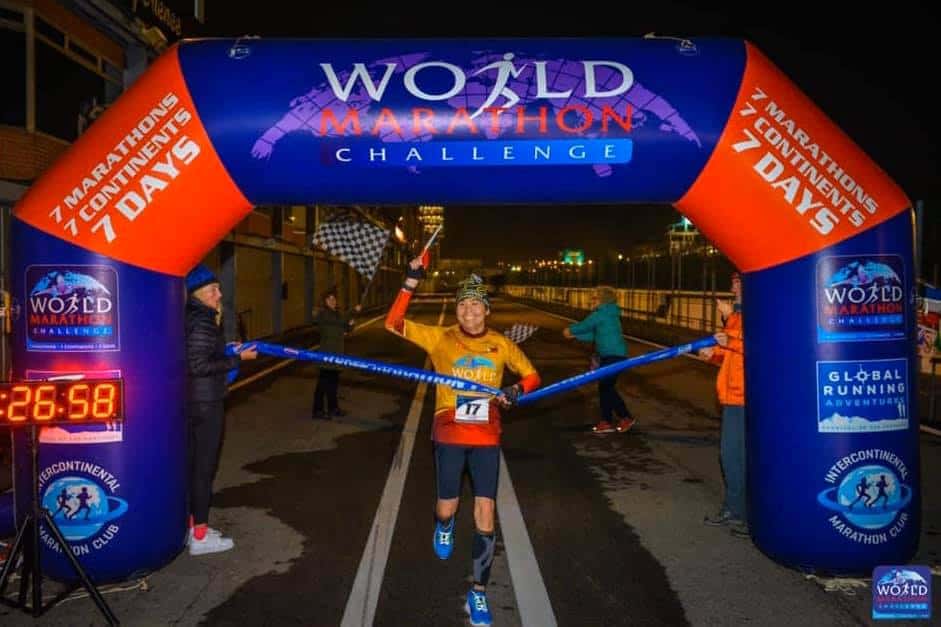 The World Marathon Challenge is a multievent marathon competition that started in 2015. The Guinness Book of Records also acknowledges the event for record setting purposes.
Trivia: Doc Yong is also the husband of celebrity actress and singer Donna Cruz. They already have four kids.