Now, you don't even have to go out to get that outdoor barbecue experience.
You can just camp your way to Wolflink Smoked Artisan Meats in Cebu IT Park where all the meaty goodness you've been craving will be satisfied. To those meat lovers, Wolflink is a known brand for manufacturing and supplying quality sausage in Cebu for over the years.
Located at the G/F AyalaMalls Central Bloc in IT Park, Wolflink Smoked Artisan Meats ensures they are only serving quality food from manufacturing to serving the food in your table.
Wolflink with its rustic design will make you feel like you're outdoors devouring smoked sausages and meat just like the old times.
Wolflink Smoked Artisan Meats' home-made sausages are 100% handcrafted with no extender and preservatives, making their meats much healthier and tastier. It is mainly composed of lean meat pork: 85%, and only 15% of fat. They are also only using fresh spices and herbs for maximum flavor.
All of their sausages are prepared freshly and smoked in hickory wood unless indicated otherwise.
Never have been a smoked meat and sausage been cleanly and safely offered and aesthetically presented.
Sausage Flavors
Their smoked sausages come with various flavors made with red wine, parmesan cheese, their own secret blend of spices and even flavored with beer.
Jalapeno & cheese
Godfather
Breakfast Piggy
Burgdog (Burger in a sausage)
Beer Brats
Bratwurst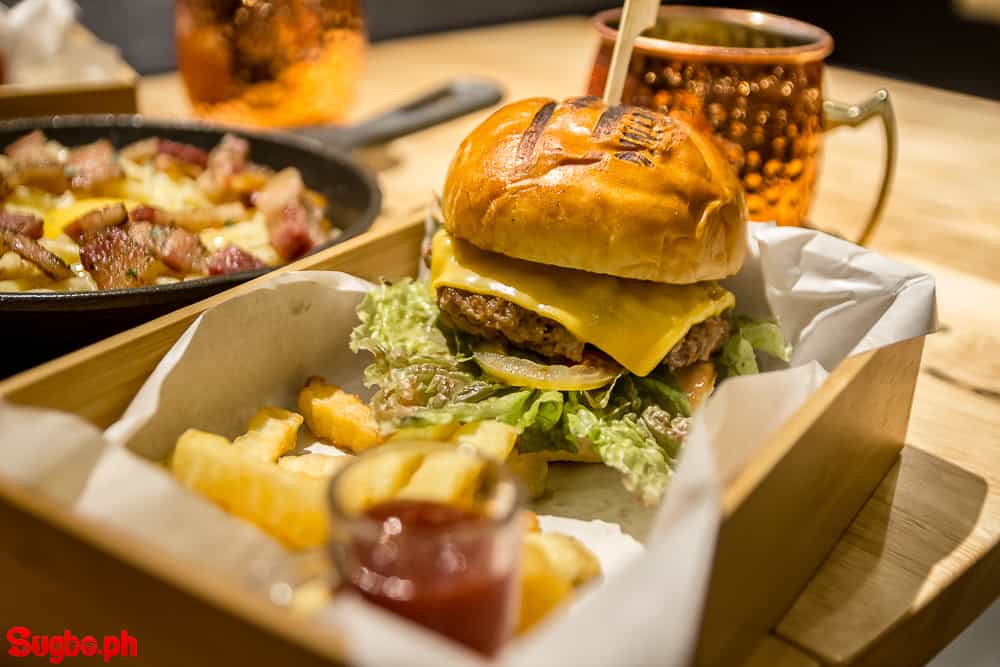 Best-sellers
Smoked Chicken & Sausage
Wolflink Sausage
Creamy Spaghetti
Menu:
Other Information
Opening hours: 11AM to 11PM on Mondays to Saturdays; until 9pm on Sundays  
Contact number: 0917-715-4669
Email address: [email protected]
Social: Facebook Page
Location: G/F Ayala Central Bloc in Cebu IT Park (near Starbucks Reserve)