Cebu is lined with many pristine sand beaches at its hem but with so much beaches to explore, some people start looking for something new.
Villa Priscilla is a great relaxation destination that can serve as an alternative when sandy beaches aren't doing the trick anymore. It is a private resort in Barili that gives guests a private space to hang out together and to be able to enjoy the beach resort fully to themselves.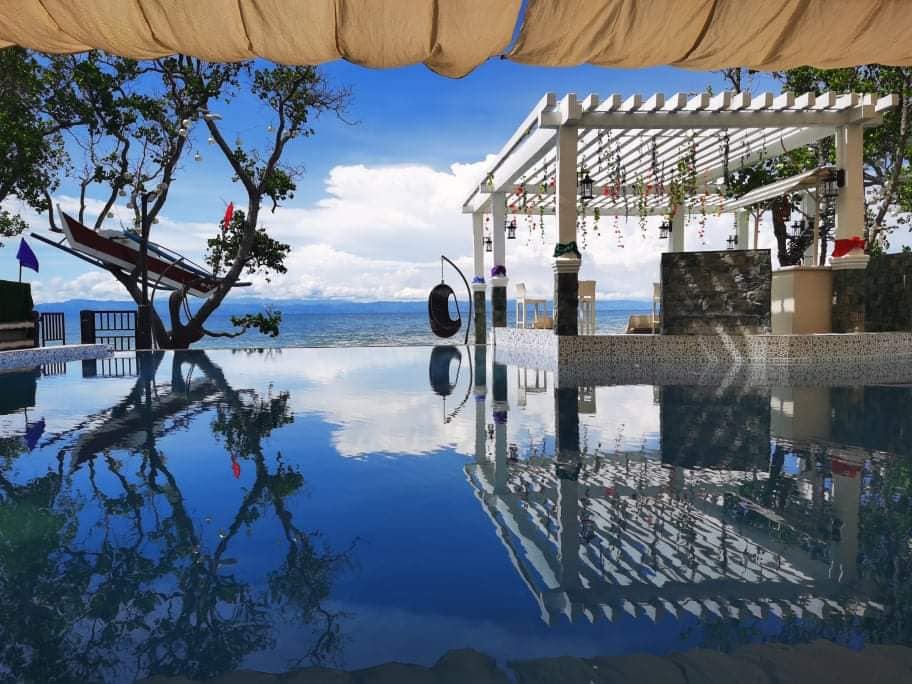 This private resort's general atmosphere is a combination of calm and soothing. There is an ample amount of flora present within the vicinity for that subtle touch of nature and of course, a scenic view of the ocean. On the way to the bamboo cottages are pebbly grounds that provide a different kind of beach experience to the guests.
The cottages are situated just a few steps from the beachfront and have the standard bench and table for meals after a fun dip at the salt waters. The beachfront has an unobstructed view of the sea that extends up to the horizon. At times when the tides are low, the resort has a swimming pool that offers the same picturesque views.
The resort also lights up quite brightly at night with a series of small lanterns hung on the branches of the surrounding trees for an enchanting effect. It contrasts quite nicely with the pitch black ocean and brings life to the entire resort. The pebble grounds sometimes become the event center for celebrations and other occasions. There's even a stage that's ready to accommodate the performers.
Their accommodations are meant to be occupied by groups or small families which encourages everybody to bond with one another when not swimming or ambling around the resort. There is also an outdoor kitchen where the guests can prepare their ingredients and cook meals.
Villa Priscilla is equipped with everything that can be expected in a typical resort plus their pebbly grounds that provide a different kind of charm to the guests.
RATES & OTHER INFORMATION
Fees:
Swimming Pool Access: P300 per person, for checked-in guests only
Bahay Kubo: P2,000 (day use)
Pavilion: P3,500
Outdoor Kitchen: P500
Private Boat: P1,000
Room rates:
Barkada Room: P3,500 per night, good for 4-6 persons
Family Room: P5,000 per night, good for 4-6 persons
OTHER INFORMATION:
HOW TO GET THERE?
Exact location: Brgy. Candungay, Barili, Southern Cebu — approx. 3 hours away from Cebu City.
BY BUS: Find your way to the Cebu South Bus Terminal. From there, take a bus that's bound for Barili, Cebu. Travel takes around 2-3 hours so be sure to prepare enough food and snacks for the ride. There's signage just by the side of the road for the resort so keep your eyes peeled once the bus is in Barili. You may also ask the driver to drop you off at VIlla Priscilla Private Resort or Tujan Beach if he is familiar with the place.
BY CAR: Navigate with Waze or Google Maps and set your destination to "Villa Priscilla Private Resort" in Barili. Parking space is available upon arrival.