We all got to have our coffee and dessert fix. The strong aroma and bitterness of caffeine perfectly balances the sweetness of each delectable dessert.
Recently opened a branch at Ayala Central Bloc in IT Park (beside Starbucks Reserve), Vanille Café & Patisserie offers premium quality coffee and oh so delicious pastries.
Not only that, but they make their cakes fresh daily assuring us the aroma and fluffiness that only a newly baked cake would have.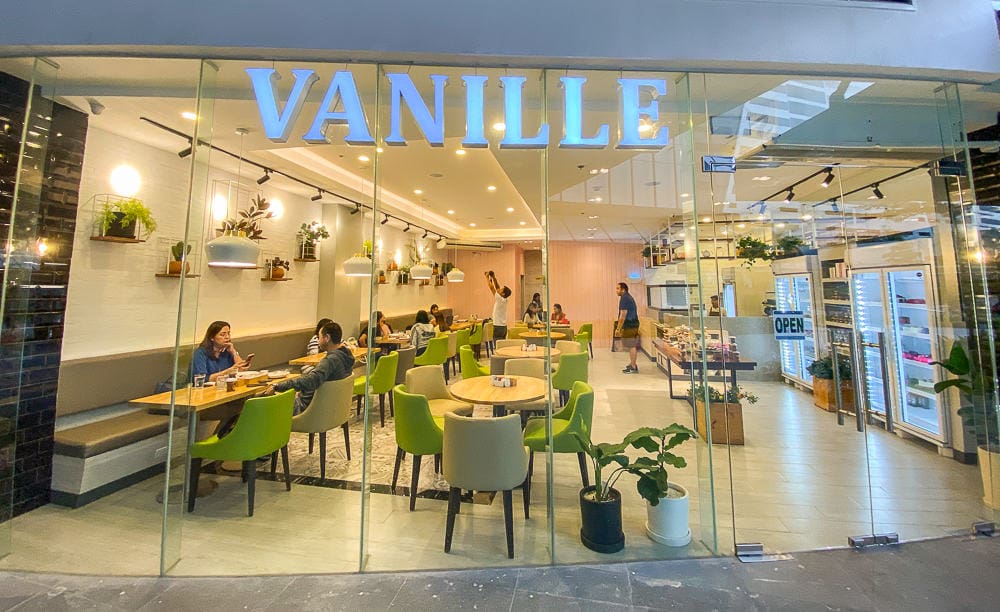 Must-try Delectable Goodies
Themed Truffle boxes
These character cakes look so cute and amazingly made you'd be afraid to eat it, but also be stopping yourself from wanting to devour them all. They have minions, pandas, cartoon characters, and many more.
Price starts at ₱85 per slice or ₱405 per whole cake.
Macarons
Their macarons have always been the best seller and for no wonder because they are soft, delicious and of course, bite-sized. I can just imagine myself stuffing my mouth with all these flavors: lemonade, s'more, cappuccino, mango, and many more. You can even give them as giveaways to weddings, birthdays, and other occasions.
Delicious yet affordable cakes
Aside from their truffle boxes, Vanille is also famous for their best-tasting cakes.
Chocolate Bars & Cookies
If you just want a nibble or two or a to-go treat, they've got you covered. They have these yummy treats packed and ready to go. They are also perfect for pasalubong.
Cake pops
You've ever heard of cake pops? These are lollipops but instead of a candy, a cake decorates the top. You can also call it a cake on stick if you prefer. No matter, these cake pops feed our craving for a different flavor with each bite or in this case, with each pop.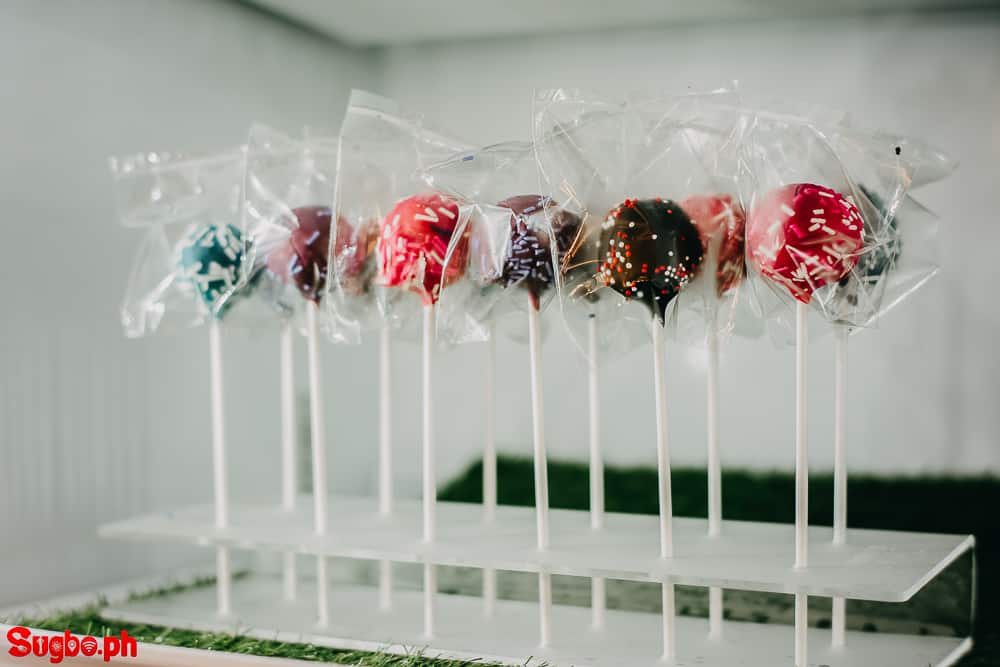 Premium Coffee
Their premium coffee made of imported beans from Kana will get you through all those afternoon meetings and day to day stress. Pair them with those nice and mouth-watering pastries and you are good to go.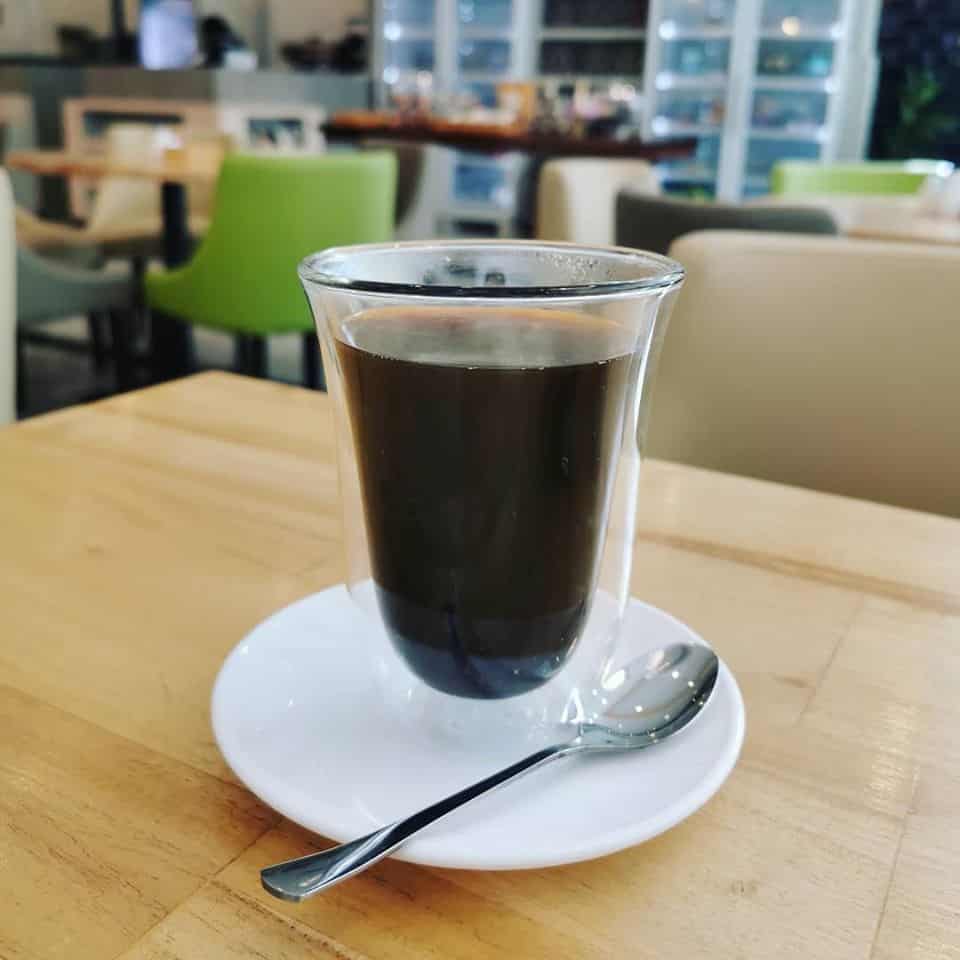 All-day breakfast coffee and sweets
It will become your favorite "all day breakfast" place in Cebu.
They have it all from beef tapa, bangus belly to tocino, bacon steak and fruits and granola. It will definitely be a hit for a family breakfast for its interior modern yet homey.
Menu: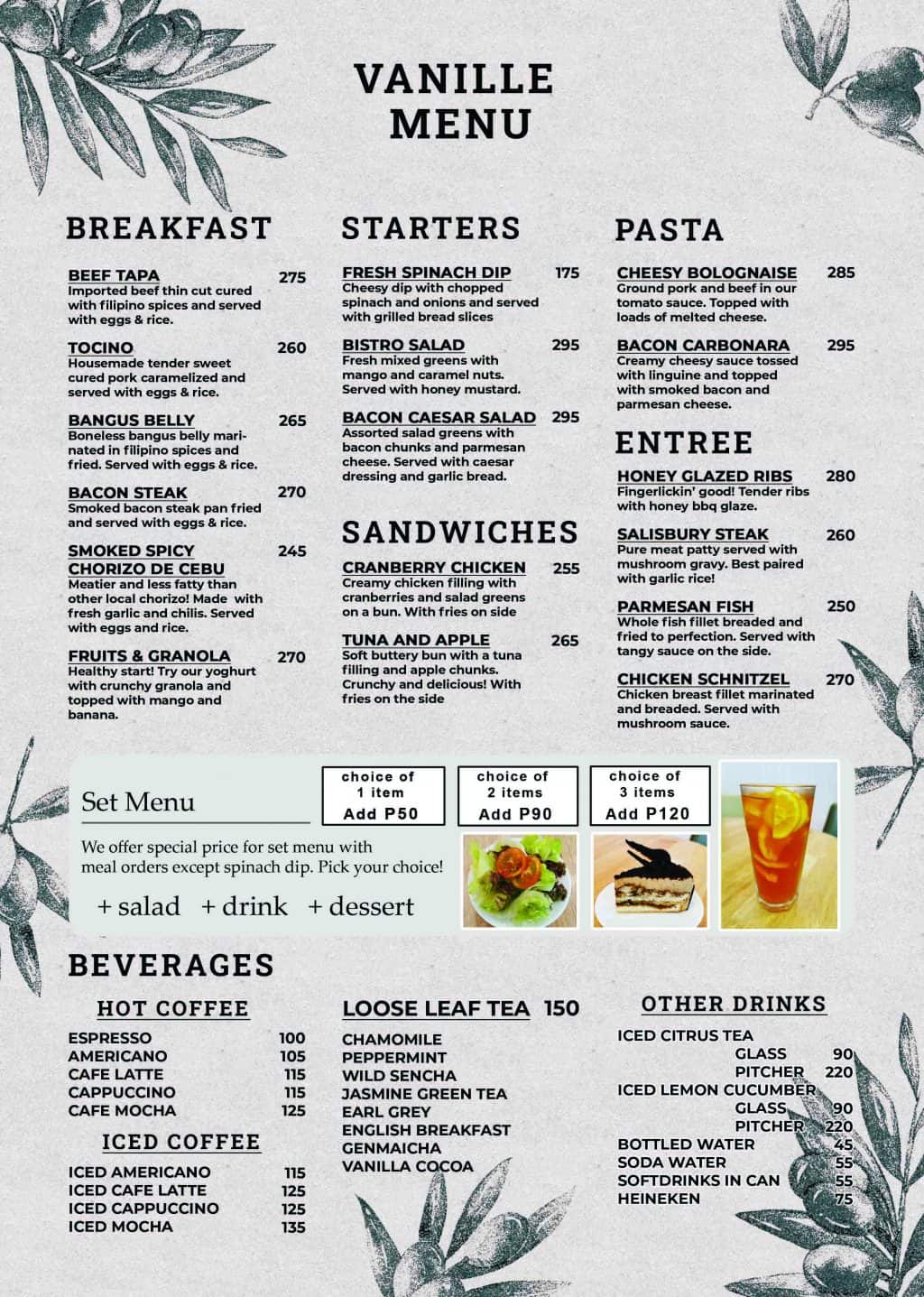 FUN FACT: The owner studied in Le Cordon Bleu in Paris, France. She loves to bake and has always wanted to bring quality yet affordable pastry products to Cebu.
Branches:
Ayala Central Bloc – G/F beside Starbucks Reserve

Operating hours: 11AM to 11PM on Mondays to Saturdays; until 9pm on Sundays
Contact number: 0932-387-4313

Ayala Center Cebu – 3/F near Shakey's and Yellow Cab

Operating hours: 10AM to 9PM daily
Contact number: 0932-691-4989

Social: Facebook Page