Where can your 30 Pesos take you?
To someone who fancies everything Cebuano, your 30 Pesos can take you to an unlimited gastronomic Cebuano experience. So, if you have only allotted 30 Pesos for a meal, fret not! Your "Ting-Bits" moment could give you so much more than just a plate, because you're up for an UNLIMITED TUSLOB-BUWA experience.
Tuslob-Buwa is a Filipino Street Food, especially famous in Cebu. It is a mixture of pig brain, soy sauce and oil. However, if you're fancy, you can opt to add some liver, ground pork, garlic, onions, and chili for a different experience.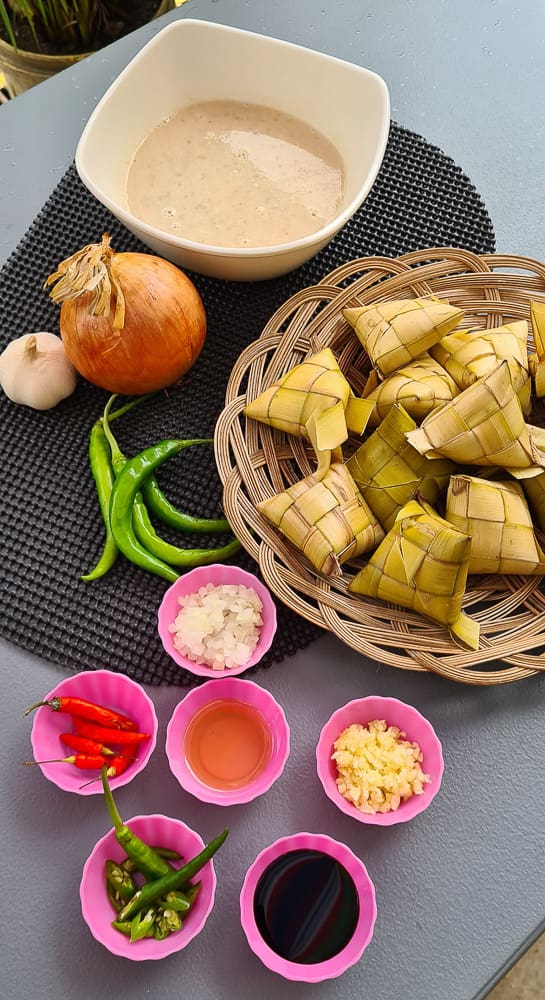 If you're wondering why it's called Tuslob-Buwa. It is aptly named as such because it is best paired with Pusó, or Hanging Rice. You dip this in the food mixture and you're surely in for a flavorful experience.
RATES & OTHER INFORMATION
Menu:
Unli Buwa – P30 per head
Ground Pork – P10 per serving
Pork Liver – P10 per serving
Pusó – P10 for 3 pieces
Lumpia Taugi – P10 for 3 pieces
Do-It-Yourself Buwa – P150
Other information
HOW TO GET THERE?
Exact Location: Sitio Greenside Hipodromo, Cebu (Nearest Land Mark is St. Joseph Chapel).
You can take either 04L or 13C or 21A eepneys from Colon to reach Hipodromo. Drop off at St. Joseph Chapel and it is located at the back.
BY CAR: Navigate with Waze or Google Maps and set your destination to "St. Joseph Chapel, Greenside St" in Hipodromo, Cebu City. Limited parking space is available.