Exotic – something out of the ordinary, seemingly unusual, even bizarre but when you say exotic food, Cebuanos have a fair share of exotic dishes.
One of these is a definite must-try– "tuslob buwa".
Tuslob buwa is a delicious dish made out of pig's brain, pork liver or pork intestines. To add flavor to this exciting food, you must spice it with other seasonings, oil, onions and soy sauce. It was popularized in Brgy. Pasil and Brgy. Ermita, but currently it has sprung up like mushrooms.
So if you're a Cebuano or just a curious food junkie, this list is, without question, one for you.
1. TUSLOB BUWA SA PASIL
Pasil is indeed the birth place of tuslob buwa. During the weekdays, students flock the tuslob buwa kiosks and in the weekends, everyone enjoys the food stands in the strip.
More or less, the whole place is filled with delicious and varied array of this exotic dish, many of which are already pre-made waiting for you to dip in the scrumptious bubbles or you can just cook it yourself.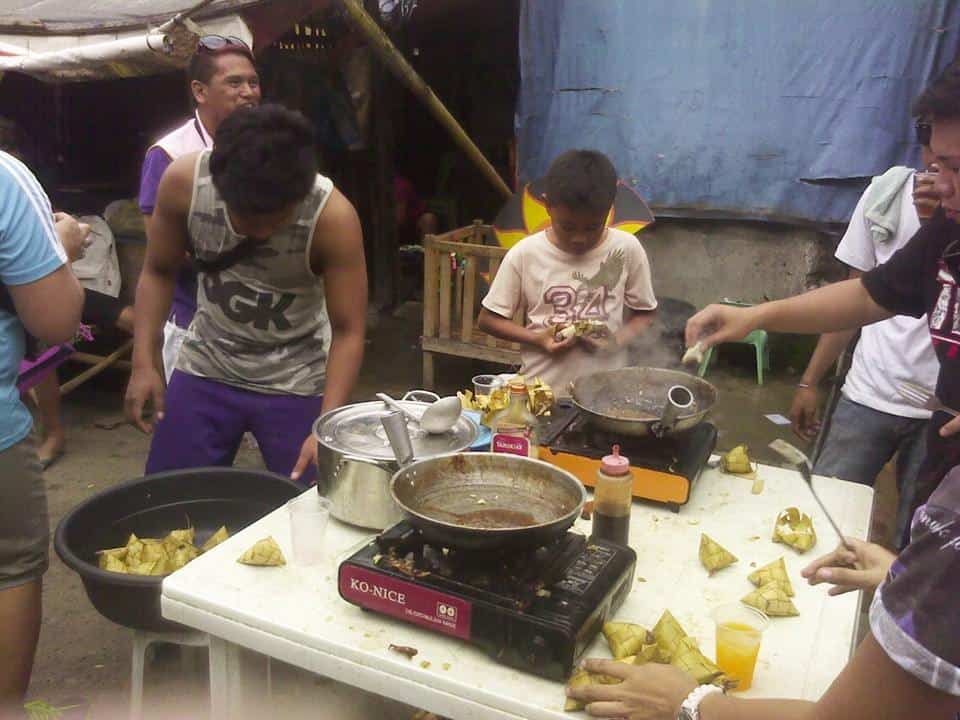 2. AZUL TUSLOB BUWA
Even after the popularity of Tuslob Buwa, Azul's Tuslob Buwa is the first and only food place that explores the possibility of turning this dish to a mainstream resto bar. In Azul's, you'll be able to enjoy a generous serving of the dish to be cook all by yourself. What an experience, right?
Price:

PHP250 for 2 people
PHP50 for a pint of beer

Opening hours: 24/7
Location: Gorordo Avenue, Kamputhaw, Cebu City
3. FREE TUSLOB BUWA SA PARDO
Apart from the strip in Pasil, tuslob buwa explores its way to the south of the city – in Pardo. Unlike the one's in Pasil, the distinct flavor of Pardo's tuslob buwa stands out.
To compare, Pardo's tuslob buwa is a hybrid of the ones in Pasil since its roots come from Pasil. What's more to enjoy is that it's FREE. You'll only pay for your puso or hanging rice and the rest of tuslob buwa is for you to enjoy.
4. Tuslob Buwa at The Grid
The Grid, a known food park in Talamban, also houses a Tuslob Buwa store that offers the same, distinct taste as the original in Pasil. They also offer other local street food like ngohiong, siomai, ginabot, among others.
Operating hours: 7AM, but some food stalls open at 11AM, until 2-3AM (the next day) daily
Contact number: 0917-150-0770
Exact location: The Grid, Nasipit, Talamban, Cebu City – few meters away from USC-TC.
5. Street Food at Ayala Center Cebu
Almost all favorite Filipino street food can be found here at the newest "mini" food park at Ayala Center Cebu, including the well-loved Tuslob Buwa.
Opening hours: 12NN to 12MN daily
Location: Ayala Center Cebu (near Krispy Kreme entrance)