Now that the whole island of Cebu has been placed under the more relaxed Modified General Community Quarantine (MGCQ), the local government has gradually reopened the tourism sector mainly to uplift the livelihood of many locals depending on it.
On Saturday, the Cebu Provincial Government with Governor Gwen Garcia formally reopened the tourism activities in the island of Camotes, Cebu.
Camotes Islands, a group of islands in the Camotes Sea, Philippines, is the home of popular yet budget-friendly destinations in Cebu. Camotes is famous for their beautiful white sand beaches, interesting caves, among others. 
Tourism activities in the countryside of Cebu have reopened as soon as the province shifted to MGCQ last July. These activities include canyoneering, whale shark watching, beach activities, among others.
Health and safety protocols are ensured to be in place for places allowed and accredited to operate again by the Department of Tourism (DOT). Tourists are required to wear face mask and face shield at all times, and observe physical distancing.
Attractions in Camotes
1. Santiago White Beach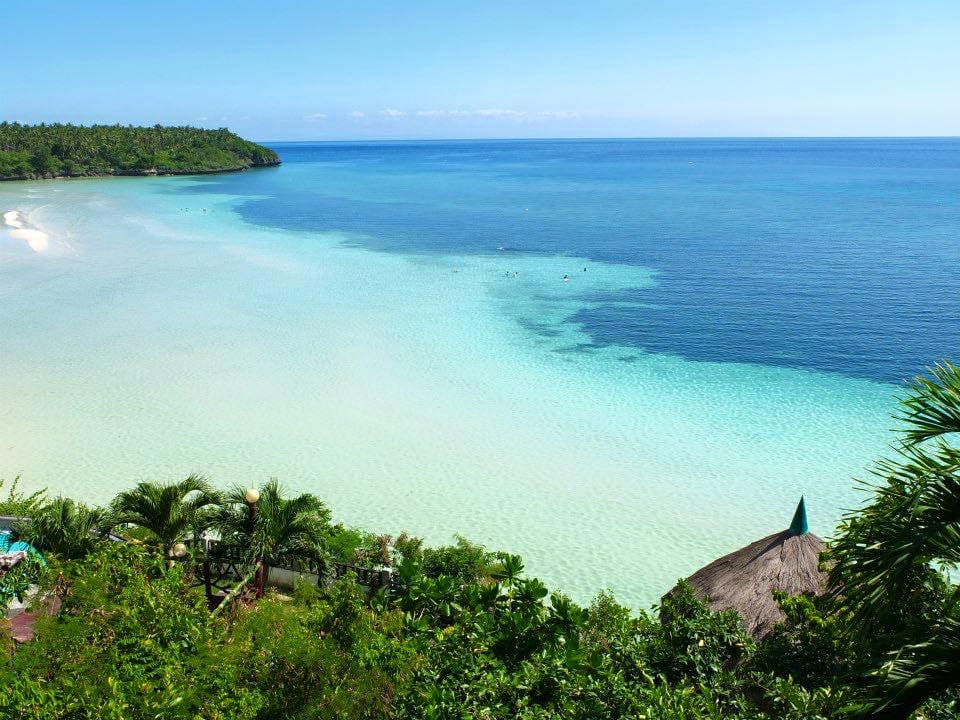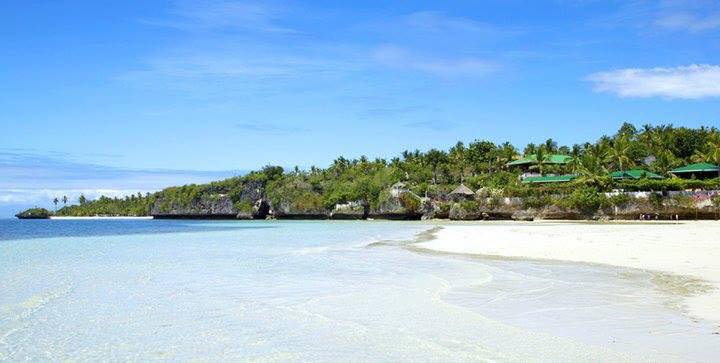 Its wide stretch of beach line makes it look like a giant pool during the high tide. A low tide reveals its vastness added with the clear blue waters — it's truly one of the most magnificent beaches in Cebu.
Entrance fee: FREE
How to get there?
In the southern part of Camotes, Santiago Bay is 8.6 km away from Consuelo, San Francisco. Ride a motorcycle since it is the easiest way of transportation there or rent a motorcycle, tricycle or a van.
2. Lake Danao – "The Lovers' Lake"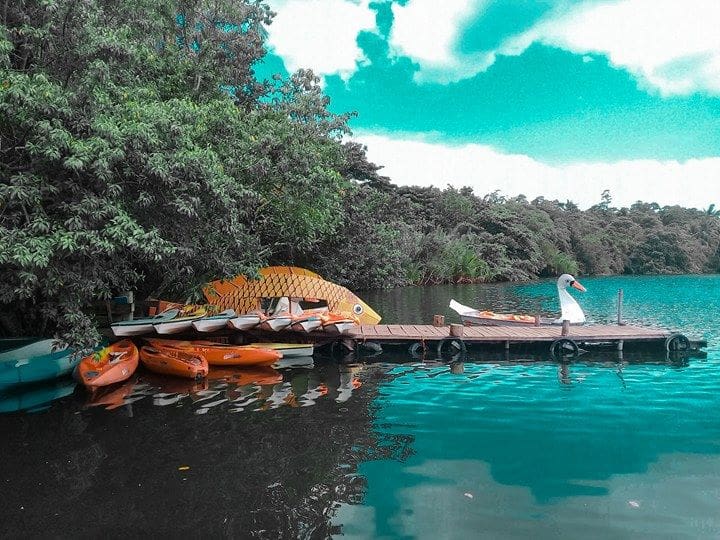 The lake is guitar-shaped and is touted to be the largest lake in Cebu province. It has deep blue waters and a serene aura with its singing birds and the breeze.
Several activities can be enjoyed when visiting this place such as kayaking, boating, horseback riding, among others.
Entrance fee (park): ₱15 per head
Opening hours: 6am-6pm daily
Kayaking: ₱50
Horseback riding: ₱50
Pedal boating: ₱150 (30 mins)
Sakanaw/Lake Cruise: ₱500 (15 pax)
How to get there?
From the wharf, ride a motorcycle for more or less 15 mins. The lake is actually part of the Lake Danao Park which is just a kilometer away from the entrance.
3. Tulang Diot Island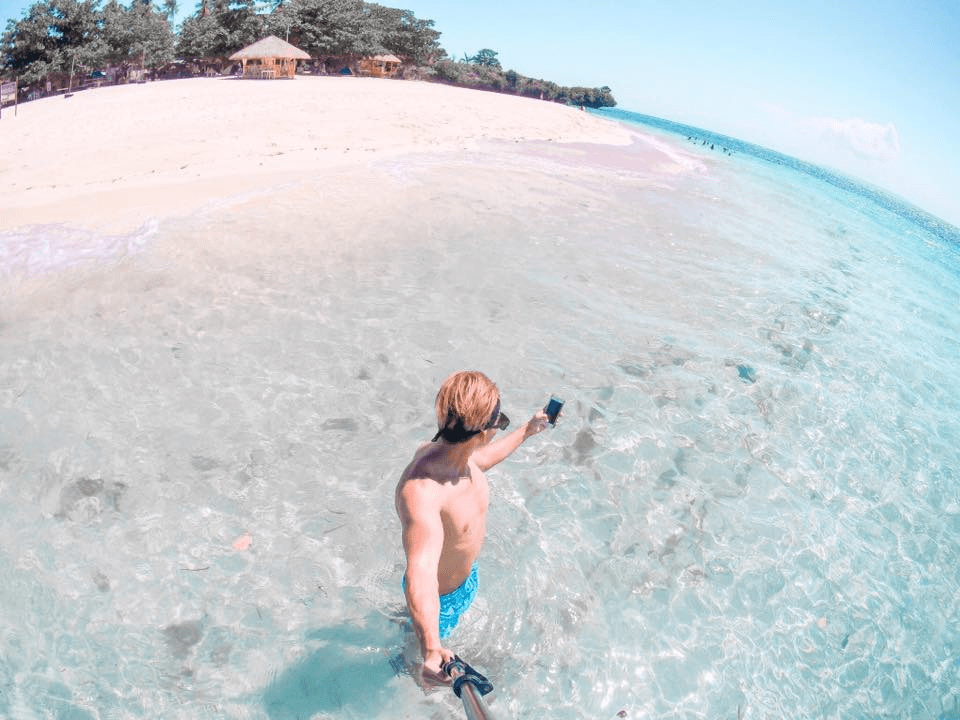 An islet secluded in the northern part of Camotes Island. The white sand, sandbar and cerulean blue waters looks like a paradise for your own.
Environmental/Entrance fee: ₱10 per head
Cottage Rental: ₱500 per day
Tables with 4 chairs: ₱150 day
Tent space: ₱150 per tent (overnight, bring your own tent)
How to get there?
From the Consuelo Port, ride a motorbike going to Tulang Daku – fare is ₱100. Once you reach Tulang Daku, ride a boat to Tulang Diot – ₱10 per head only, 5-10 minutes to the island.
For more info: https://sugbo.ph/2018/tulang-diot-island-camotes-cebu/
4. Buho Rock Resort
Mark Geniston
A unique ship-shaped coral rock formation. Situated in a public beach resort, the view of the horizon and sunset is magnificent. It is known as a cliff diving site at a height of approximately 50ft.
The winding stairs you'll have to take towards the blue waters will make the jump all the more worthwhile.
Entrance fee: ₱20 per head (₱10 for kids)
Opening hours: 8AM to 5PM daily
Note: No corkage. You can bring food and snacks.
How to get there?
It is located in Poro, Camotes Islands. Approximately 27 mins from the Consuelo Wharf. You can ride a motorcycle, tricycle or just rent a ride for transportation.
5. Timubo Cave
The entrance to the cave is a small hole to get you underground. Inside the Timubo Cave lies the cold water of its cave pool up to about 6ft deep where you can swim to your hearts content and also visit the grotto.
You will certainly be in awe of the stalactites and stalagmites that's decorating the cave.
Entrance fee: ₱20 per head
How to get there?
Timubo Cave is located inside the Lake Danao Park. You can take a motorcycle from the Consuelo port to Lake Danao Park for about 30 mins and then towards the entrance of the cave.
6. Busay Falls
The small beautiful falls has a cold clear natural pool. The place can be reach after a 10-minute hike. You can also dive as it is 8-10 feet deep. Like your own pocket-sized falls, it allows the guests more privacy and a peaceful swim.
Entrance fee: ₱10 per head
How to get there?
Far from Consuelo, it would take 30-50 mins to the falls depending on the ride. A motorcycle is much faster.
7. Paraiso Cave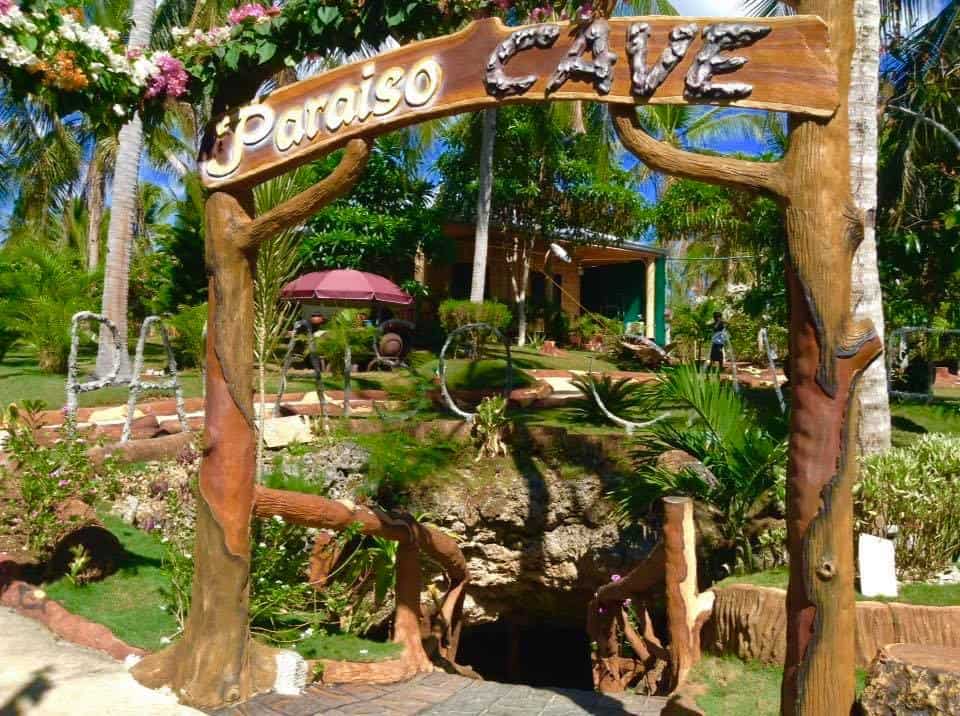 Already developed, it is quite smaller than Timubo Cave. Paraiso Cave is an underground cave but sits in the middle of a private property. The water pool inside can be chest-level. Cold, clear and clean, three qualities that makes you want to go under and dive in.
Entrance fee: ₱50 per head (
How to get there?
This is very near the Consuelo Wharf. Only 9 minutes away if you have a ride but you can also take the motorcycle which is a lot faster.
8. Bukilat Cave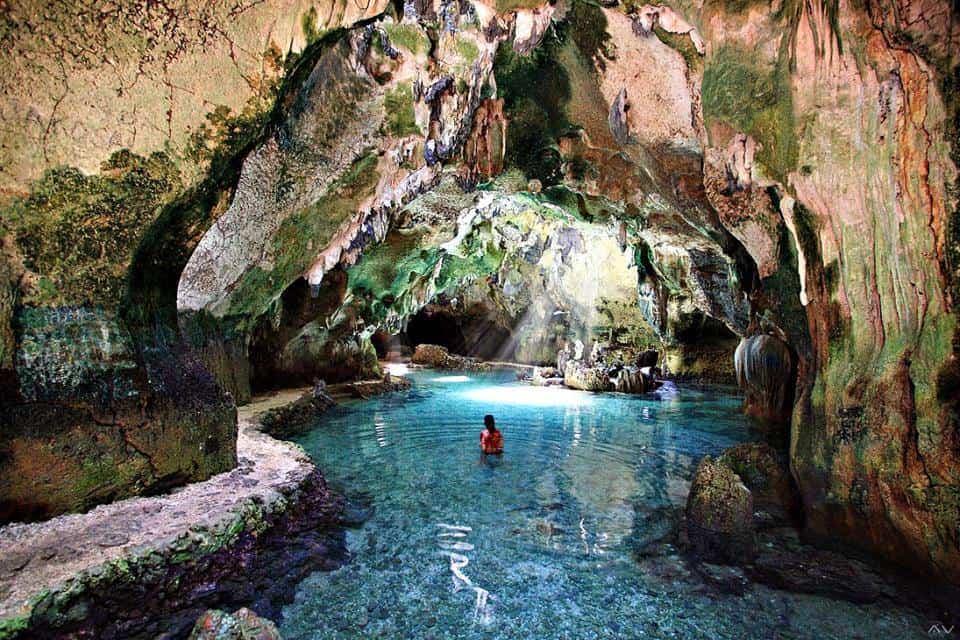 A secluded cave known for its streaming natural light from its roof opening. The sun light gives life to the cave, lighting up the stalactites and stalagmites along with its rock formations.
Entrance fee: ₱20 per head
How to get there?
The cave is on the other side of the islands Consuelo Wharf. It's quite far. You can ride a bus from Consuelo Wharf to the municipality of Tudela or Tudela proper for P70 and then ride a habal2x/motorcycle for P50 or depending on the deal for 30-45 mins.
9. Holy Crystal Cave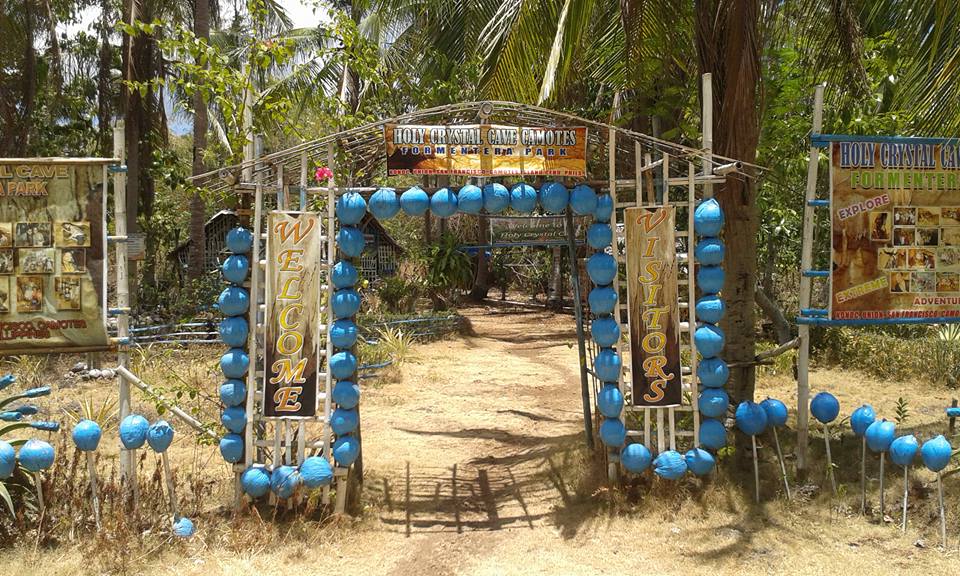 The cave has eight levels which can be covered by one and a half hour. It has great formations of stalagmites and stalactites which is what creates the breathtaking crystal-like formations.
It is said that the water inside the cave have some miraculous or magical properties of sorts which is why it is named "Holy Crystal Cave".
Entrance fee: Free
How to get there?
Holy Crystal is very near Consuelo Wharf and Lake Danao. It is located in Brgy. Union, San Francisco. By taking a motorcycle, you will arrive at the cave in less than 20 minutes.
10. Mangodlong Rock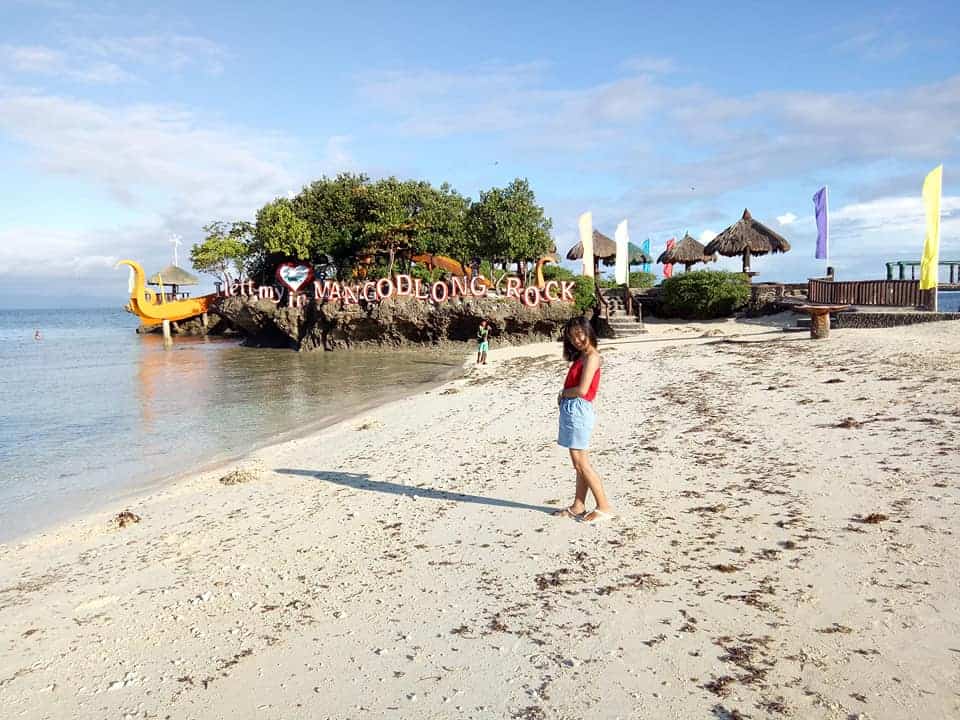 A combination of intimate moments and laid-back times. This rock is a part of Mangodlong Beach Resort. It is quite small but breathtaking in its own.
With a sandbar linking it to the beach, the rock formations that seems to float on the clear green sea is a sight to behold across the beach itself. Tropical open huts decorate the surface of this rocks where you can get the full blast of sea breeze.
Mangodlong Rock Resort is a few minutes from the town and ports of San Francisco and Poro.
Entrance fee: ₱20 per head
Water activities: Snorkel, kayak, wind sail, diving
How to get there?
Another one near the Consuelo Wharf. Approximately 8 minutes away if you have a ride or a motorcycle which is abundant in the port, you just have to get a right deal.
---
Also read: