For a property development project to thrive in a competitive and growing powerhouse economy like that of Cebu, one must be different, transformative and iconic.
The Suites at Gorordo will soon serve everyone a new taste of condo living and a total transformation of Cebu City's magnificent skyline.
Driven to create a world-class home for everyone who has been dealing with the hustles and bustles of the metro every day, The Suites at Gorordo combines luxurious serviced residences and first-rate hospitality services.
Cebu-based developer Worldwide Central Properties, Inc has partnered with a team of global experts for this luxury condominium project in Cebu City. The landmark property will be managed by The Ascott Limited, one of the leading international serviced residence owner-operators, while the serviced suites will be operated under its multi-awarded hospitality brand, Somerset Serviced Residence.
The company is expecting to spend P1 billion for the project that is soon to rise on a 1,000-square meter lot at the corner of Gorordo Avenue and Archbishop Reyes Avenue in Cebu City. The 28-storey condominium project will house 160 residential units and 150 serviced apartments.
The tower will have an inspired look of the Flat Iron Building in New York City, making it appear like a gleaming crystal rising above the city and is set to become one of Cebu's prized landmarks – an insignia of a global brand finding its home in Cebu.

AMENITIES
The Suites at Gorordo comes in full force with the amenities that reflect the service, style and soul of hotel living. There are amenities shared by both residential and serviced suites, while there are also those that are exclusive to each to foster a sense of privacy.
Restaurants (Ground Floor) – You won't have to starve yourself here with the different gastronomic delights waiting for you in the many dining options found on the ground floor.
Swimming Pool (8th Floor) – Take a leisurely dip at the blue waters of the inviting swimming pool. It is a welcome relief during the hot summer or simply a break for days you just want to float on.
Fitness Center (8th Floor) – Stretch those muscles and sweat it out in the fully equipped fitness center located at the 8th floor. Whether you want to lift weights or revel in a relaxing yoga session, you will find the space you need here.
Jacuzzi (8th Floor) – A dip in the jacuzzi is believed to eliminate mental stress. Relax the mind and the body by ending a busy day with this rejuvenating treat.
Function Room (Commercial Spaces) – Whether it is a big party for family and friends or a more intimate gathering, The Suites at Gorordo has an ample space for celebrations of all kinds.
Serviced Offices (Commercial Spaces) – Be in command with your business in a flexible office space solution and watch it take its flight as you enjoy the benefits of having a complete office set-up and a host of other facilities.
THE SUITES
The entire project will be composed of 361 luxury units with separate entrance for private/residential (157 units) and serviced suites (204 units).
Residential Suites – Owners of residential suites have the freedom to furnish space to their own liking and be near their place of work in Cebu Business Park. Here, space owners can use their creative freedom to design their spaces. With its state-of-the-art amenities and service-oriented concierge, the residential suites offer only the best for the best.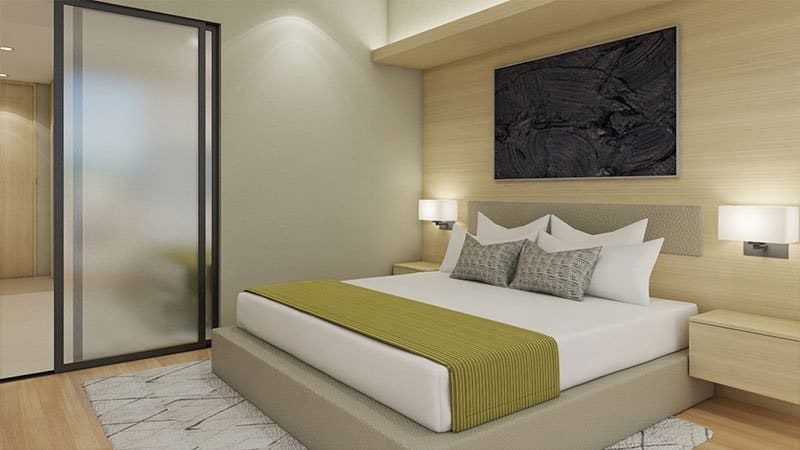 Floor to Ceiling Height as High as 3 Meters

Provision for Multi-Point Heater

Provision for Multi Split Type Air-Conditioning System

Provision for Washer/Dryer

Fully Addressable Fire and Smoke Detection System
Serviced Suites – The Suites at Gorordo will offer businessmen and top executives heightened comforts of a 4-star hotel combined with the familiarity of home. Benefiting from the hospitality management services of Somerset, every detail is guaranteed to meet the exacting requirements of any top hotel in the country.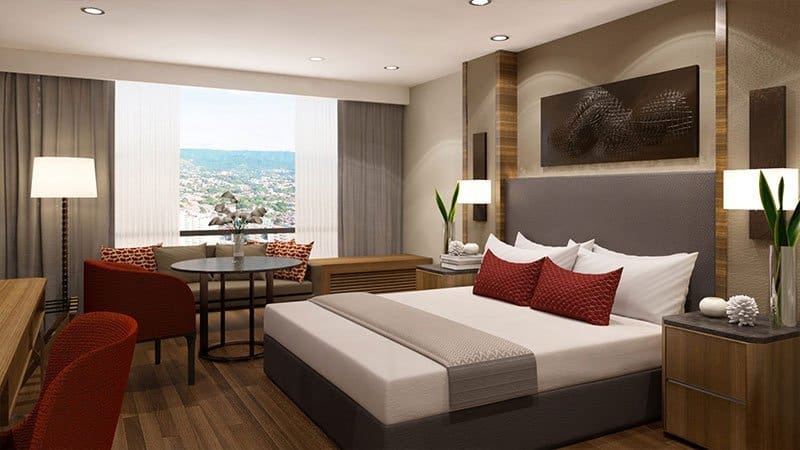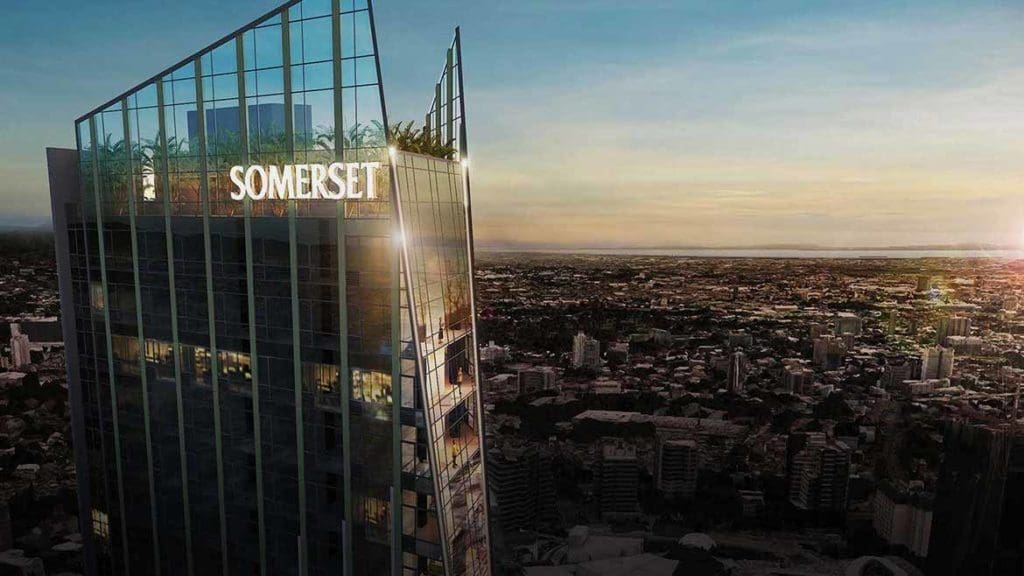 Fully Furnished Suite

Floor to Ceiling Height as high as 3 meters

Power Cards for Unit Access

Single Split Type Air-Conditioning System

Washer/Dryer (Selected Units)

Fully Addressable Fire and Smoke Detection System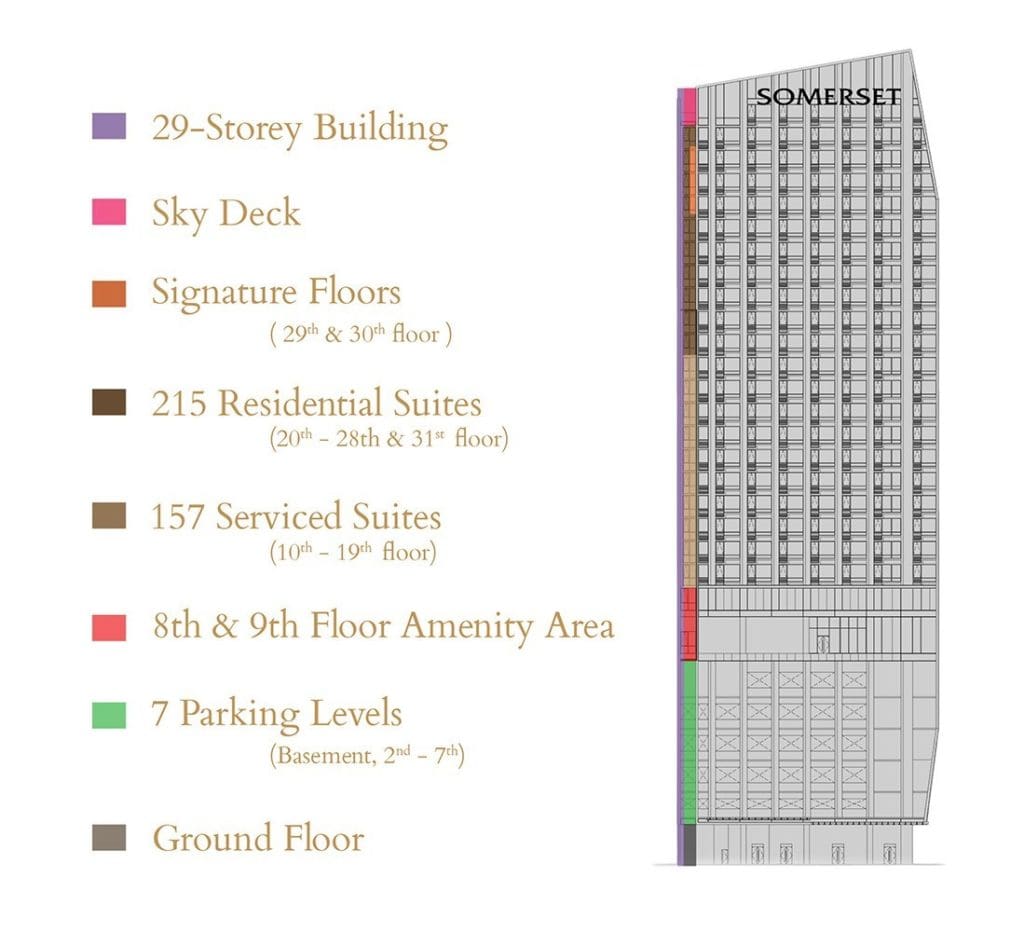 PROJECT UPDATE
The Suites at Gorordo construction is back in full swing and well on its way to fulfilling its promise of providing luxurious living at the heart of Cebu. As of October 2020, construction has now reached the 5th level. The project is originally eyed to be completed by 2021.
Cebu is consistent as one of the country's strongest local economies and with the growing businesses in the area, its progress is bound to expand to even wider horizons. The Suites at Gorordo is going to provide everyone a shelter with standards that coincide with the city's skyward advancement.
OTHER INFORMATION
HOW TO GET THERE?
Exact location: Gorordo Avenue corner Archbishop Reyes Avenue, Cebu City – few meters away Ayala Center Cebu
BY COMMUTE: You can book a Grab/taxi ride and set your destination to The Suites at Gorordo.
BY CAR: Navigate with Waze or Google Maps and set your destination to "The Suites" in Gorordo, Cebu. Parking space is available.