Experience the Asian-inspired attraction of the Tan Family that will make visits in their resort much more unforgettable.
The Grove by Serenity is a quarantine project and the product of the creative minds of the Tan Family. What started as a vacation house in the mountain of Busay during the quarantine period has now become an enchanting Bamboo Grove Park decorated with dazzling lights that makes nights more magical.
At the setting of the sun, the lights in the grove start to dance around the leaves of the bamboo and light up the night sky with pretty colors. The Bamboo Grove Park is reminiscent of Japan's famous Arashiyama Bamboo Grove and Singapore's Symphony of Lights with elements from both being combined to form this Busay spectacle.
This wonderful grove of bamboo adds to the collection of beautiful facilities to explore in the Serenity Farm and Resort.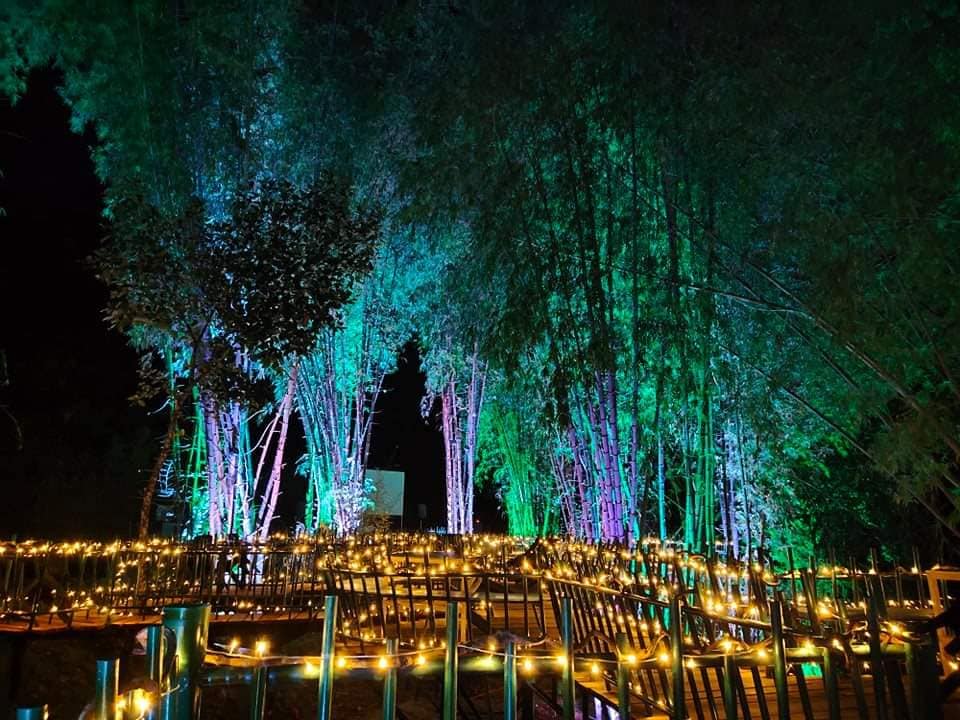 Aside from the beautiful lights and breathtaking groves, this attraction also serves a variety of food to compliment the enticing view. They serve boodle food, street food, and a selection of alcoholic and non-alcoholic drinks for the guests to feast on. Additionally, they also have occasional movie nights in the grove for those who want to stay and chill.
The Grove by Serenity is definitely a unique attraction that locals and tourists should visit when climbing the mountains of Busay.
RATES & OTHER INFORMATION
MENU:
RATES:
Entrance fee: ₱200 per person (₱100 is consumable for food and drinks)
Movie Nights (Mon – Wed): P250 per person, with buttered popcorn
Acoustic Nights (Thurs-Fri): P100 per person
OTHER INFORMATION:
HOW TO GET THERE?
Exact location: Sitio Tiguib, Brgy. Malubog, Busay, Cebu — approx. 20-30 minutes away from the main road.
BY CAR: (Best option) Parking space available. Just search for 'The Grove by Serenity' in Cebu Transcentral Highway via Waze or Google Maps.
BY HABAL-HABAL: (Not available under community quarantine.) Hire a habal-habal driver (motorcycle for hire) near JY Square Mall in Lahug, and inform him to drop you off at Mak's View. Estimated fare is ₱100 per person (max of 2).
BY TAXI: Hiring a taxi cab is possible but that can be hefty. Most of them won't give you a metered reading system – hence, they'll be offering you an estimated fare in going there. You can also rent a car via SquadPH Travels.