No one and nothing should ever stop you from learning.
With the entire nation placed under the Enhanced Community Quarantine amid the COVID-19 crisis, schools are also no longer accessible. We lost access to visiting a four-walled room to gain learning. However, may we all never forget that education is attainable regardless of whatever situation.
The Technical Education and Skills Development Authority (TESDA) has just proven the aforementioned true because they are offering an online program for their suspended classes.
Since schools are suspended in adherence to quarantine guidelines, TESDA has found a way to not suspend their students' learnings through their online courses.
TESDA is currently offering 68 online courses that are classified into several sectors for you to choose from.
They can choose from courses that are applicable "sa kanilang mga kabahayan, at kanilang pamilya [for their homes, and their families]. They can use it also even after itong period ng coronavirus [this period of coronavirus]," TESDA director general Isidro Lapeña told ANC.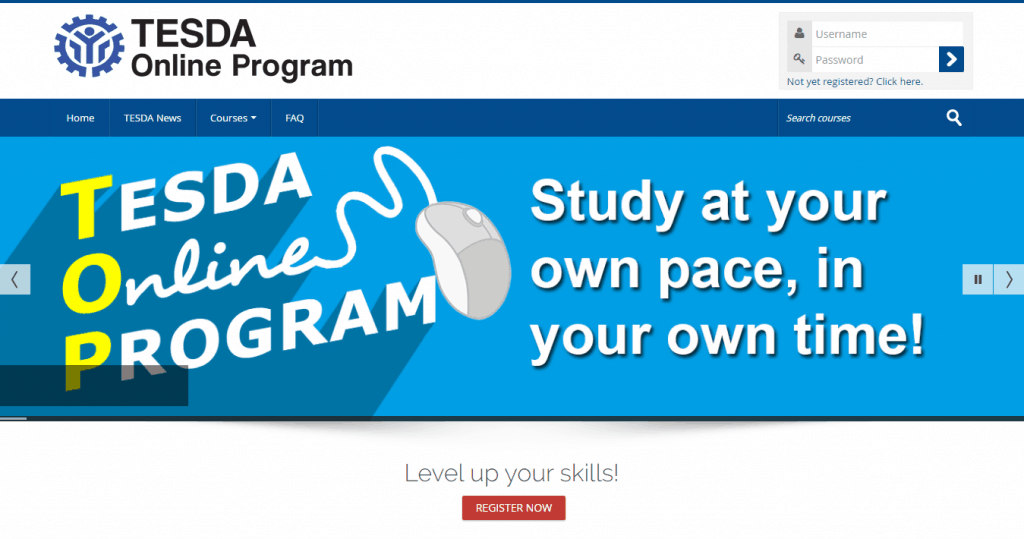 These courses include, but are not limited to:
Agriculture
Automotive
Electrical and electronics
Entrepreneurship
Human health or health care
Heating
Ventilation
Air conditioning and refrigeration
Information and communication technology
Lifelong learning skills
Maritime
Processed food and beverages
Social community development
Technical and vocational education and training
Tourism
21st century skills
How to get started?
Head on to their official website: https://www.e-tesda.gov.ph/
Sign up for an account.
Select the course you wish to avail under the 'Courses' tab.
Next, click on the link of the module you wish to take.
On the left side of the navigation pane, under the administration panel, click on the "Enrol me in this course" link.
6. A message box will appear asking if you really want to enroll in the module. Click on the "Yes" button to proceed.
Apart from the learning modules for you to study, the online courses will also be conducting electronic quizzes. However, you will only be receiving the national certificate after passing the assessment to be done after the quarantine.
There are 1,800 applicants as of writing and we couldn't wait for you to make the most out of your time by learning new skills. We all need it.