Love conquers all. No buts, no don'ts. Simply giving, not bothering for what you can't take back. Find out the story behind Cebu's newest tourist attraction.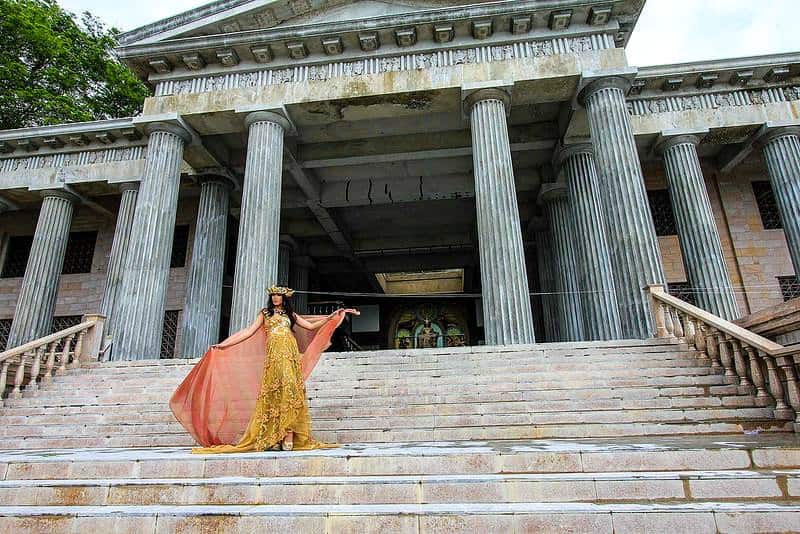 As for Teodorico Adarna, owner of Temple of Leah and grandfather of Filipino actress Ellen Adarna, this huge edifice of Roman Architecture design is his way of showing how strong his love and his ceaseless devotion to his wife, Leah. Yes, this is a temple of love from an inspired imagination.
In the Queen City of the South, a palace of Teodoro Adarna's Queen Leah Villa Albino-Adarna was made and replicated with a big statue in the middle. After a few years of waiting, the Philippine version of Taj Mahal has finally opened to welcome visitors.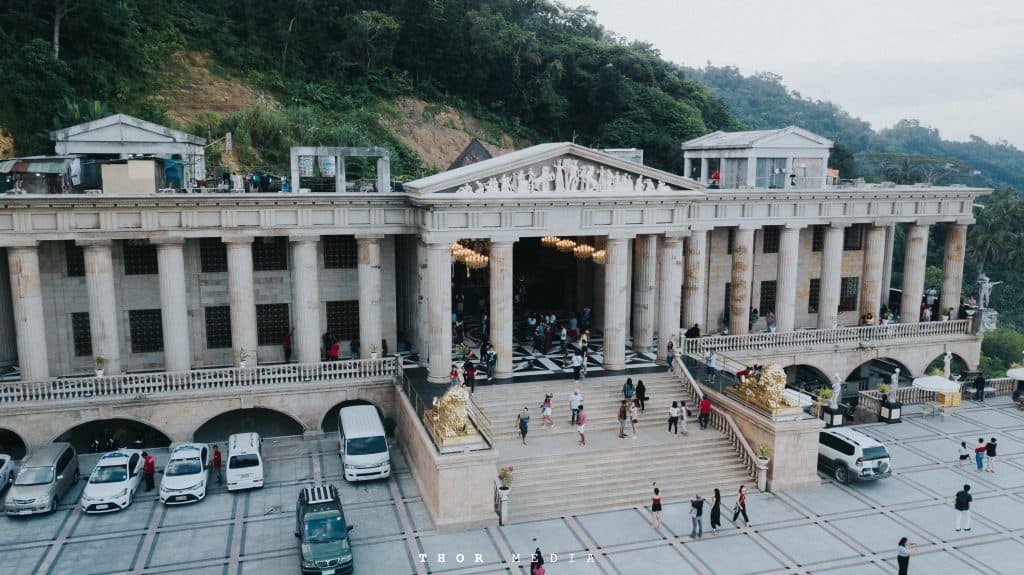 The temple has an art gallery, museum, and a library where all of the favorite things her wife owned are placed. At the top, there's a spectacular view of the city and more exceptional scenery as you walk through the temple. In this Greek methodology-inspired 7-story mansion, there are gigantic lions lying on each side of the stairs that will guide you to the door step of another jaw-dropping view. You can see a grand staircase with angels made up of brass and the Queen of the Temple in a 10-ft statue with crown and flower.
Booking a flight to Rome and visiting Roman temple will surely cost you a lot of money. If you don't have a budget yet, why not just pay a visit to Temple of Leah?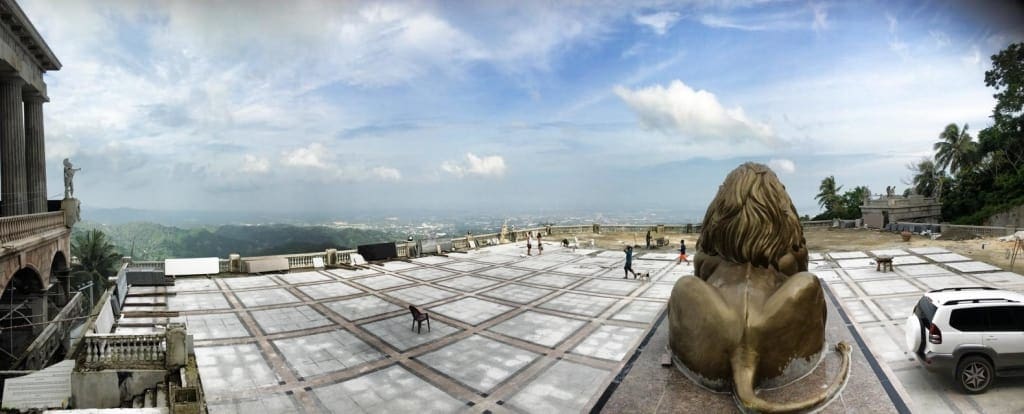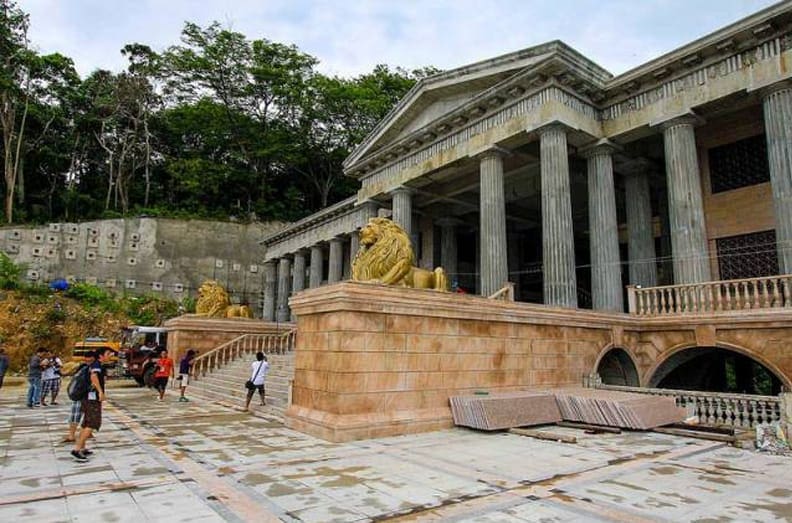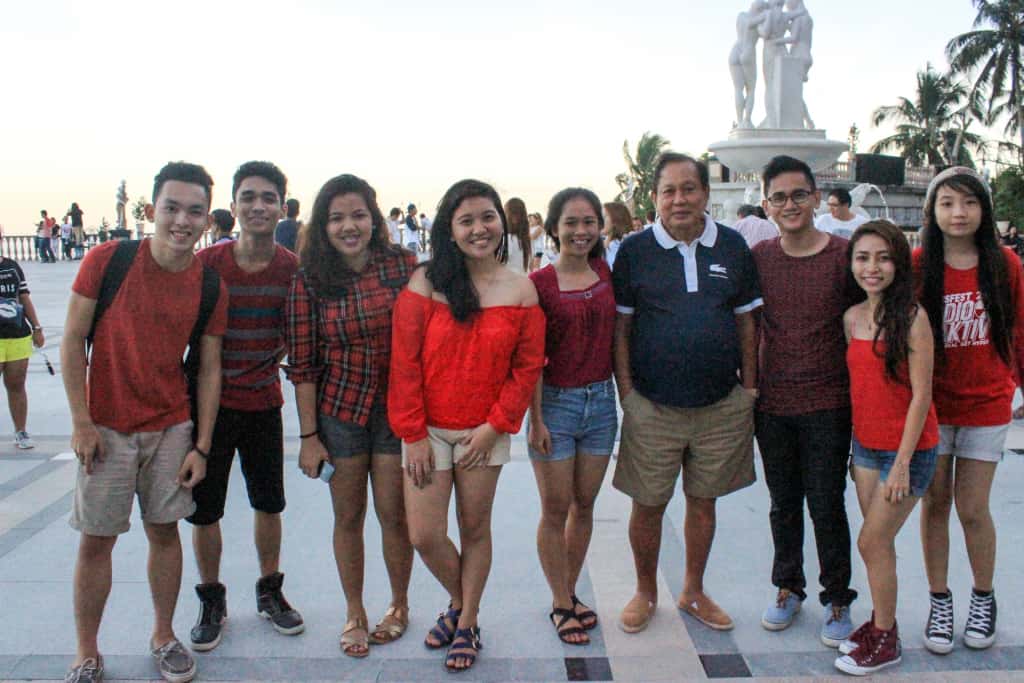 Rates & Other Information
Visiting hours: 7AM to 6PM daily
Entrance fee: ₱100 per person (10 years old and below are free)
Parking fee: ₱100 if inside the premises; free if outside but limited slots only
Other fees: ₱2,500 for professional photography for events
Contact number: (032) 233-5032
How to get there?
Exact location: Landon Heights Roosevelt, Busay, Cebu City — few meters away from Temple of Leah and Mountain View Nature's Park, and 15-20 minutes away from JY Square or city proper.
BY HABAL-HABAL: Ride a motorbike (max of 2 persons per bike), near or surrounding from JY Square Mall in Lahug. It would cost only ₱100 per head per way – ₱150 for 2 people. You may need to pay more and schedule ahead if you want a ride back from the city.
BY TAXI/GRAB: T\Max of 4 persons only per car. Some drivers might be okay with it, some are not. Some might ask for more, so be understanding and negotiate well since the road is a bit steep. Estimated cost is ₱200-250 per way from the city (Ayala Center).
BY CAR: This is the best option, if you want to have peace of mind and not worry about your way back home. The road is concrete and well-maintained, but a bit steep so it's safe to bring your own car. Parking space is also available. Just navigate via Waze or Google Maps and set your destination to "Temple of Leah".
BY CAR RENTAL: You can rent a car or book an uphill tour with our trusted travel partner, SquadPH Tours and Travels.