Your road to forever surely doesn't come cheap. With a lot of preparations and things to consider, it is close to impossible to get hitched in a garden for only P300.
If you have always planned to tie the knot, but has probably used all your savings because of the pandemic, fret not! You can get yourselves wedded in a garden for only P300.
Initiated by Mayor Samsam Gullas since the beginning of his term as a mayor, Talisay City offers affordable garden wedding celebrations every Wednesday. Even if you're not from Talisay, you can also avail and exchange your wedding vows.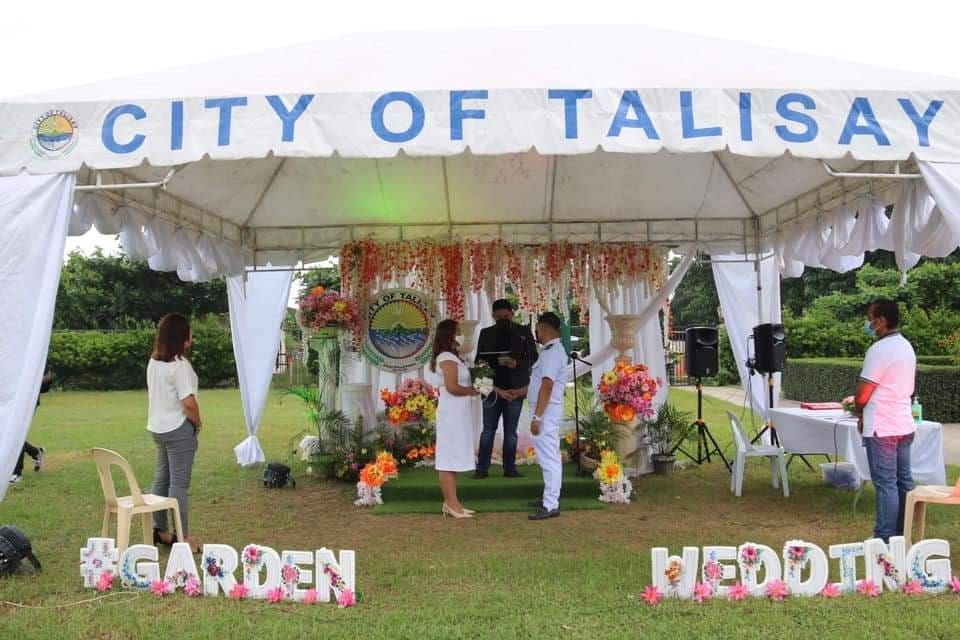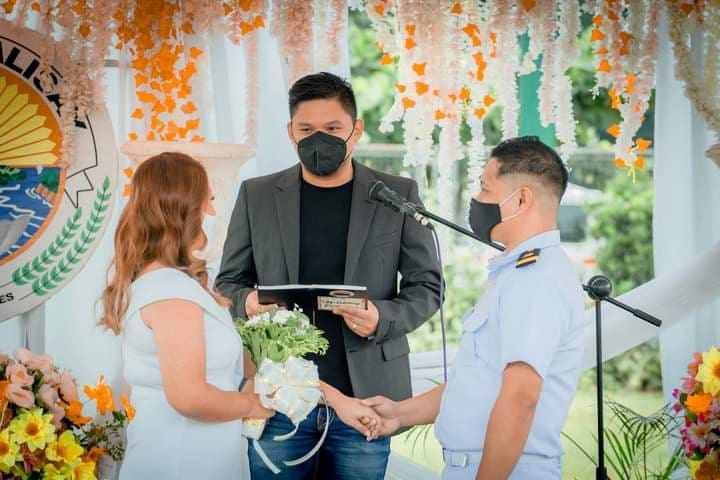 Things you need to know
Garden weddings are held every Wednesday, usually in the "late afternoon".
They will also only allow 5 couples every Wednesday.
Only 1 ninang and 1 ninong per couple are allowed. This means, maximum of 4 people per wedding including the couple.
Venue is at the fountain and the garden in front of Talisay City Hall (open air). If it rains, wedding will take place in the city hall lobby with the doors all open.
Requirements: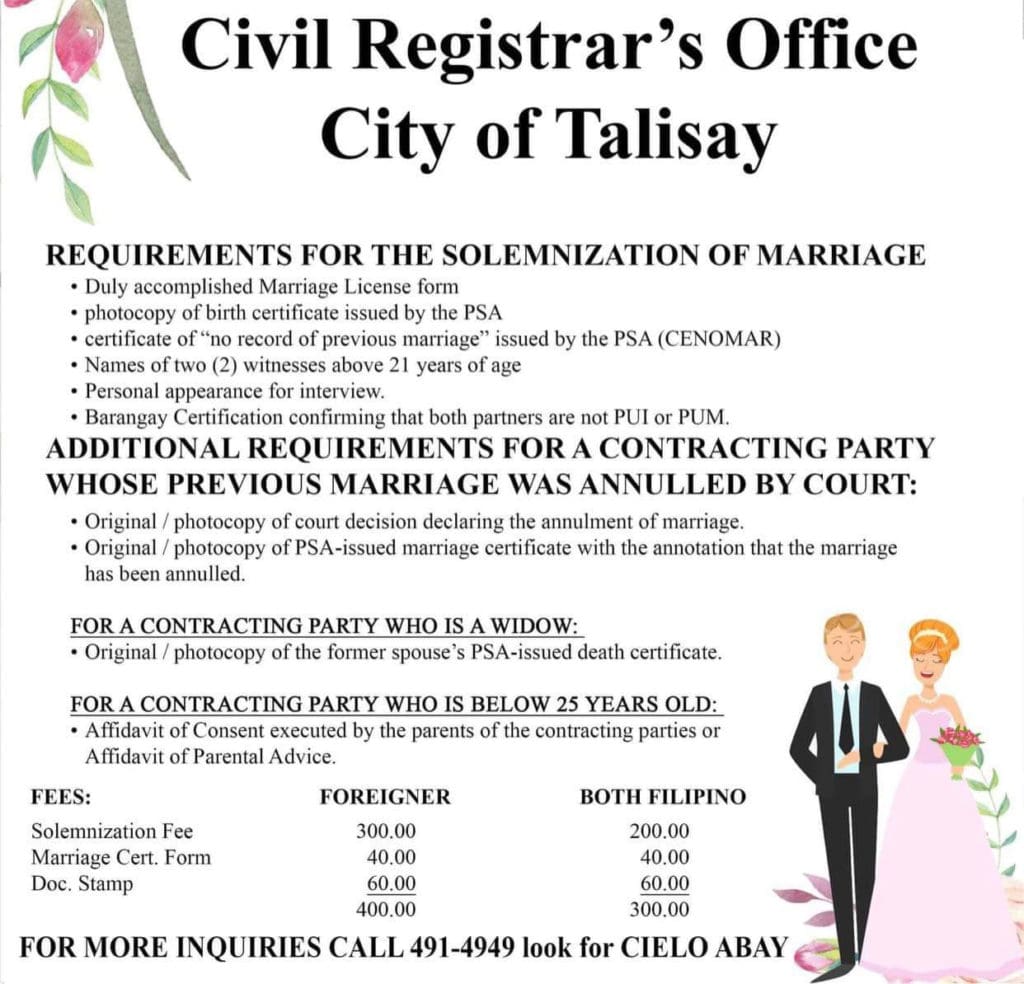 How to avail?
Prepare the requirements listed above.
Submit your requirements and book the date at the Talisay City Hall. Or contact (032) 491-4949 and look for Ceilo Abay.
With the pandemic at hand, I'm sure you'll re-consider this offer. You can never go wrong with this affordable garden wedding. After all, it's your love for each other that matters. Just remember, it's important to talk about whether this financial burden is something you want to deal with after your honeymoon.
Special thanks to Mj Selasnog for the tip!