Let's help save the environment by supporting sustainable fashion.
If you're someone who loves coffee or fashion, or both, then this is one awesome news! With Starbucks' renewed focus on sustainability, the beverage brand has thought bigger and ventured beyond coffee.
Starbucks has partnered with backpack and accessory brand Herschel Supply Co. for an environment-friendly collaboration. Their partnership has produced limited-edition designer items from recycled materials. Morw than their stylish bags, they have also come up with drinkware in bold colors and powerful messages about sustainability.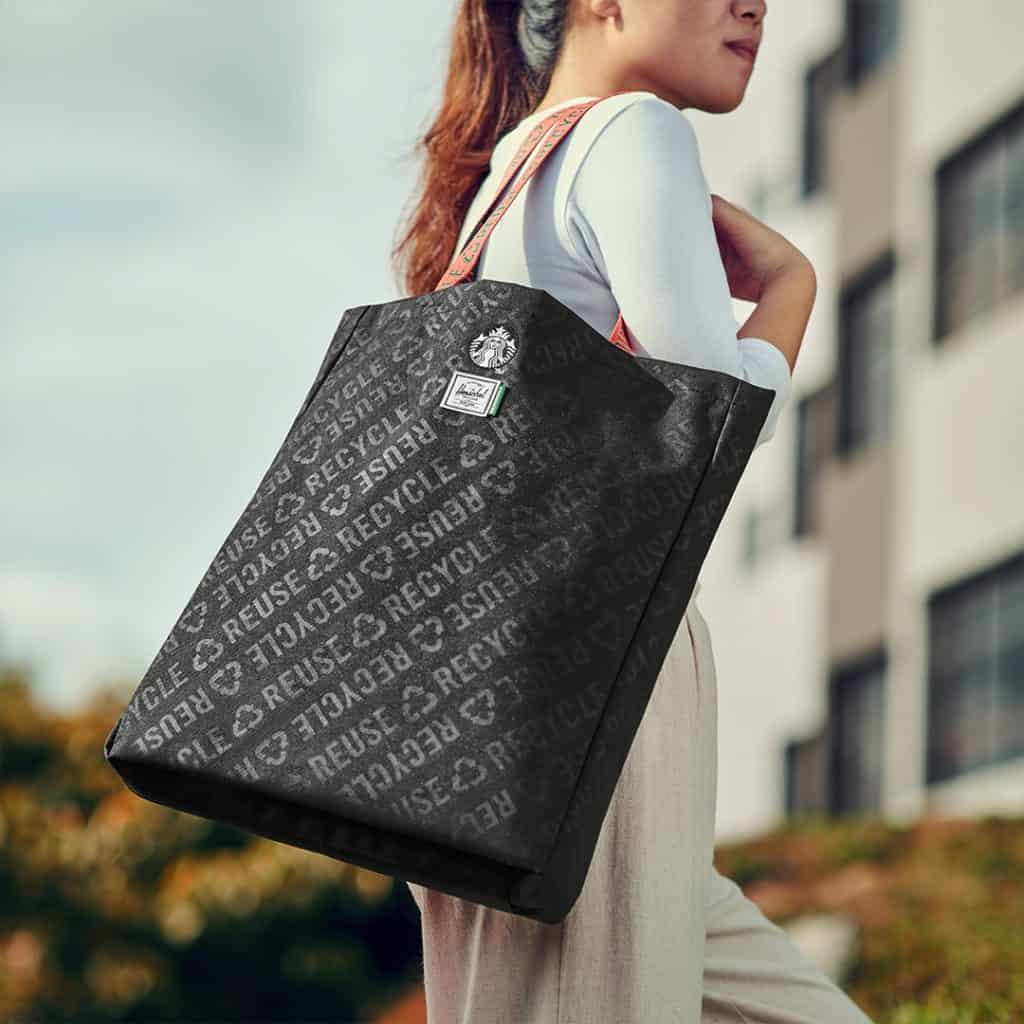 Herschel Supply Double Wall SS Tumbler – Php 1,795
Herschel Supply Hip Bag – Php 1,595
Herschel Supply Carry Bag – Php 1,595
Herschel Supply Long Tote Bag – Php 1,595
Herschel Supply XL Backpack – Php 3,495
Be proud and shout loud! Wear your advocacy and show the people your support to reduce, reuse, and recycle.