A green enclave in the highly urbanized historic city of Lapu-Lapu, Soltana Nature Residences welcomes visitors to its Christmas tree lighting ceremony and special preview of Tower Two today, December 5, 2020. Lapu-Lapu City first lady Cynthia Chan and daughter Barangay Pajo Councilor Jamsine Chan are among the special guests.
The sprawling 5.7-hectare development by Taft Properties will be a mix of residential towers, commercial and office buildings, central amenities, and wide nature spaces when completed.
With units that are bigger than the typical condominium building, Soltana embodies the Comforts of Christmas concept that Taft has launched for the yuletide season.
Taft Properties Chief Operating Officer Myra Lynn Gilig said that when Cebu was placed under strict quarantine measures and people were forced to stay indoors, they discovered the many comfortable things that can be done at home. They began baking, learning, gardening, and even doing business from home.
Purposeful designs
According to Gilig, what's special about a home in a Taft development is it takes into account the small details that are often overlooked in the grand design but contribute a big part to a great living experience.
Gilig joins Taft Properties Executive Jack Gaisano in leading the lighting of the Christmas tree in Soltana, which is located along the main highway in Barangay Marigondon. A similar ceremony was held at another company development, East Gate Cebu, in October.
In a project briefing, Gilig said Soltana takes dining in or eating out, fitness activities, swimming, lounging or chilling out with a book to a whole new level. These regular activities transform into a communion with nature at Soltana.
Soltana Tower Two, the second of eight residential towers within the development, will be zoned according to the market's needs, catering to a wide range of home-seekers, from active retirees to nature-loving executives to entrepreneurs and investors. The ground floor will feature commercial facilities.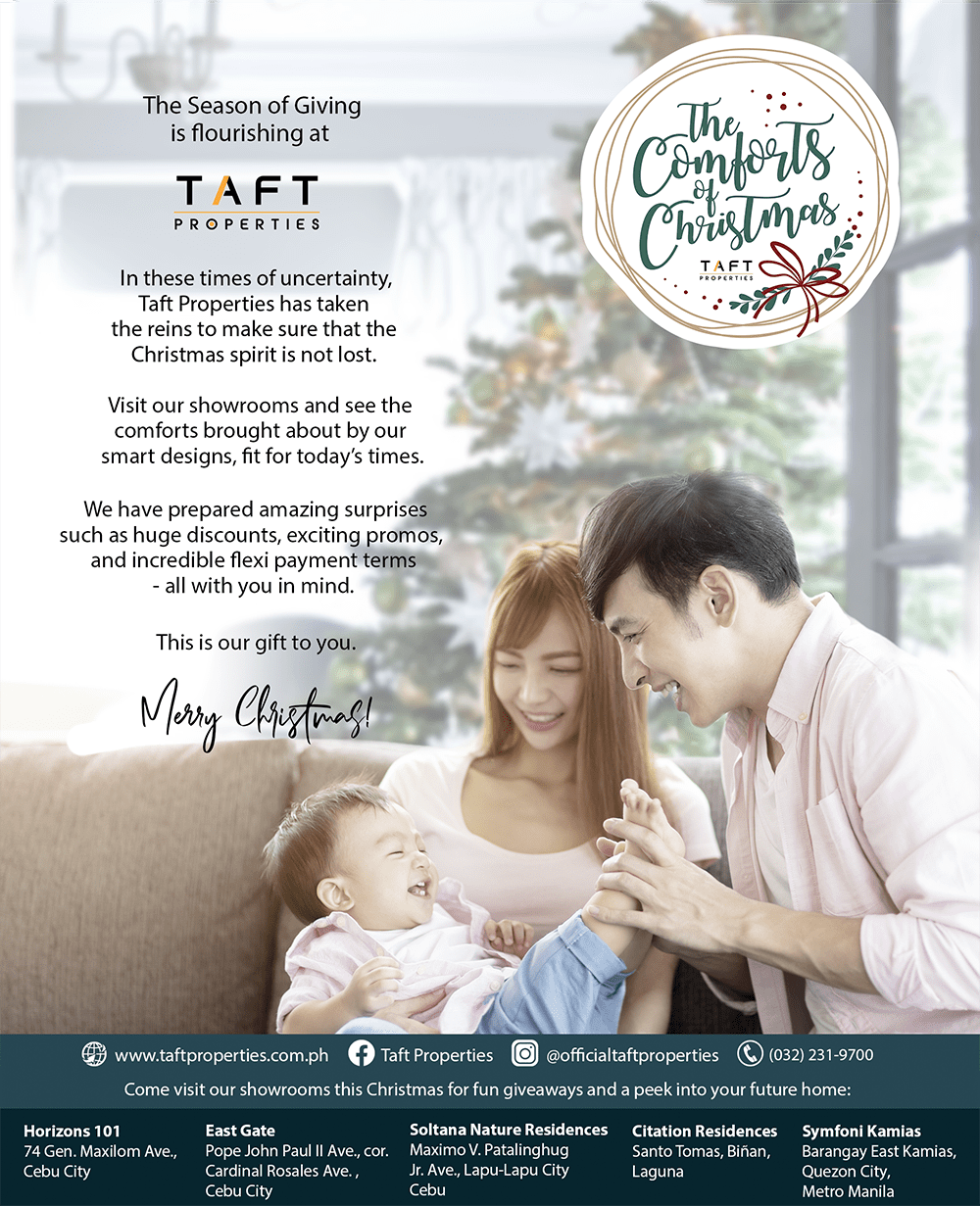 Soltana Nature Residences
A skydeck will run through all eight residential towers of Soltana Nature Residences once completed. While 65 percent of the development's total area will be set aside as open spaces, it will have structures for central amenities as well as a commercial zone and building.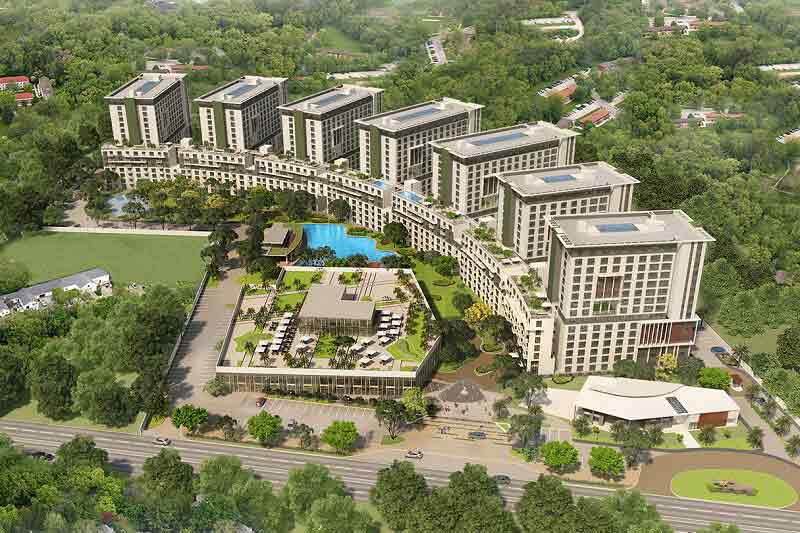 Soltana's location gives it easy access to the country's premier Mactan-Cebu International Airport, luxury resorts and white sand beaches, soon to be completed Cebu-Cordova Link Expressway, and a fourth bridge in the pipeline that will connect the island of Mactan with the town of Consolacion.
Taft Properties is the property development arm of the Vicsal Group of Companies, the company behind the Metro Gaisano chain of stores. Taft, which counts over 20 years of experience in real estate development, also oversees the operations of Midland Development
Corporation and HTLand.