Pool or beach? Why choose when you can have both?
Socorro's Beach Resort (formerly JKC Resort) in Danao City, Cebu is a relief for those who are torn between frolicking in the beach or dipping in a swimming pool. Nestled in the progressive city of Danao, a few minutes to an hour ride from Cebu City and other nearby towns is all that it takes for you and your family to spend a fun and relaxing weekend retreat.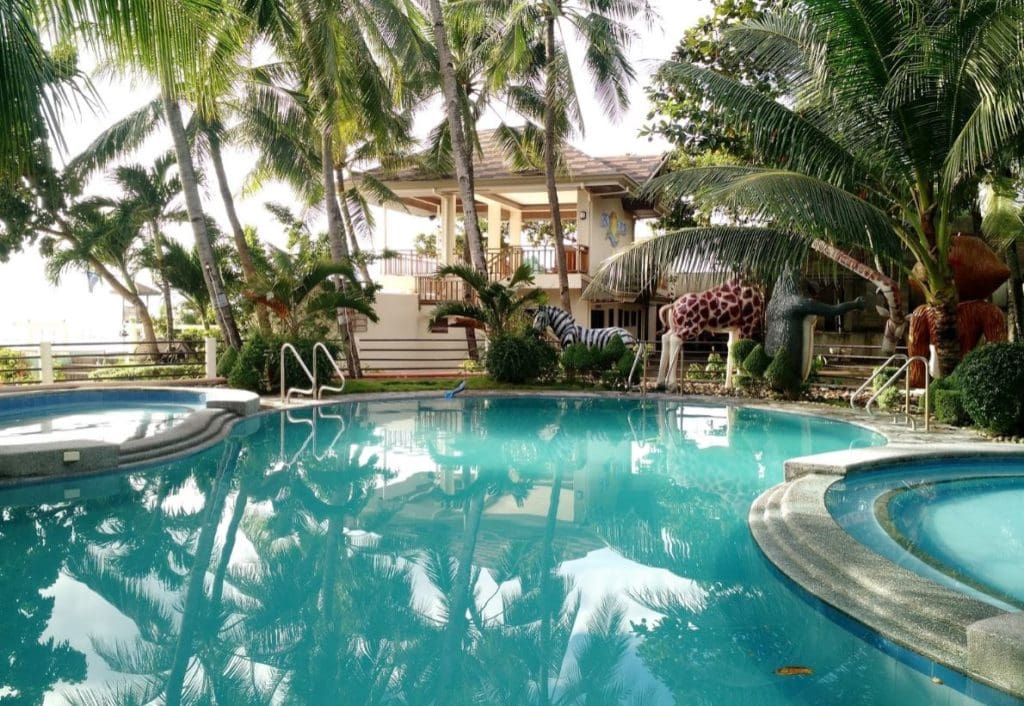 Danao has never failed to amaze us with its amazing tourist destinations. And while there are other beach resorts too near the area, Socorro's Beach Resort is worth your money. If you want to spend the night in a resort with comfortable rooms without hurting your pockets, this is the place to be.
And why not? This place brags its well-maintained cottages, clean swimming pools and budget-friendly room rates. Not to mention that from their pools and cottages, a grand view of the expansive horizon awaits their guests.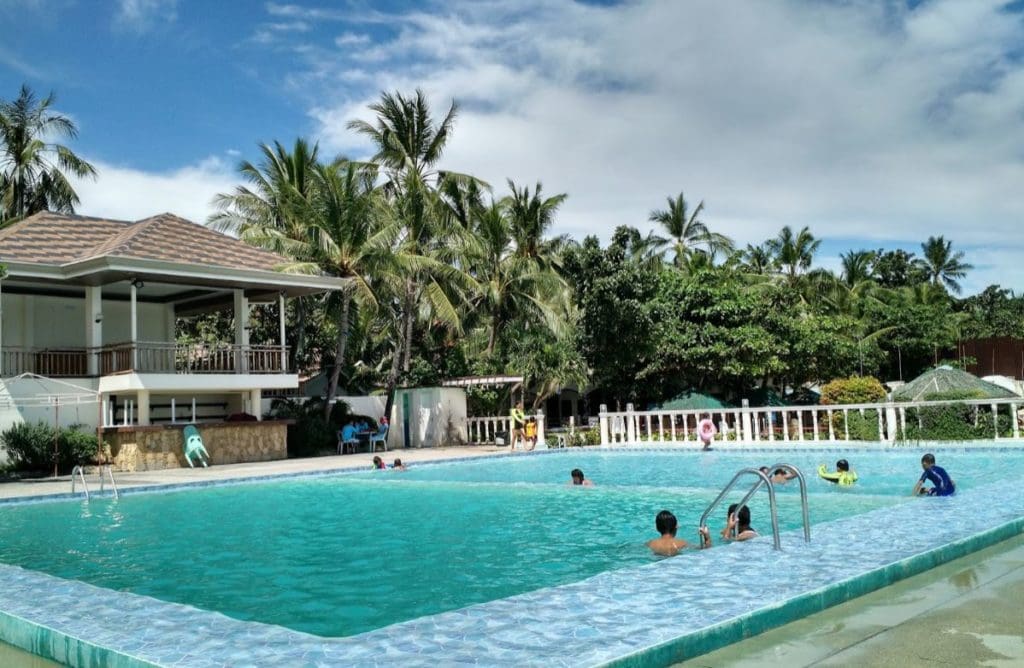 One thing that sets this resort unique from nearby resorts is its superheroes and other cartoon characters statues scattered all over the place. Incredible Hulk, Iron Man, Captain America, Spider Man – you won't surely miss to strike your best pose with these adorable figures. 
Kids and kids-at-heart won't get bored with life-size characters from the famous cartoon movie "Madagascar" that are replicated and set up inside and close to the children's pool.
There are two swimming pools in the area – the big and the small, but for now, only the smaller pool is for use. Equally good for a swim is its beachfront. You just have to take a dip and you'll surely want to spend the day soaking in the waters.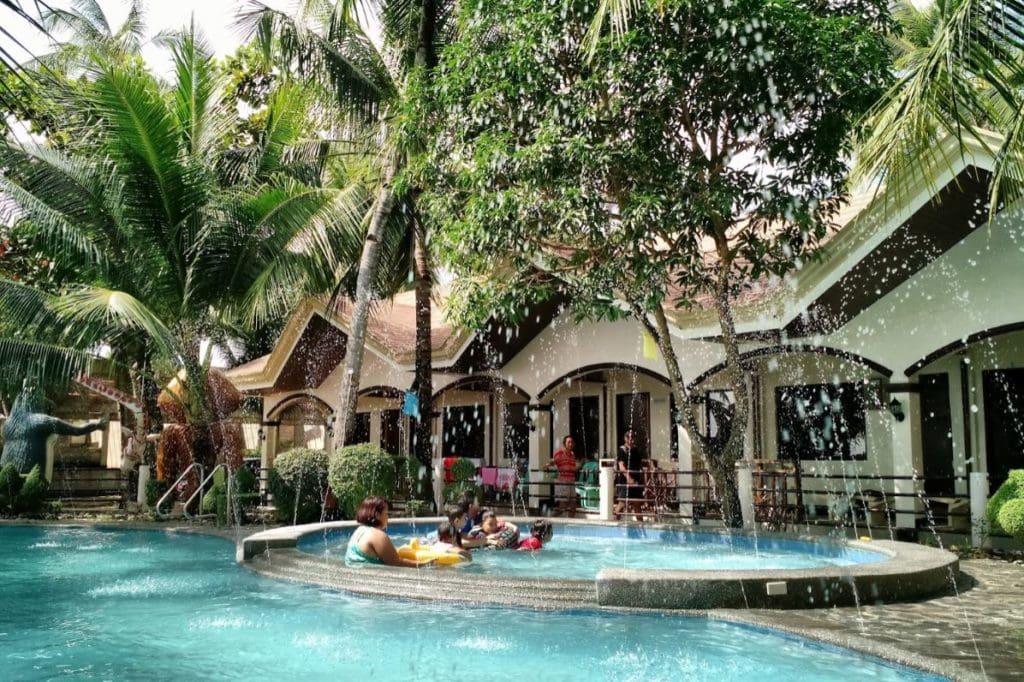 Of course, you won't end the day without belting your favorite songs in their karaoke machine. Make new memories with your loved ones while you enjoy feasting delicious food. Don't worry about corkage because there is none. All you need to do is to make the most out of the time.
Indeed, this place offers so much fun for everyone who seeks a breather from a week of hustle and bustle.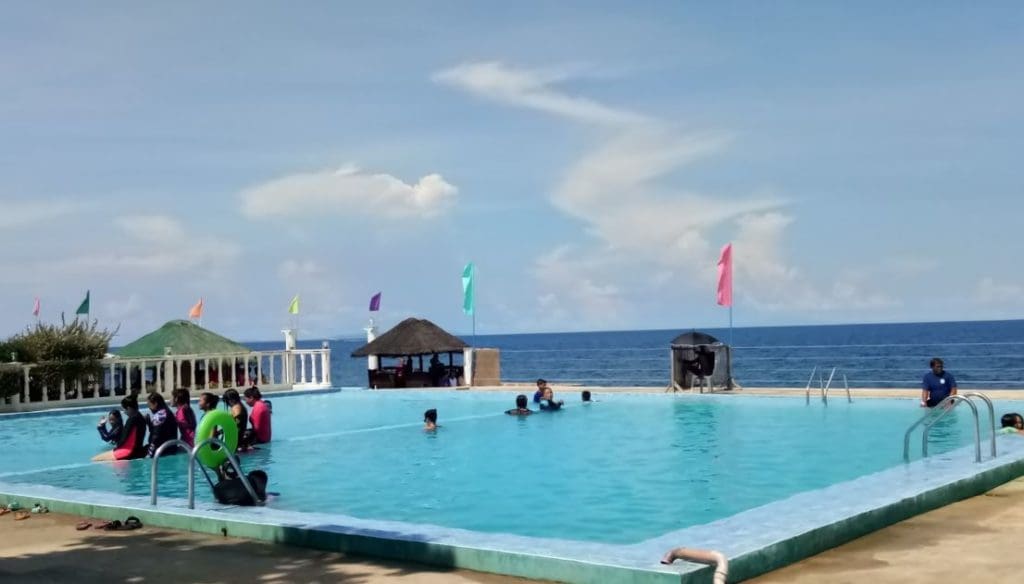 RATES & OTHER INFORMATION
DAY USE:
Entrance fee: P100 (adult), P50 (kids 10 y/o and below)
Opening hours: 7AM – 7PM
Cottage fee: P500 – P600 with a free table (available only from 7AM to 7PM)
Note: Additional Entrance Fee of P100 (adult) and P50 (kids).
ROOM RATES:
Twin Bed: P2,500 per night, good for 4 adults and 4 children aged 6-10 y/o; free for 5 y/o below
Single Bed: P2,200 per night, good for 2 adults and 2 children aged 6-10 y/o; free for 5 y/o below
Excess Fee: P300 per head (adult); P150 per head (kids)
Check-in/Check-out: 2PM/12PM
PACKAGE RATES:
Whole Upper Area: P8,000

60 persons max
Free use of swimming pool (big)

4 Cottages: P9,000

100 persons max
Free use of swimming pool (big)
OTHER INFORMATION:
Corkage fee: None (Lechon is not allowed)
Contact numbers: 0933-143-6338 / 0915-979-5456
Email address: N/A
Facebook Page: N/A
HOW TO GET THERE?
Exact location: Sabang, Danao City, Northern Cebu — approx. 1.5 hours away from the city. 
BY BUS/VHIRE: You can take the bus from the North Bus Terminal going to Danao going to Carmen and let the driver/conductor know that you're dropping off at Socorro's Beach Resort in Sabang, Danao. You can also take a V-Hire from SM City for P100 fare.
BY CAR: Navigate with Waze or Google Maps and set your destination to "Socorro Beach Resort" in Sabang, Danao. Parking space is available.