Seaviews from the beachfront are outdated so Sillon Floating Bamboo House has thought of a new way to enjoy Bantayan from over the ocean.
Sillon Floating Bamboo House is a cottage-type bamboo drifting just a few kilometers from the shore of Sillon, Bantayan. This is the best way to experience Bantayan in a different setting with views of the tropical island and the various thriving flora on one side and a view of the expansive blue on the other.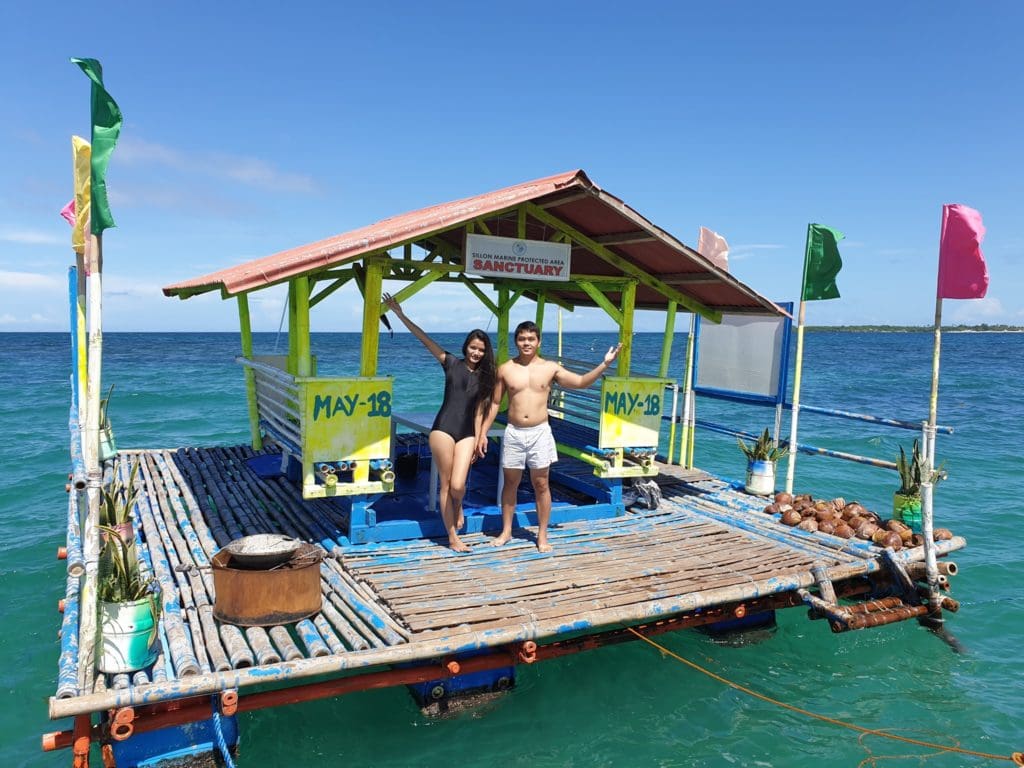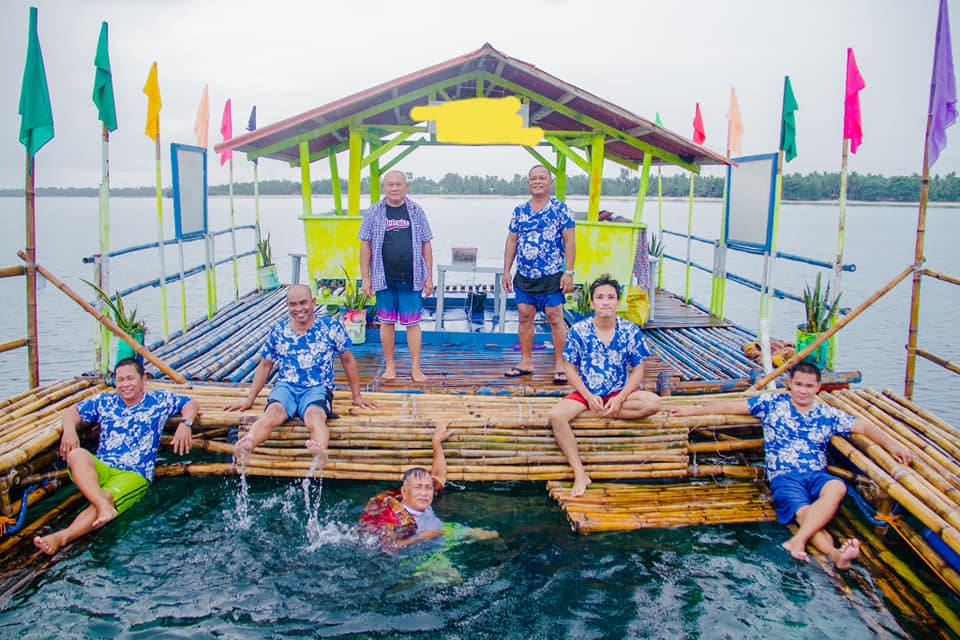 This floating bamboo structure isn't just limited to the views of the two but it also has different wonders waiting underneath its make-shift pool where everybody can take a dive into the turquoise waters and greet the friendly fishes of the island. With three times the thrill and beauty, it's no wonder that this humble floating bamboo structure will attract both locals and tourists from many places to witness the scenic views.
The floating bamboo house is the best place to spend an exclusive getaway with loved ones due to the relaxing atmosphere, the unique tropical experience and the three-faced beauty of Bantayan which is hard to find. When the sun is at its peak, everybody can enjoy a festive salu-salo over the sea.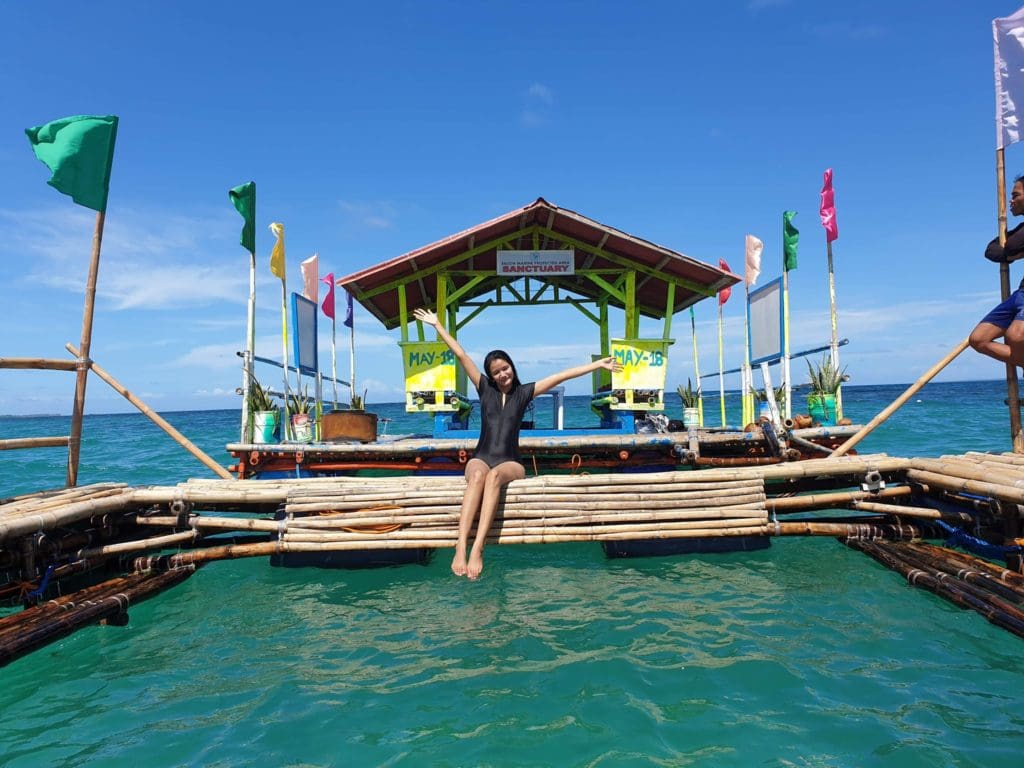 Privacy is also guaranteed because they only accept reservations. In this way, groups won't be disturbed by other strangers and everybody will be able to spend a comfortable time together.
RATES & OTHER INFORMATION
FEES:
Entrance fee: None as of the moment; it's recommended to donate ₱100-200 per couple/group to help maintain the attraction.
Life jacket: ₱20 per piece (optional)
OTHER INFORMATION:
Corkage fee: None
Contact number: 0909-309-4361
NOTES:
Sillon Floating Bamboo House only accepts reservations that have been booked beforehand for exclusive usage.
Outside food is allowed.
The boat service can go back and forth anytime from the island to the bamboo house upon the request of the group.
HOW TO GET THERE?
Exact location: Sillon, Bantayan Island, Northern Cebu — approx. 5 hours away from the city (with ferry ride)
Buses that will bring you to Bantayan Island are found at the North Bus Terminal. Take the bus going to Hagnaya. Travel time is approximately 3 hours. From Hagnaya take the Express Ferry Boat to Sta. Fe, Bantayan Island. Travel time is approximately 1-hour ride to Sta. Fe, Bantayan Island. A Ro-Ro vessel from Hagnaya to Santa Fe is also available. To learn more about the fare and schedule, read our guide here: https://sugbo.ph/2019/budget-sta-fe-bantayan-island/
From Sta. Fe, look for a tricycle or jeepney that will take you to Sillon Floating House near Bantayan Island Nature Park and Resort.