The next time you visit Mactan Island several years from now, make sure you bring extra words. You might probably go speechless with the newest eco-fun destination hub that is soon to rise in this part of Cebu.
Seagrove is the newest seafront resort and commercial development in Lapu-lapu City fronting the Magellan Bay that will carry the first-of-its kind resort and retail features, fresh dining concepts, and a full range of experiences and services for travelers and locals.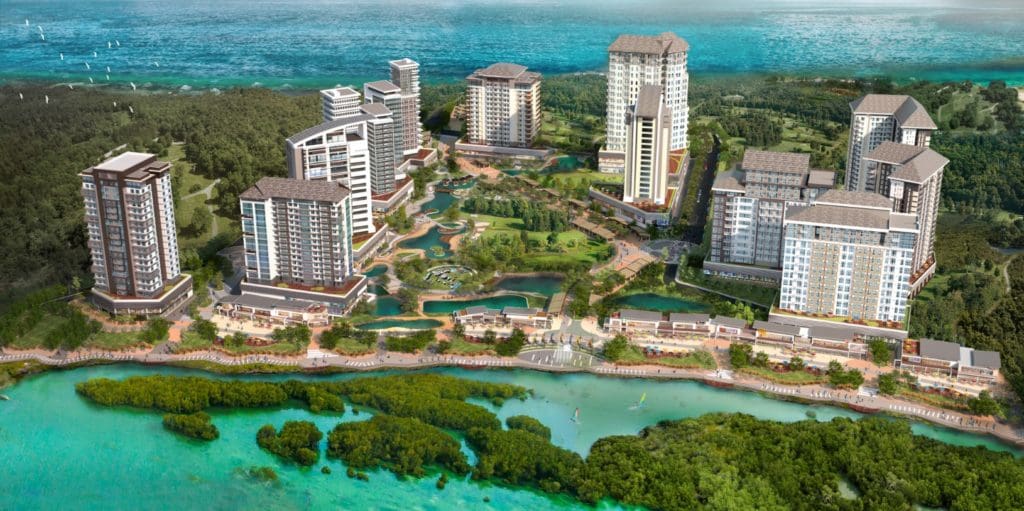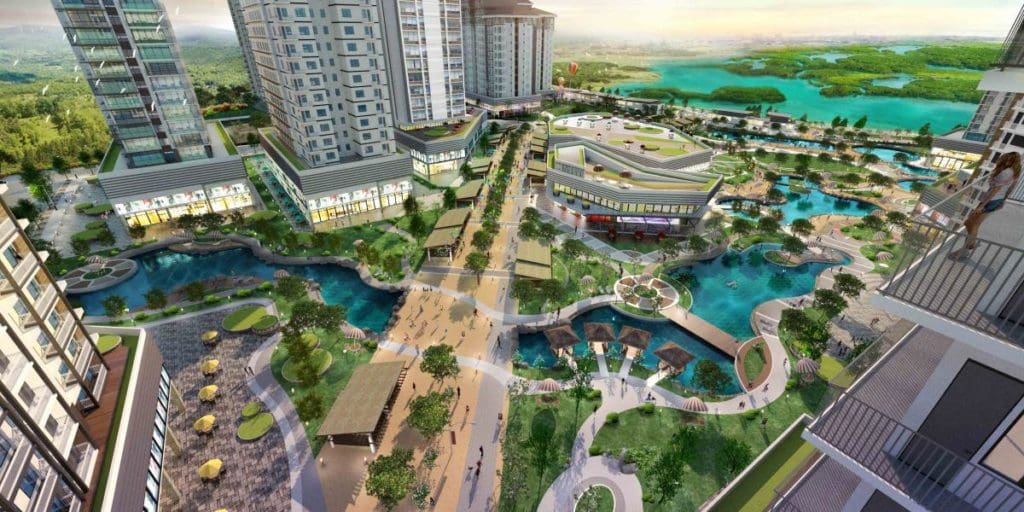 Fronting a 40-hectare Mangrove forest, this hub will also offer a wealth of natural attractions that will provide new adventures to everyone who frequent the island.
Real estate giant Ayala Land, Inc. (ALI) and its subsidiary Cebu Holdings, Inc. (CHI) have joined forces with the Gaisano-led Taft Properties for this P35B project positioned as a "seafront resort and commercial development unlike anything Cebu has seen before."
"We are very excited about this partnership and this project. This will be our 24th estate to date, adding to our strong track record of building sustainable communities. Seagrove brings various attractions that will also help boost Cebu's tourism economy even further and we foresee it being a main tourist attraction for generations to come,"

– Meean Dy, Ayala Land, Inc.
This 14-hectare leisure development is expected to generate 13,000 jobs for the local economy. The completion of the whole project is eyed in 10-15 years starting November 2017 when the groundbreaking ceremony was held.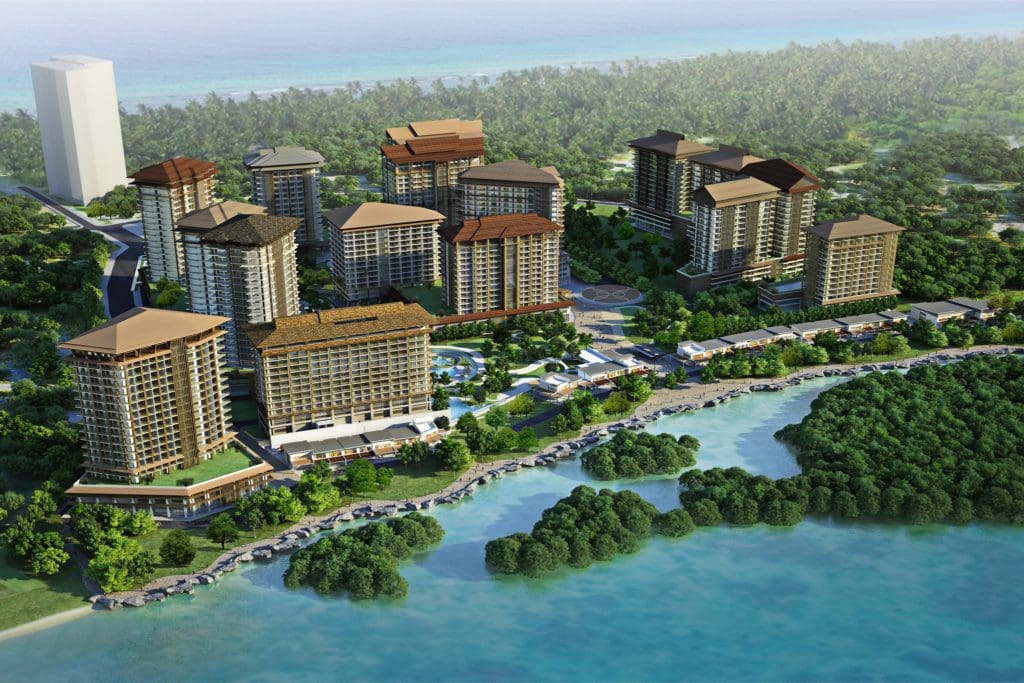 INITIAL PHASE
The initial phase of the project pegged at P4B is planned to open this year.
It will consist of the boardwalk, support restaurants and shops, a portion of the lagoon, an events ground and the pedestrian corridor. It will also feature the entry of global hotel chain, Holiday Inn, which will operate their very first resort hotel in the country under their Holiday Inn Resort brand.
KEY FEATURES
This newest project will boast key features that will rev up the game for leisure estate developments in the region. It's a well-balanced mix of boardwalk retail fronting a lush mangrove forest, commercial developments, complemented by social institutions.
Holiday Inn Resort
With nearly 1,200 hotels worldwide today, the Holiday Inn brand stands proud of being the largest and most recognized hotel brand in the world and will be a welcome attraction to Seagrove.
The Seagrove Boardwalk
This 500m seafront promenade will bring an existing and fresh mix of retail and entertainment concepts to Cebu. It will treat travelers with top retail and dining options—from luscious Cebuano cuisines, to iconic handicraft shops, to top global lifestyle and adventure brands.
Various theme-park attractions are also set to open. That's on top of the fish-feeding pool, lively entertainment arcades, street performances, confectionaries, and Cebuano culinary stops also await visitors.
Seagrove Lagoon
The Seagrove Lagoon brings new adventures in fun with its network of interconnected nature inspired themed pools. This watercourse of pools, streams, and ponds will run through the center of Seagrove and will serve as the focal point of the estate.
It will contain exciting sports pools, ambient lounge pools, mineral springs, rock pools, and fishponds to tickle a wide range of interests.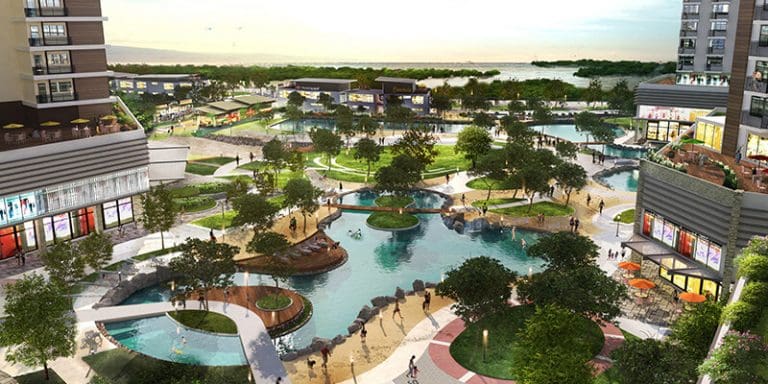 Mangrove Forest
Seagrove will also highlight a full display of the panoramic Magellan Bay and its lush mangrove forest. Set amid the bay's clear blue waters, this water-woods of aquatic trees, seagrass, and coral reefs is a fitting backdrop to Seagrove's focus on nature and biodiversity.
But more than a scenic background, the mangrove will allow visitors to kayak, kitesurf, paddle board, and snorkel to fully appreciate this majestic stage of aquatic wildlife and biodiversity.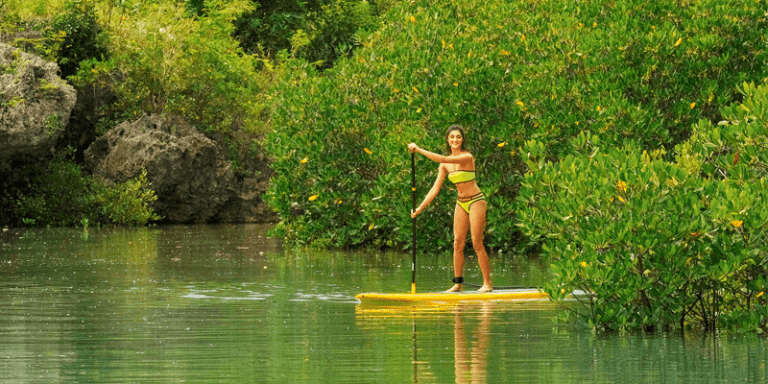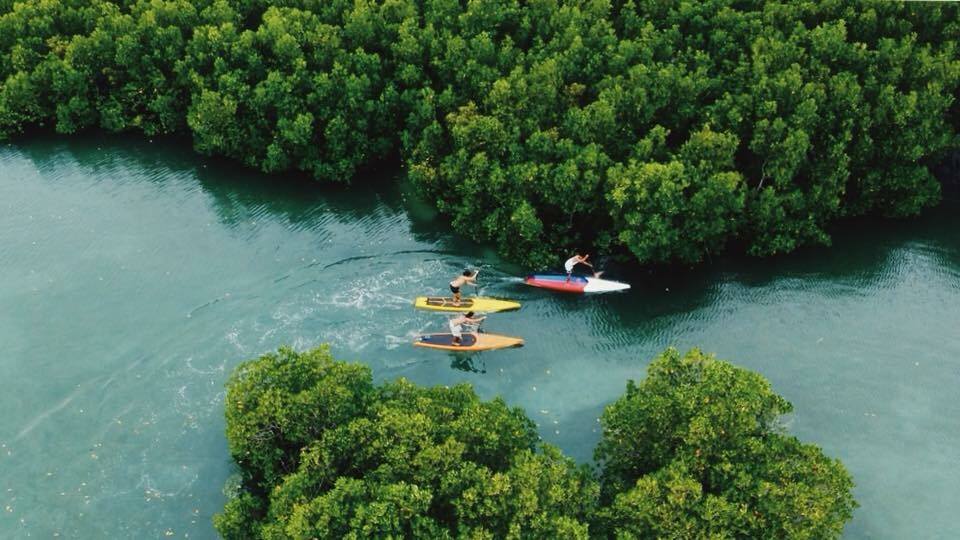 Pedestrian Corridor
Retail therapy takes on a cool island vibe at Seagrove's Pedestrian Corridor. The corridor begins at the Entry Plaza, with its 40-meter frontage facing a four-lane tree-lined road.
From here, travelers can step into a 15-meter Pedestrian Spine that cuts across the entire estate. This will lead to various pathways of retail clusters, all blanketed and embraced by canopies of trees and various island blooms.
Seagrove takes on a good seat at the heart of a busy city with burgeoning tourism and economic potentials. In the next few years, the island is surely set to elevate the standards of urban lifestyle no amount of descriptive words and phrases can ever suffice.
OTHER INFORMATION
HOW TO GET THERE?
Exact location: Brgy. Punta Engaño, Lapu-lapu City – fronting Magellan Bay
BY COMMUTE: Ride a 01K Jeepney to Parkmall from SM City or E-mall. In Parkmall, ride a jeepney that passes through Punta Engaño Road and let the driver know that you're dropping off at the junction to Mactan Seagrove. Then, ask locals the way to the place. Alternatively, you can also book a Grab ride or hail a taxi from Cebu straight to the place.
BY CAR: Navigate with Waze or Google Maps and set your destination to "Seagrove" along Punta Engaño Rd in Lapu-lapu City. Parking space is available.